Albion High School's Diversity Club hosted a Diversity Week April 25-29 featuring events and guest speakers for the entire school body.
"One of our goals this year as a club was to broaden our thinking when talking about diversity and acceptance," said Diversity Club President senior Makiya Jones while addressing the school prior to an assembly on Friday.
Diversity Week began a few years ago, spurred by an idea from club supervisor and library media specialist Mrs. Morales.
"I thought it would be a way to really expose the kids to a little more of the cultural differences and the cultural similarities that we have," said Morales. "I believe this was our best Diversity Week to date."
On Wednesday, storyteller Karima Amin addressed students from the Diversity Club and from creative writing, English and senior internship classes. Amin taught students the lessons that can be told through stories, including how much you have is not nearly as important as what you do with what you have and to take chances and to not give up on your dreams. As she said, "You don't need a lot to do a lot."
After the sharing of stories and folktales, students broke into groups and were each given a black and white image. As a group, the students had to come up with a story or explanation of what was happening in the image, explaining such things as who the people are, what they are doing, why they are expressing specific emotions and more. Through the stories and activities, students learned that everyone's story connects with someone else, whether that is realized or not.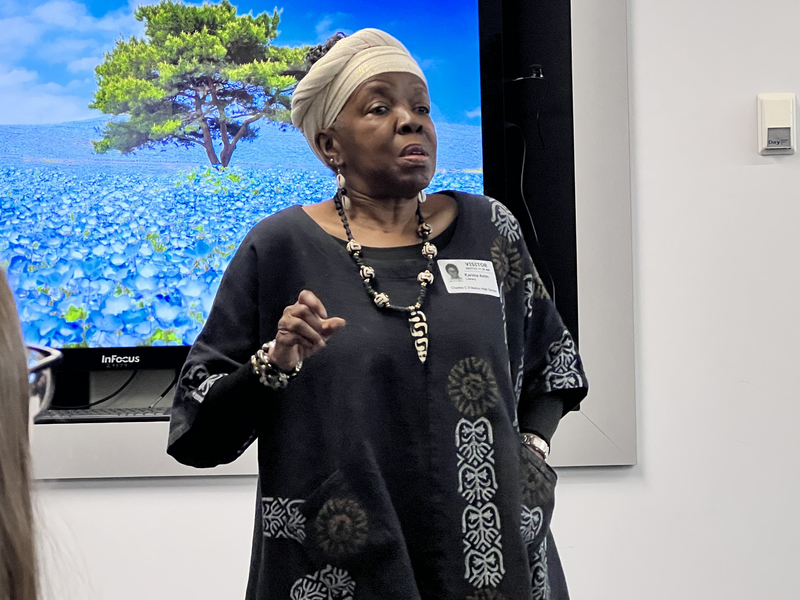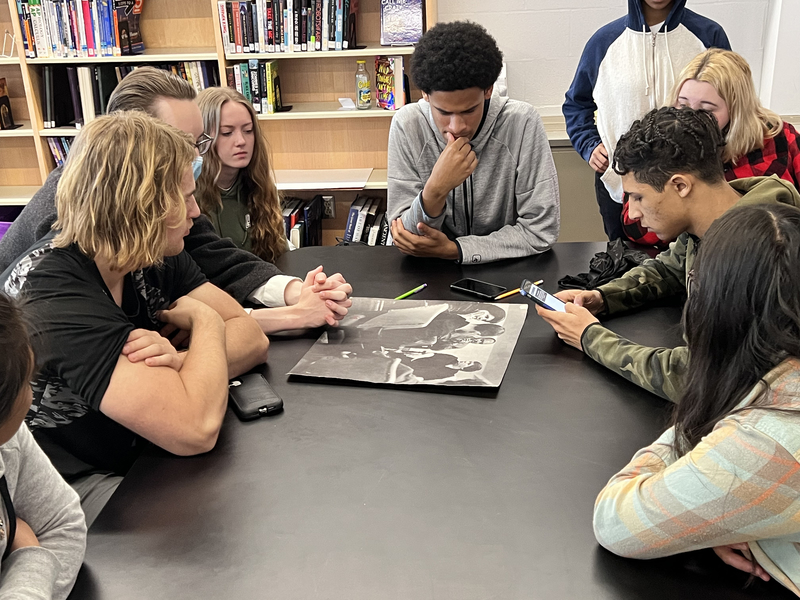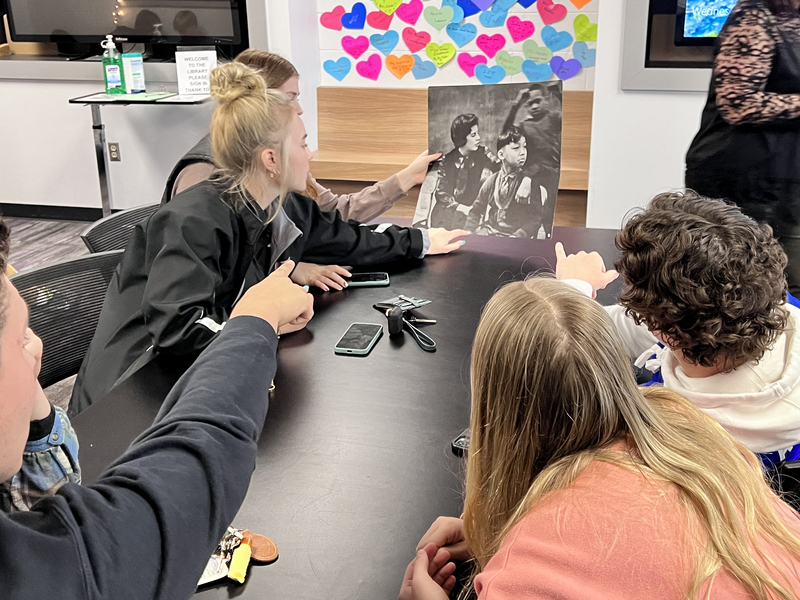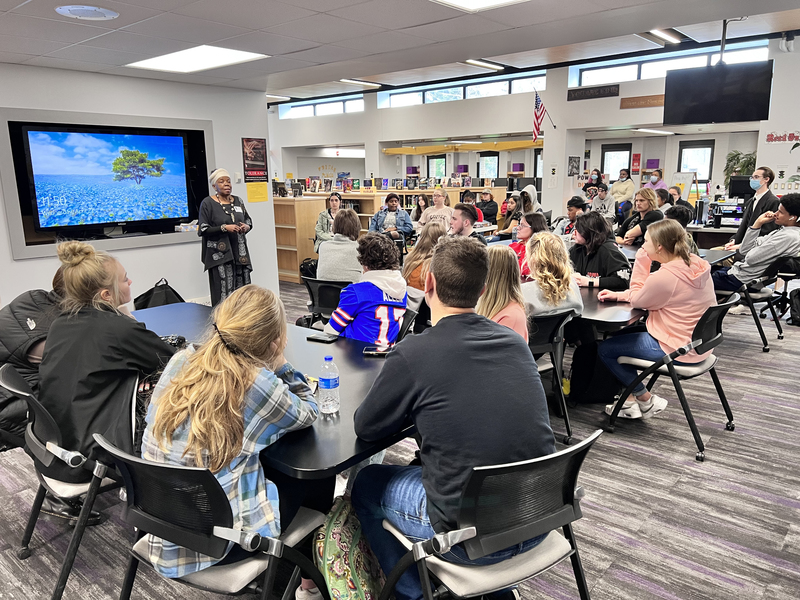 During lunches on Thursday, every student in the school had the chance to sign a large poster board with the heading, 'Diversity unites us; Stand against racism." Students who signed the poster took the pledge to be active in helping to eradicate racism in school and in the community. The poster will be on display until next year's Diversity Week.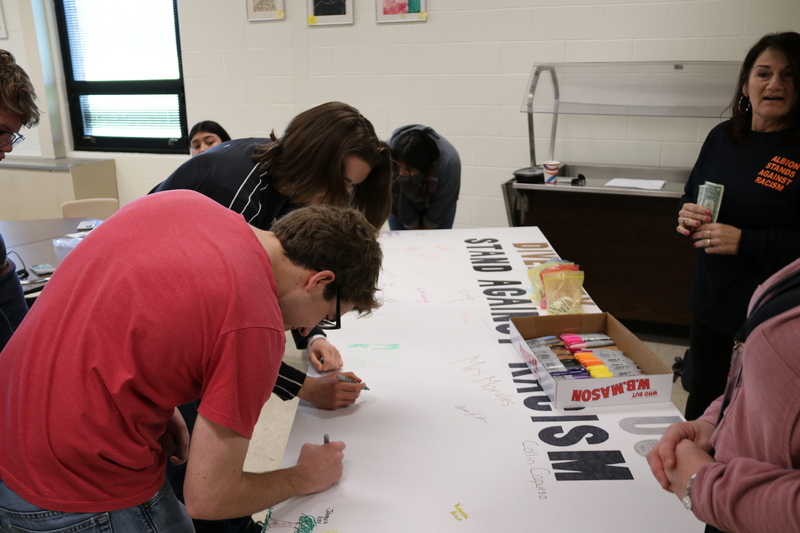 The week ended with the welcoming of Will Ford and Matt Lockett, nationally-known speakers who shared their remarkable story. Prior to the school-wide assembly, school officials, Diversity Club officers, local community leaders and other guests from around the country gathered for an intimate luncheon.
Every high school student was treated to Ford and Lockett's incredible, interlocking story. The two met outside the Lincoln Memorial in Washington, D.C. and became close friends. After a decade of friendship, Lockett discovered through family genealogy that his family once owned slaves - not just any slaves, but Ford's family. The two discussed how they grappled with this knowledge and how it came to bring them even closer together through forgiveness and love.
The two men's histories go deeper. 41 years prior to their meeting, Martin Luther King. Jr delivered his famous I Have A Dream speech, where he stated, "I have a dream that one day on the red hills of Georgia, the sons of former slaves and the sons of former slave owners will be able to sit down together at the table of brotherhood." Ford and Lockett proved to be a visible recognition of King's dream coming true.
41 years prior to Dr. King's speech at the Lincoln Memorial, Robert Russa Moton, the second president of the prestigious Tuskegee Institute, was the keynote speaker at the dedication of the site, but was unable to sit with the other speakers because of the color of his skin. Moton's family were slaves in Virginia and his mother taught him to read and write, a dangerous activity for former slaves at the time. One of the Moton's former owners found out about the young boy learning to be literate and instead of criminalizing it, helped him to learn. That woman was a Lockett. The location of the Lockett farm was where General Robert E. Lee fought his final battle of the Civil War in 1965; Moton was born shortly after in 1967.
"[Amin] talked about how we are all connected through stories and then with the assembly, it just reiterated that exact same point because here, these two men had a story and little did they know that their stories blended together to become one story," added Morales. "It really drives the fact that we are all interconnected somehow in this world."