Yesterday, Ms. Koppenhaver put on Paralympics Day for our 6th graders. After learning more about the Paralympics and its athletes, students participated in various games that showed what it was like to have limited vision, no use of certain extremities or impaired fine motor skills. It was a motivational and fun event!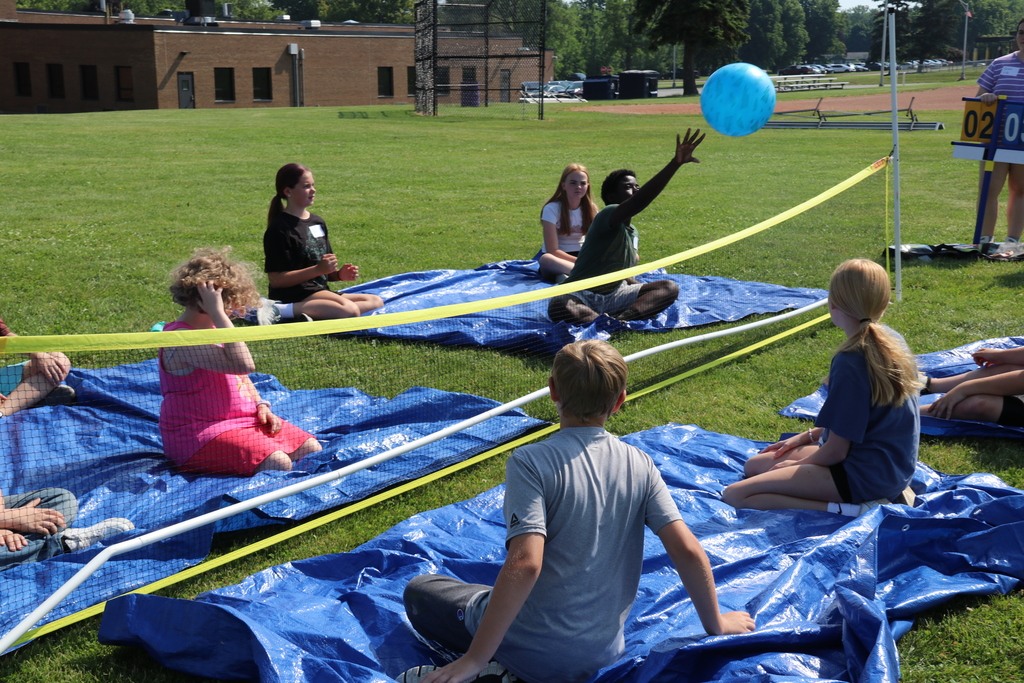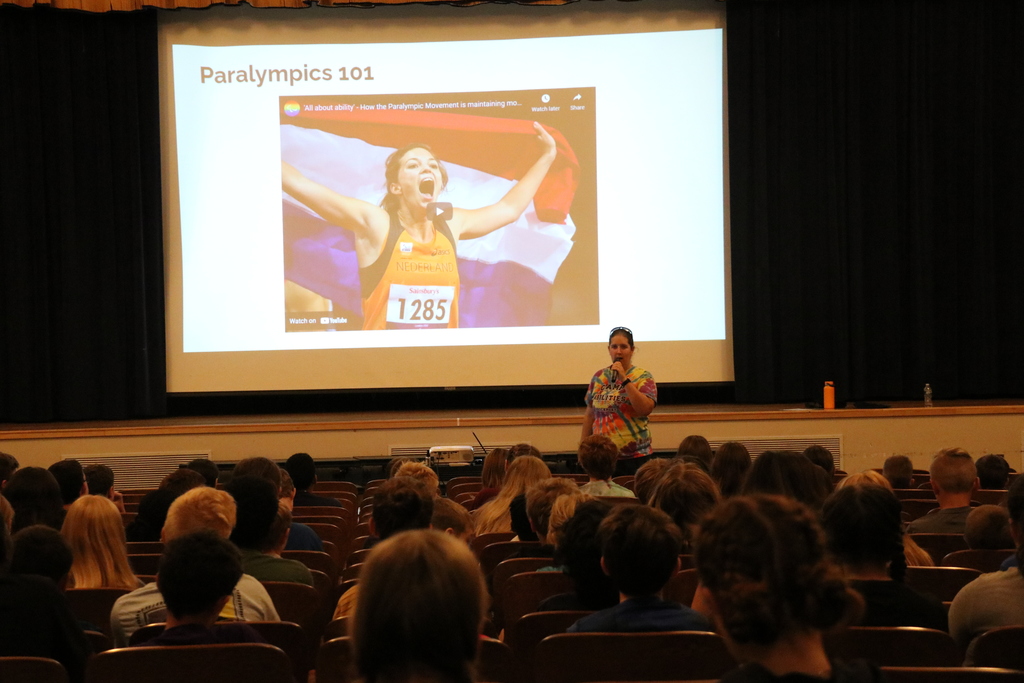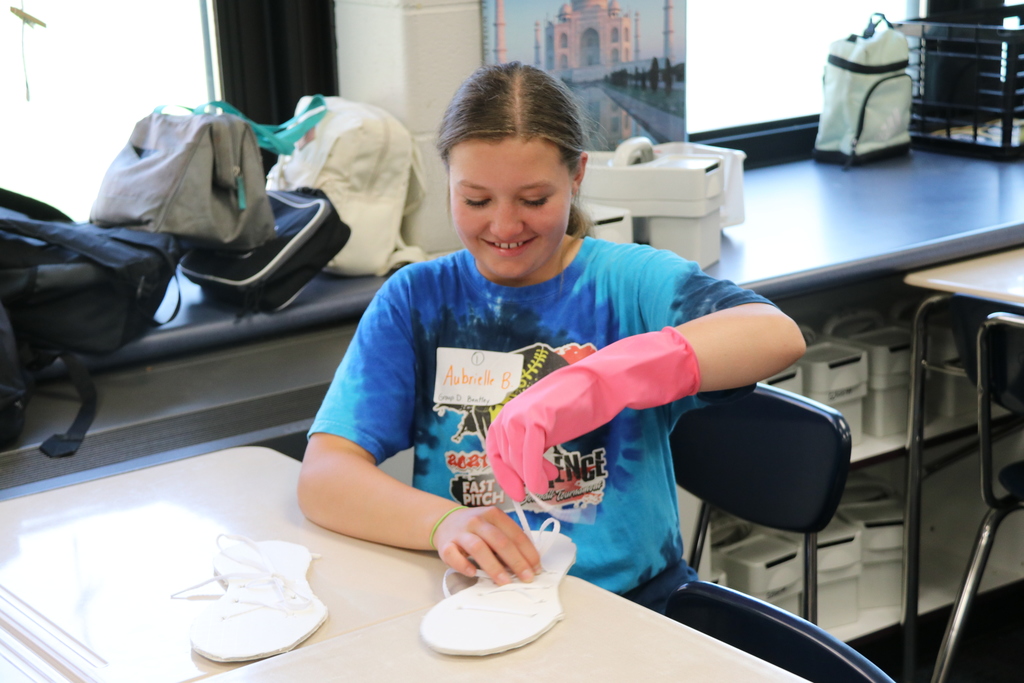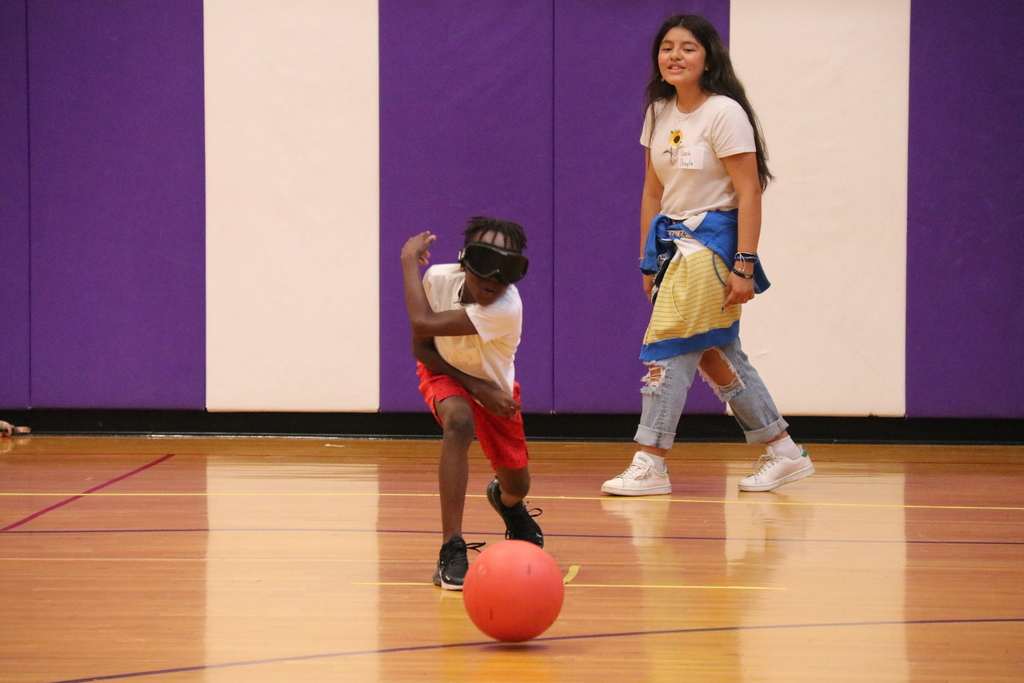 Great job to this year's 4th grade Pageturners winners!: Mya Taylor, Kyalee Moyer, Amelia Klatt, Eulalie Panek and Brian Patten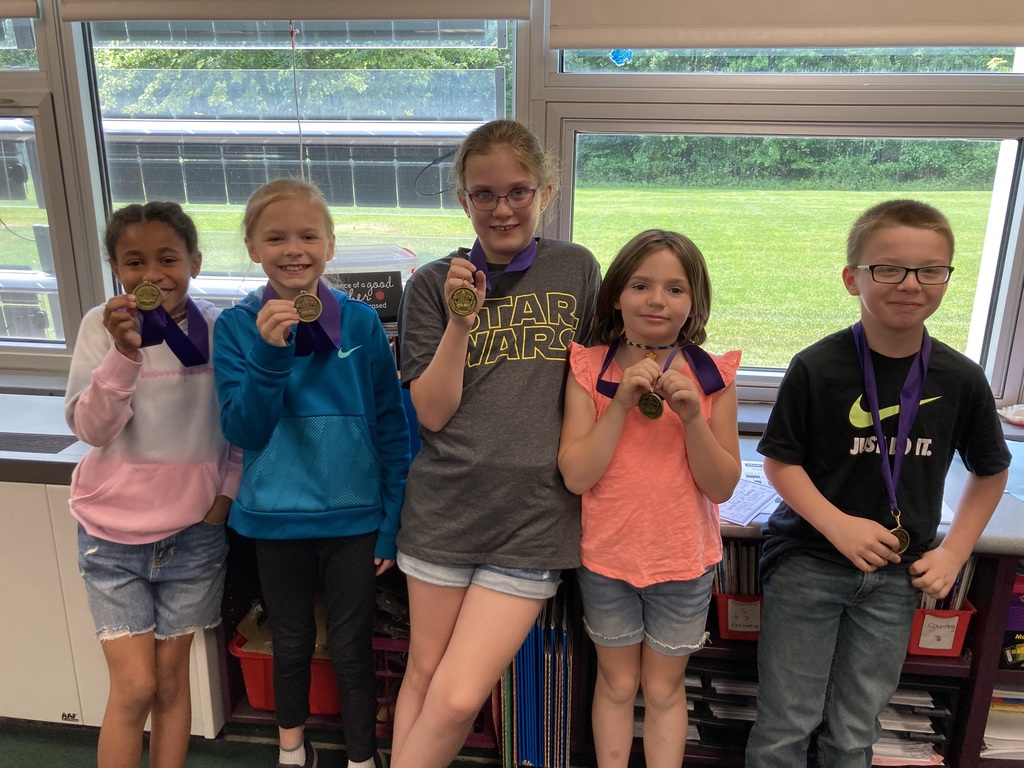 We loved celebrating our kindergarteners this week! We can't wait to see all the places you will go - to first grade and beyond!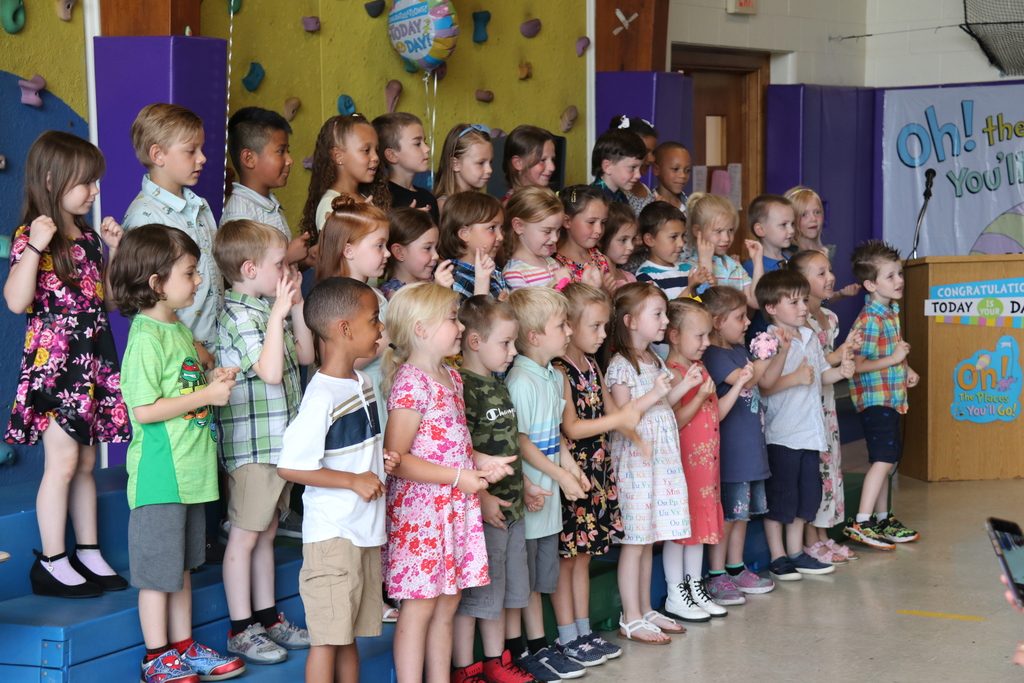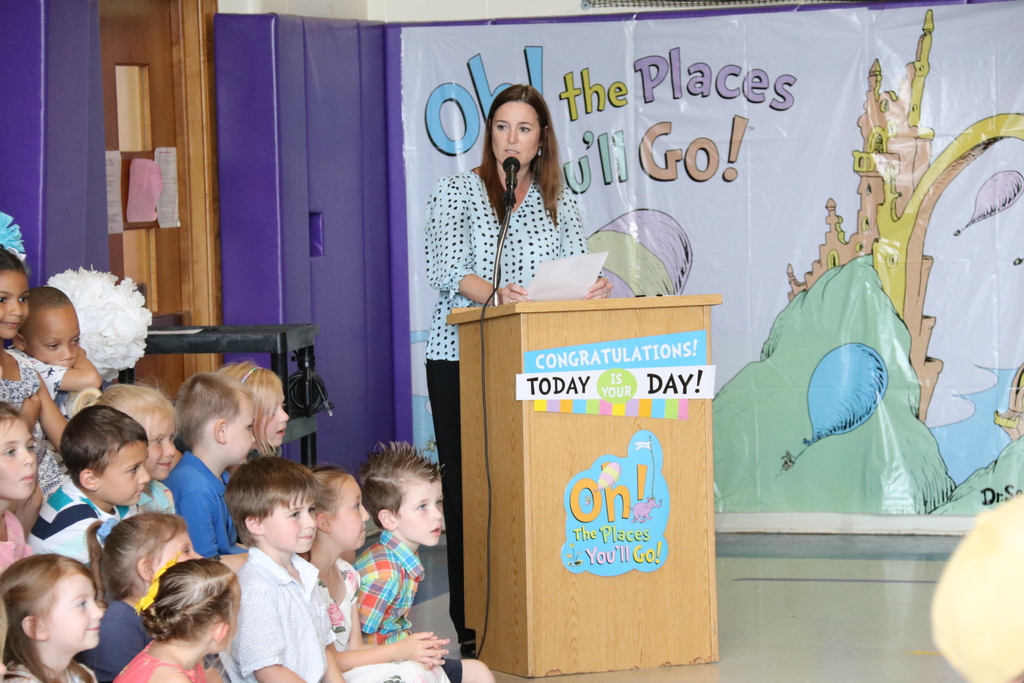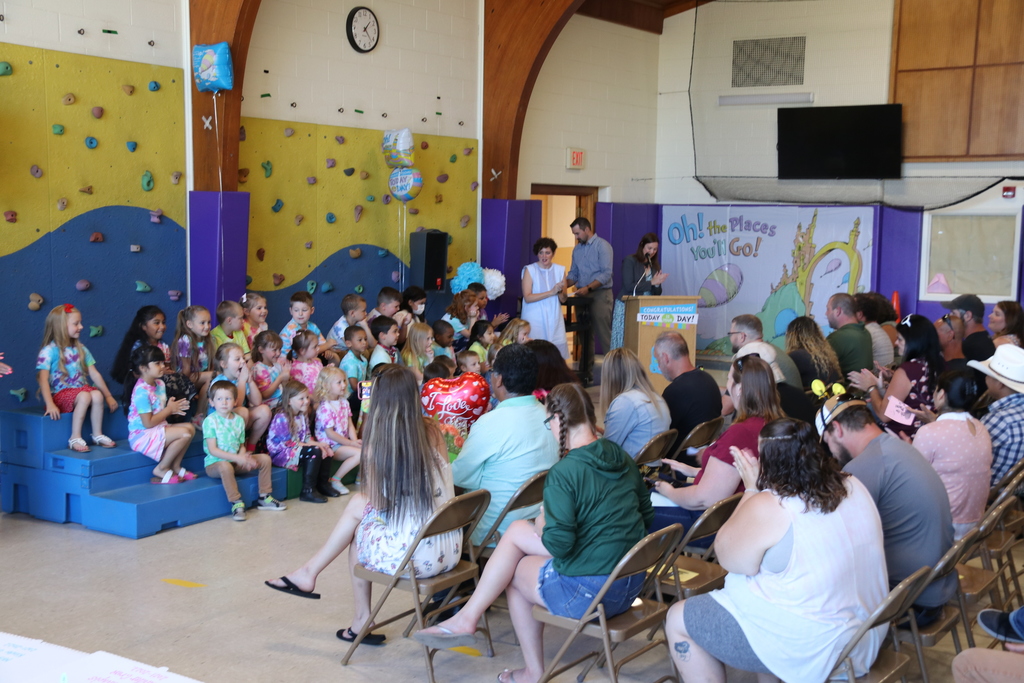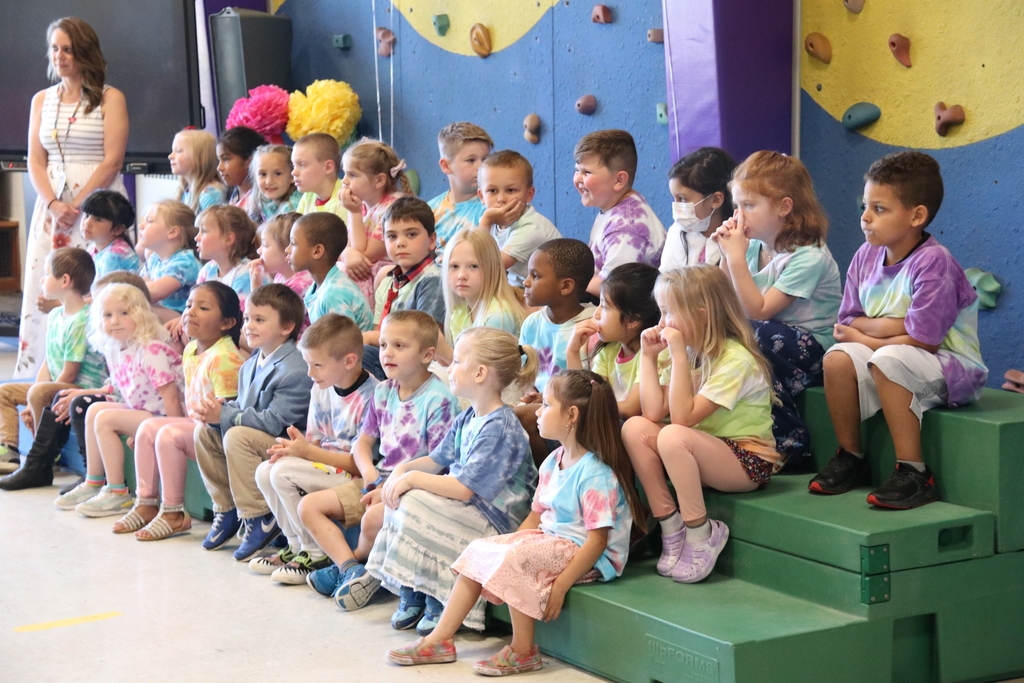 Fifth grade enjoyed some sunshine and friendship at Hamlin Beach last week. We love all the memories made at our end-of-year field trips and events!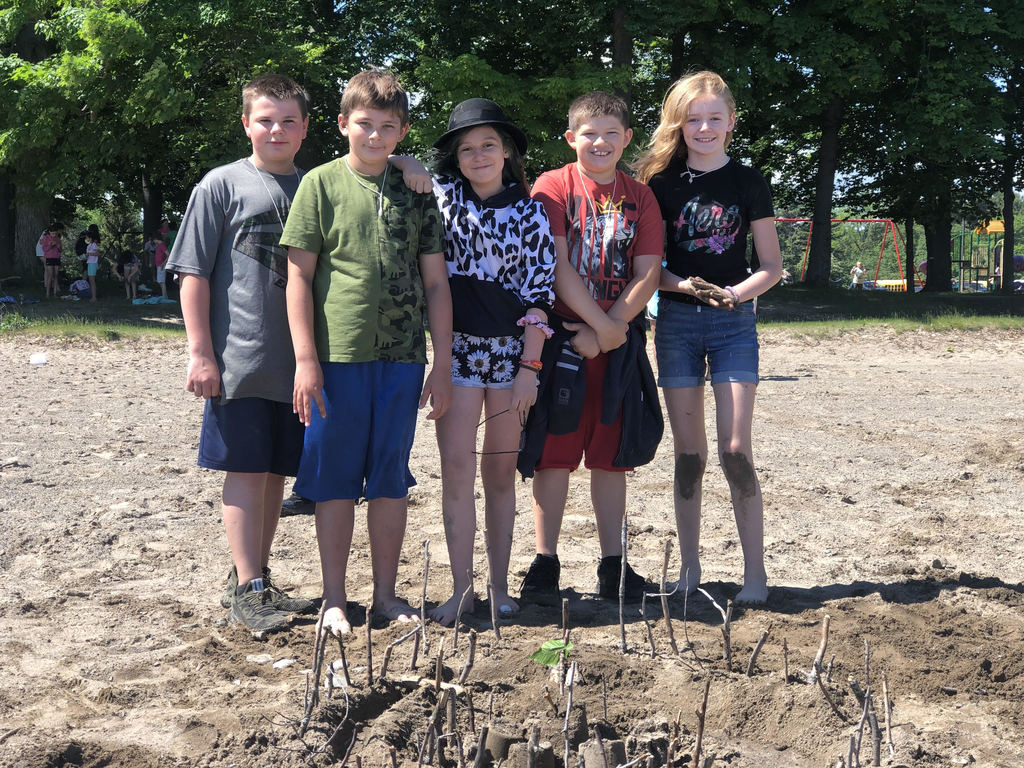 Fourth grade Pioneer Day is a long-standing tradition at Albion. Our students once again dressed up and took part in learning about the ways of the olden days. Thank you to everyone who made this event another great success!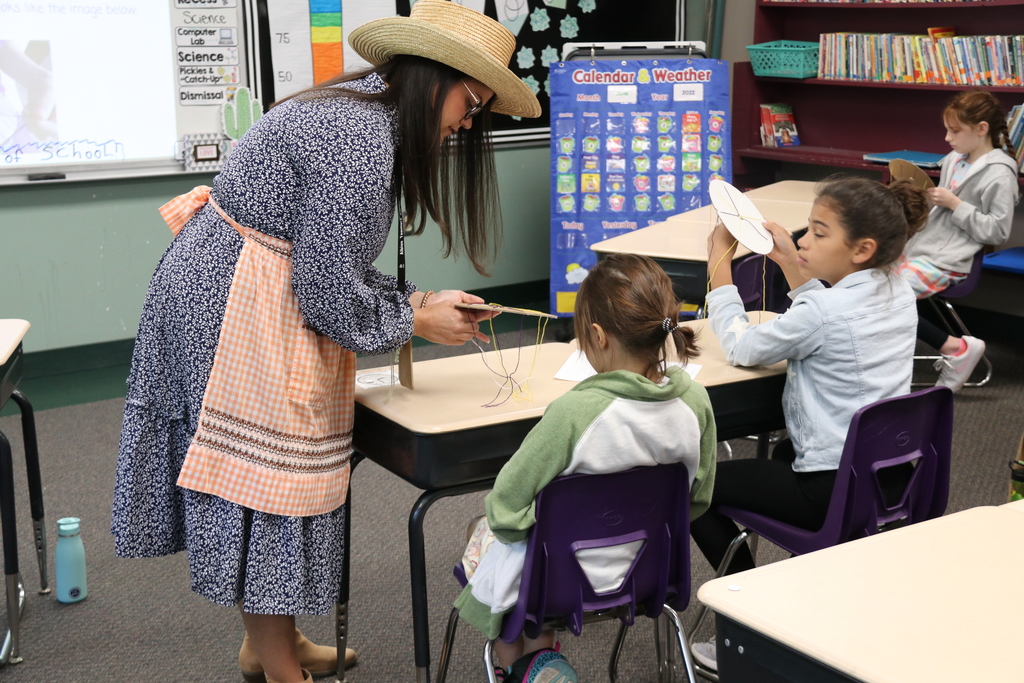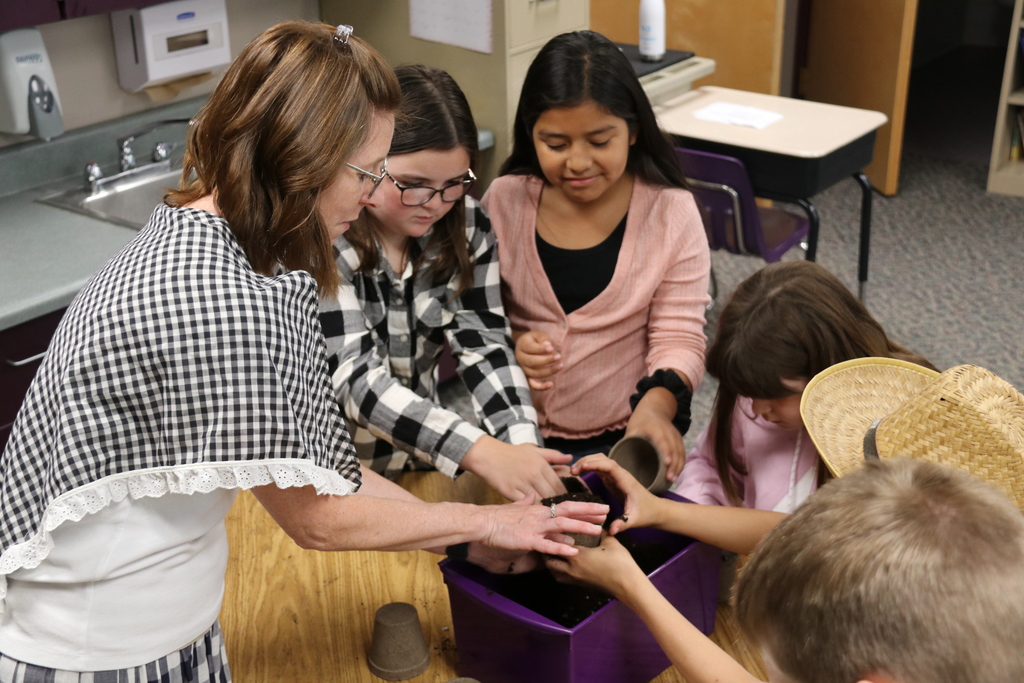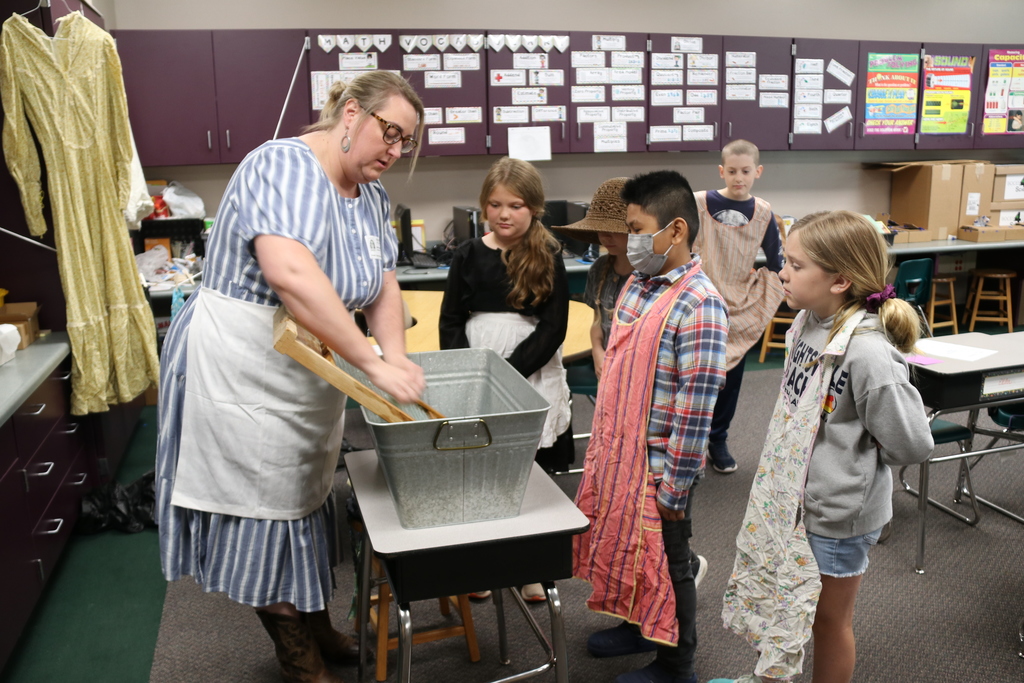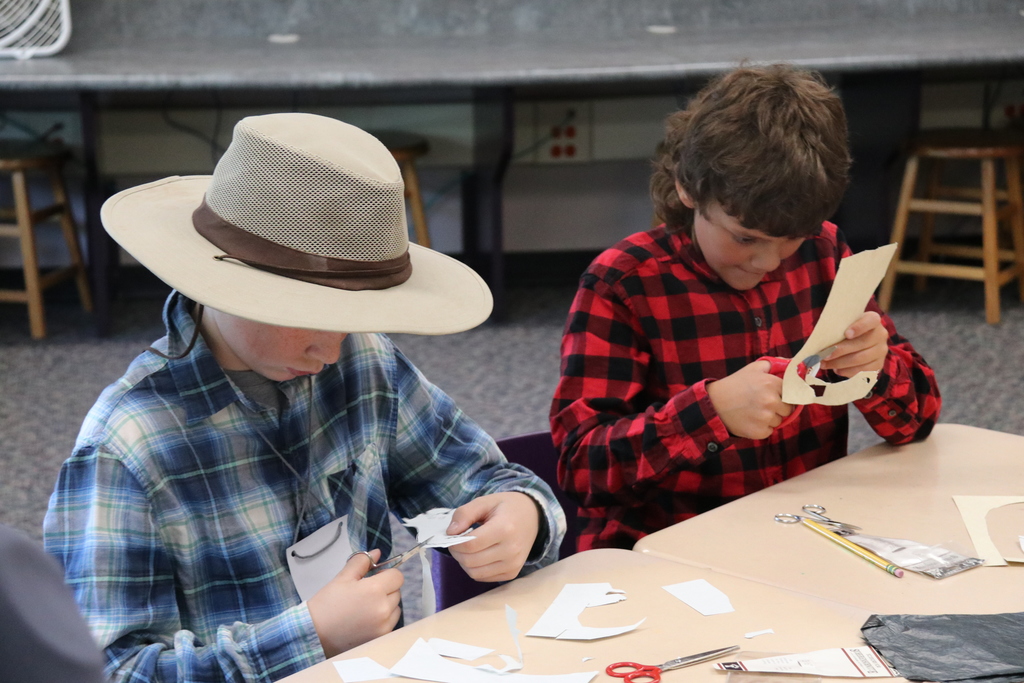 International Festival was held this week in third grade. Teachers taught all about different countries and continents with fun craft projects and even some delicious food to enjoy at the end!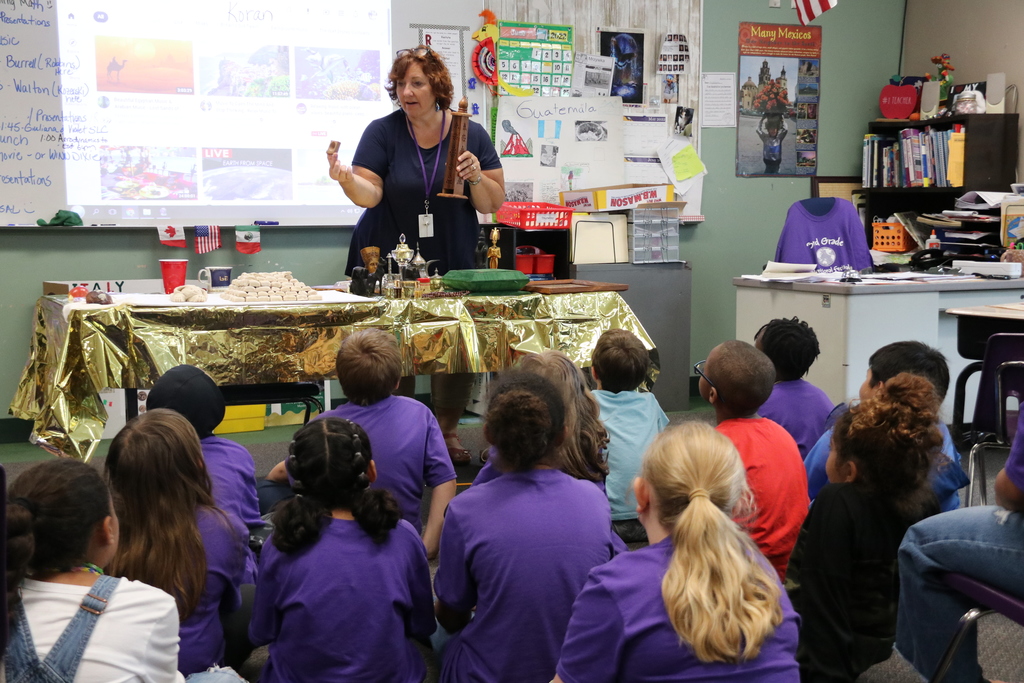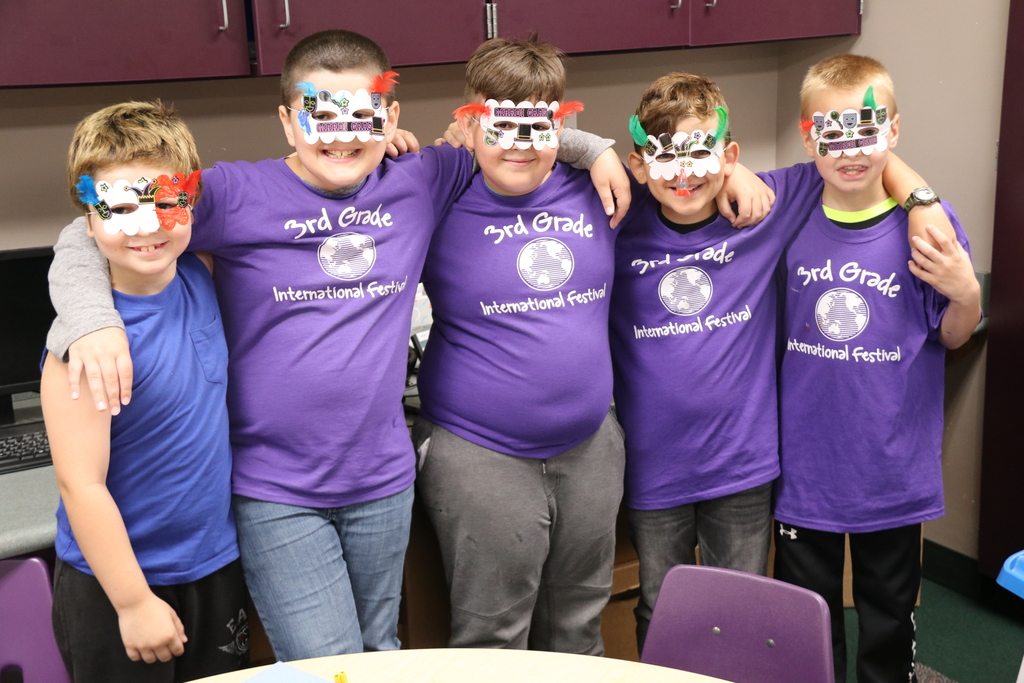 Mrs. Napierala's, Mrs. Kast's and Mrs. Flagler's classes learned that science can be both fun and delicious when they built solar ovens and then used them to make s'mores!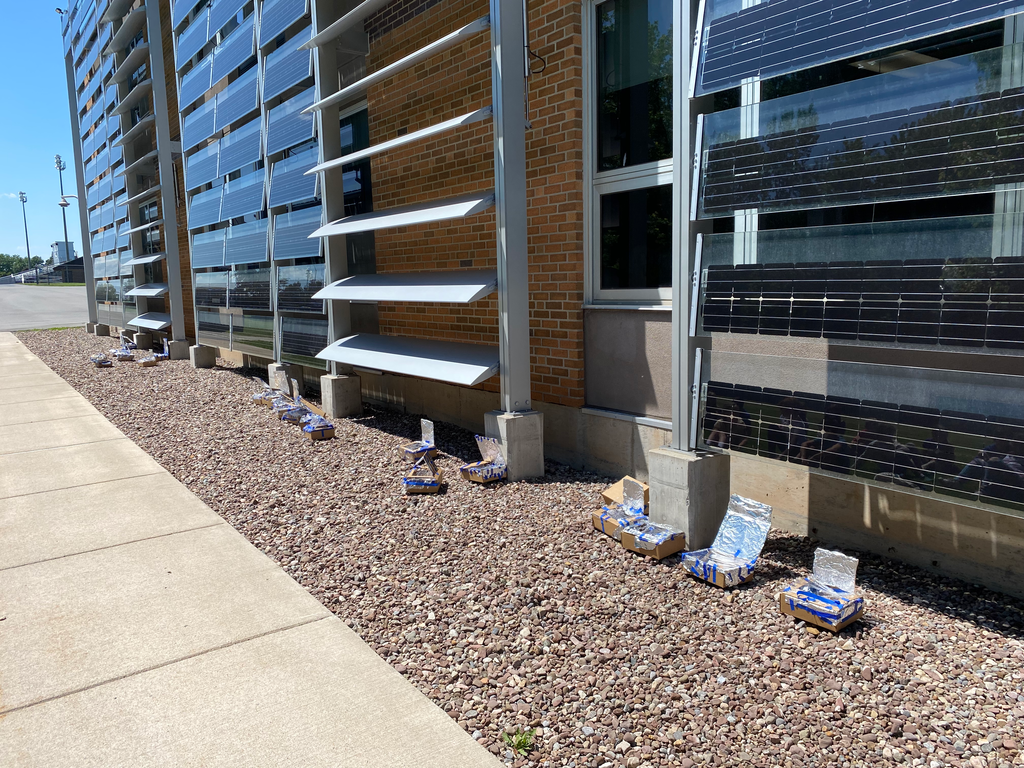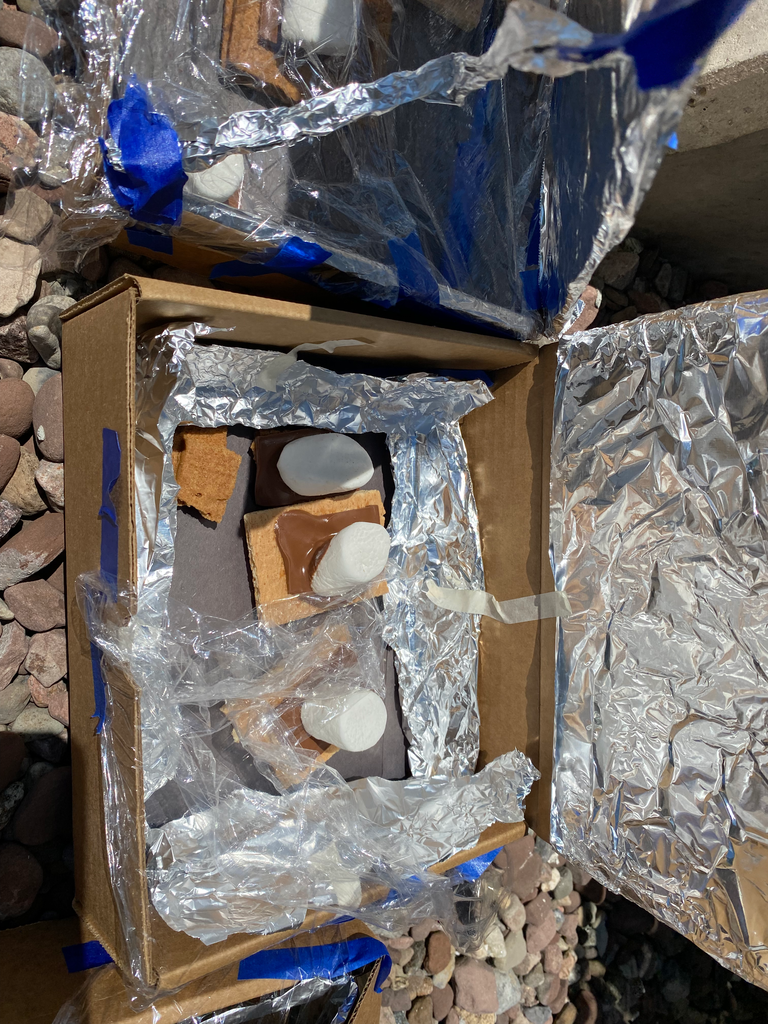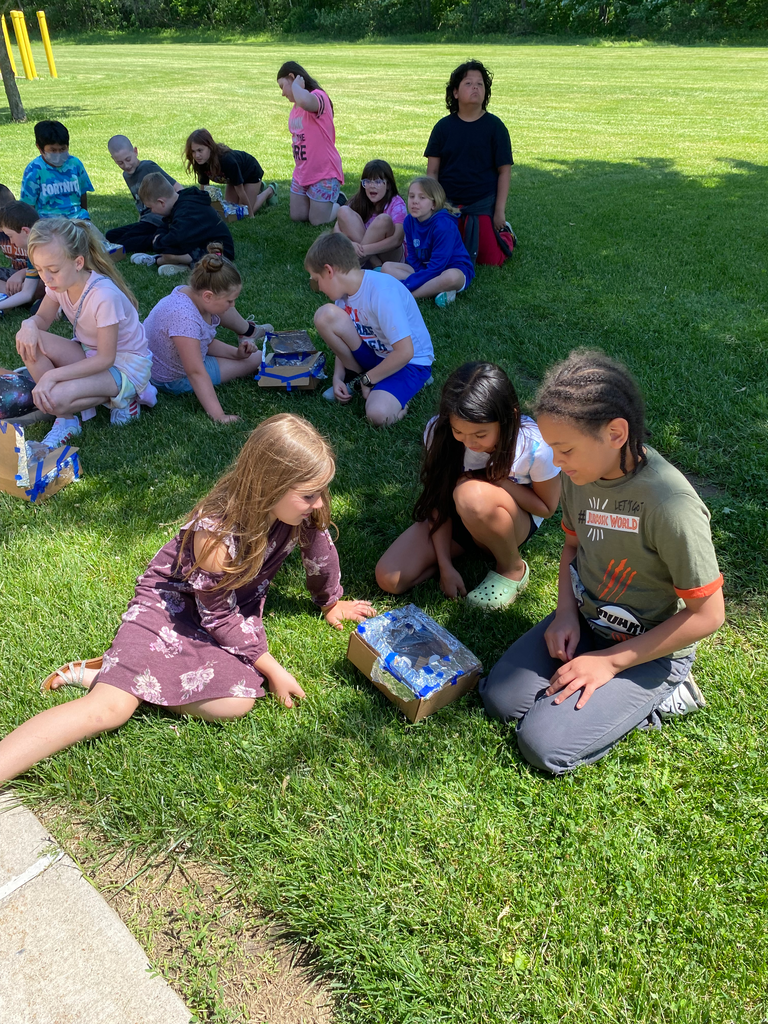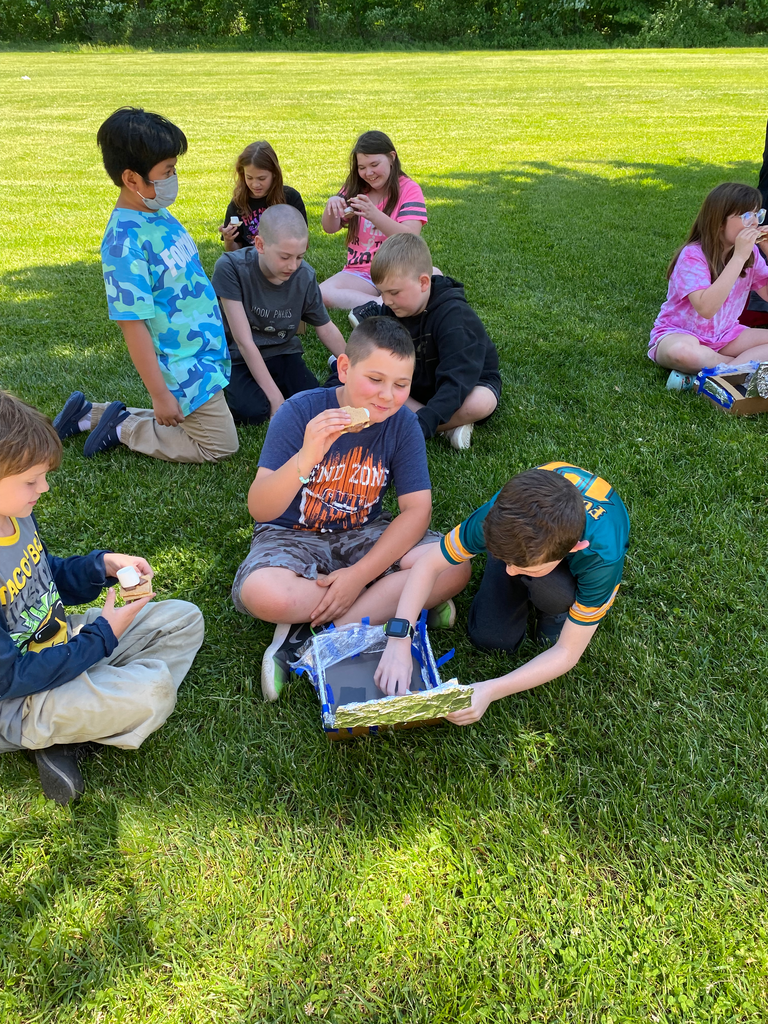 A little rain didn't stop our 2nd graders from having tons of fun on their field trip to the Seneca Park Zoo yesterday!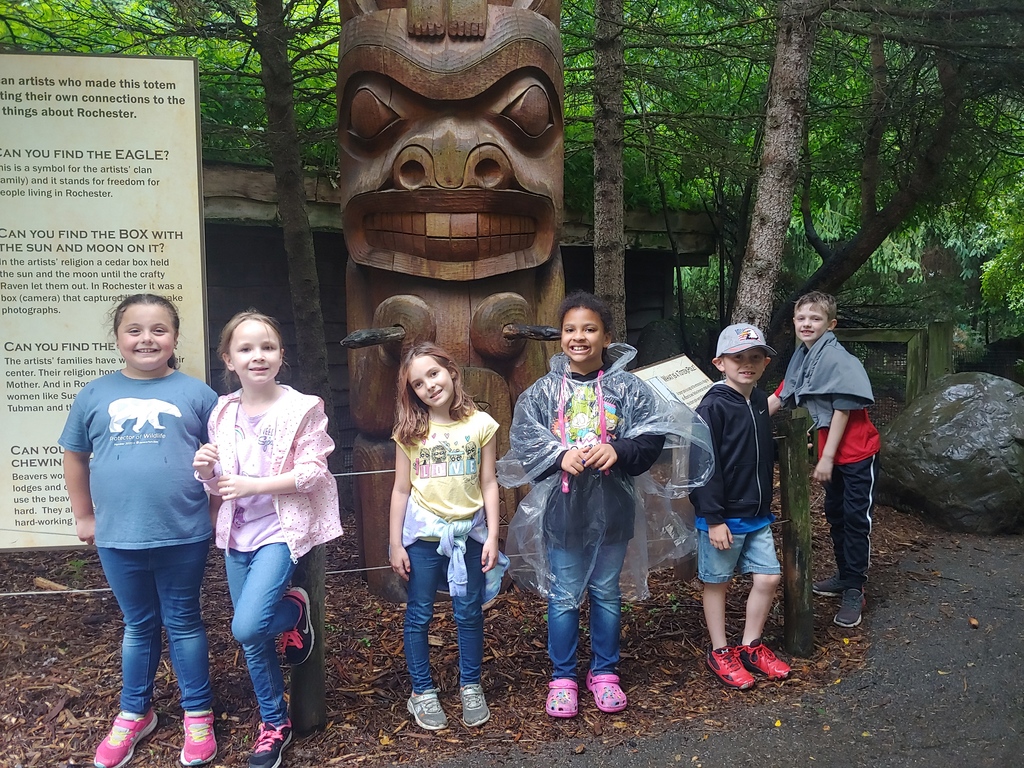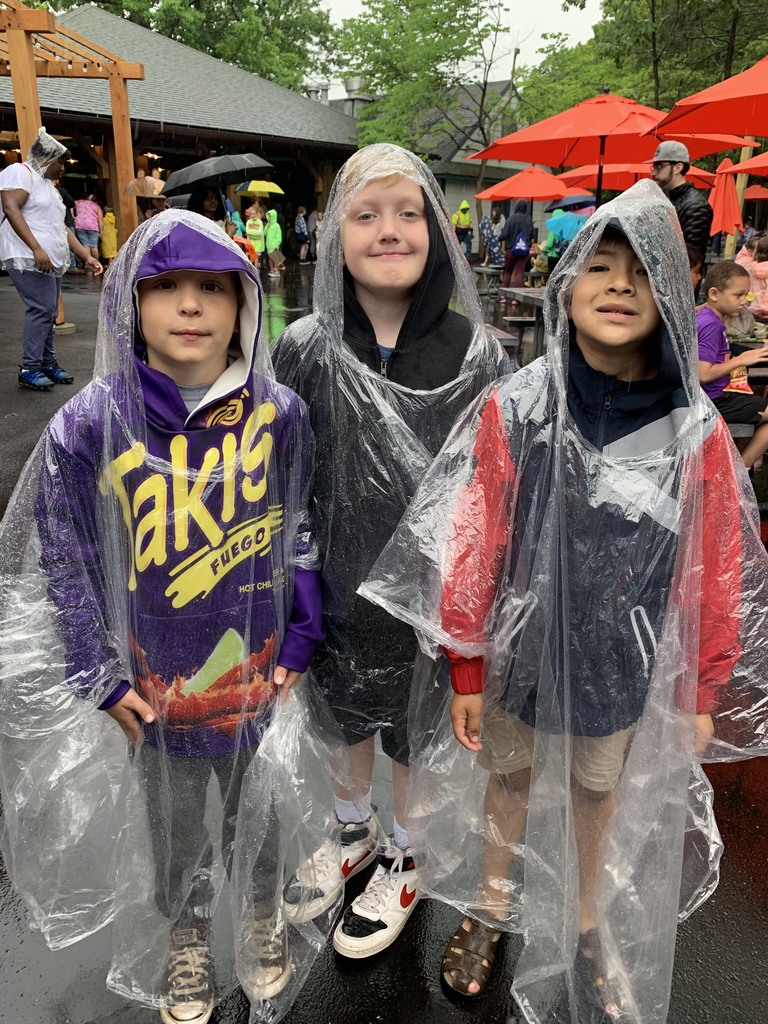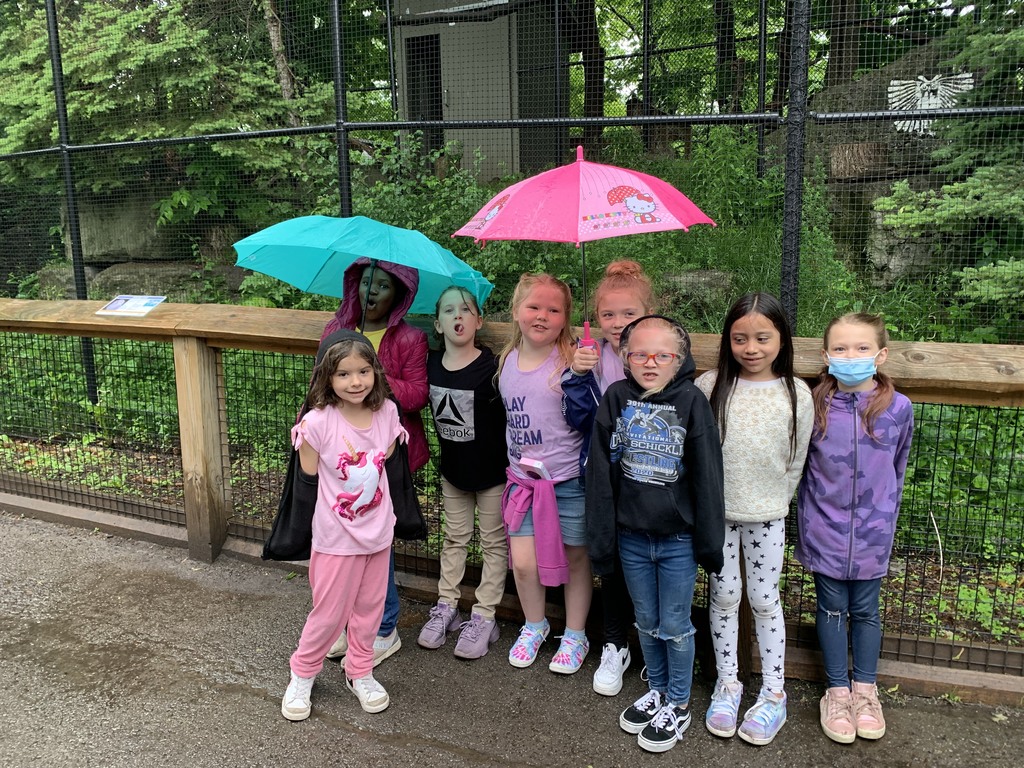 Thank you to FLCC environmental science professor John Bateman for coming out and teaching our 2nd graders last week! Students were able to learn about and interact with all kinds of animal pelts and skulls and spent time out on the nature trail.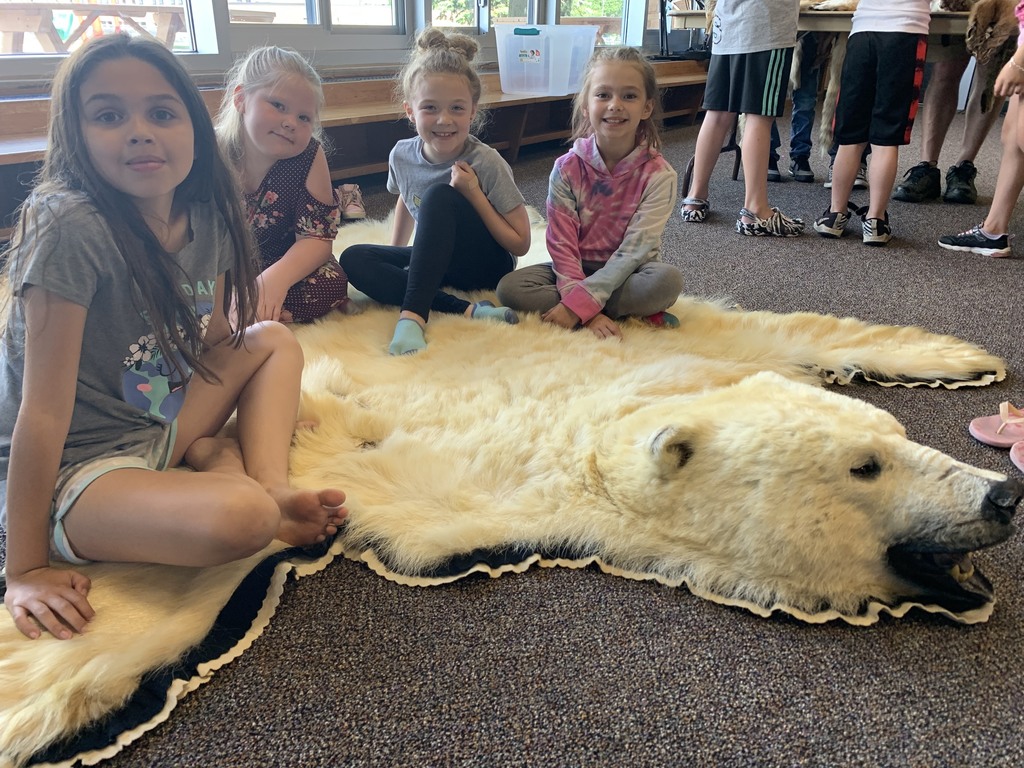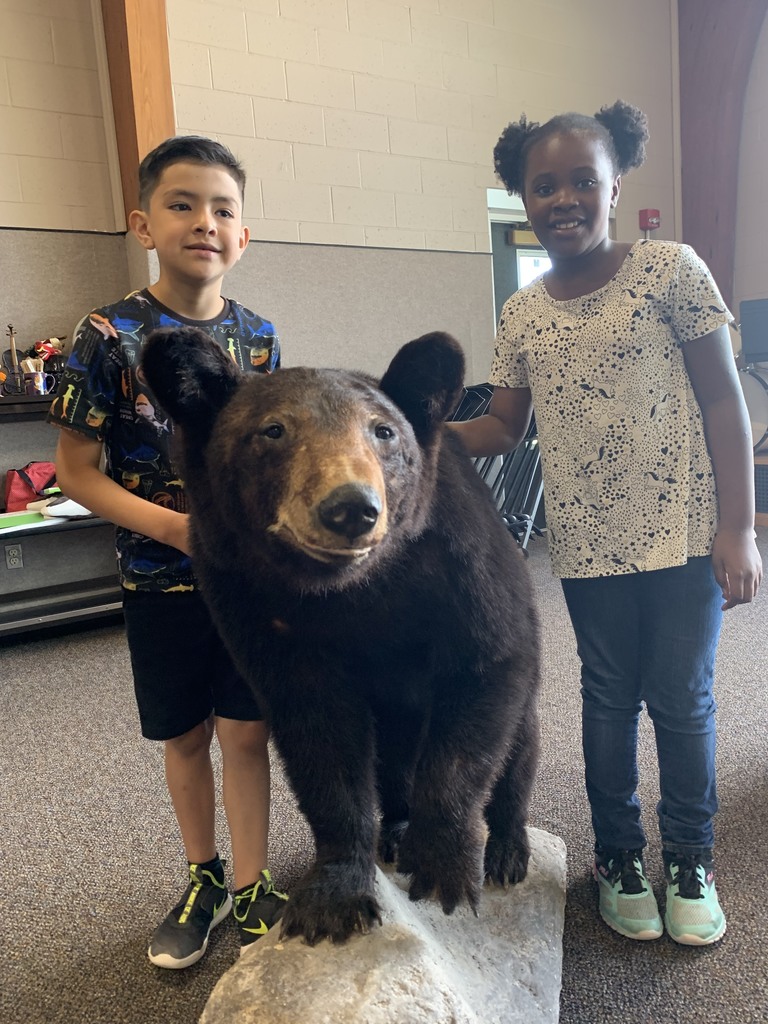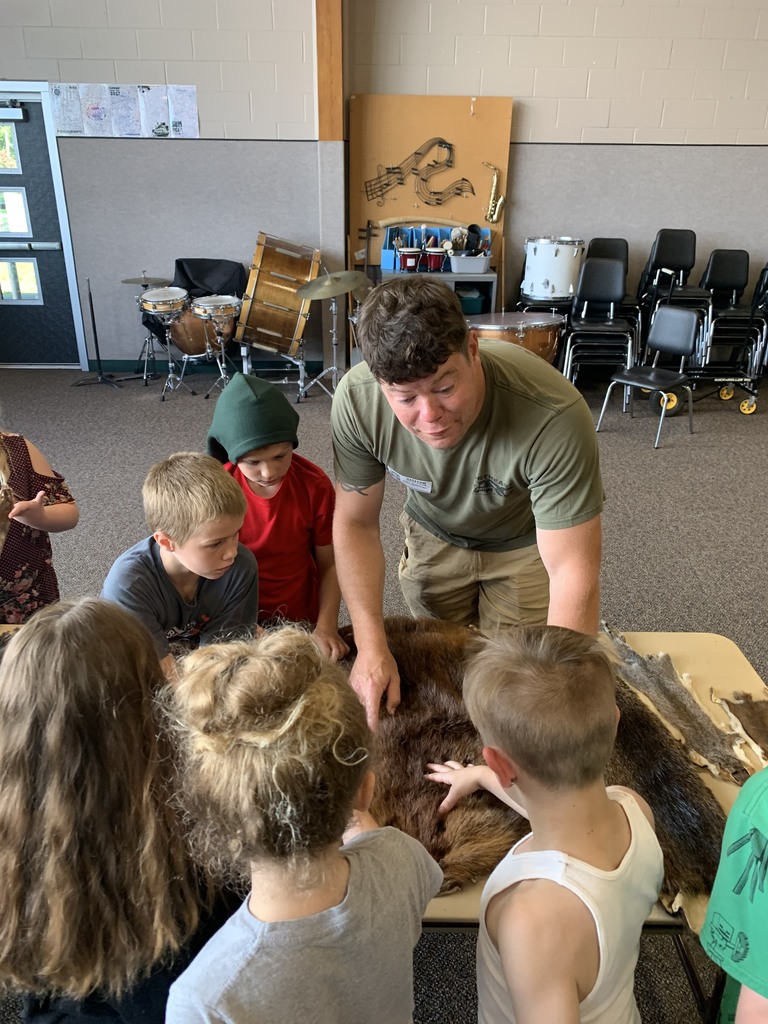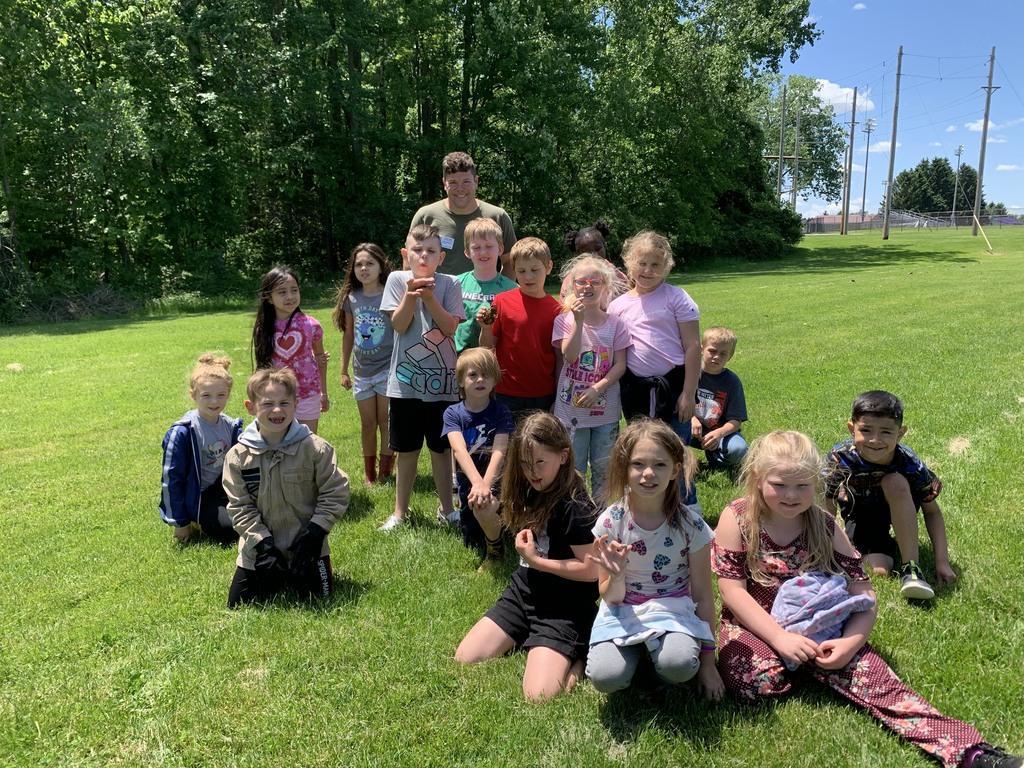 The end of the school year brings many field trip opportunities for our students! Last week, Mrs. Krull and Mrs. Auricchio's kindergarteners visited the Hoag Library and learned about all the great things our local library has to offer. Thank you to Hoag Library for always being such a wonderful community partner!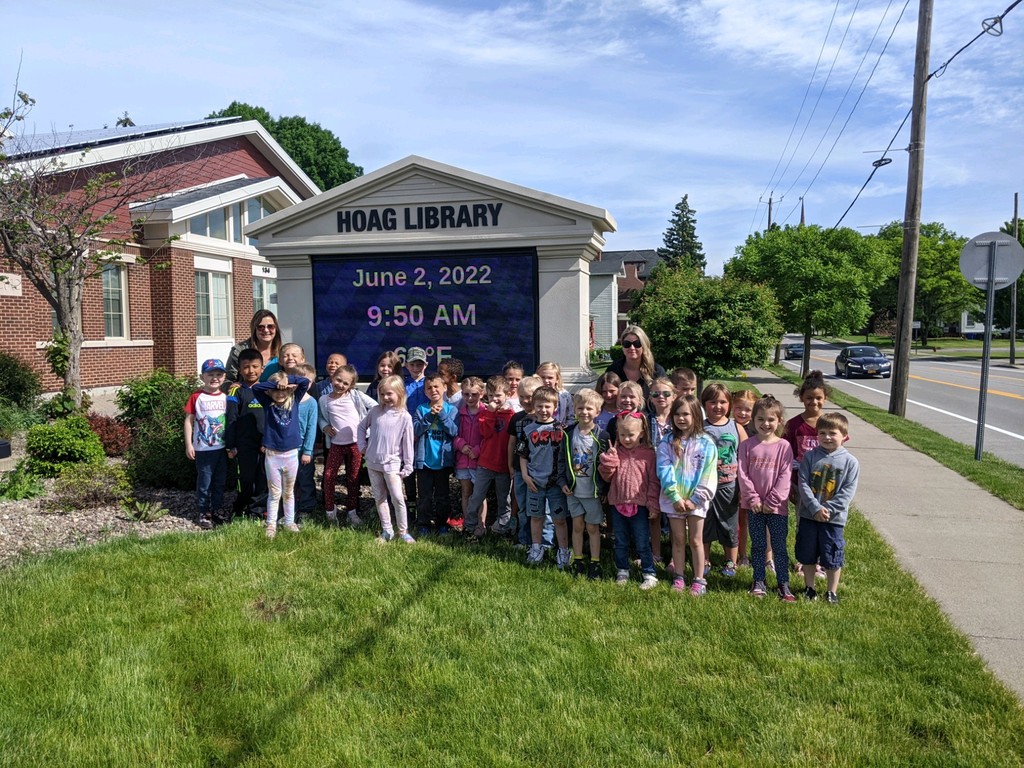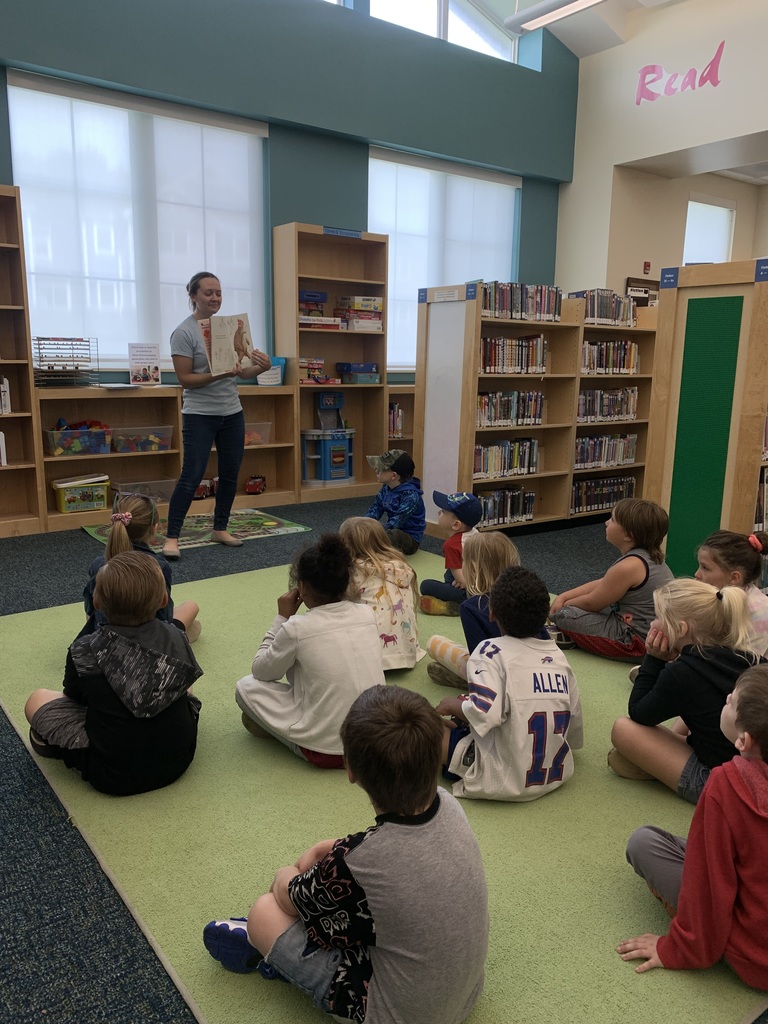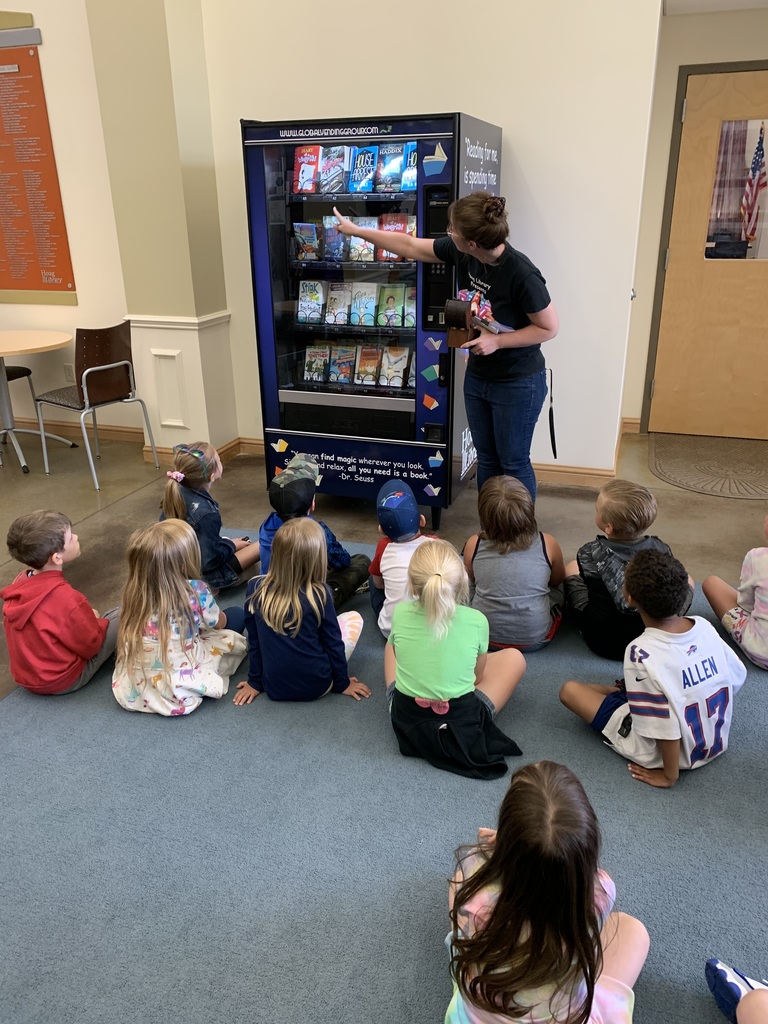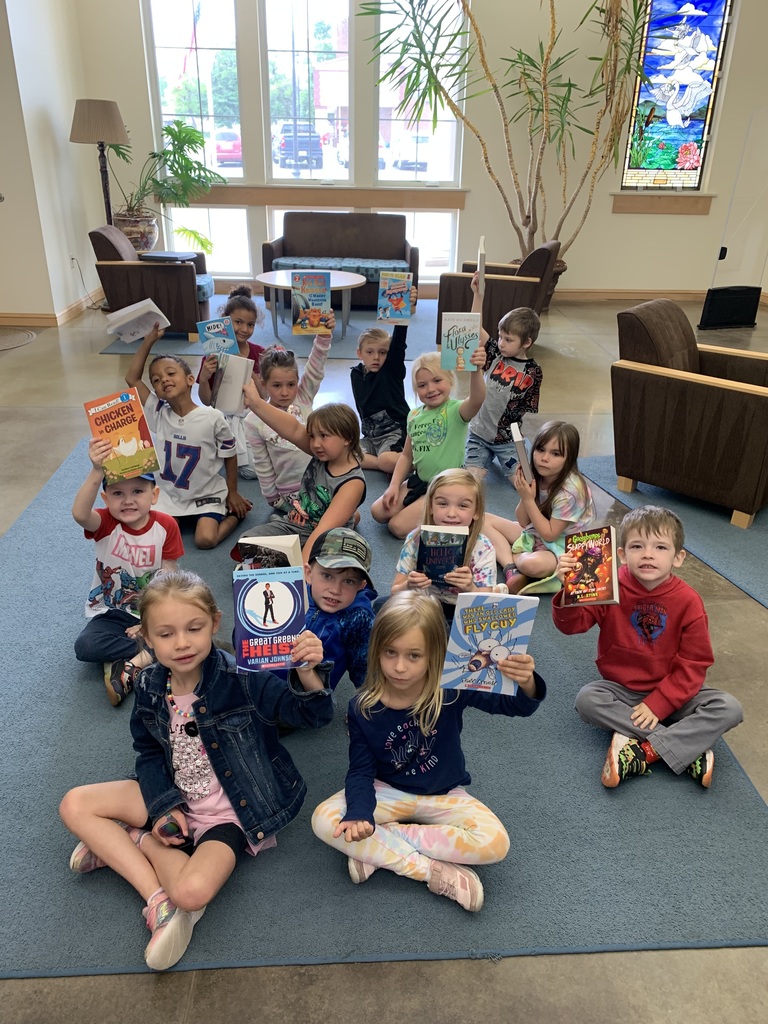 Science Day was a huge hit with our fifth graders today! Students learned about meteorology, plants, fossils, bridges, drought, skulls, animals and more! A big thank you to everyone who joined us in this fun, interactive day for our students.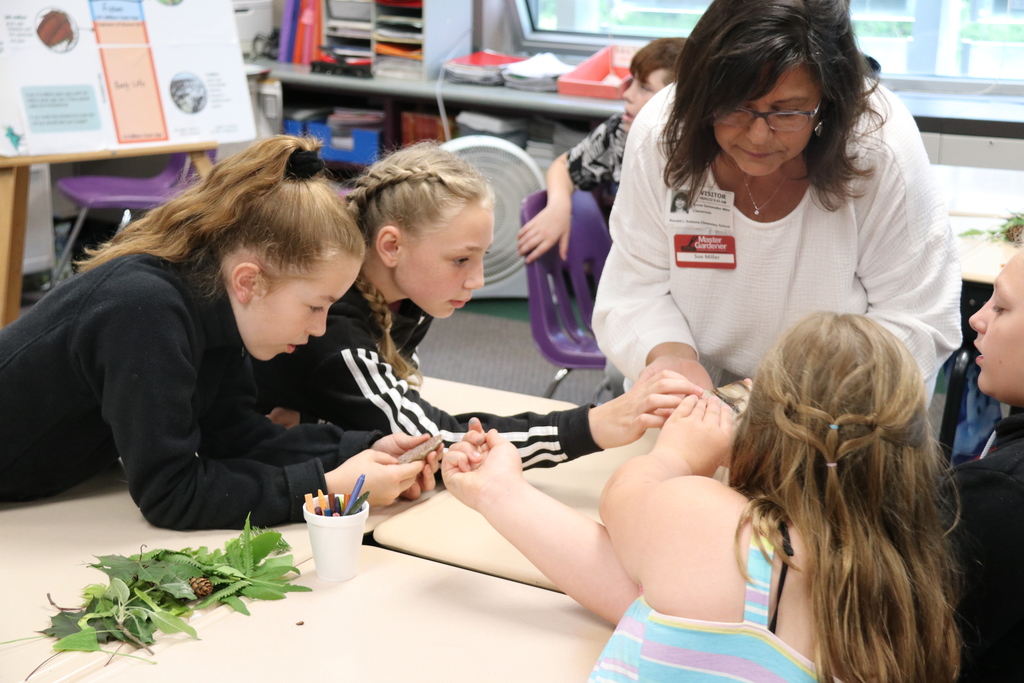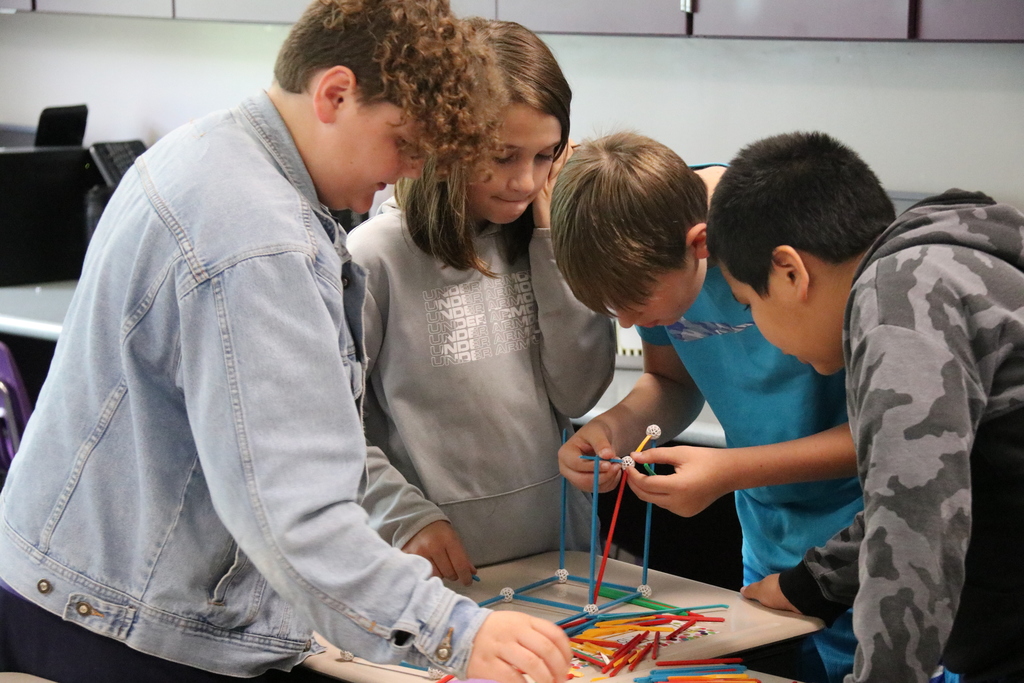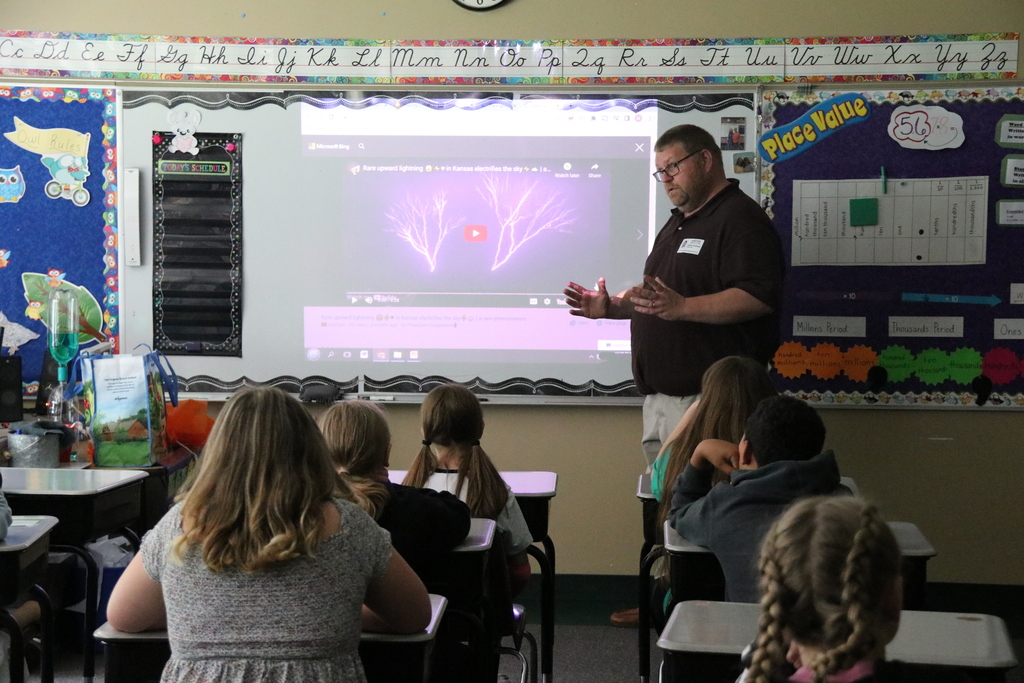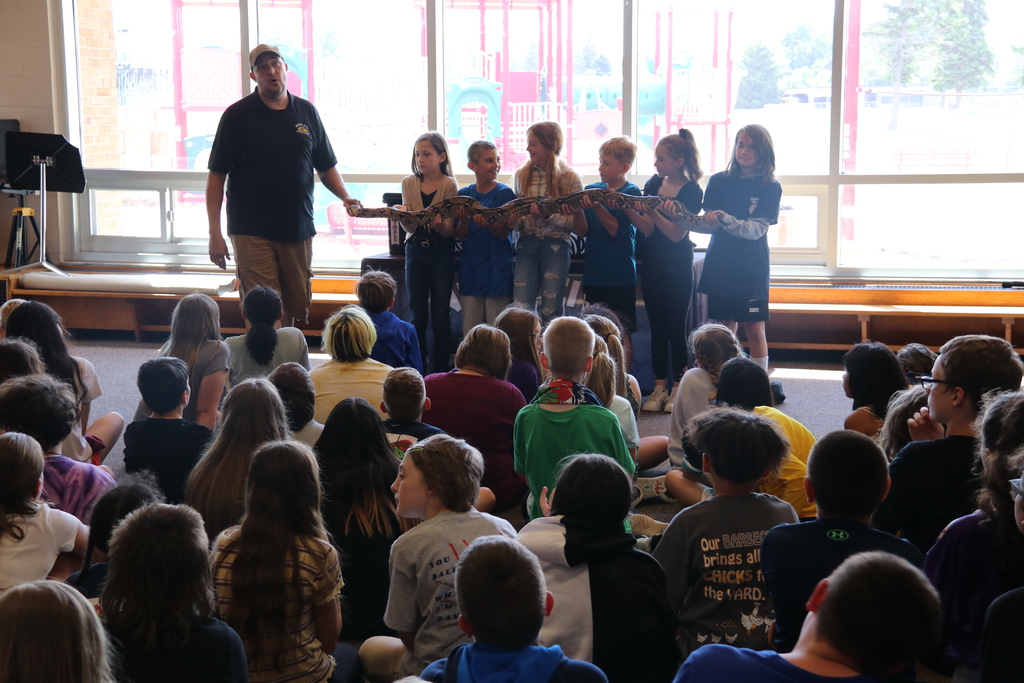 Project complete! Some of our elementary students recently wrapped up their Be the Change projects, donating to PAWS and to the Orleans County Foster Care program. Great job giving back!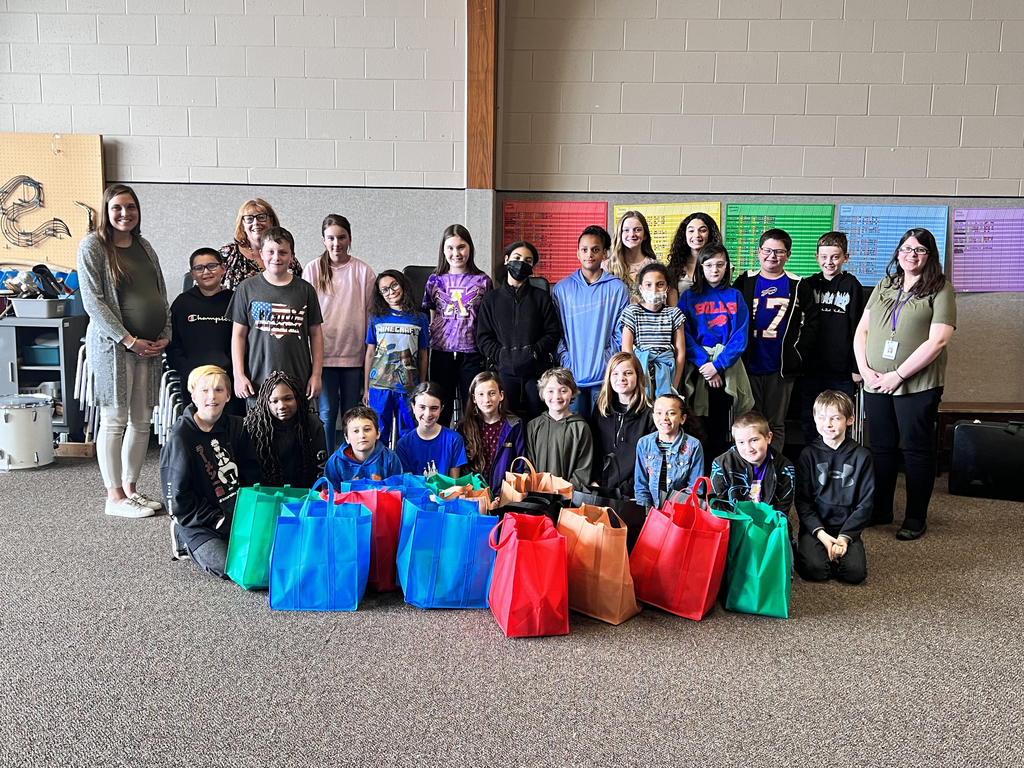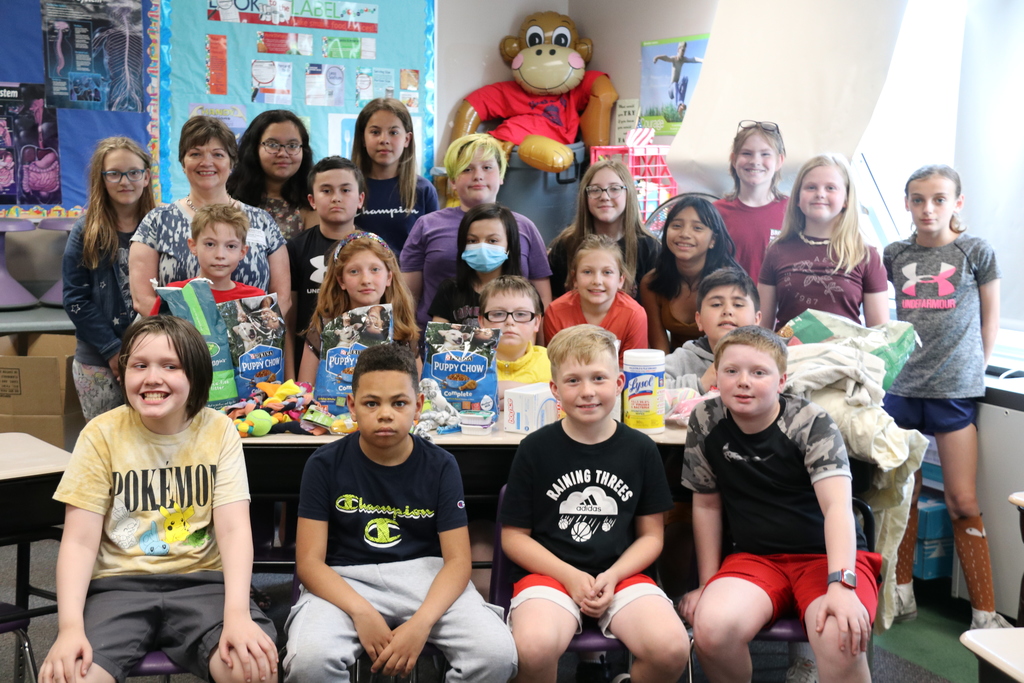 Our first graders have been learning about insects, so they took advantage of the nice weather last week to head out on a bug hunt, finding all the creatures they have been learning about in class.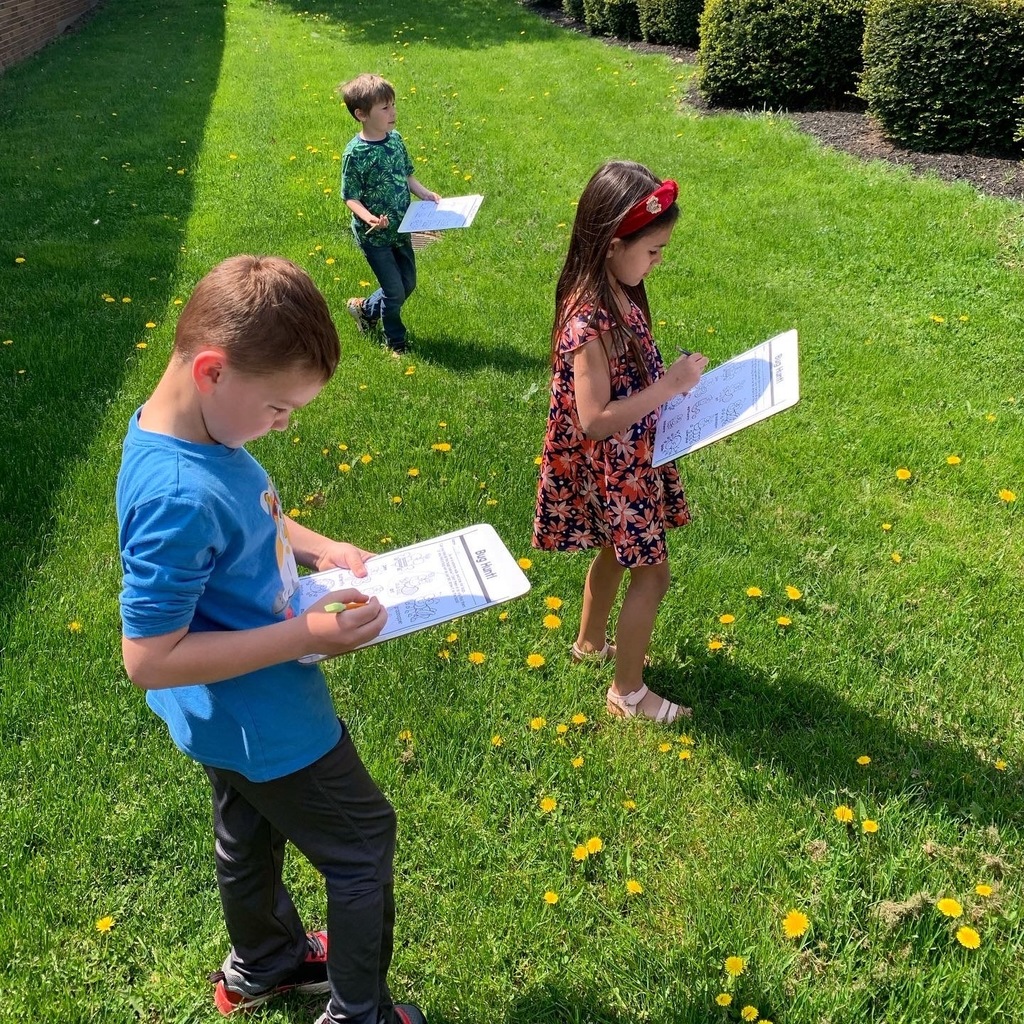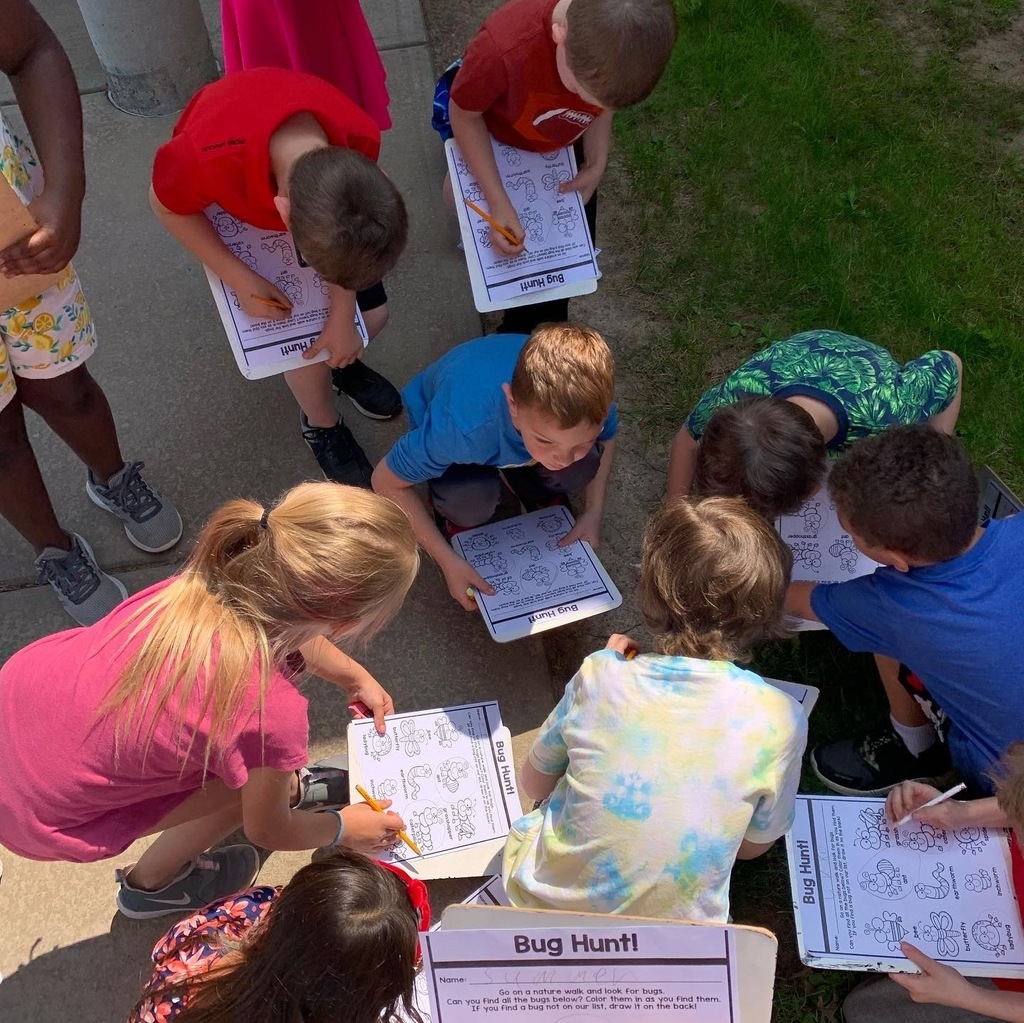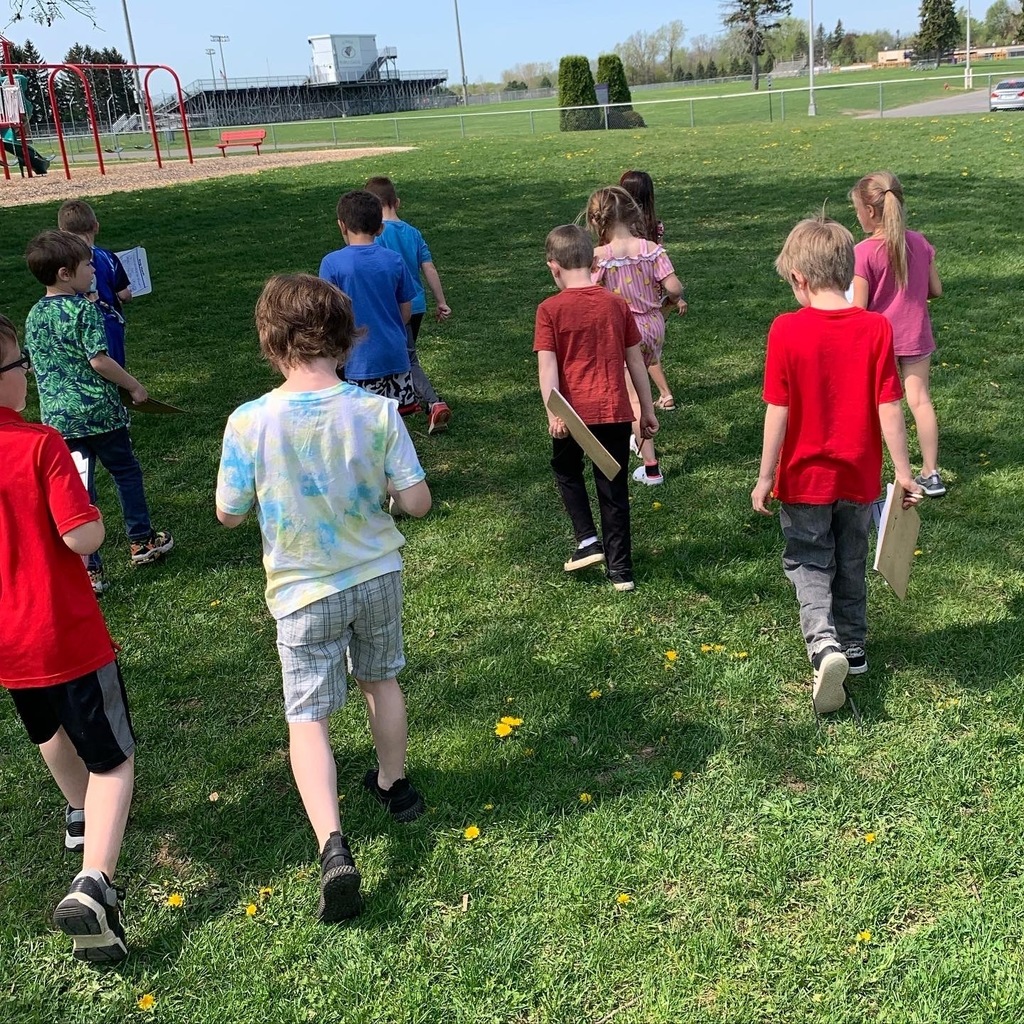 How far apart are the planets in our solar system? The space is nearly too big to comprehend. So, Mr. Martin and Mr. Steier had their students convert the distances into paces to get a visual scale. Our solar system is so vast we don't have enough room on our campus to fit all the planets!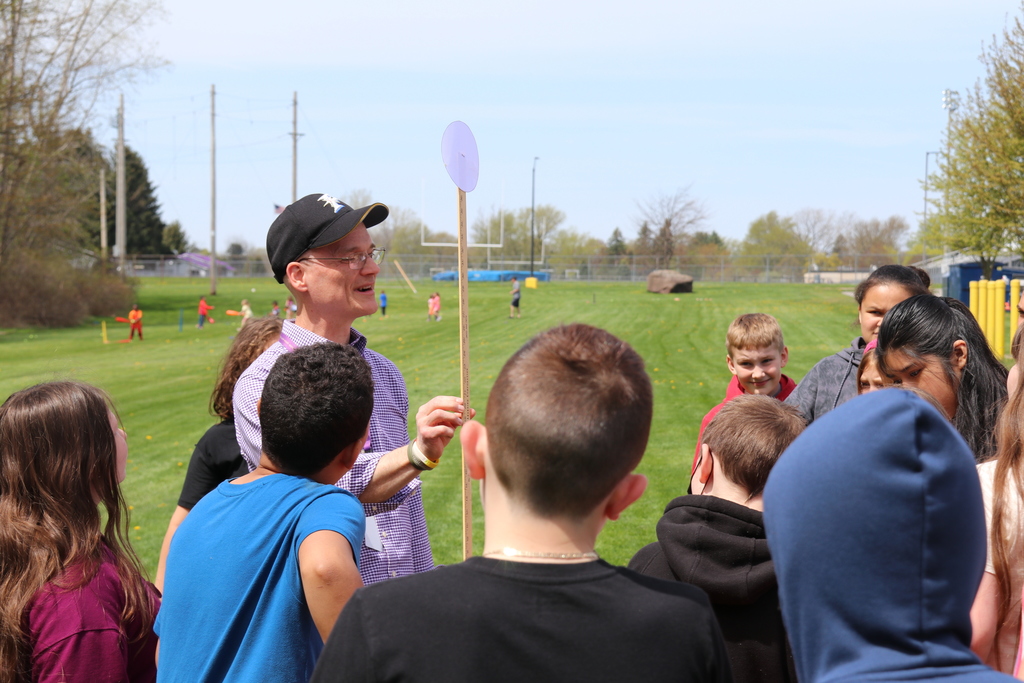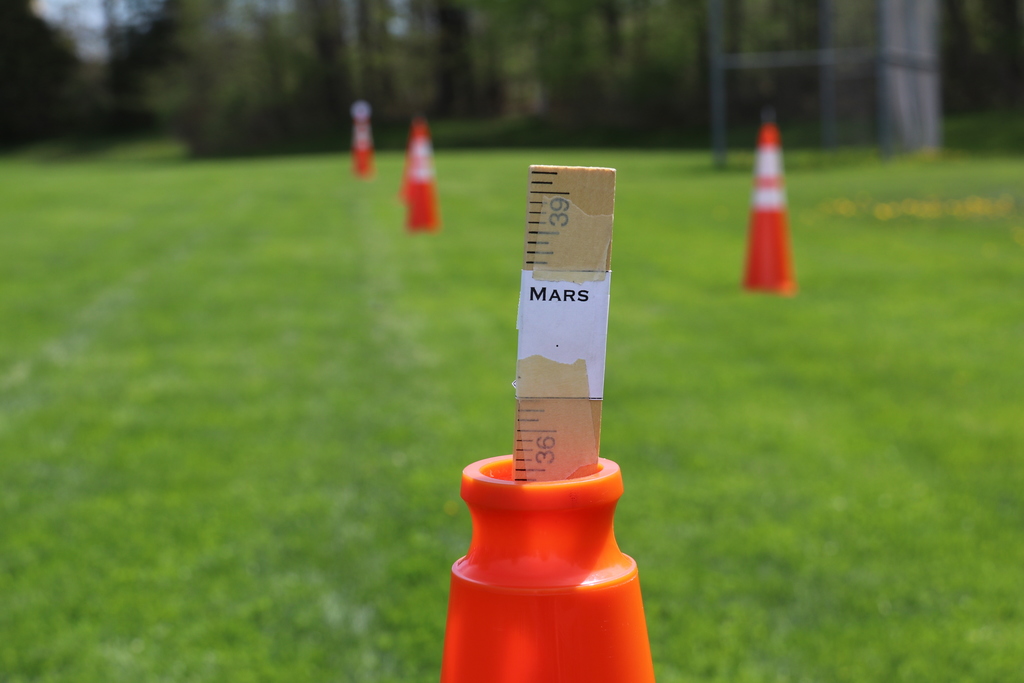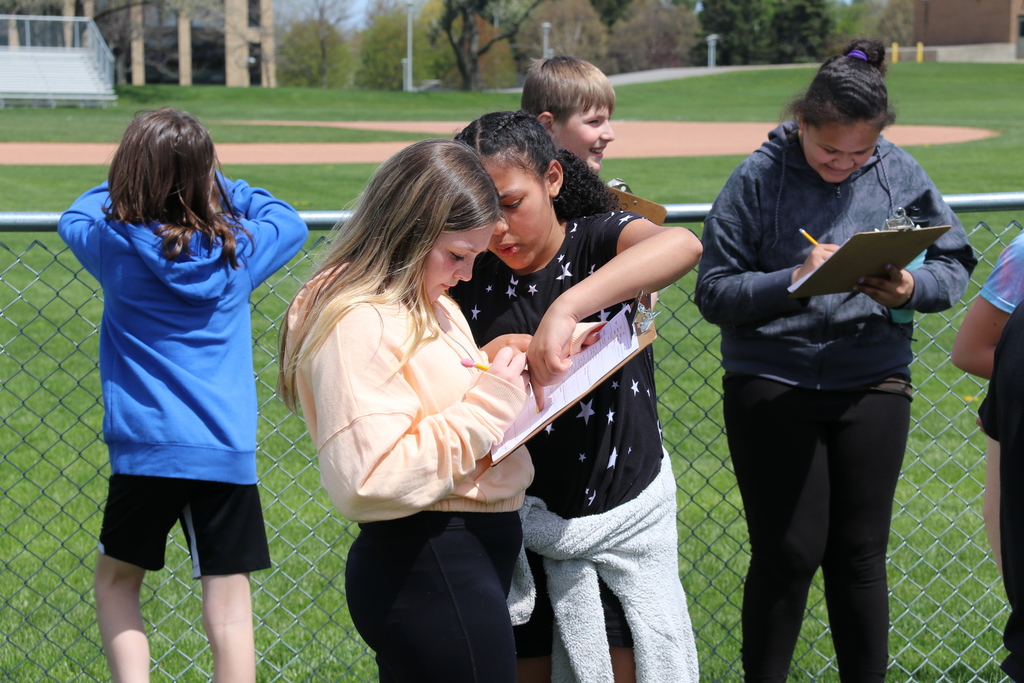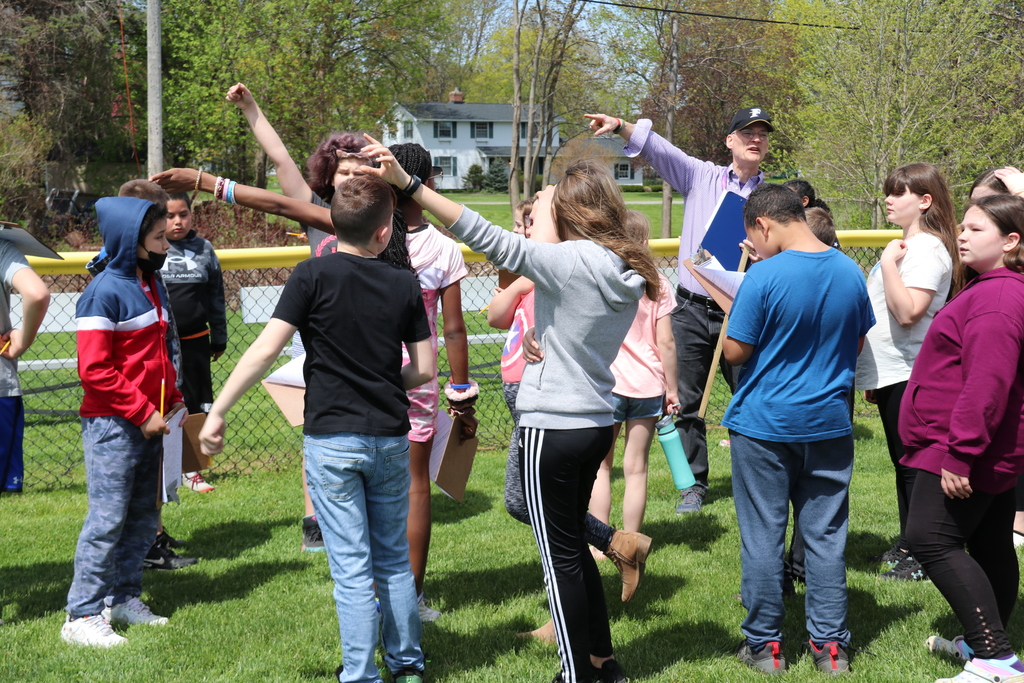 5th graders had a treat last week! Library Media Specialist Mrs. Jones turned part of the library into a cafe for book tastings! Students took a small "bite" out of books from different genres to learn which they liked best. What a fun and inventive way to get students more interested in reading!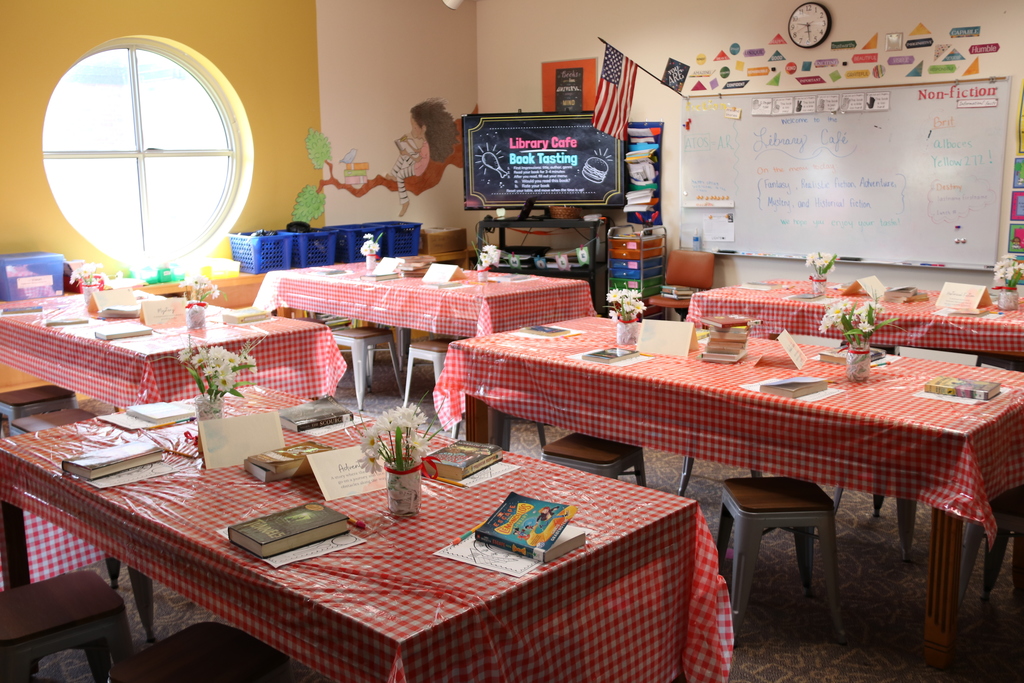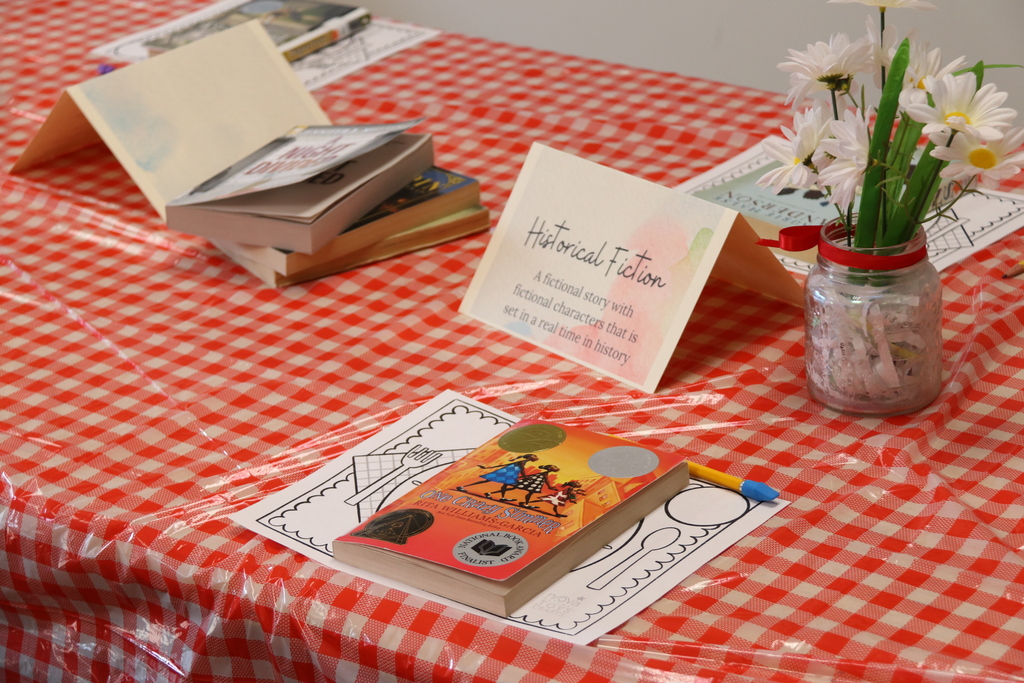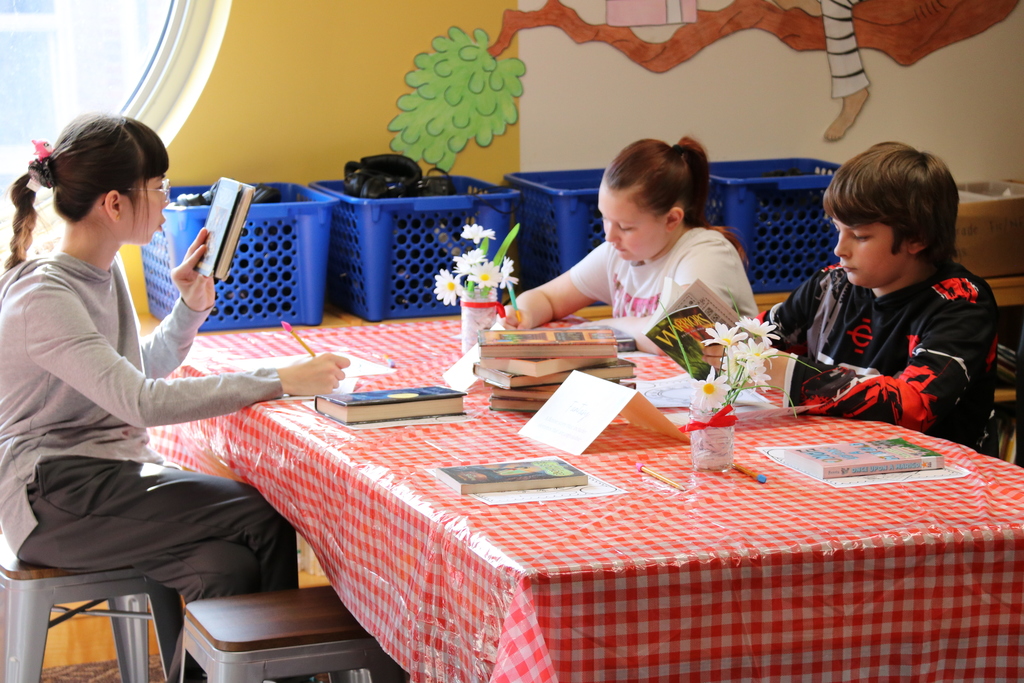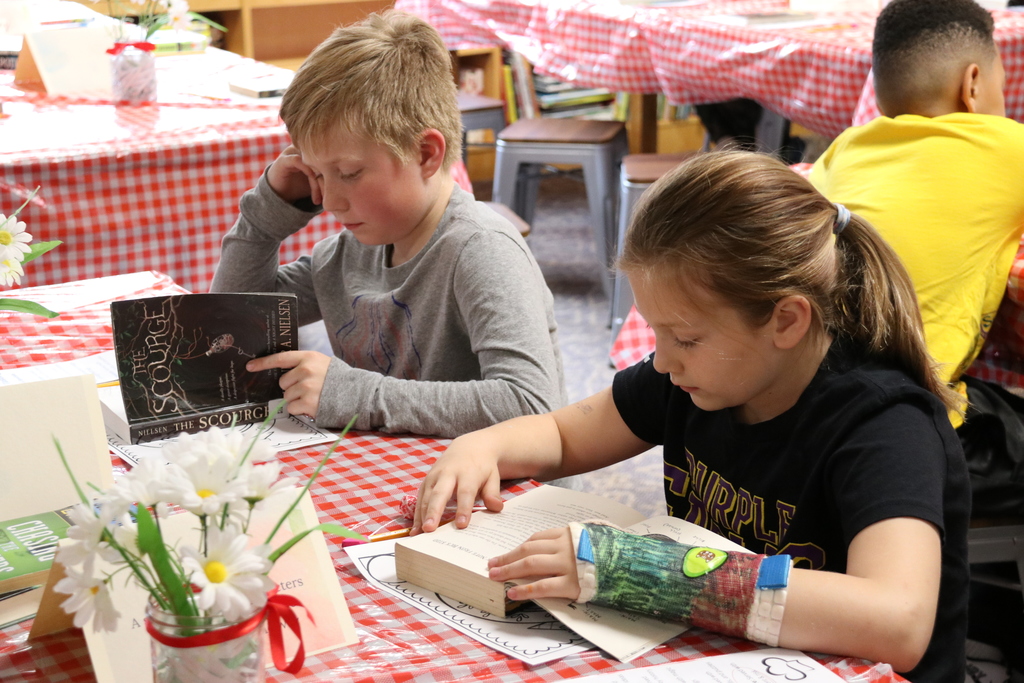 Don't forget: students and families from Mrs. Kozerski's class, along with the Missions Committee, will be serving a free pasta dinner tomorrow night, April 27, at the First Presbyterian Church from 5-6:30pm Please spread the word to anyone who may be in need of a good meal. Our students are looking forward to giving back to our community!

Mrs. Kozerski's class led last week's food drive because they wanted to help feed the hungry in the local community. They successfully collected 52lbs of pasta, 162oz of tomato paste and 1,272oz of tomato sauce! Students from the class, along with their families and members of the Missions Committee, will serve a free dinner on Wednesday, April 27 at the First Presbyterian Church from 5-6:30pm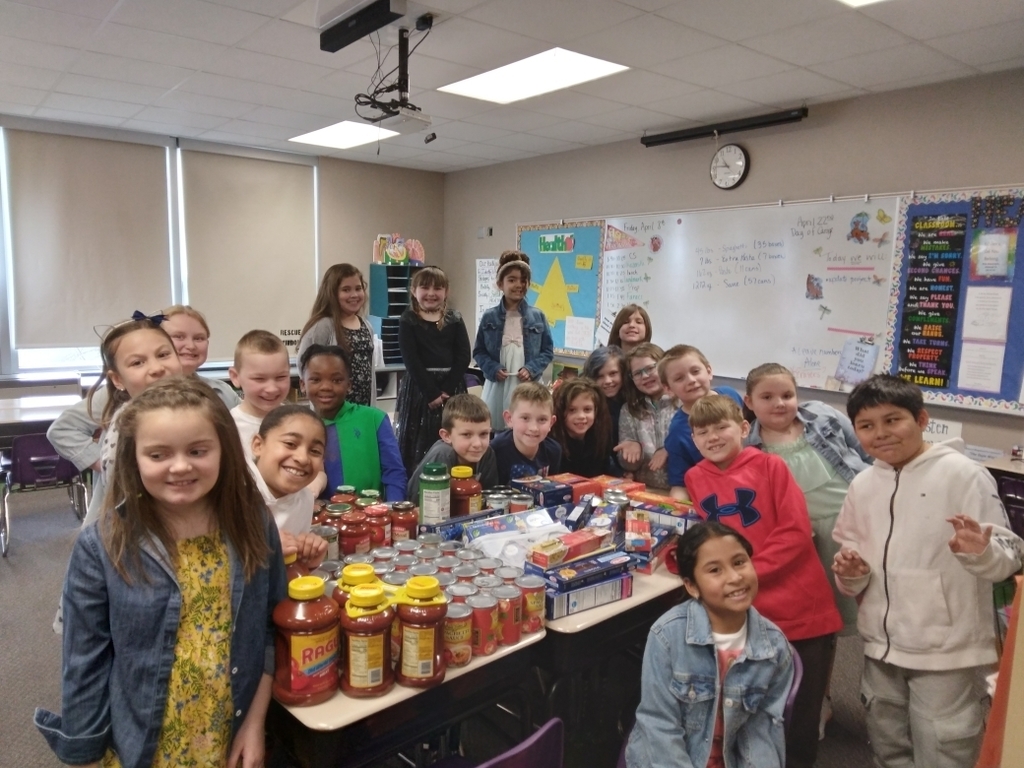 The mini engineers from Mr. Gardner's class were busy building another creation! This tower with the American flag was inspired by saying the pledge each morning. Great job, girls!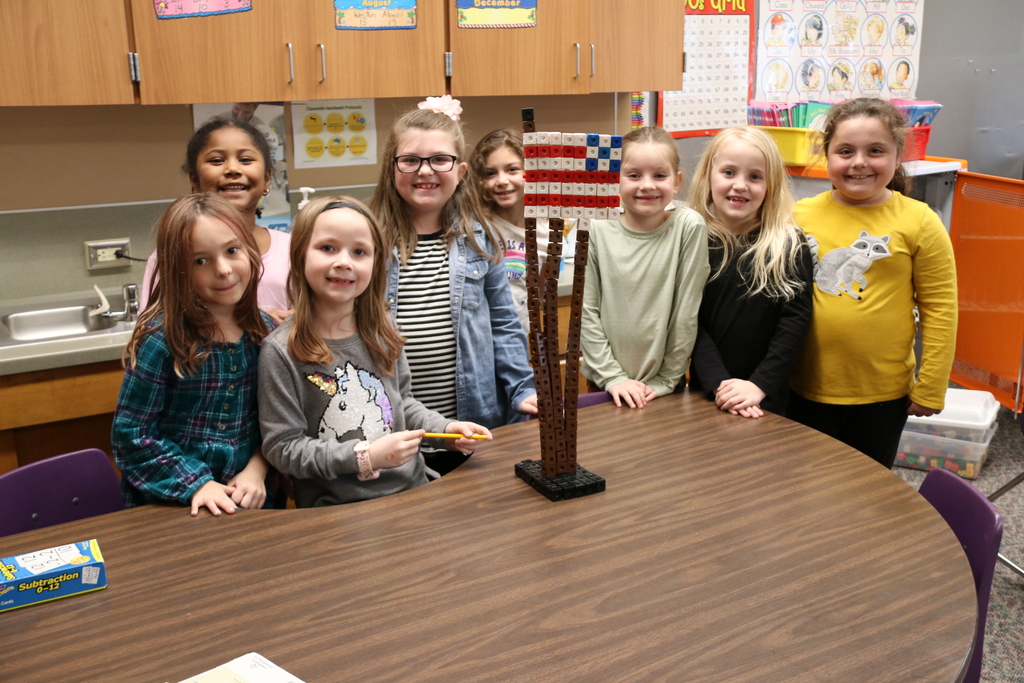 Thank you to the elementary PTA for putting on a great dance for our 3rd, 4th and 5th graders last Friday! It was a fun time for both students and staff.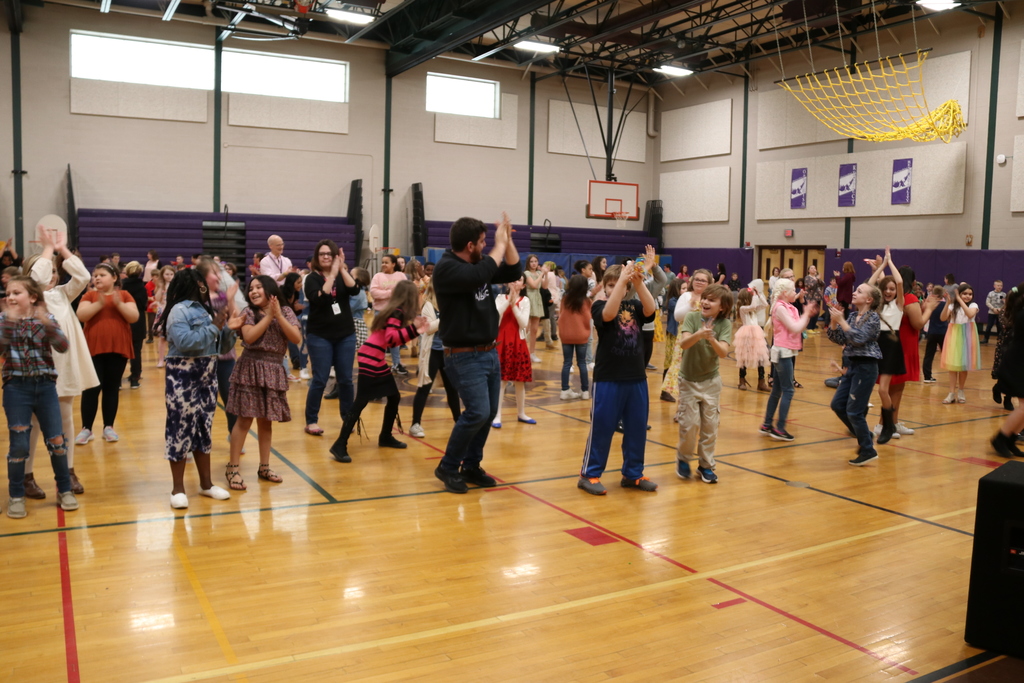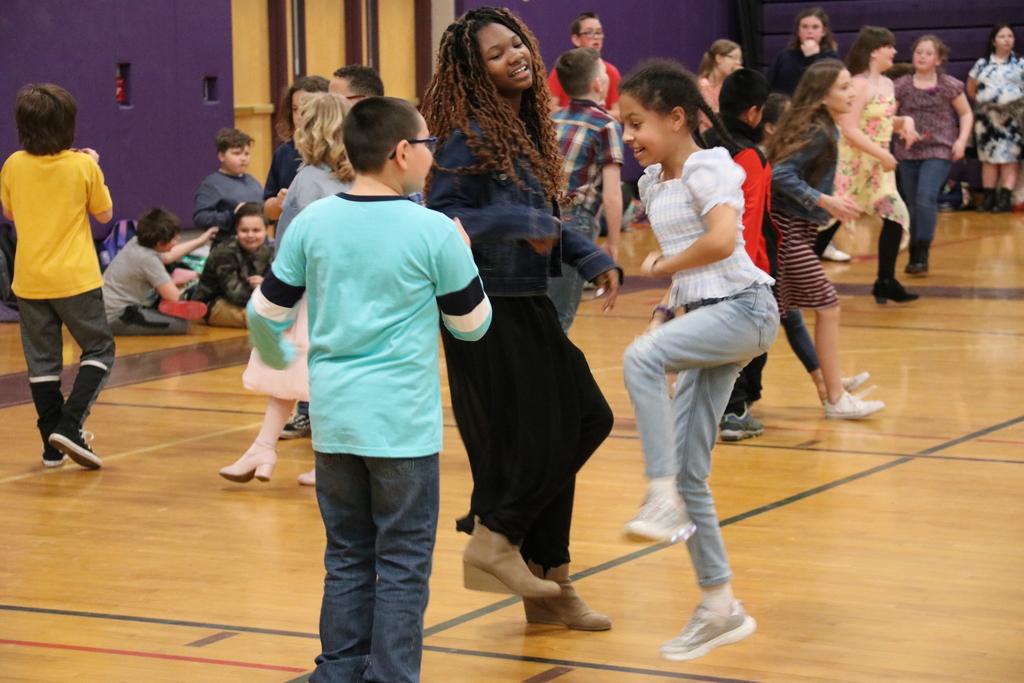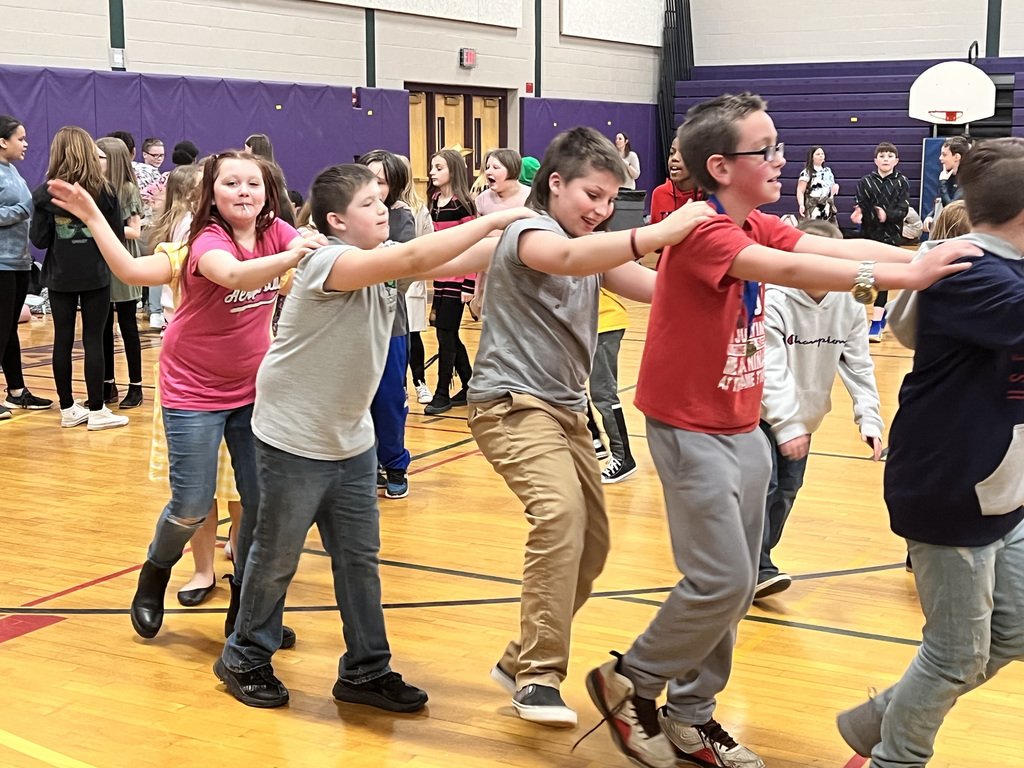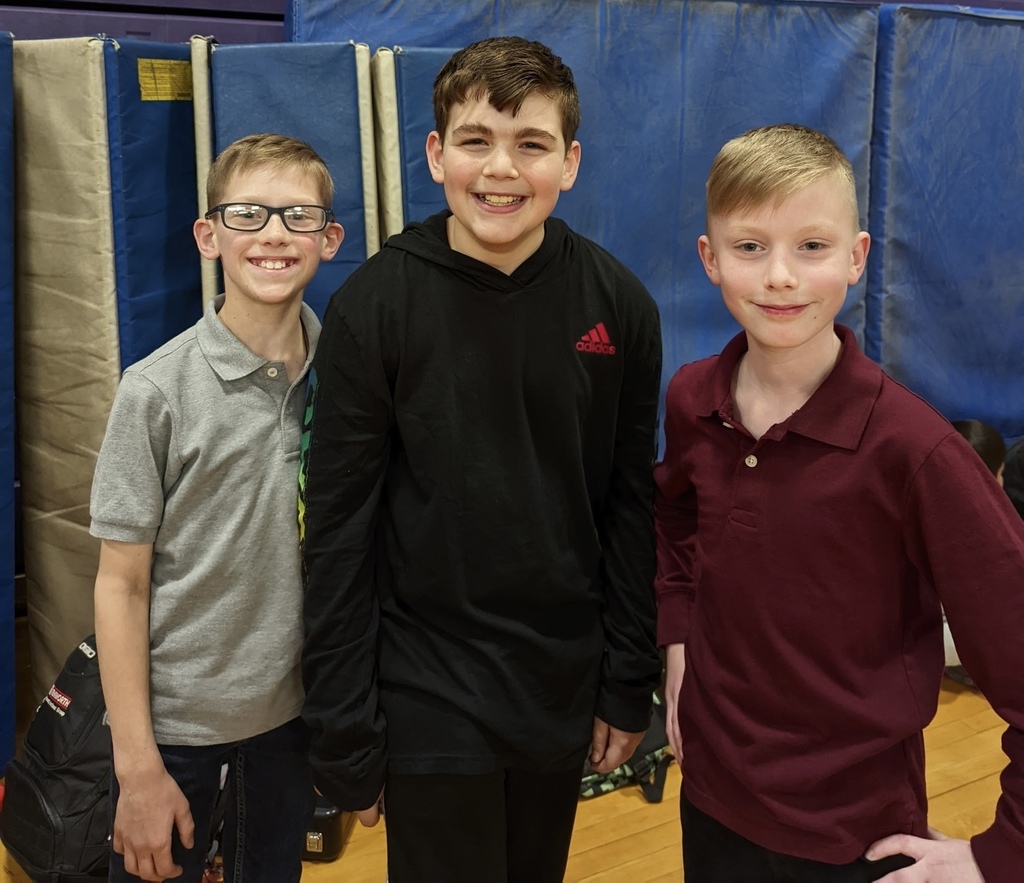 Gianna, Zaya, Naomi, Charlotte and Bailey were excited to show off their creation called The Snake! They shared ideas and used teamwork to create their tower. We love seeing how creative our students are!