The mini engineers from Mr. Gardner's class were busy building another creation! This tower with the American flag was inspired by saying the pledge each morning. Great job, girls!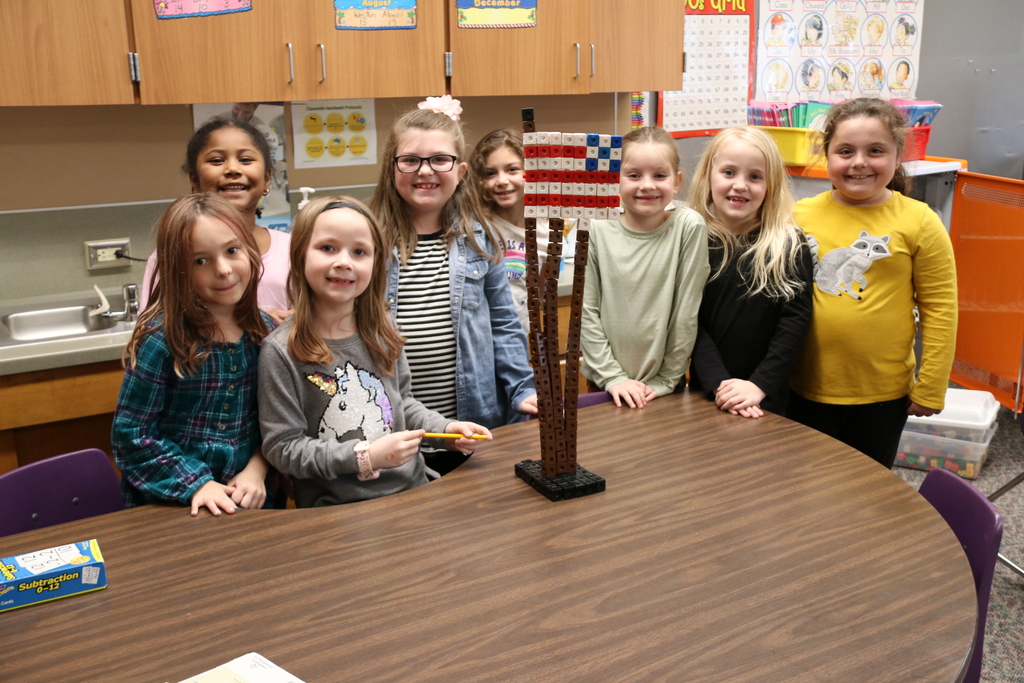 Thank you to the elementary PTA for putting on a great dance for our 3rd, 4th and 5th graders last Friday! It was a fun time for both students and staff.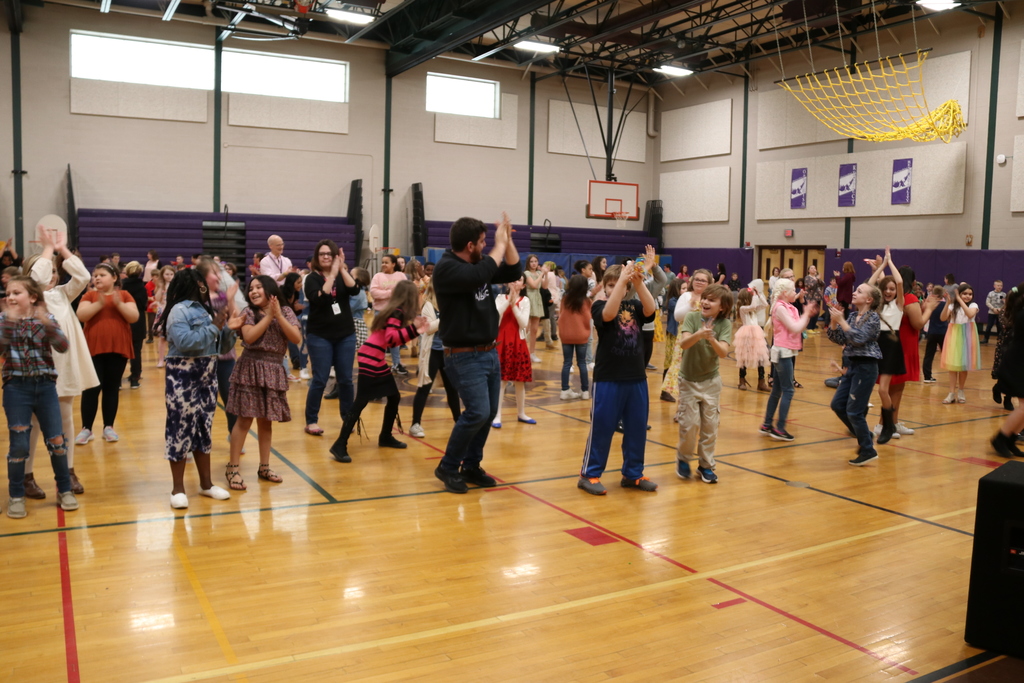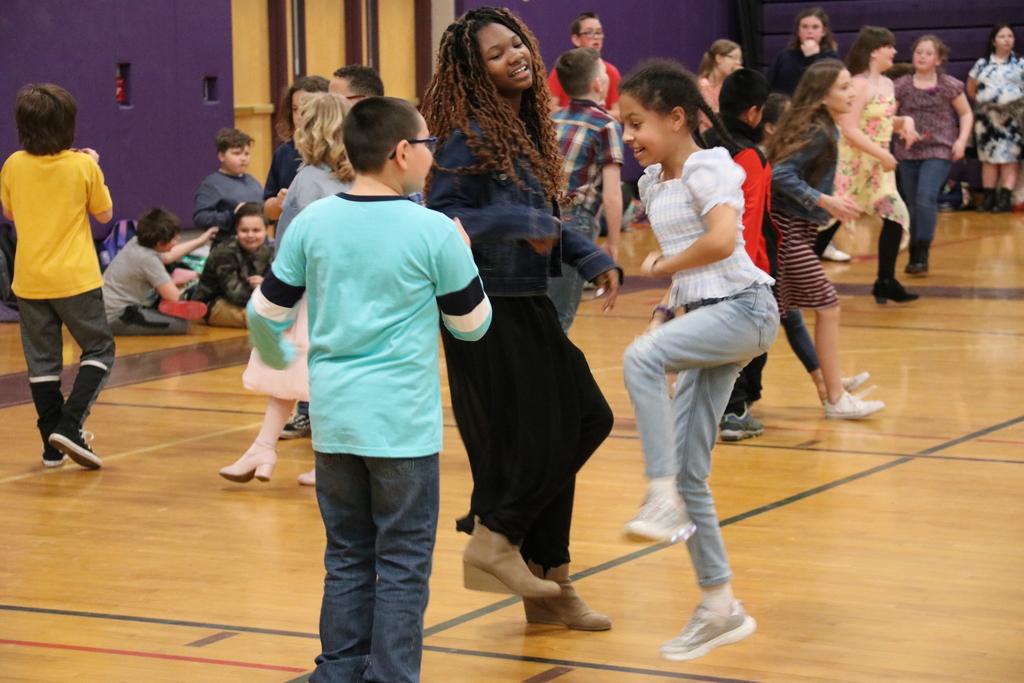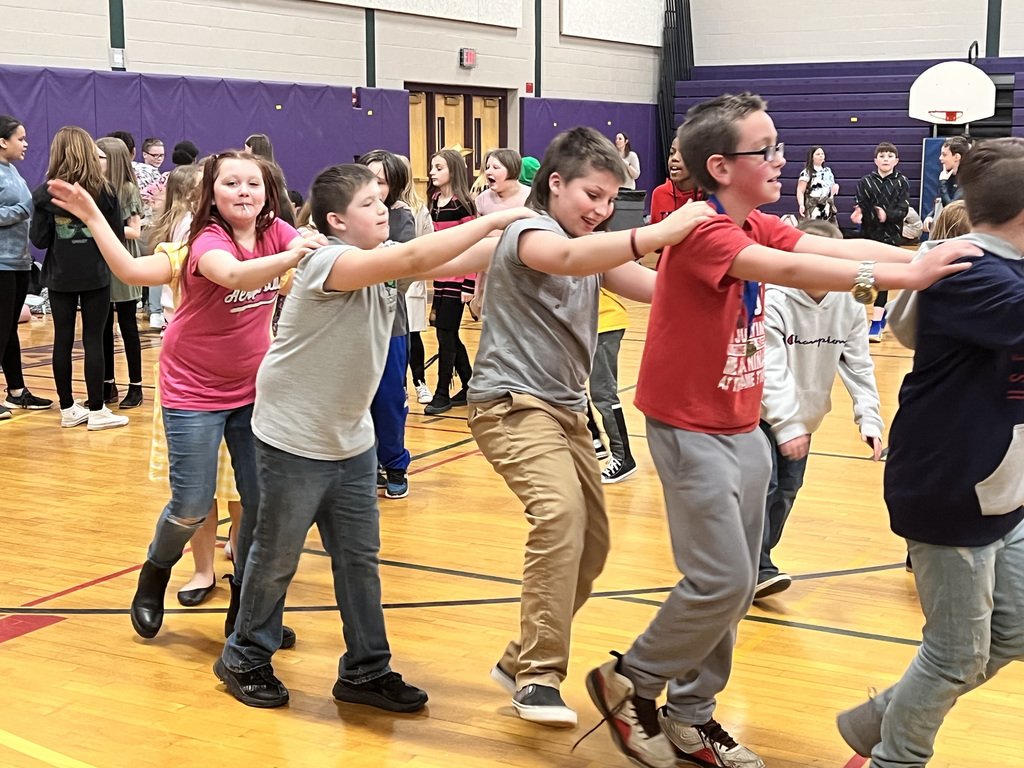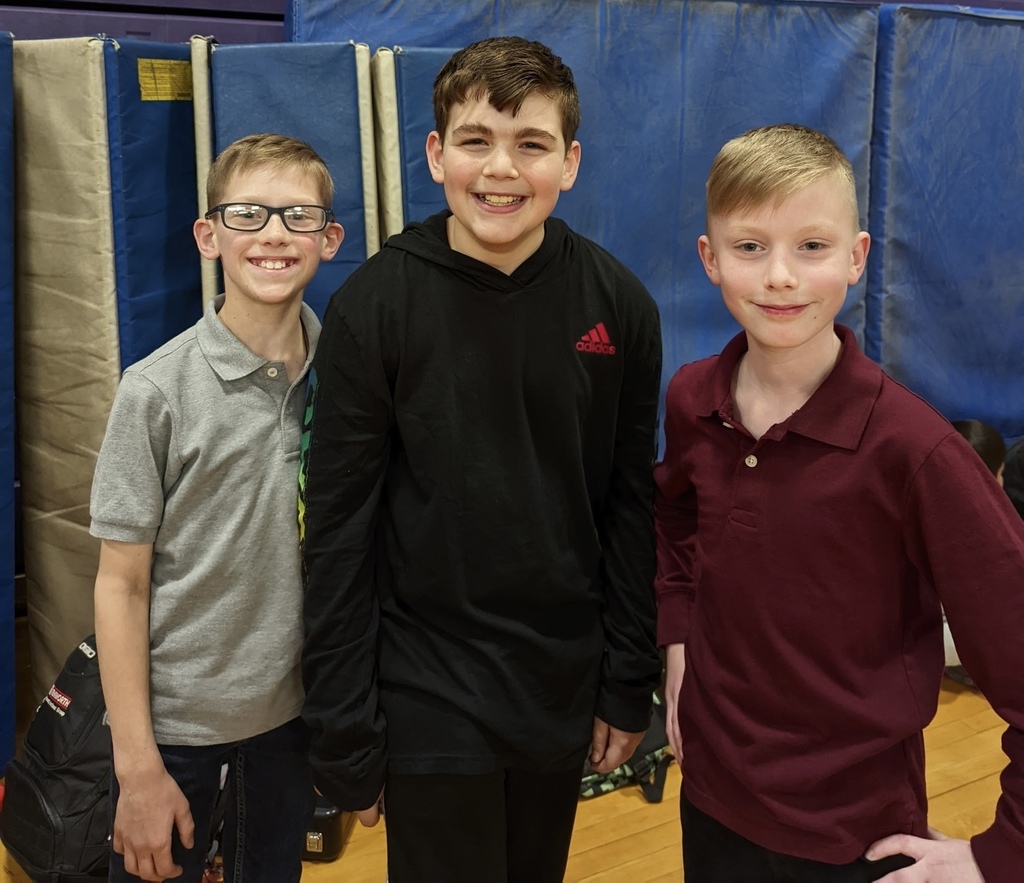 Gianna, Zaya, Naomi, Charlotte and Bailey were excited to show off their creation called The Snake! They shared ideas and used teamwork to create their tower. We love seeing how creative our students are!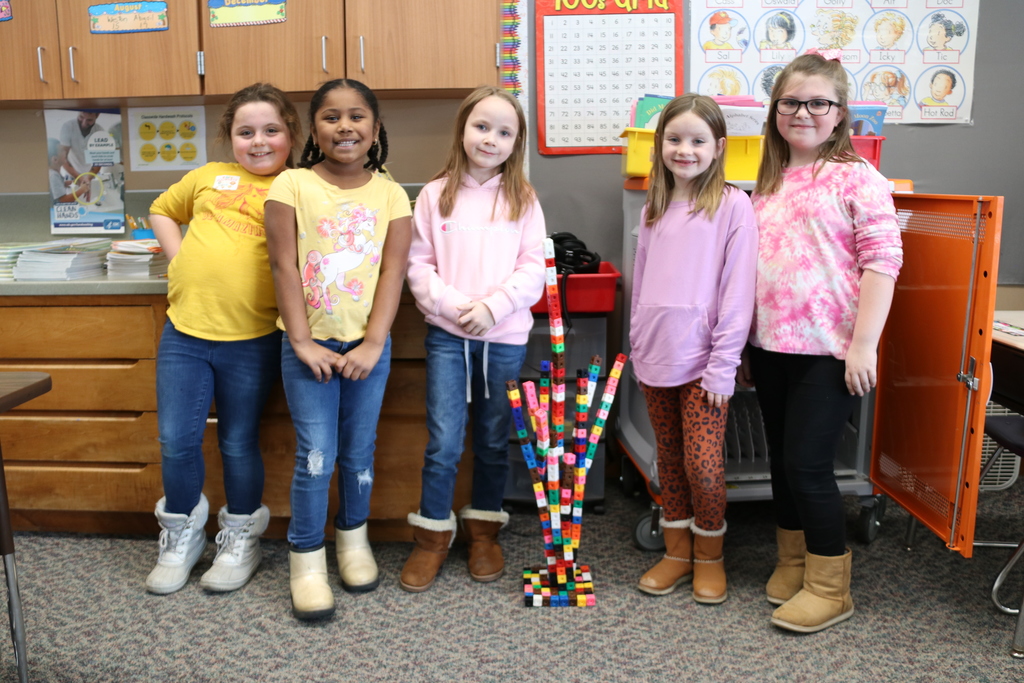 Today some of our high school FFA students shared a story with some of our elementary students - and then brought out worms! It was a great lesson on gardening, composting and recycling.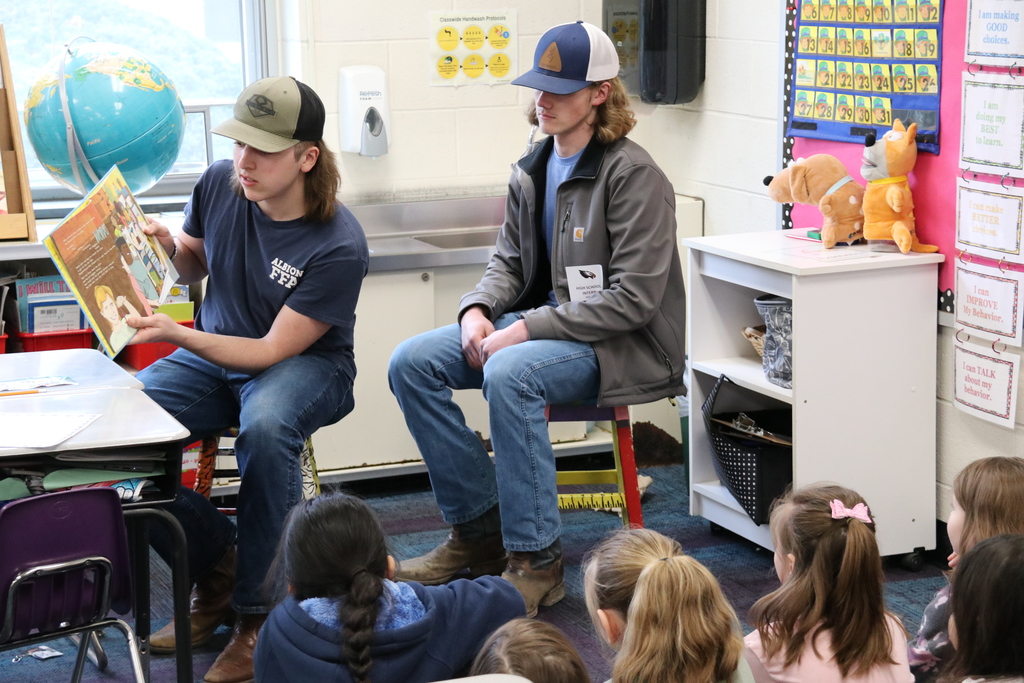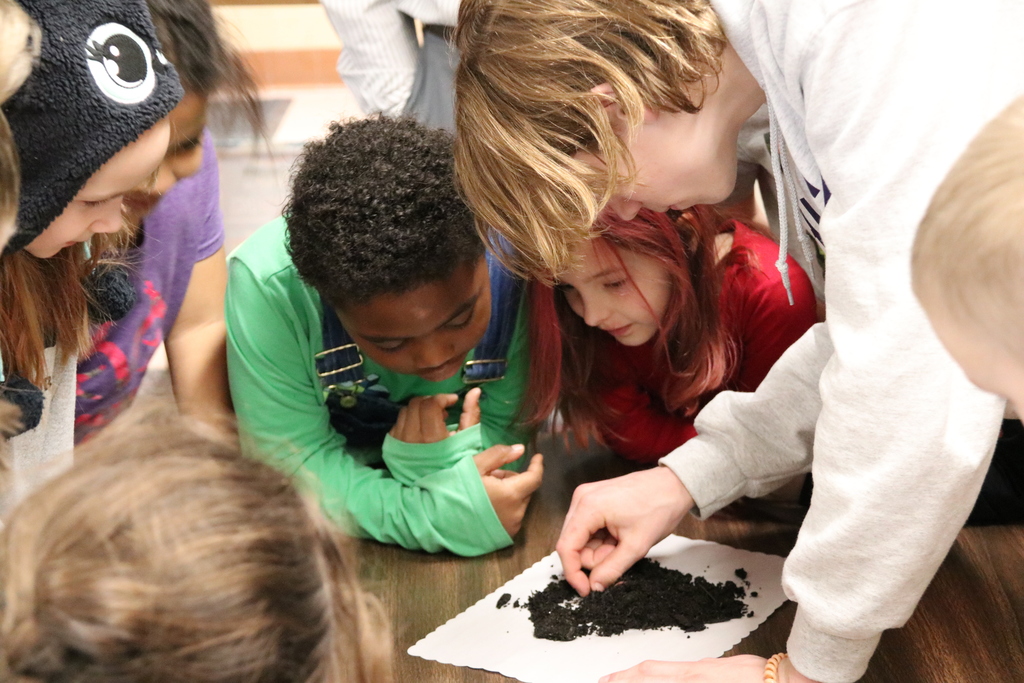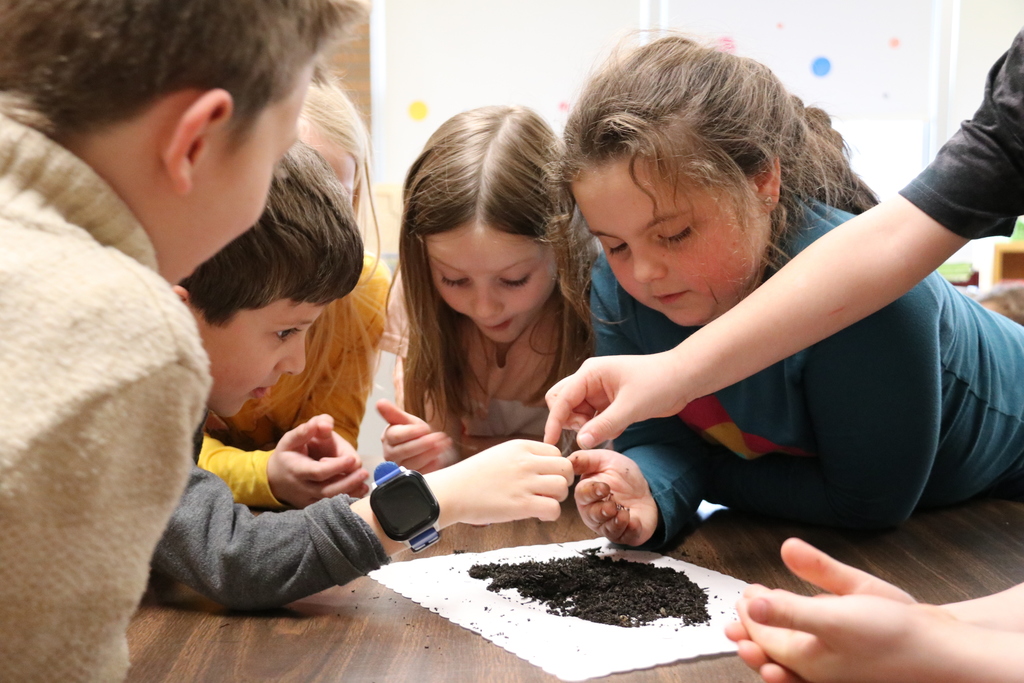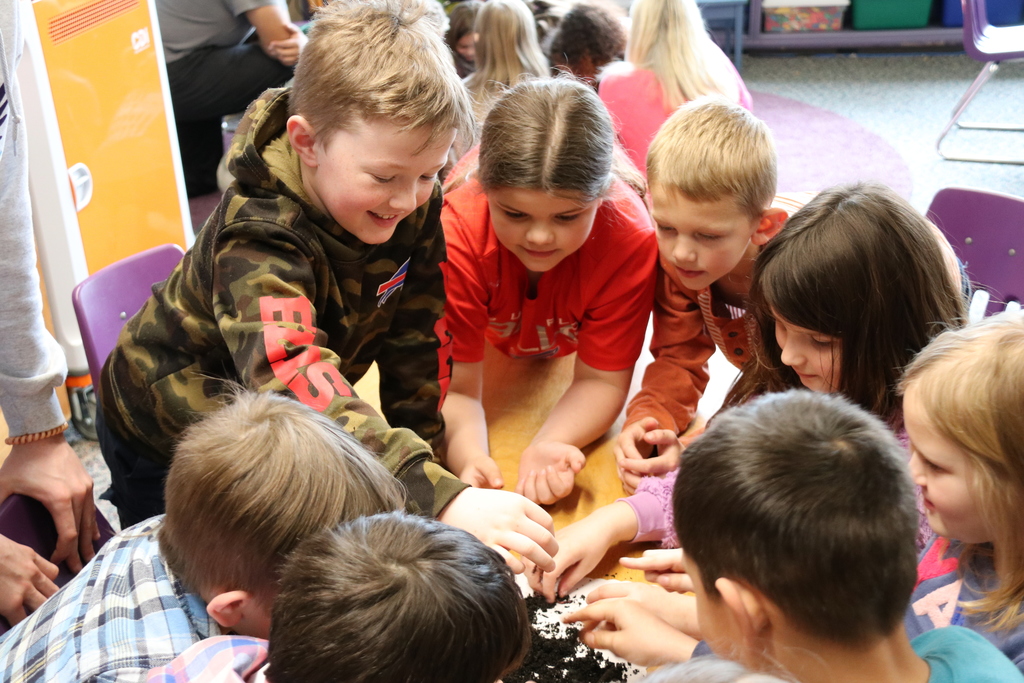 Elementary school lunches may be lucky this St. Patrick's Day with lucky tray day!☘️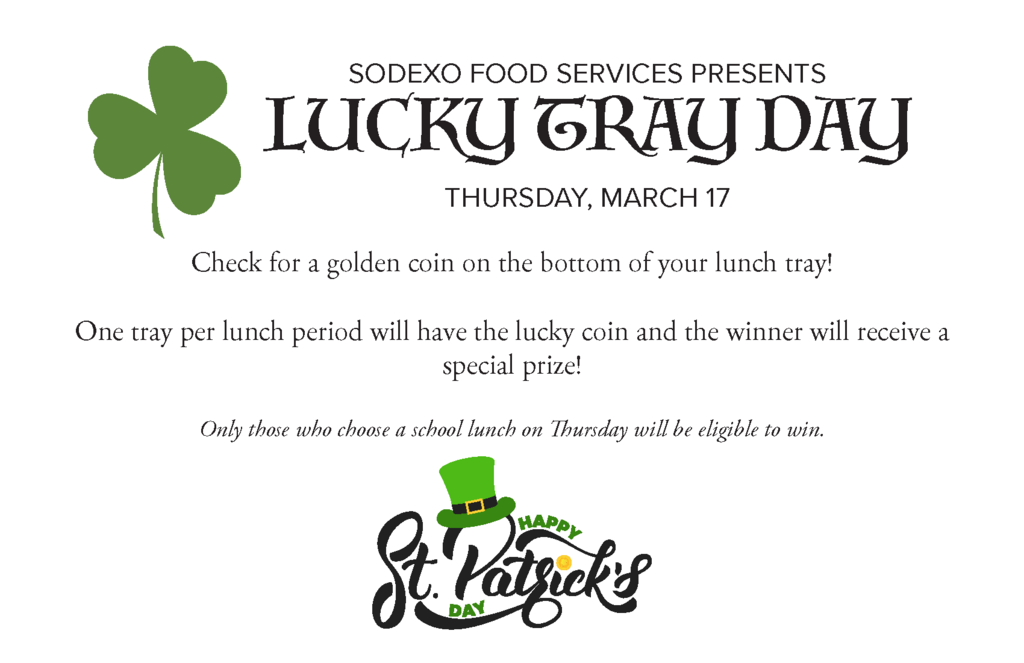 Mrs. Faraci's science students were inventive last week, creating structures out of toothpicks and marshmallows to try to withstand an earthquake table.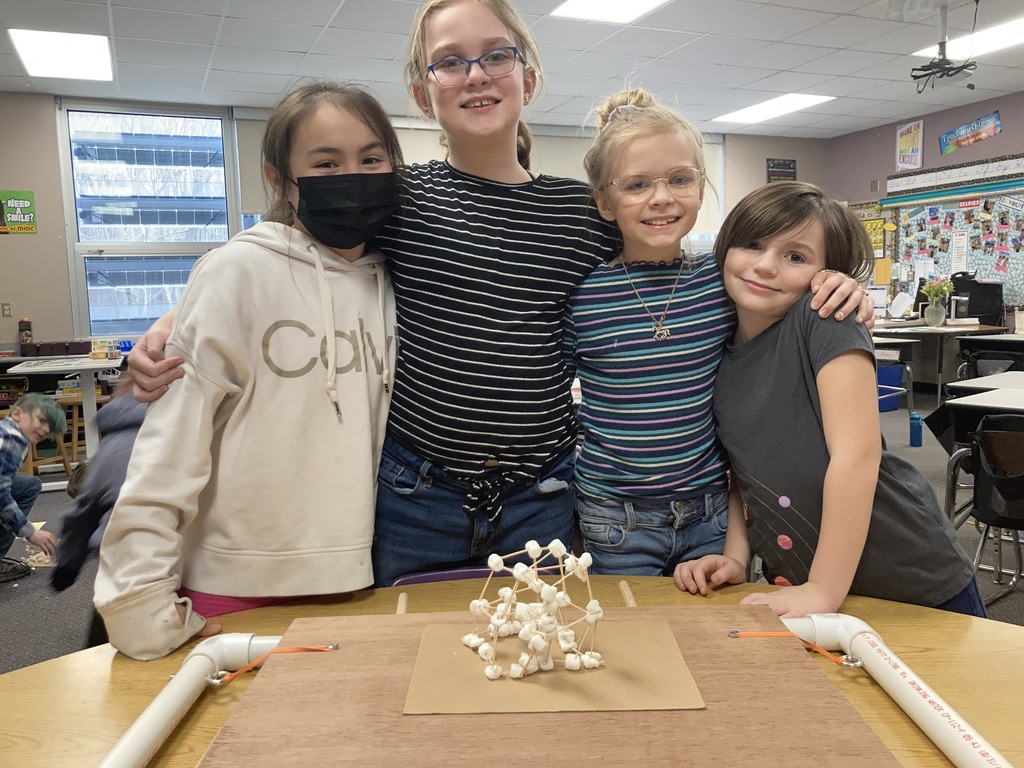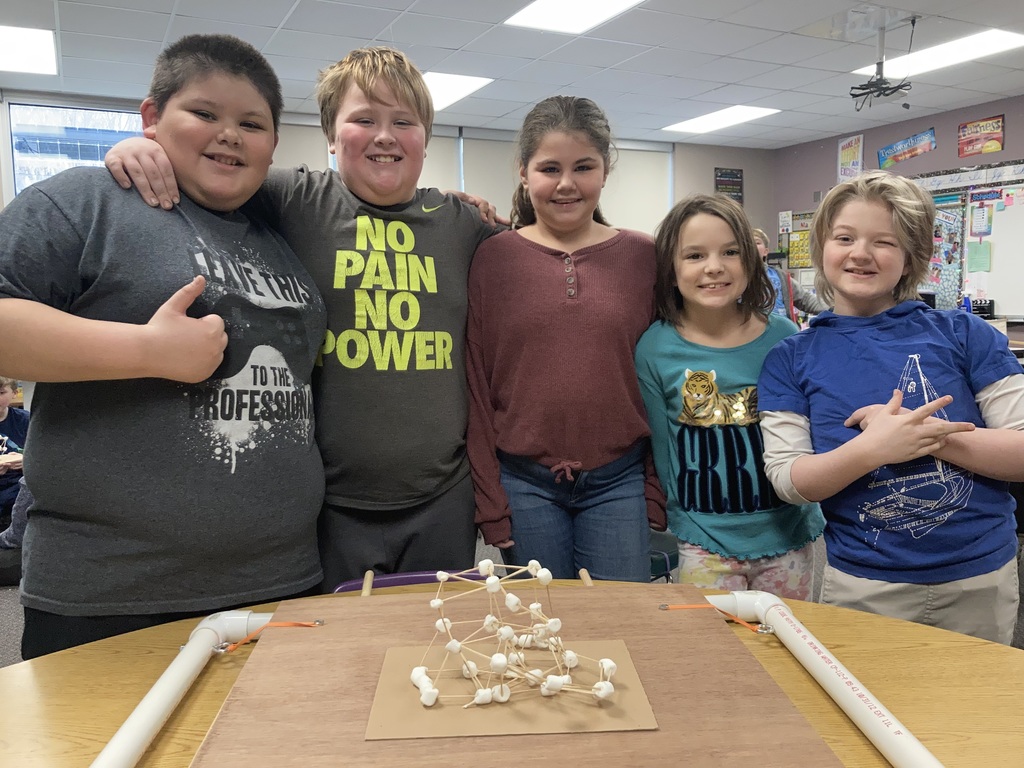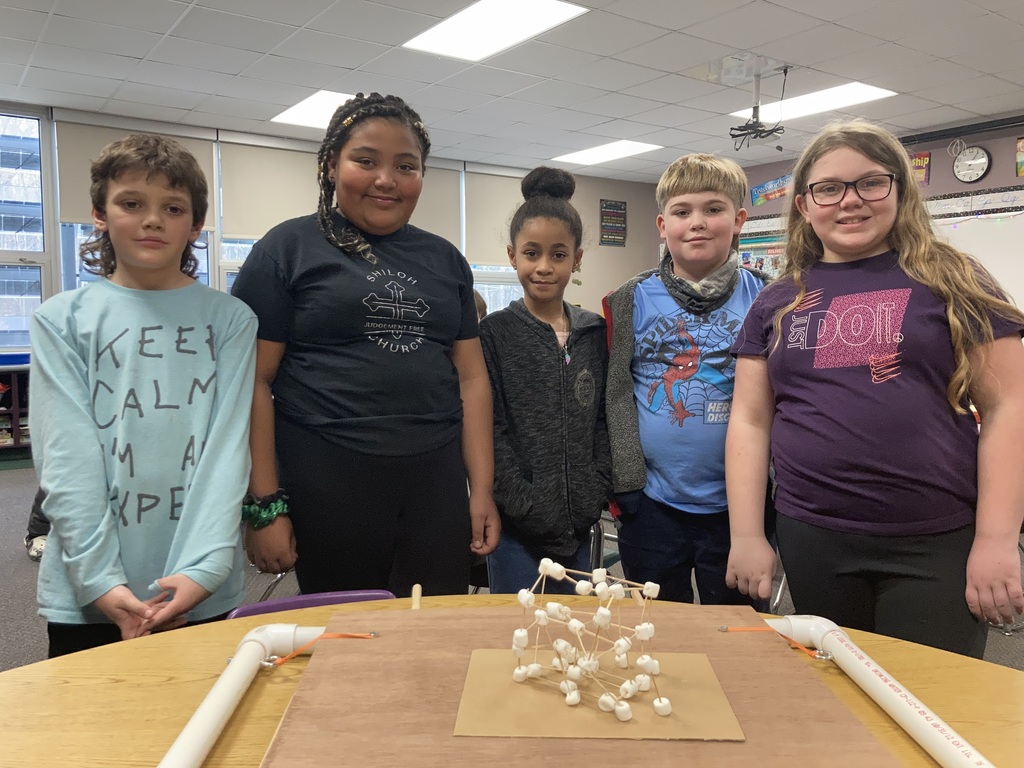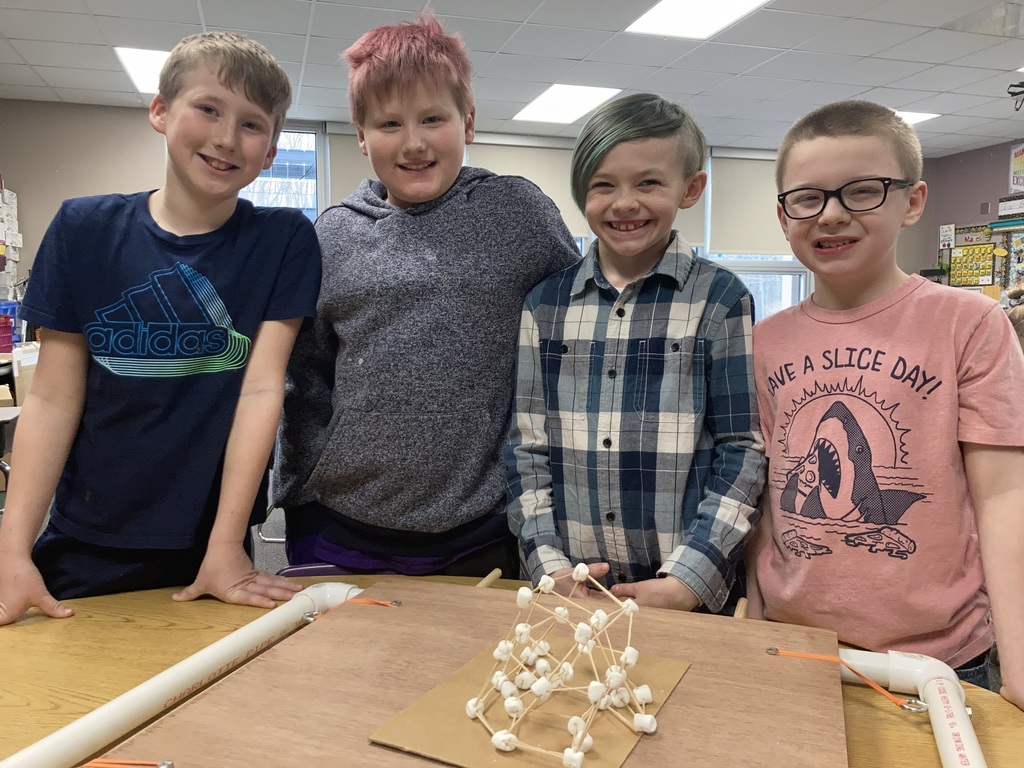 Thank you to The Hill Brothers for coming out and entertaining our elementary students today and getting us more excited about reading!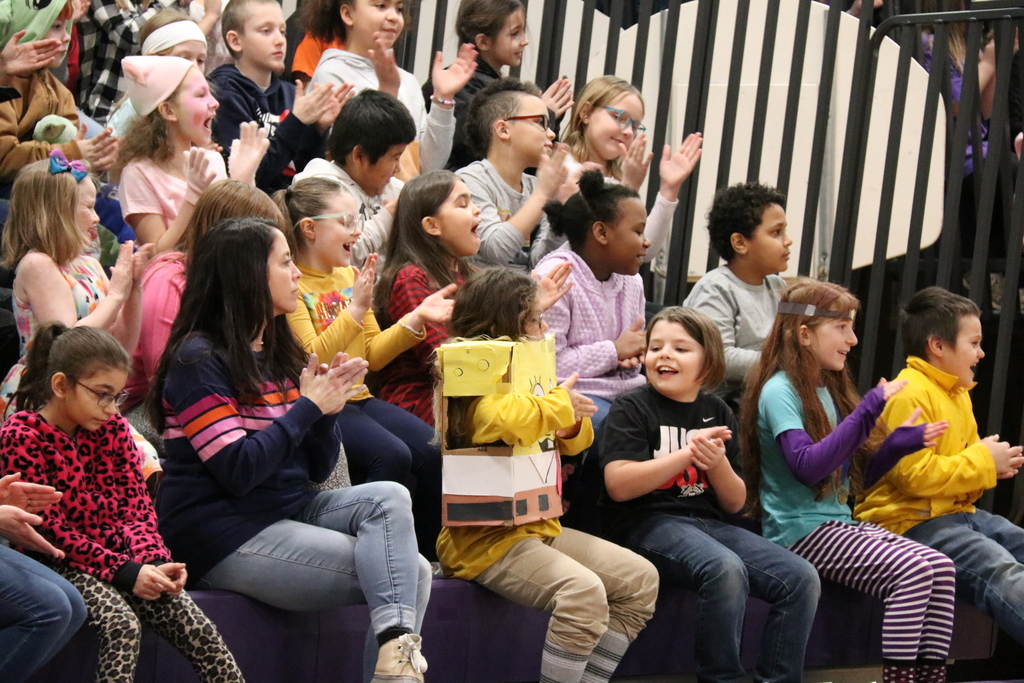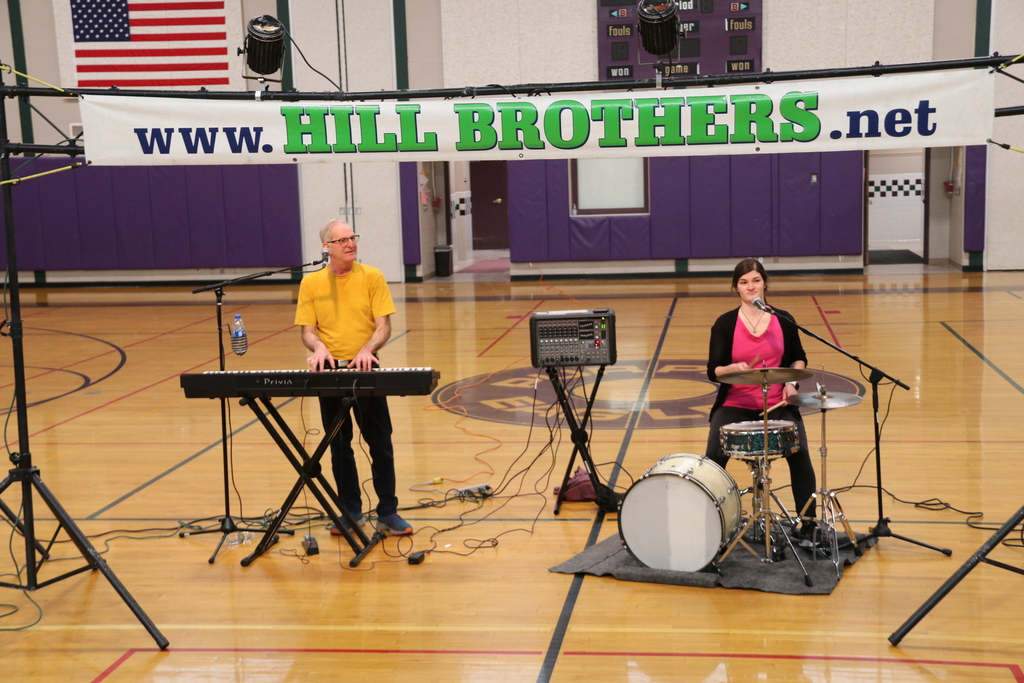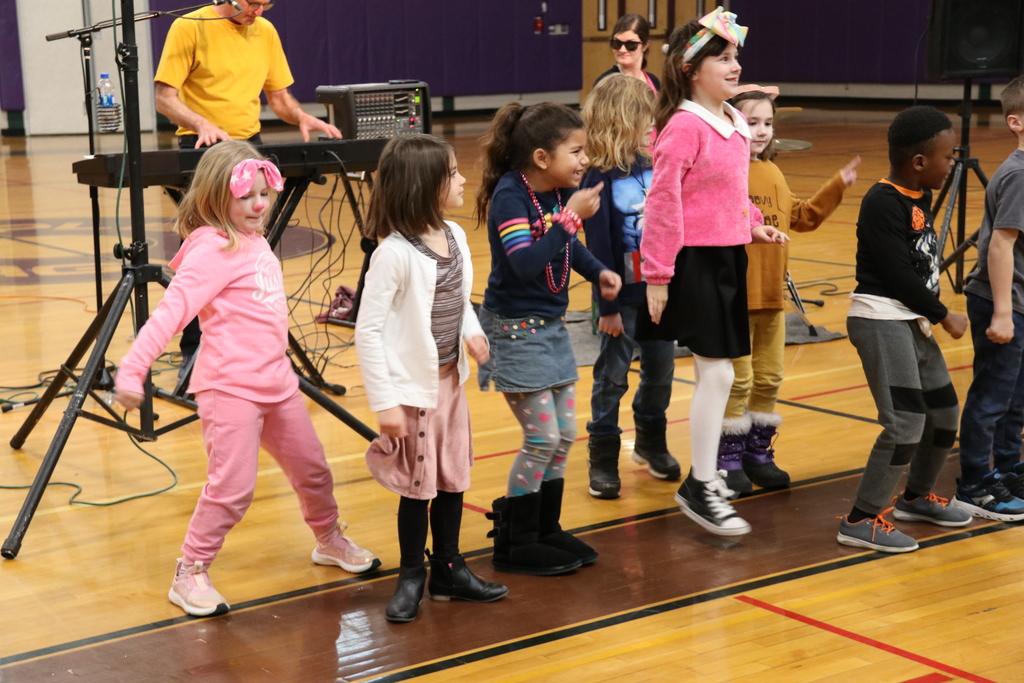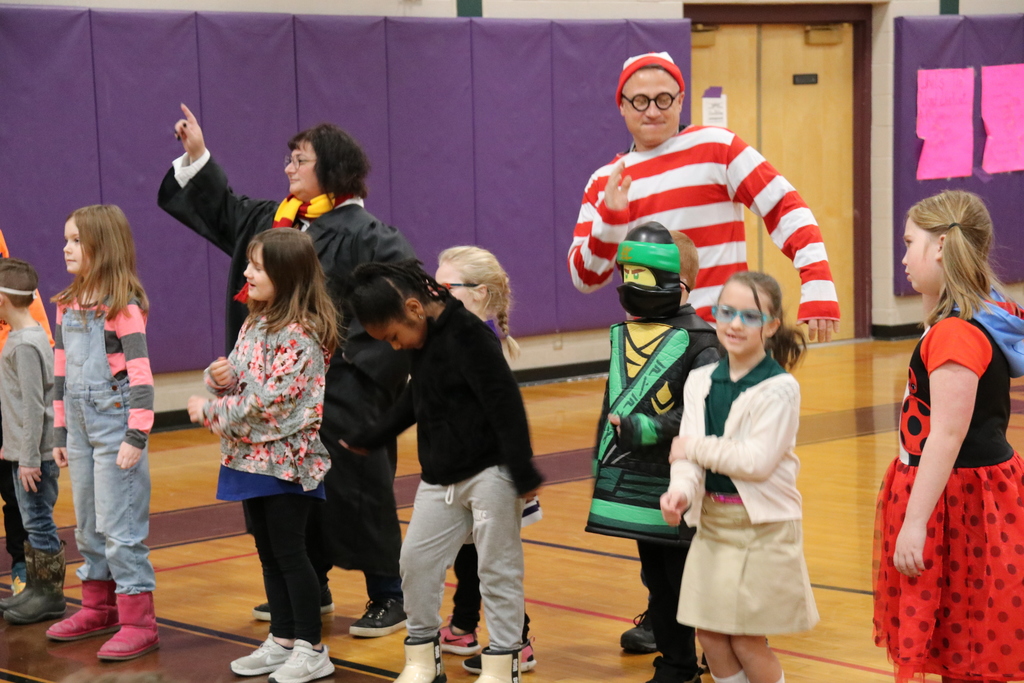 The elementary school paid tribute to the Dr. Seuss book My Many Colored Days by wearing different colors today. Pre-K was in orange, kindergarten in red, 1st in yellow, 2nd in green, 3rd in blue, 4th in purple and 5th in black.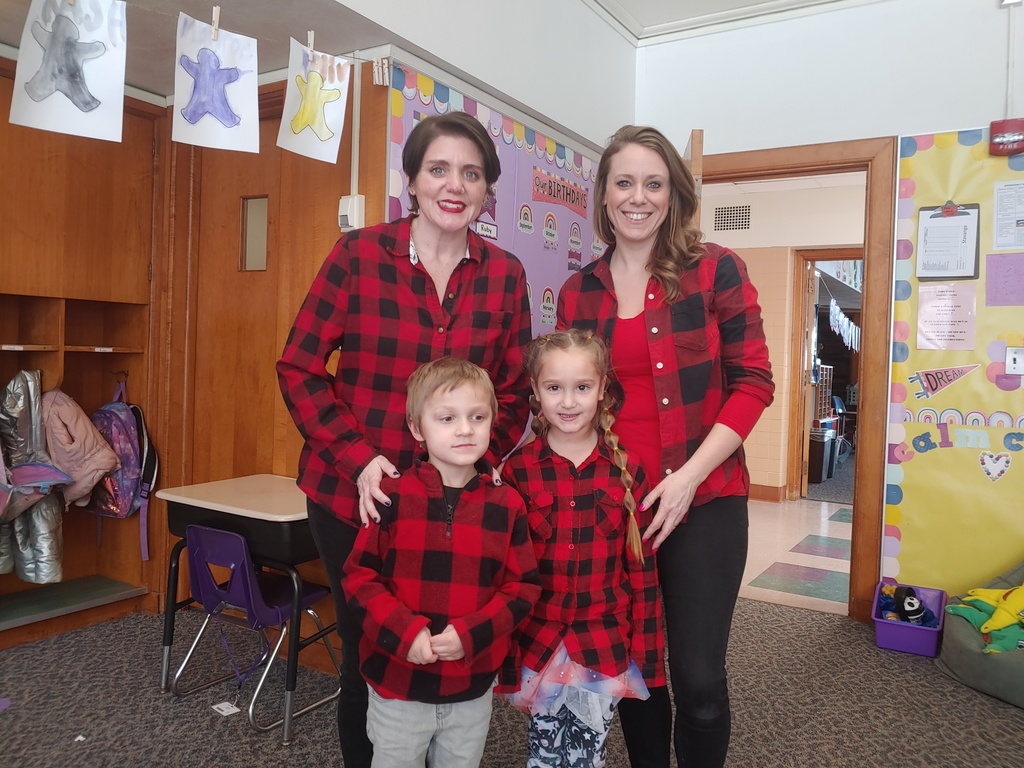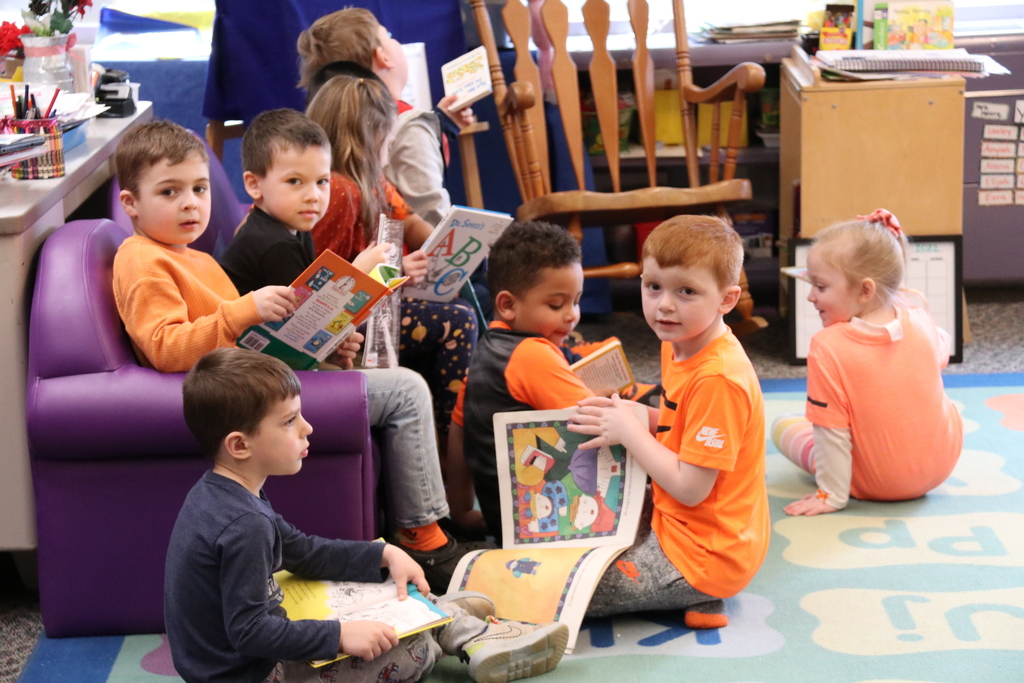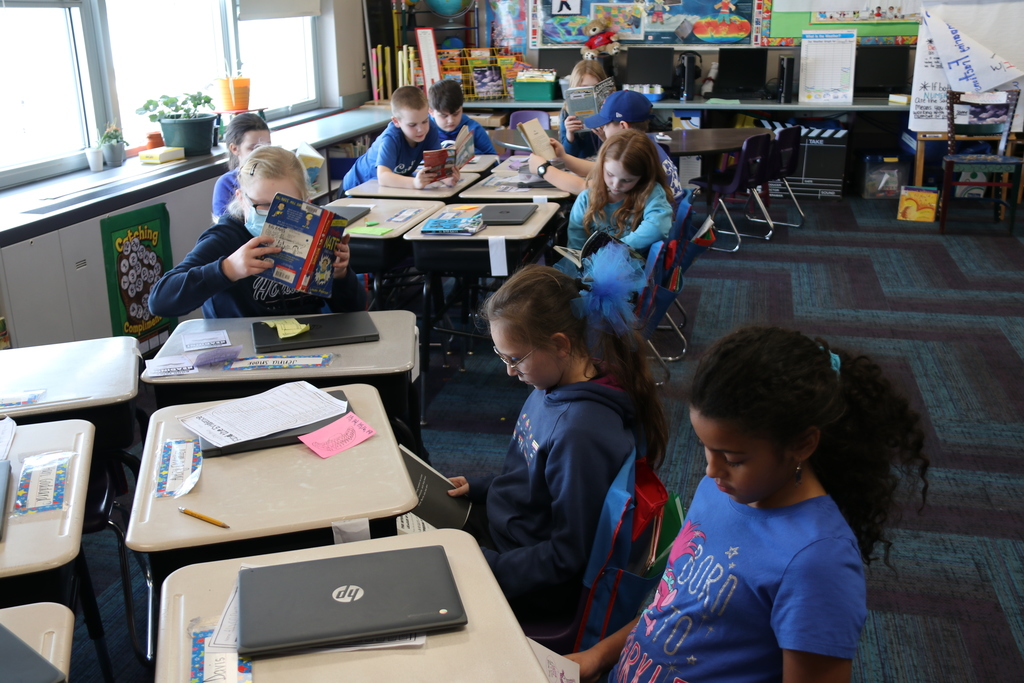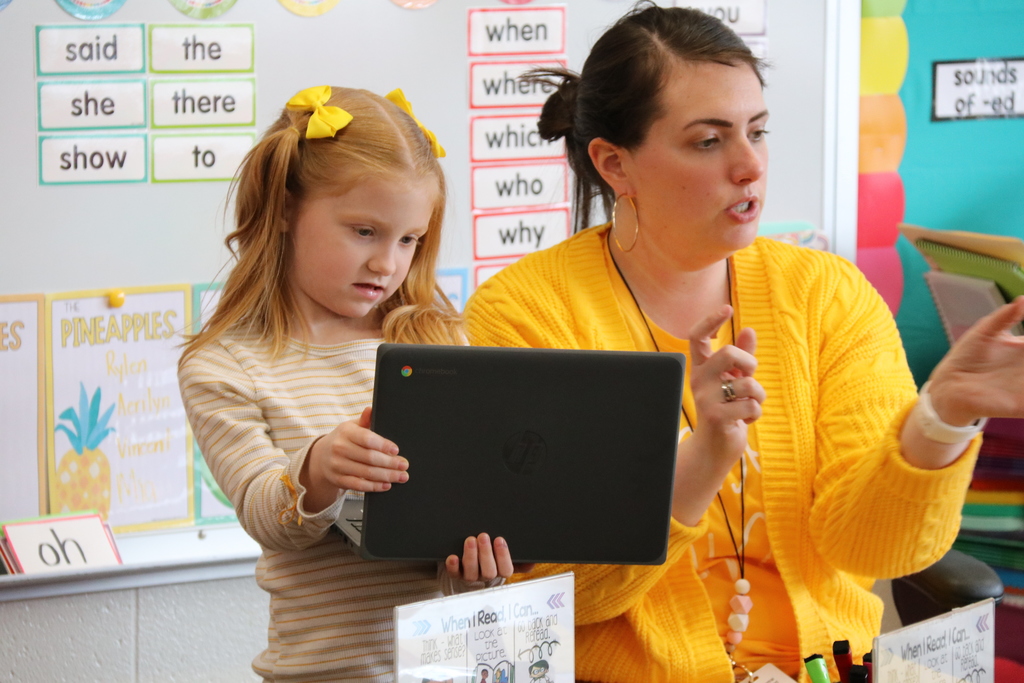 We had all sorts of headwear in the elementary school today as we kicked off Read Across America Week with Hats Off to Reading Day!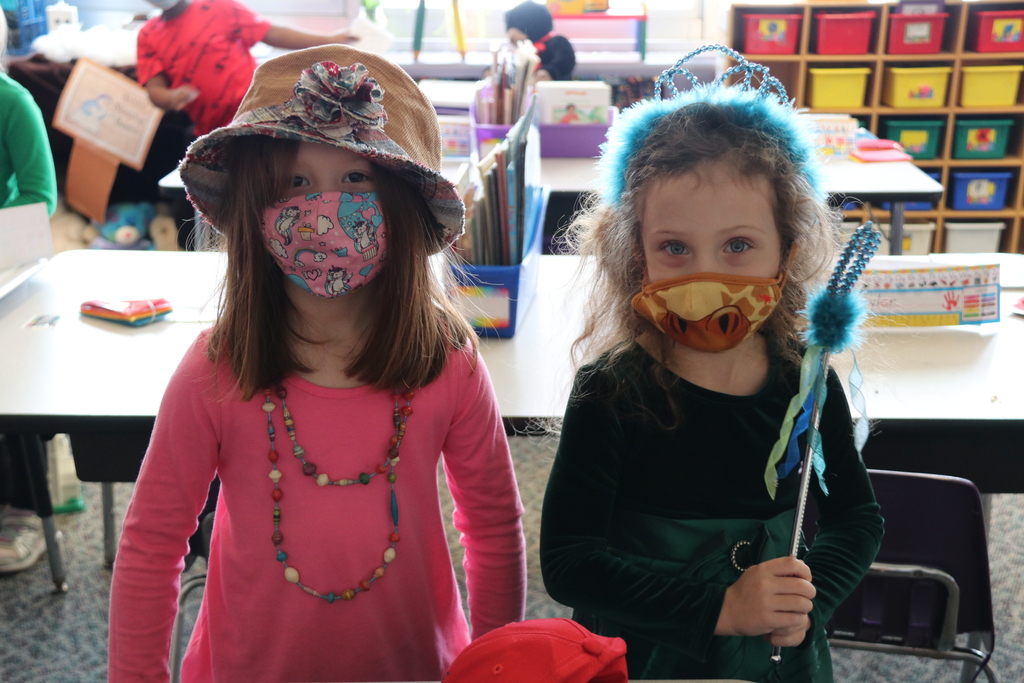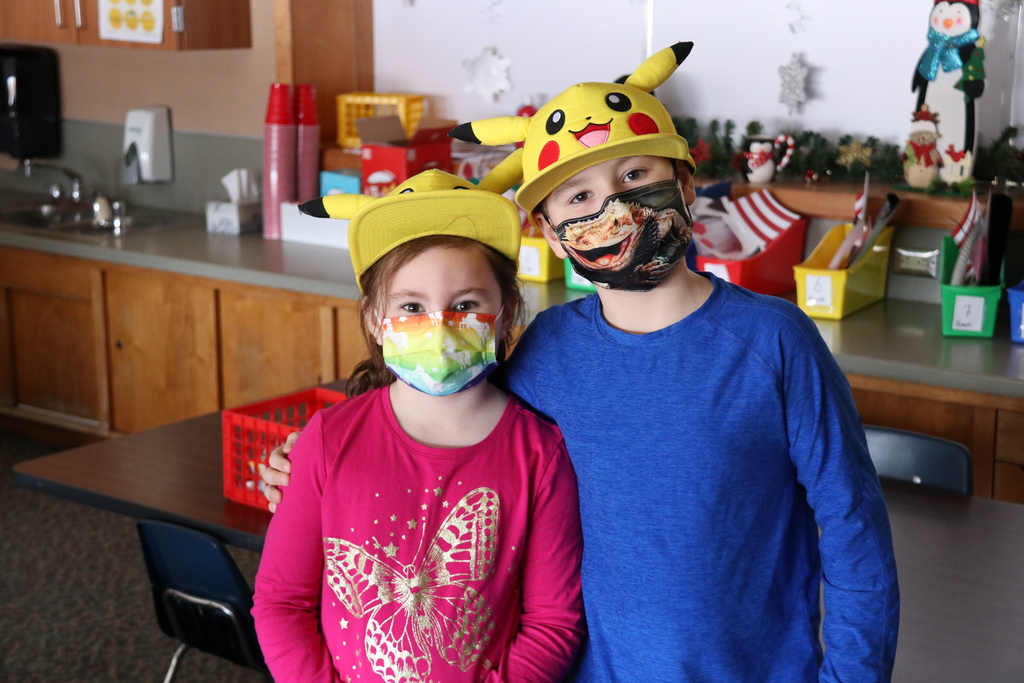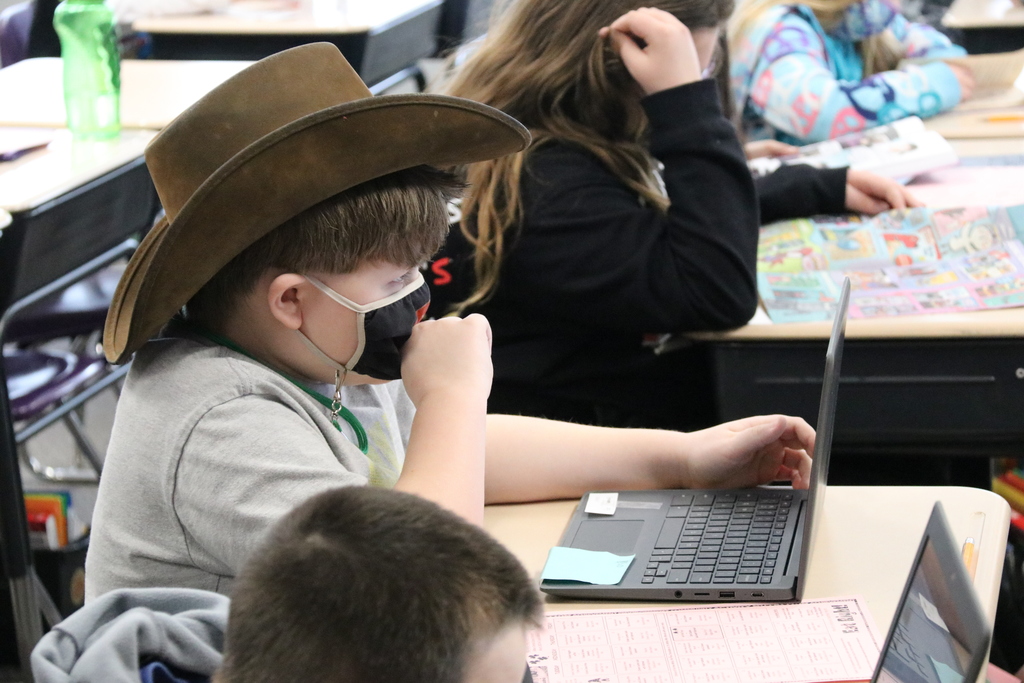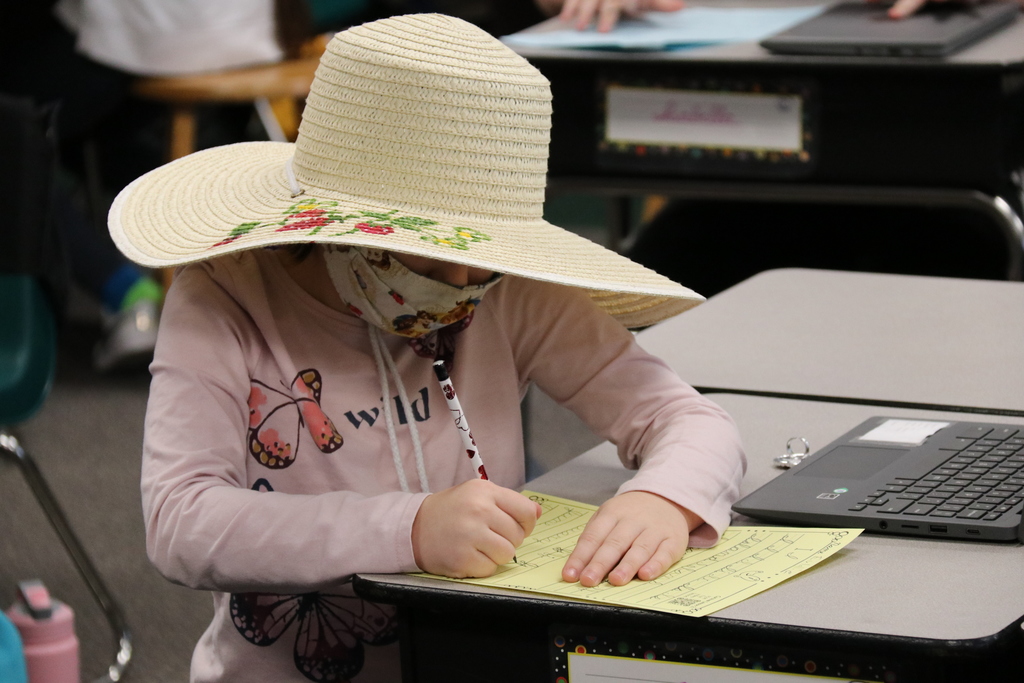 Our youngest (or should we say oldest?) students had so much fun celebrating the 100th day of school!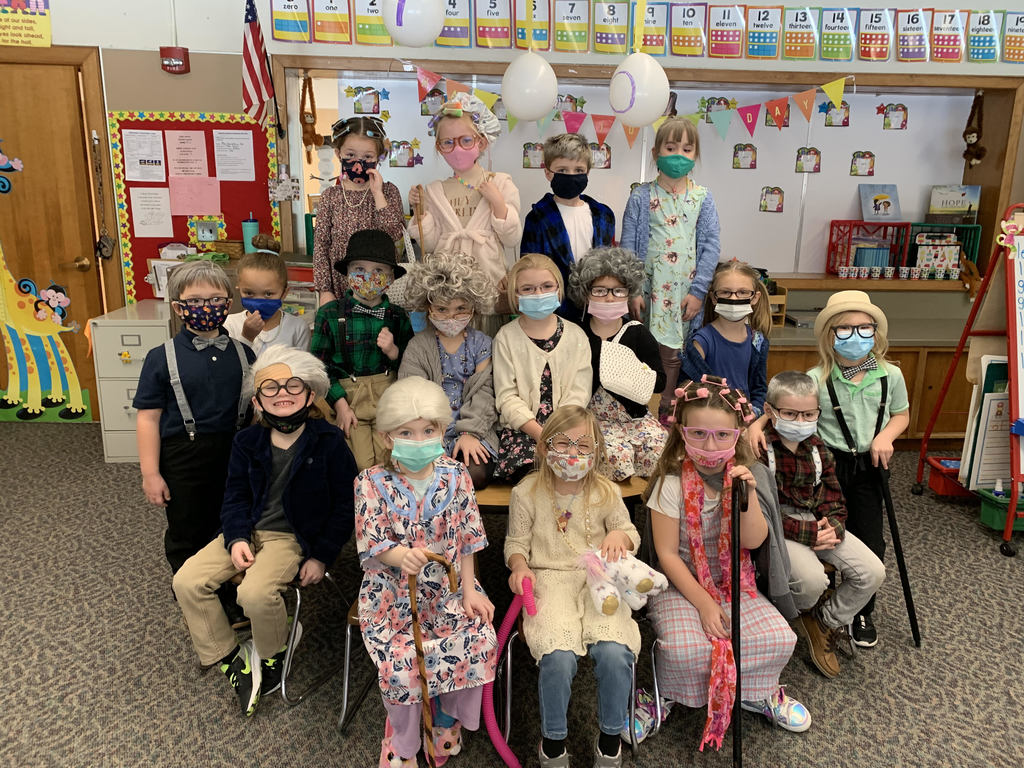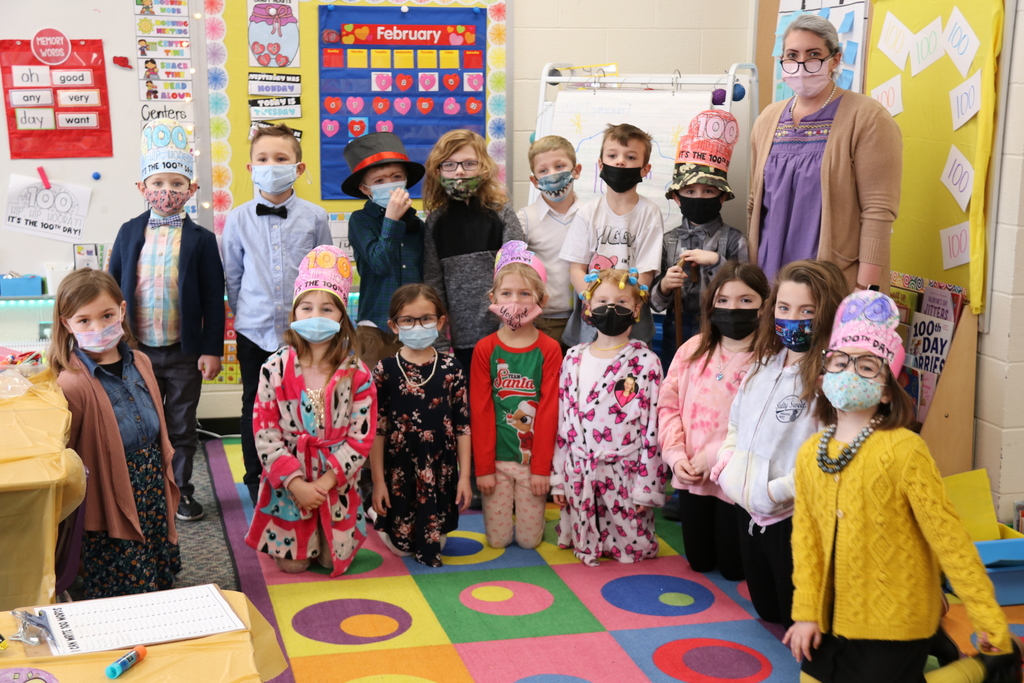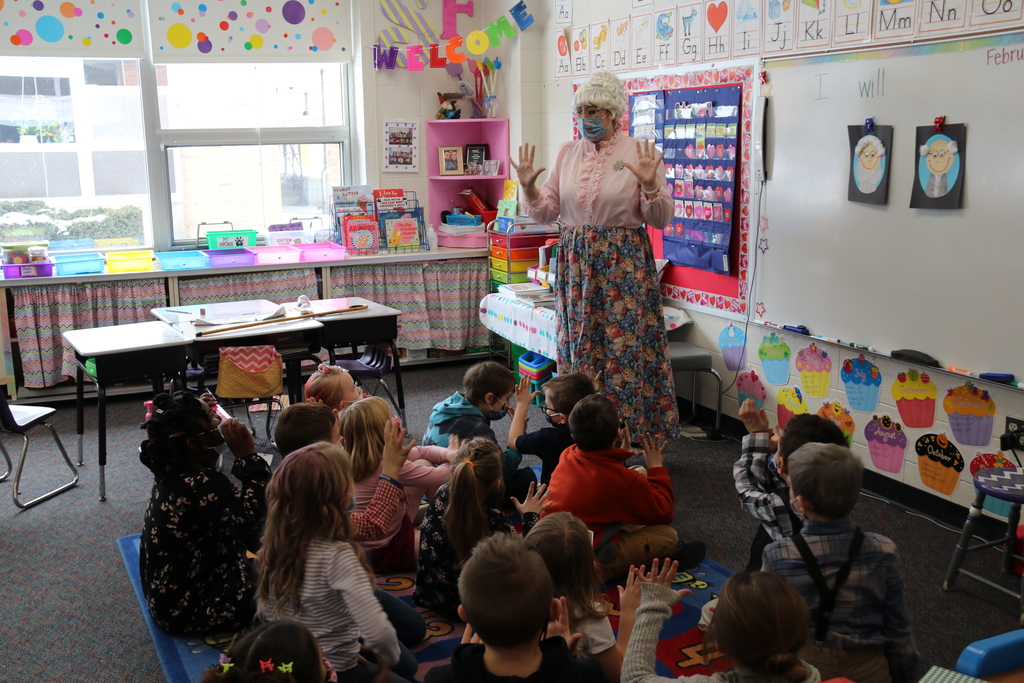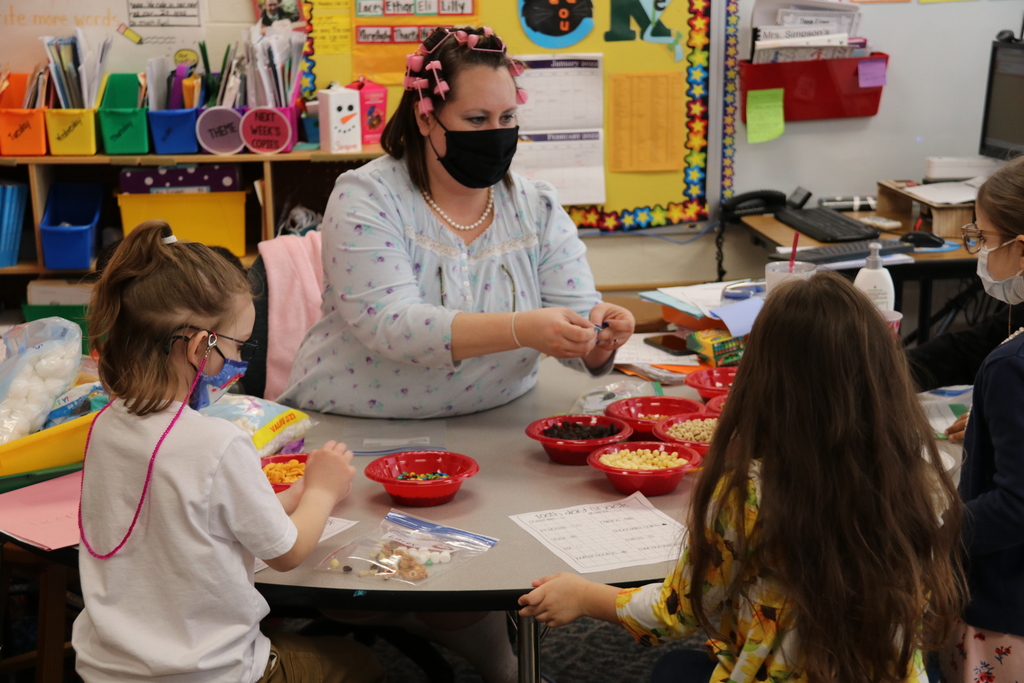 The elementary school celebrated 2-2-22 day with tutus, ties and tie-dye. We saw a lot of groundhogs around the school today, too!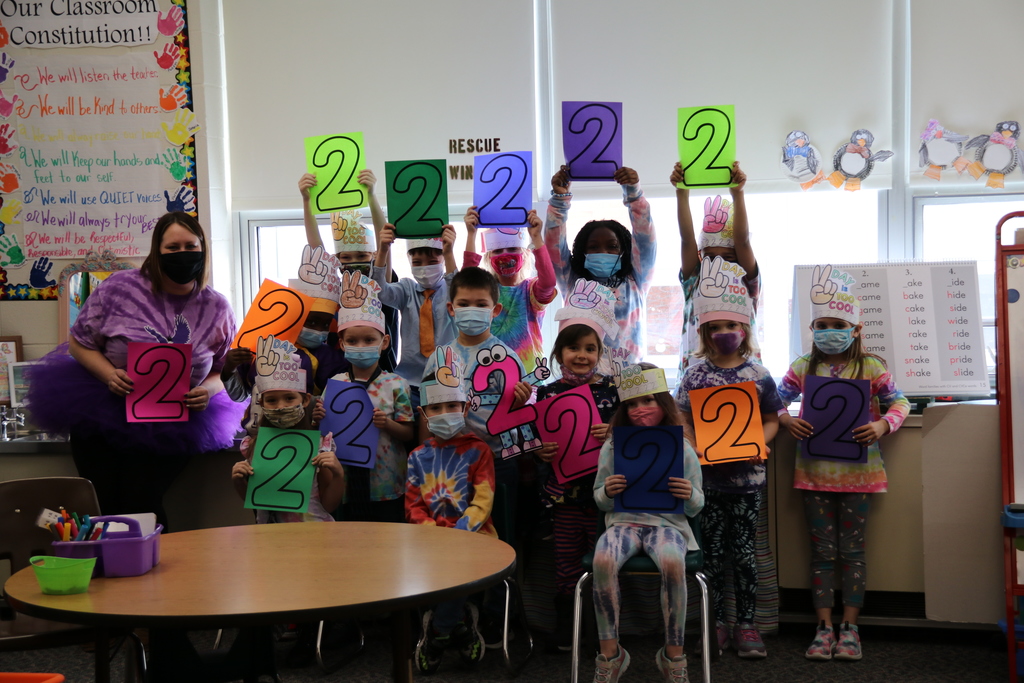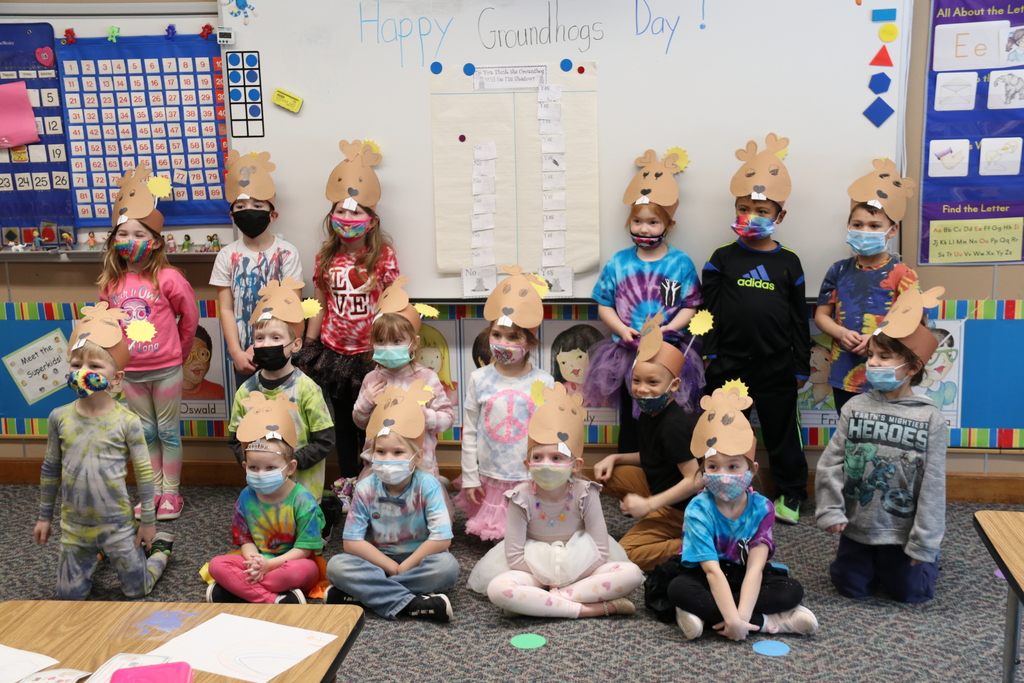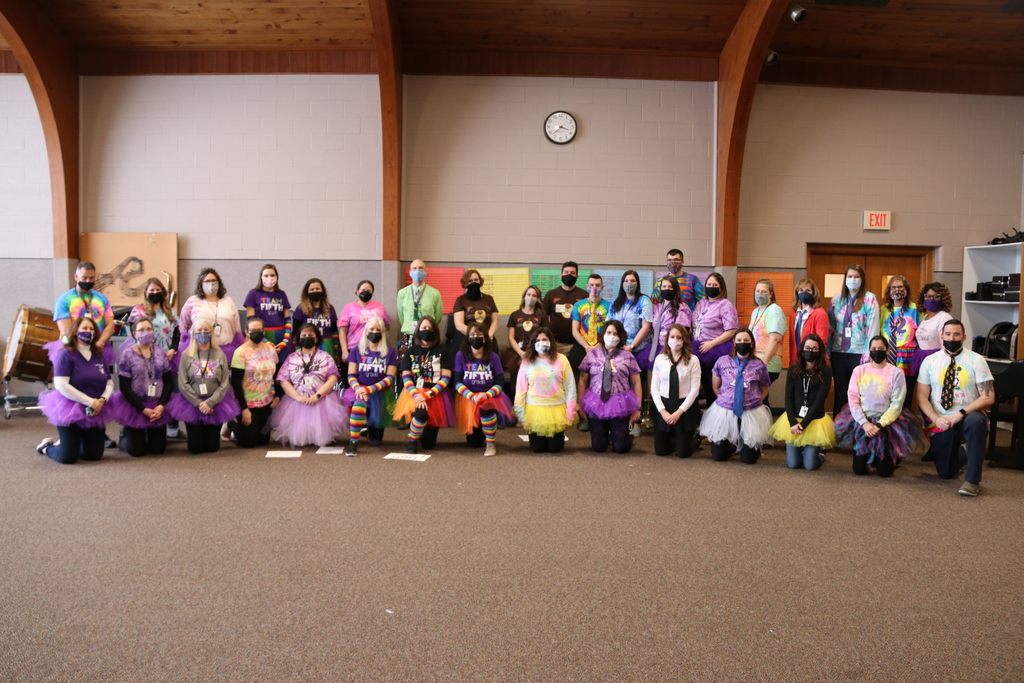 Second grade was treated to a magic show today while also learning about healthy options. Thank you, Rob and Carol, for coming out to teach and entertain us!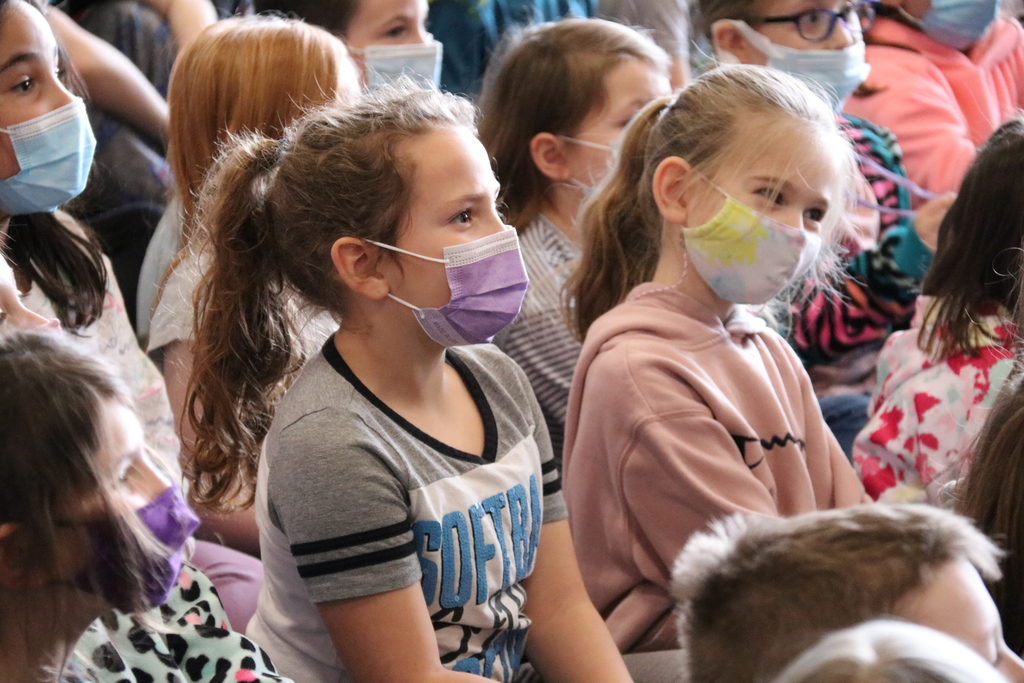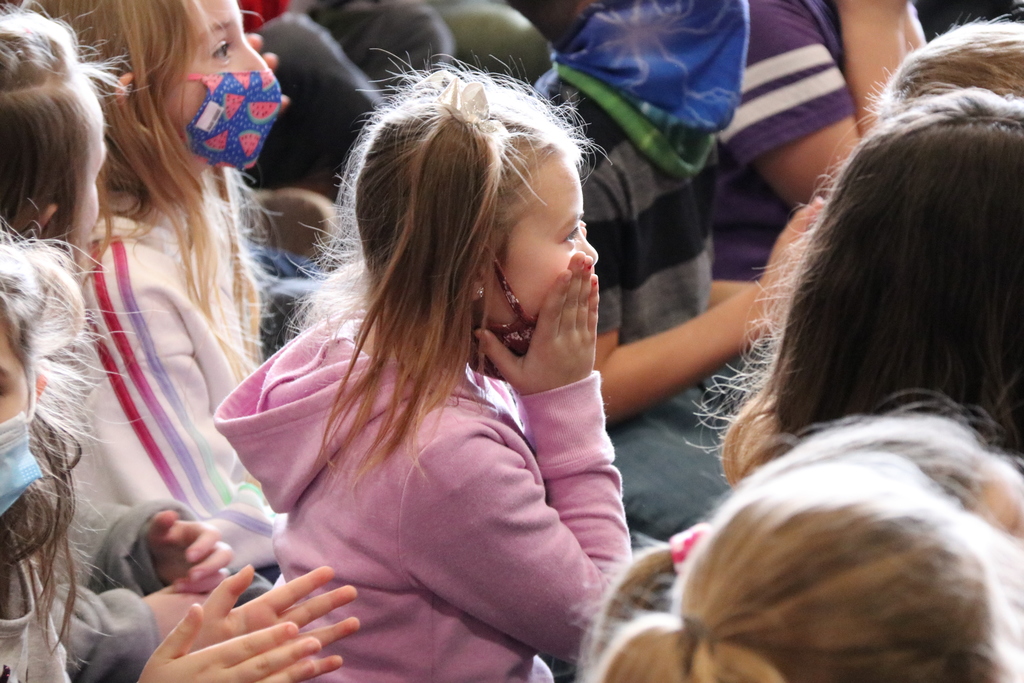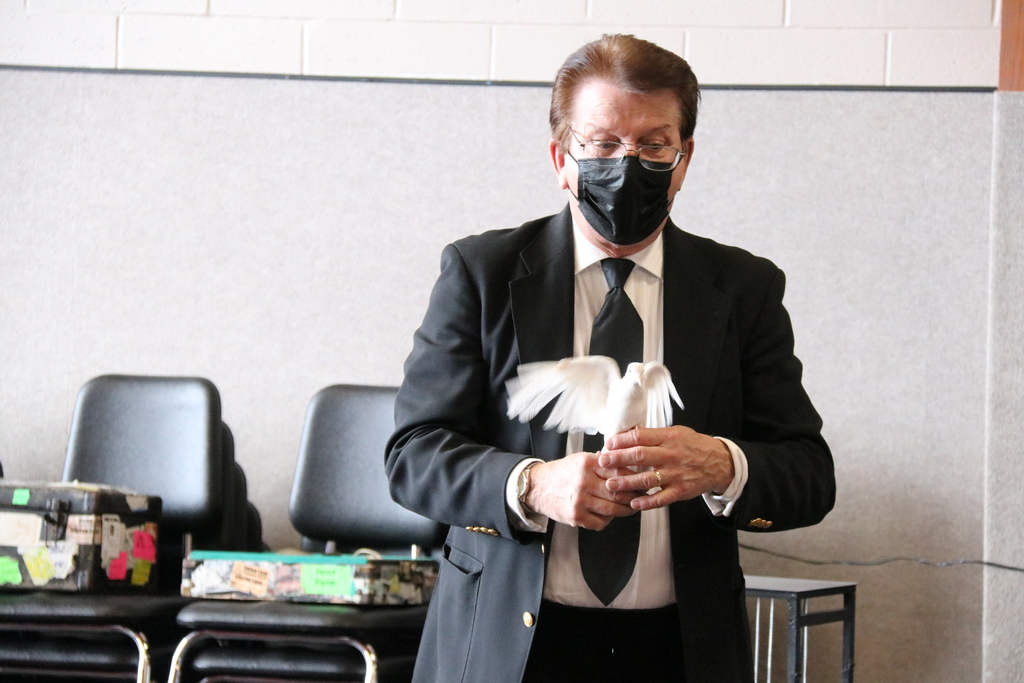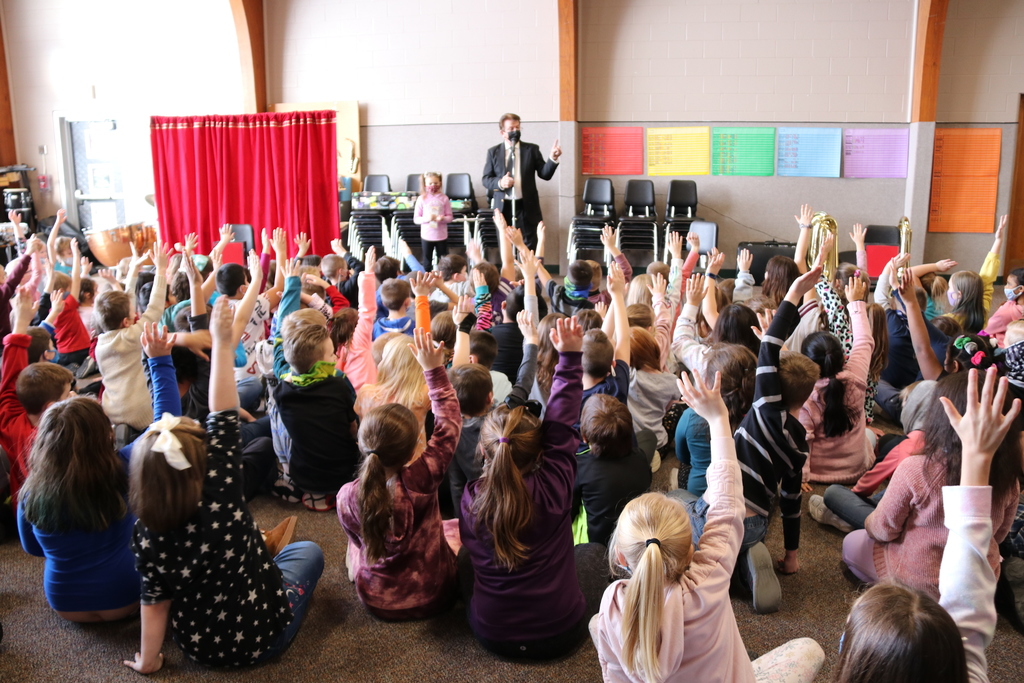 It's Flashlight Friday in Mrs. McNair's room! What a cool way to spend some time reading.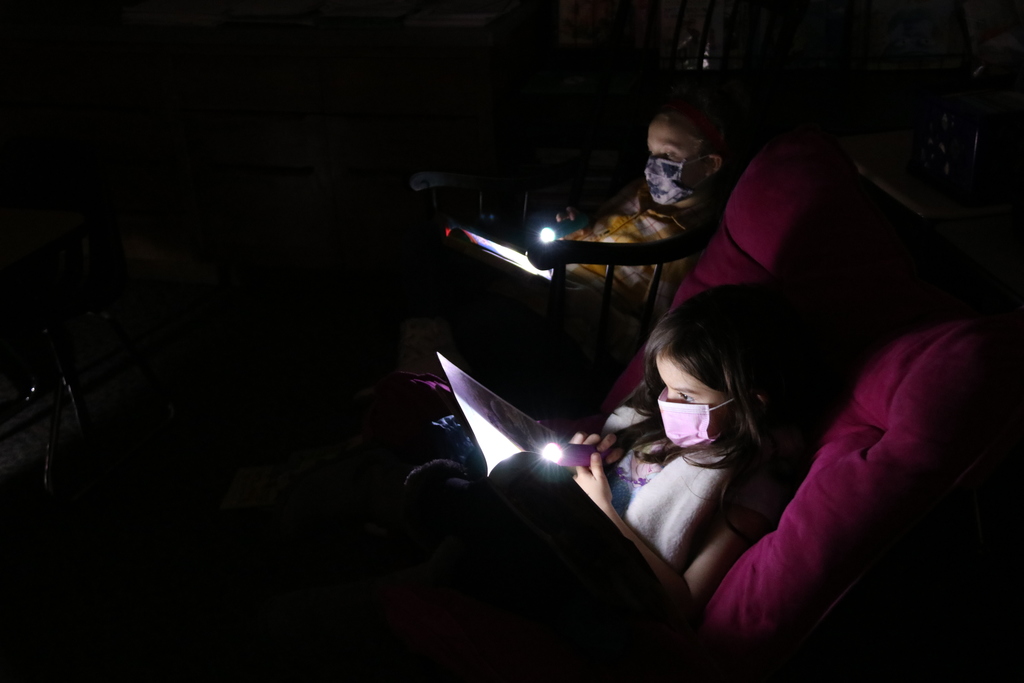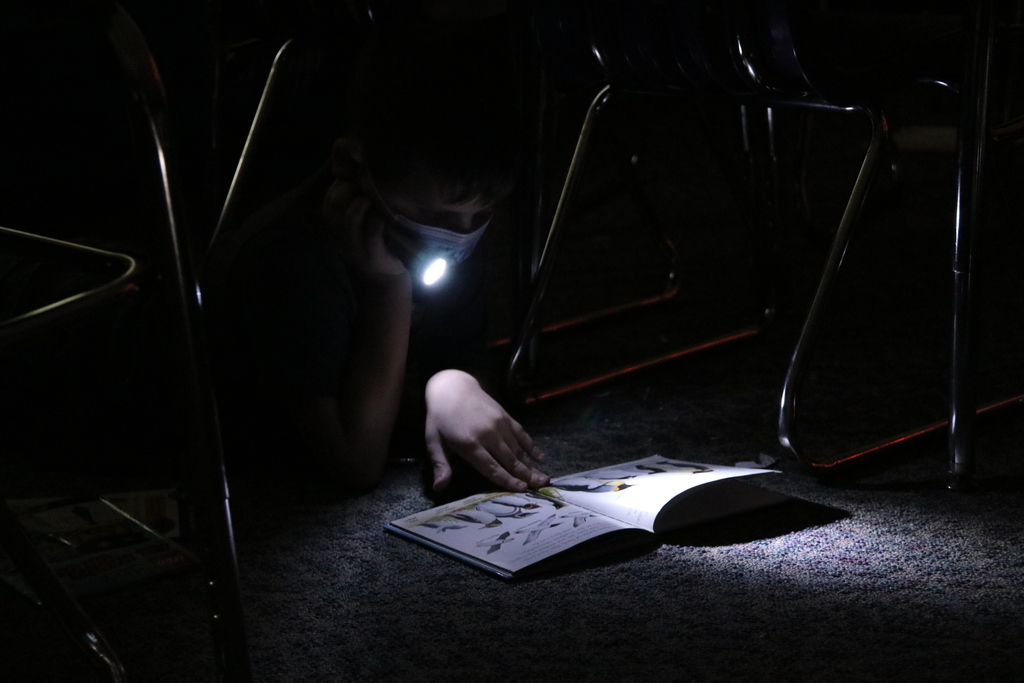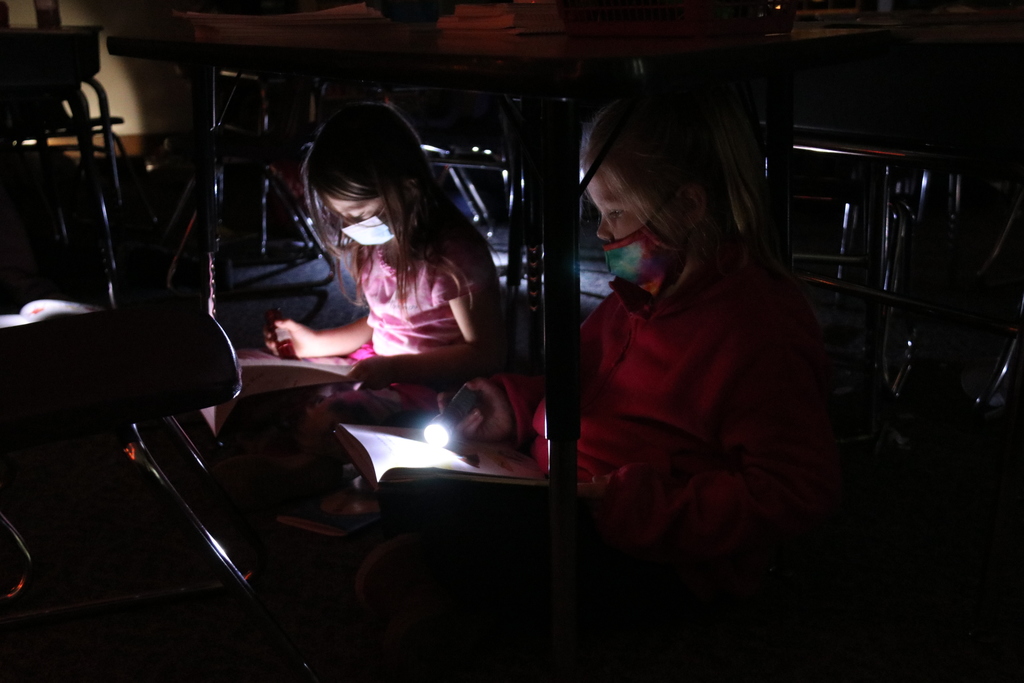 Congrats to these students on reaching a new point level in Accelerated Reader! 50 points: Esmae Capurso (not pictured), Katalena Dole, Stacy Ledesma Cruz 25 points: Avery Cleveland, Sophia Kent, Marshall Standish, Brinn Rush, Blaze Worrell