About Albion Central School District
The Albion Central School District has an Elementary School, that houses Pre-K through 5th grade classrooms, a Middle School for students in grades 6th - 8th, and a High School for grades 9th - 12th.
Achievement, Character, and Success for Life...ACS
A Community School of Excellence, A Model for All!
Share the Work, Celebrate the Success

Learn Today, Lead Tomorrow

Value Everyone, Everyday, Everywhere

ACS – Community Built on Character

Committed to Continuous Improvement
These mission, vision and value statements hang in each classroom as a guide and motivator for both students and teachers.
During the summer of 2003, a group of ACS stakeholders met to define our district's mission, vision, and value statements. The group consisted of support staff, administrators, board of education members, teachers and parents. The group renewed their fundamental purpose which is to work collectively to impact student learning. The foundation of their work is in the words of these mission, vision, and value statements. Staff in each building develop specific, strategic goals to help focus the district towards continued academic success.
The following general directions drive the work of district staff; ensure equal access to improve student learning; improve communication with all members of the ACS community; foster and develop the growth of the whole child; establish and maintain a safe and secure environment; and enhance the professional development of all members of the learning community.
The hallmark of a quality organization is a desire to continually improve. All practices, policies and procedures will be examined and assessed on the basis of their impact on student learning. Unfortunately, there are no quick fixes or recipes, just plain hard work which takes time. Results will not be seen overnight but with support and diligence, the district will build on its past and create a very bright future for ACS students.
Albion was centralized as a district in 1876. Click the link below to learn more about our history.
Mr. Mickey Edwards
medwards@albionk12.org
585-589-2055
District Office
324 East Ave.
Albion, NY 14411
P: 585-589-2056
F: 585-589-2059
Ronald L. Sodoma Elementary School
Grades Pre-K - 5
324 East Ave.
Albion, NY 14411
P: 585-589-2030
F: 585-589-2059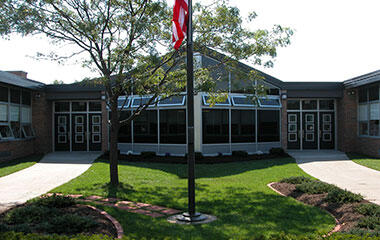 Carl I. Bergerson Middle School
Grades 6-8
254 East Ave.
Albion, NY 14411
P: 585-589-2020
F: 585-589-2029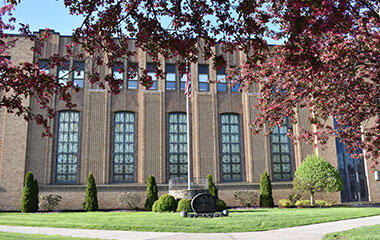 Charles D'Amico High School
Grades 9-12
302 East Ave.
Albion, NY 14411
P: 585-589-2040
F: 585-589-2049