From the Desk of the Superintendent :
Dear Purple Eagle Families,
I hope this message finds you well! As we embark on another school year together, I wanted to take a moment to emphasize the critical importance of school attendance for our children's education.
Attendance may seem like a routine of our children's lives, but its significance cannot be overstated. Here are a few reasons why school attendance matters:
Academic Achievement: Attending school consistently allows our children to actively engage in the learning process. They have the opportunity to grasp new concepts, participate in discussions, and complete assignments on time. Consistent attendance is directly linked to improved academic performance.

Social and Emotional Development: School is not just about academics; it is also a place where our children build important social skills and emotional resilience. Regular attendance helps them establish friendships, develop interpersonal relationships, and learn to navigate diverse social settings.

Preparation for the Future: Education is the foundation upon which our children's future opportunities are built. Missing school can result in gaps in knowledge and skills, which can have long-term consequences. Good attendance sets the stage for a successful academic journey and opens the doors to higher education and career opportunities.

Accountability and Responsibility: Encouraging our children to attend school regularly instills values such as responsibility and accountability which will serve them well post-graduation. It teaches them the importance of honoring commitments and meeting obligations.

Support from Teachers and Peers: Teachers and classmates play a pivotal role in our children's education. Consistent attendance allows them to form strong bonds with teachers and receive the support they need to excel academically and emotionally.
We understand that there may be legitimate reasons for occasional absences due to illness or family emergencies; however, it is crucial that we prioritize our students' regular attendance whenever possible. If your child is facing challenges that are affecting their attendance, please reach out to the school for support and solutions.
Let us work together as a community to ensure that our children have every opportunity to succeed . By valuing and prioritizing school attendance, we are investing in their future and helping them become well-rounded, capable individuals.
Thank you for your commitment to your child's education and for your cooperation in promoting regular school attendance.
Warm Regards,
Mickey Edwards, Superintendent of Schools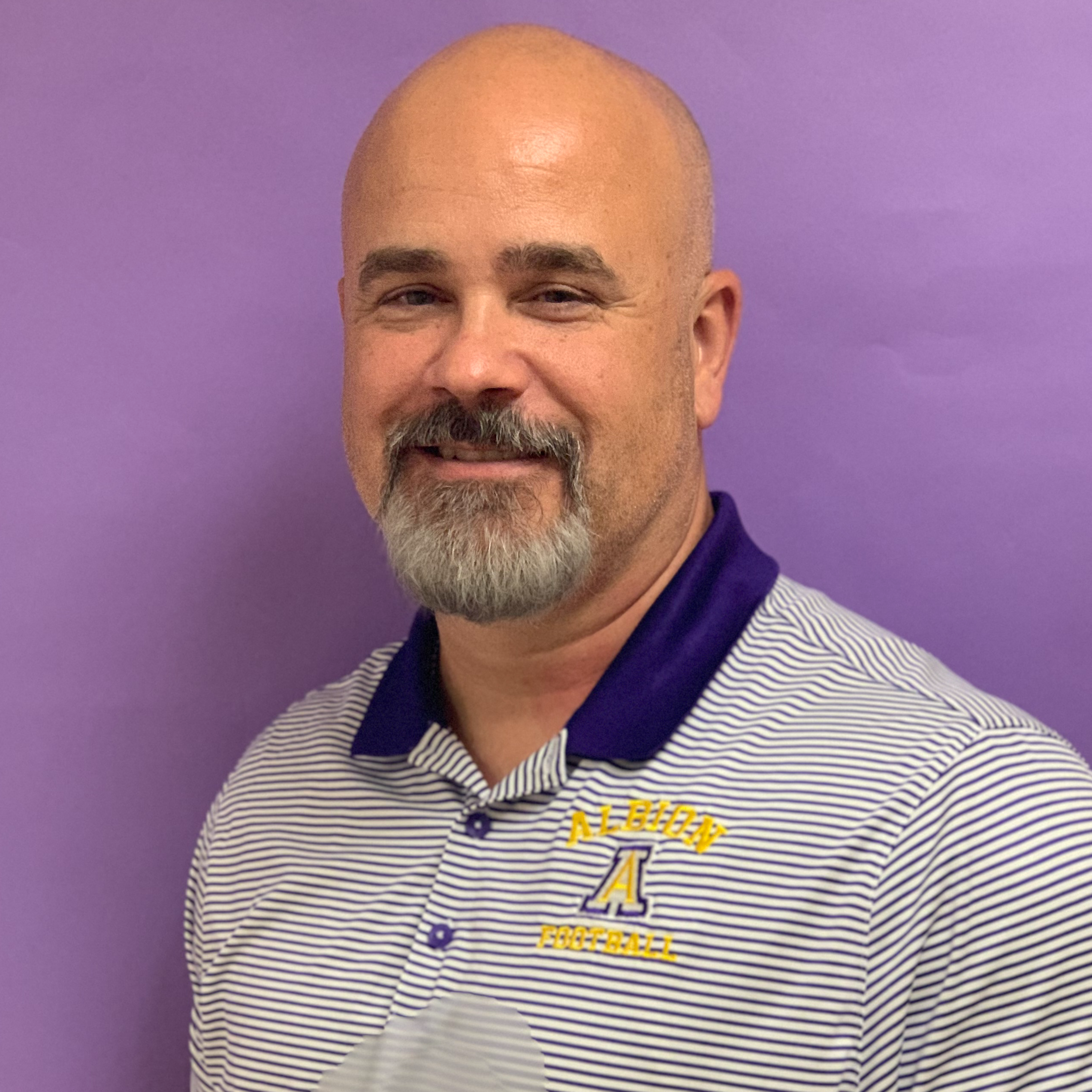 Mickey Edwards
Superintendent of Schools
(585) 589-2055
Mr. Mickey Edwards became the 12th Superintendent for Albion Central School District on February 1, 2021.
Edwards, an Albion graduate, was previously the Superintendent of Schools at Byron-Bergen. He began his career in education as an art teacher at Hilton before taking a similar role at Albion. From there, he was named the dean of students in the elementary school, assistant principal in the middle school and principal at the high school.
From 2009-2014 Edwards was the Coordinator of Curriculum and Instruction for Orleans/Niagara BOCES and then was named superintendent of Wyoming Central Schools.
Edwards earned a Bachelor of Science in Art Education from Roberts Wesleyan College and a Master of Arts in Liberal Studies from The College at Brockport. He holds a School District Administrator certificate from The College at Brockport. He is a veteran of the U.S. Marine Corps. Edwards and his wife are long-time residents of Kent and raised three children in the Albion School District.