Thank you to the elementary school PTA for putting on a great family craft night this past Friday. The big man himself even made an appearance!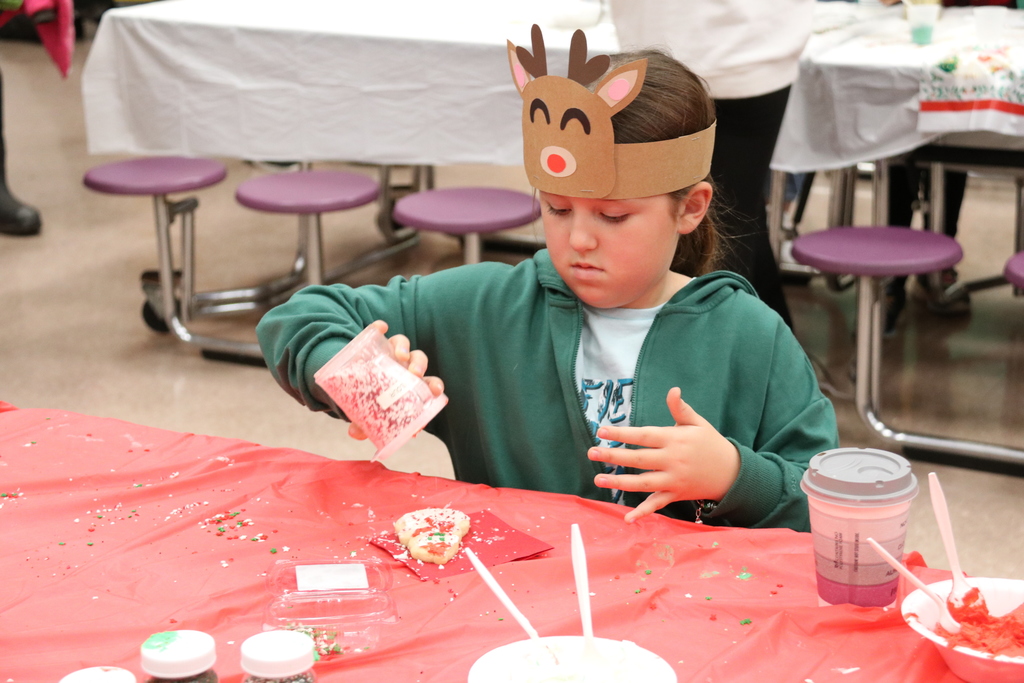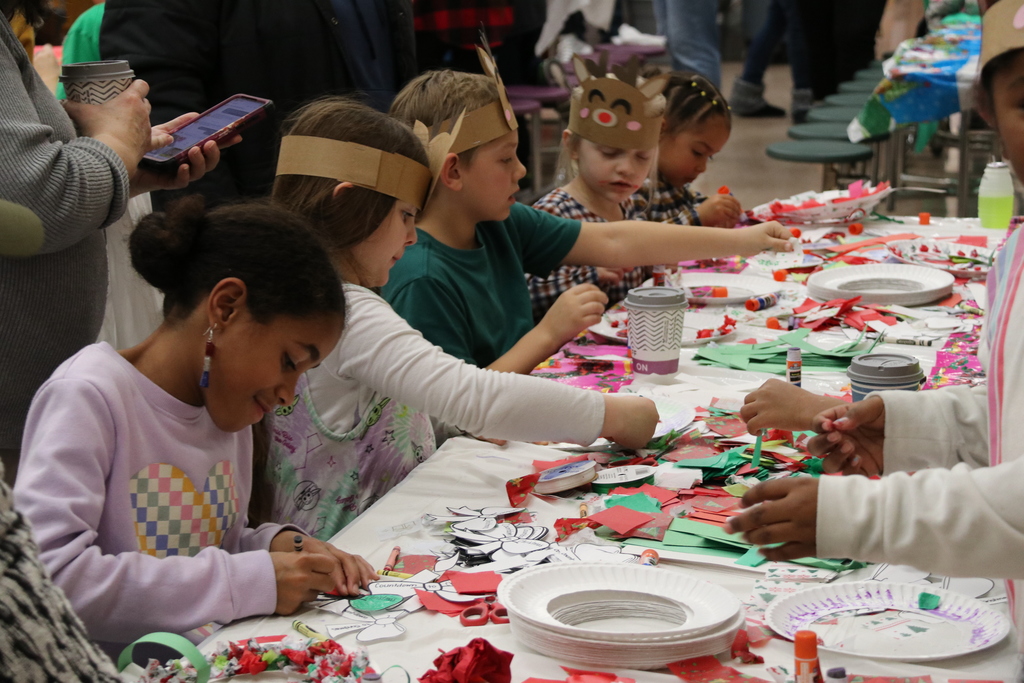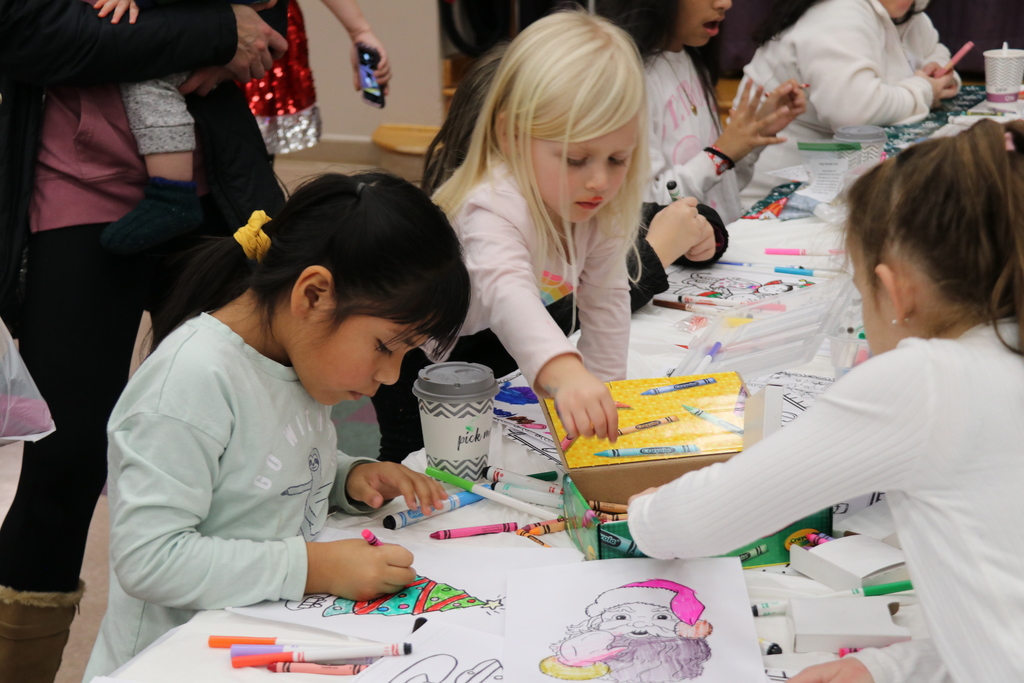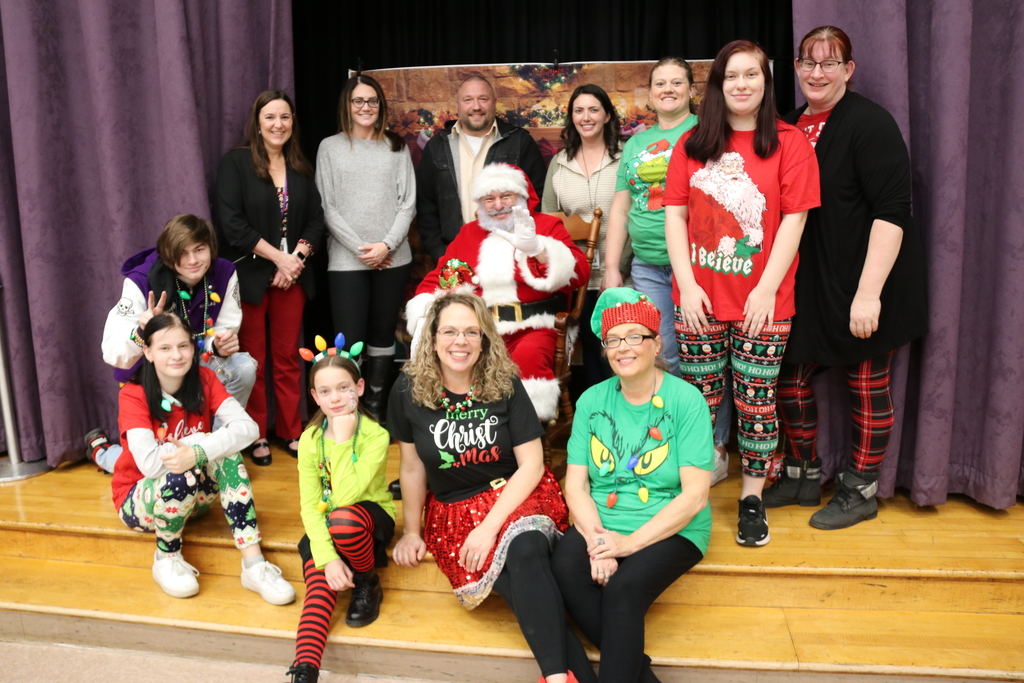 A cold, windy night was the perfect backdrop for the first HS English Department Coffee House this school year. Thank you to all the students, staff and family members that joined to share stories, poetry and great conversation.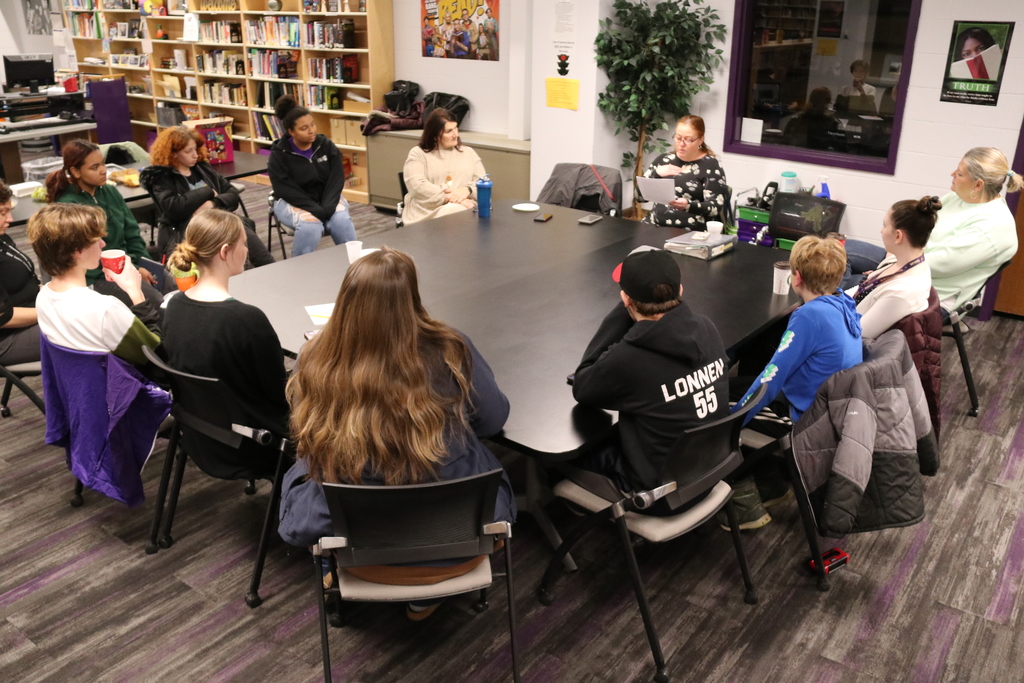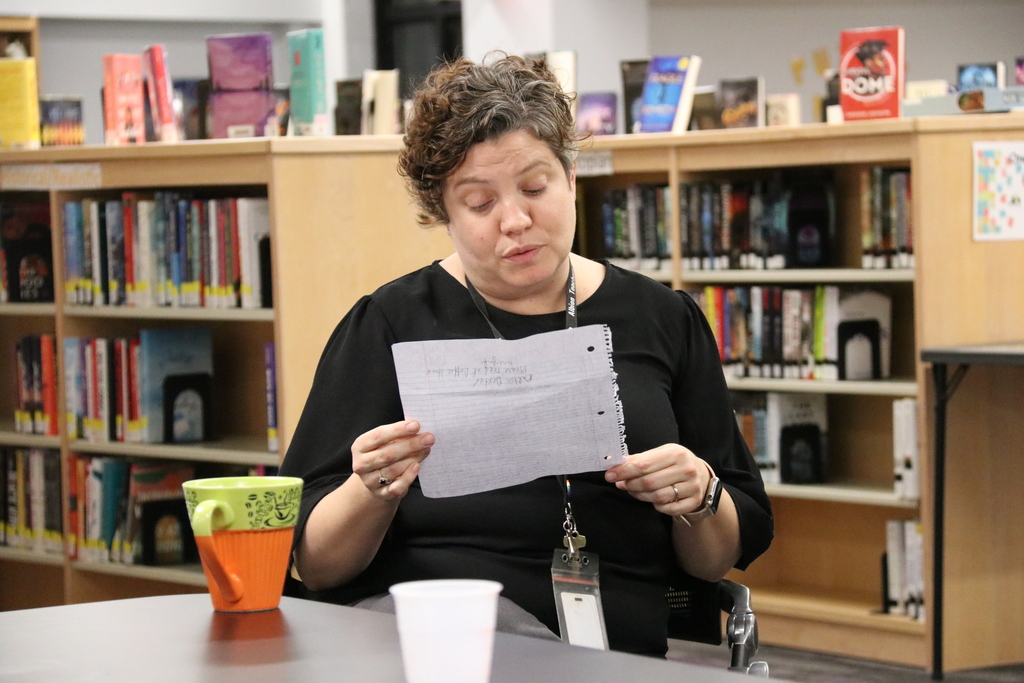 Thank you to Dr. Howard Ward, Albion class of '72 and former associate vice president at RIT, for leading a discussion and activity with our Diversity and Pride Clubs today. Your message is something all Purple Eagles can build off of!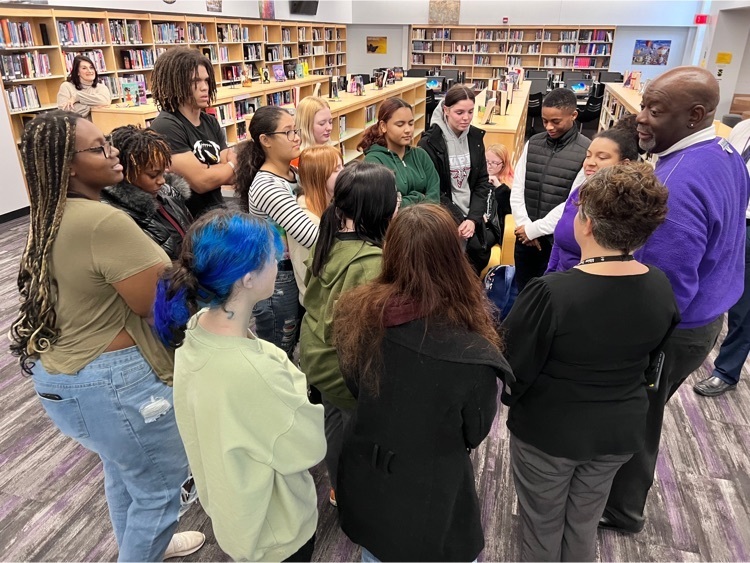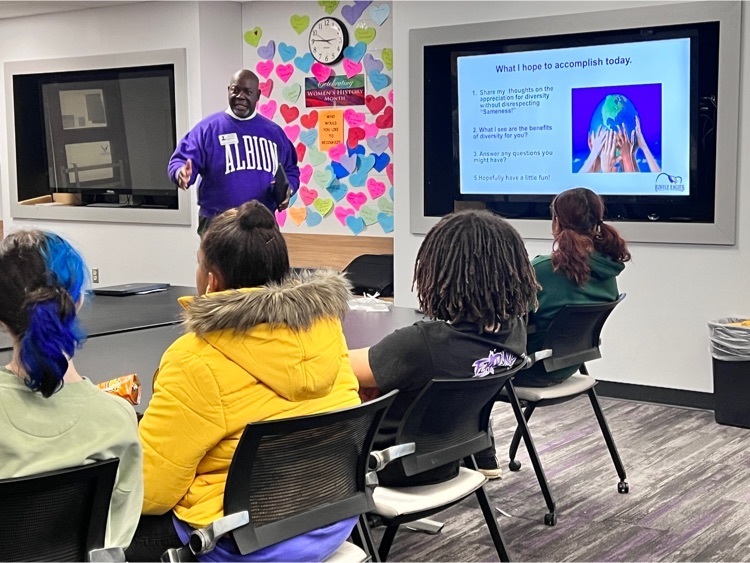 High school band members are kicking off Small Business Saturday downtown on Main Street. Stop down for entertainment and shopping all day long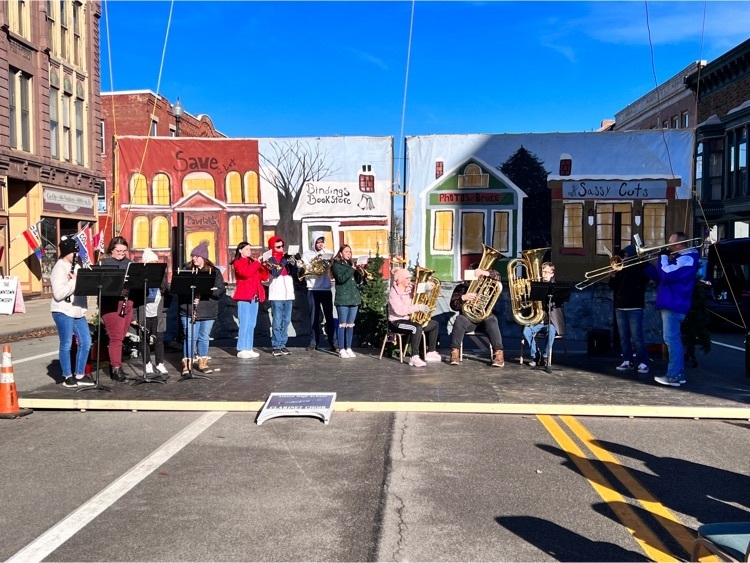 We are thankful for our students, staff, families and community. Have a happy Thanksgiving!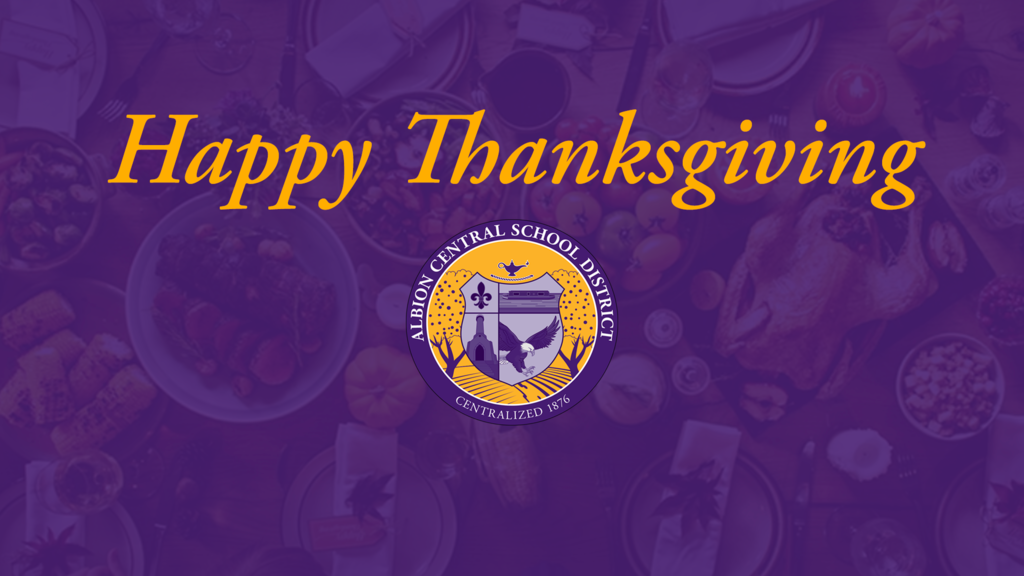 Our hearts and our bellies are full after delicious Thanksgiving meals made by students and staff from all three schools! Thank you for sharing your talents and your friendship.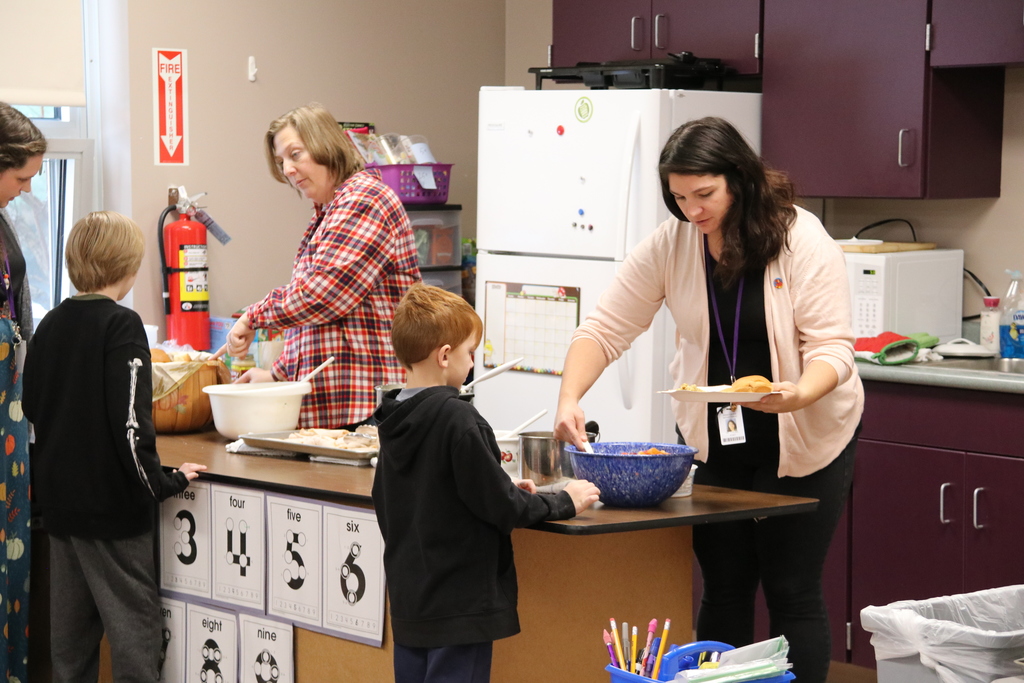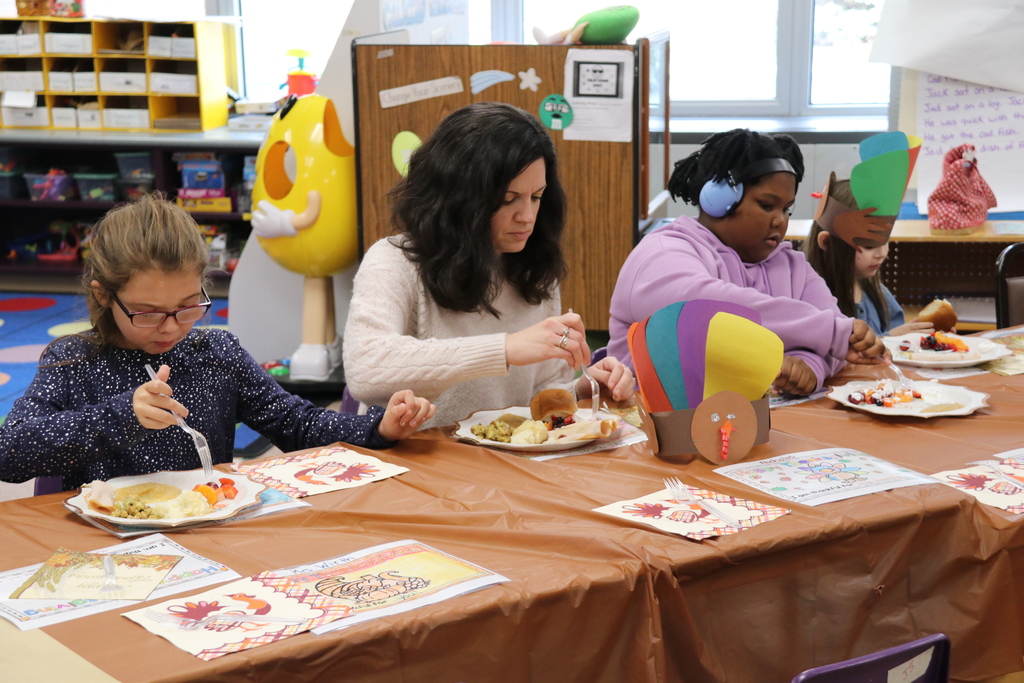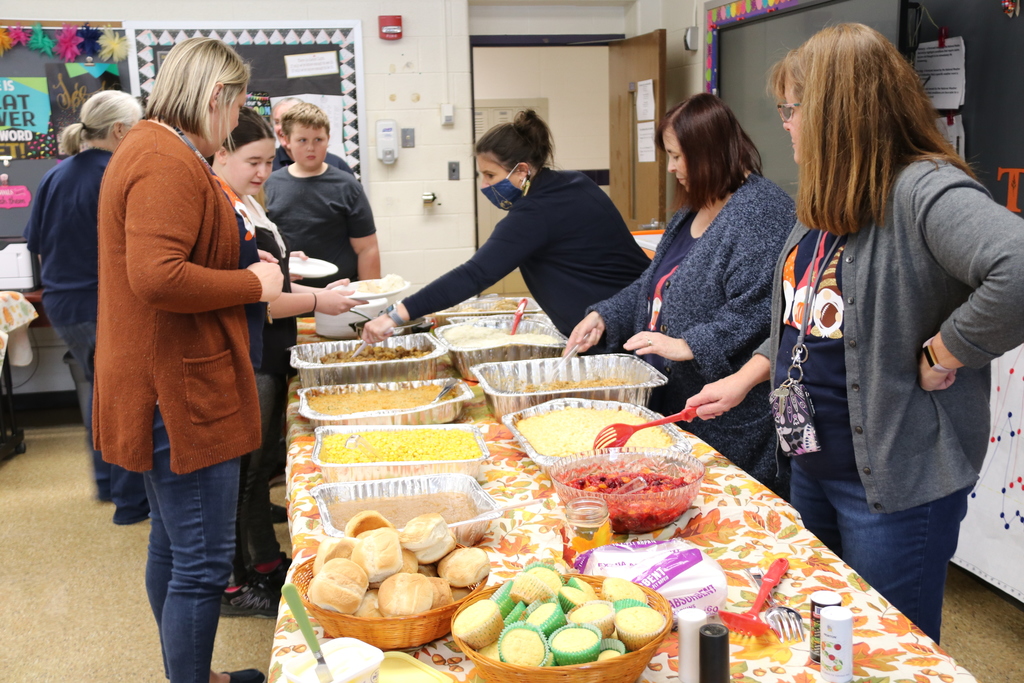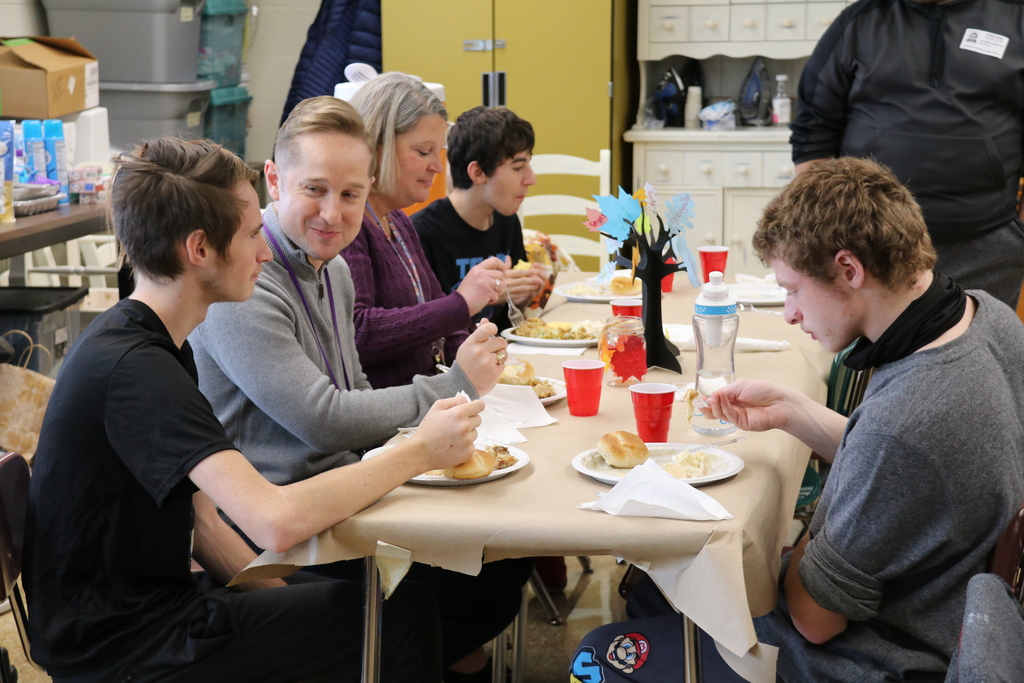 4th grade Native American Day was a big success! Students learned to sculpt clay pots, create beadwork, communicate with symbols and play lacrosse all while learning about the customs and meanings behind the activities.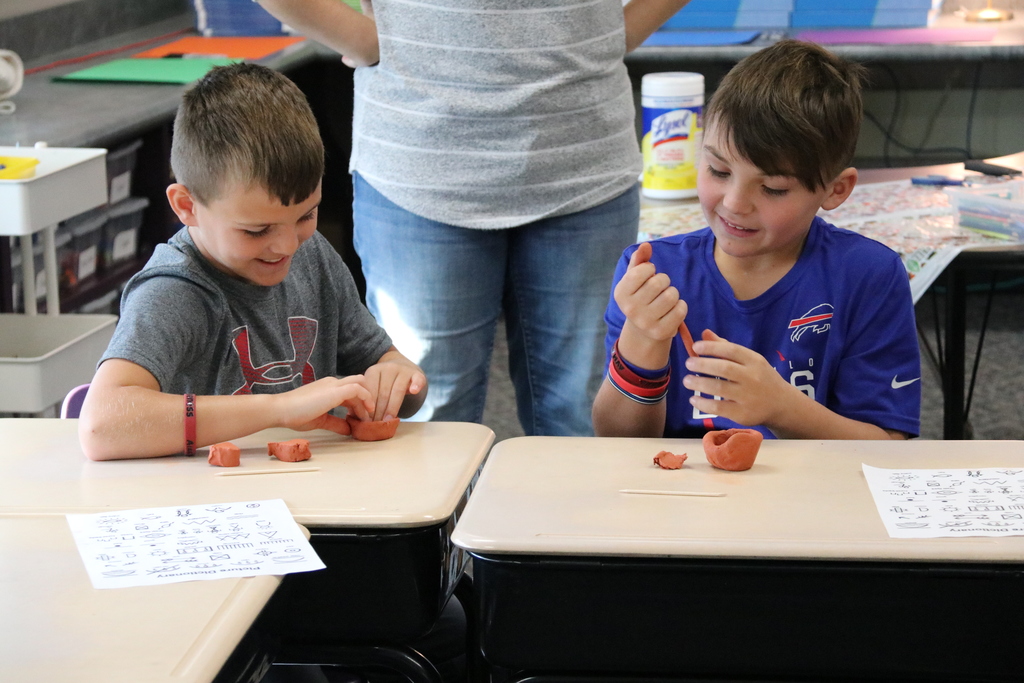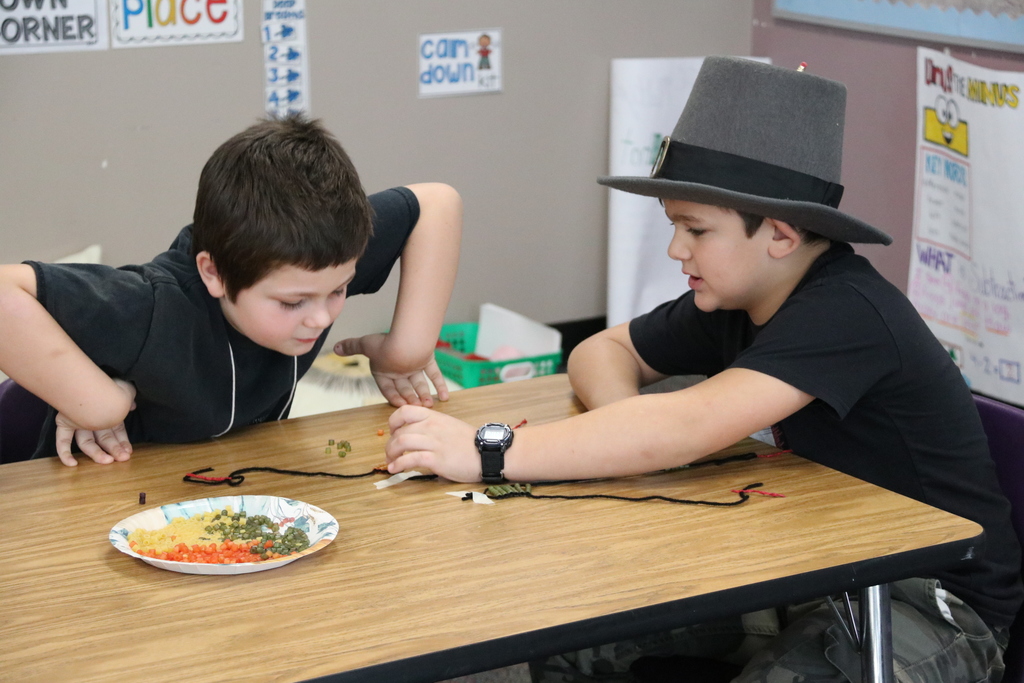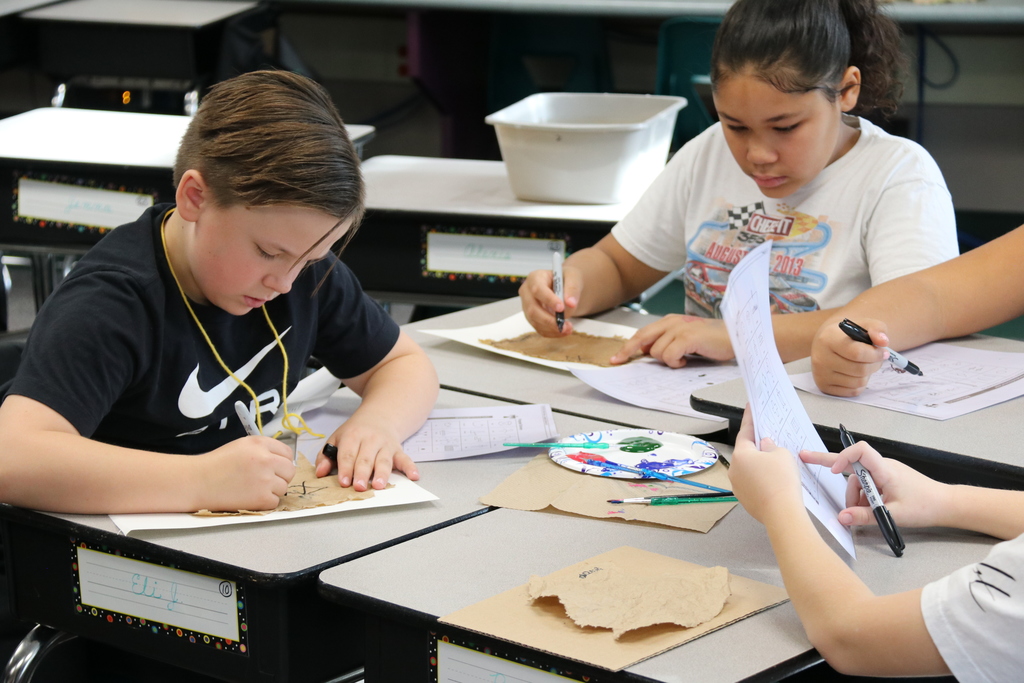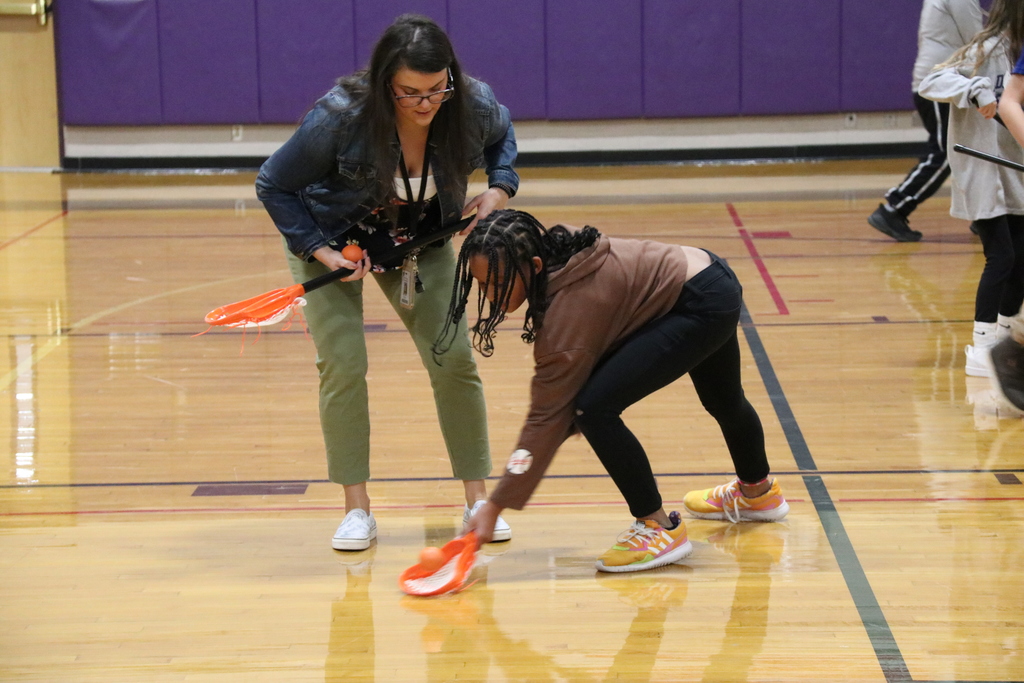 Gobble gobble! Our first graders had the chance to meet some feathered friends to start the week of Thanksgiving.🦃 Thank you to Navarra's Farm for the experience!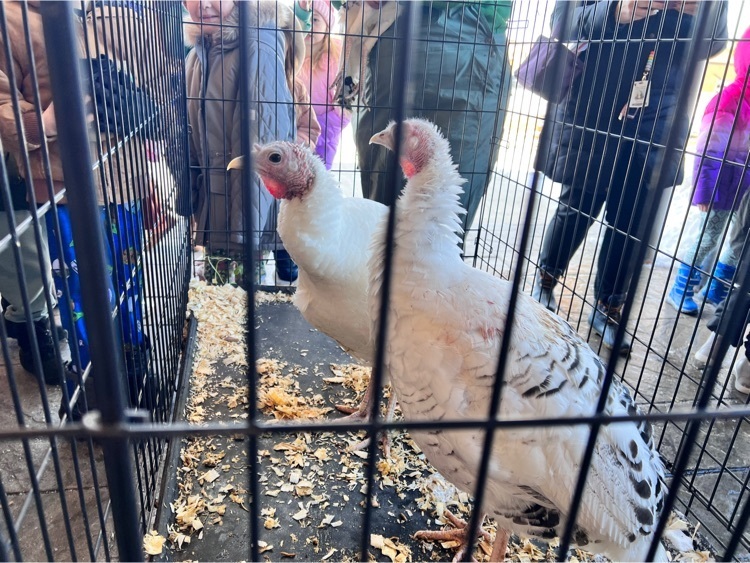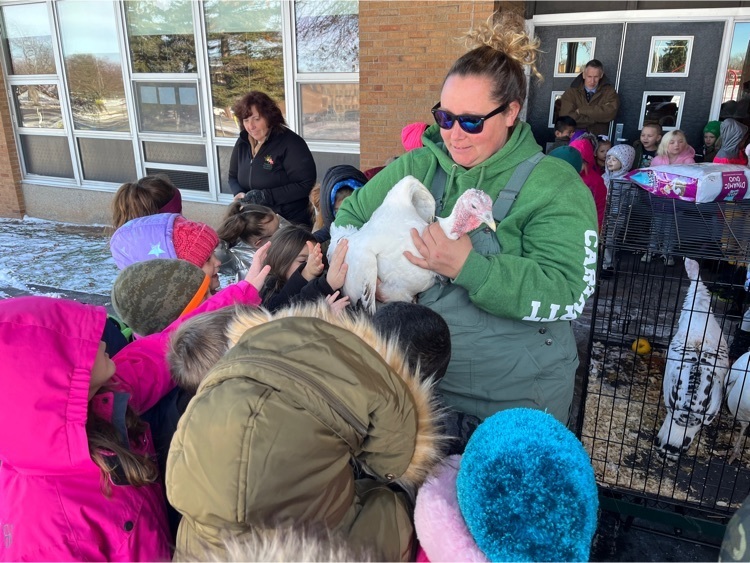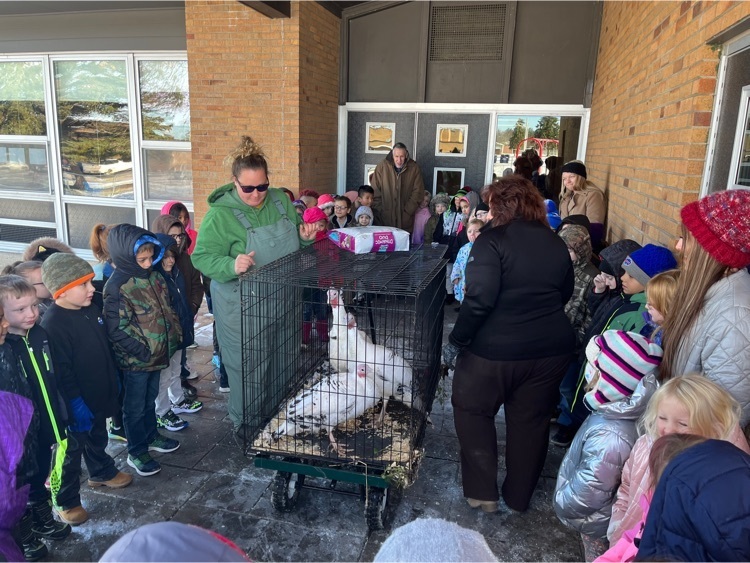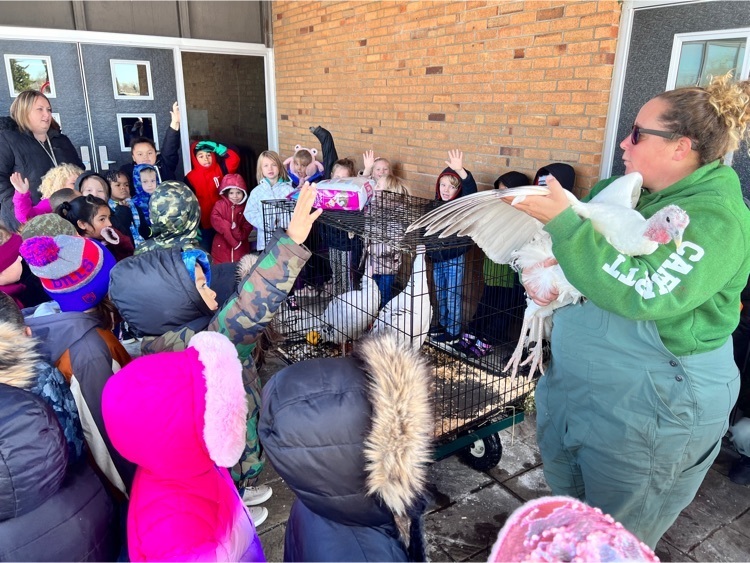 Mrs. Zayac's child development class worked on creating blankets this week that will be included in care packages for children in foster care. It was a great way for students to work on a skill while helping a community need!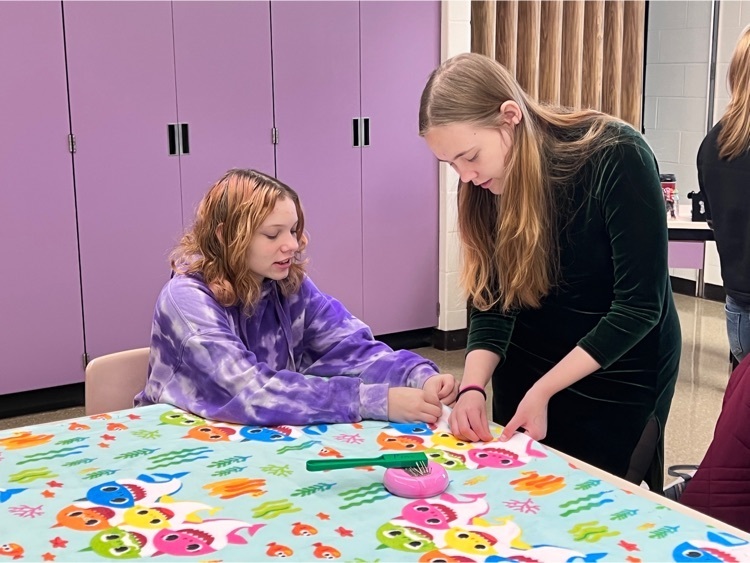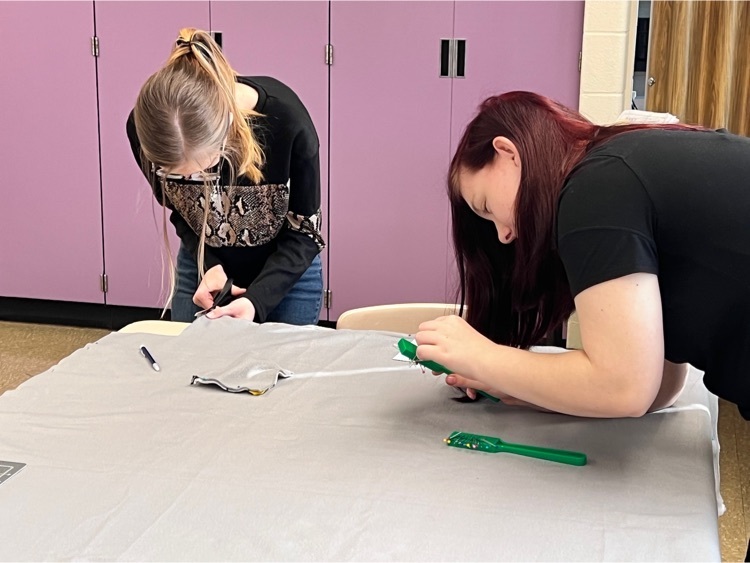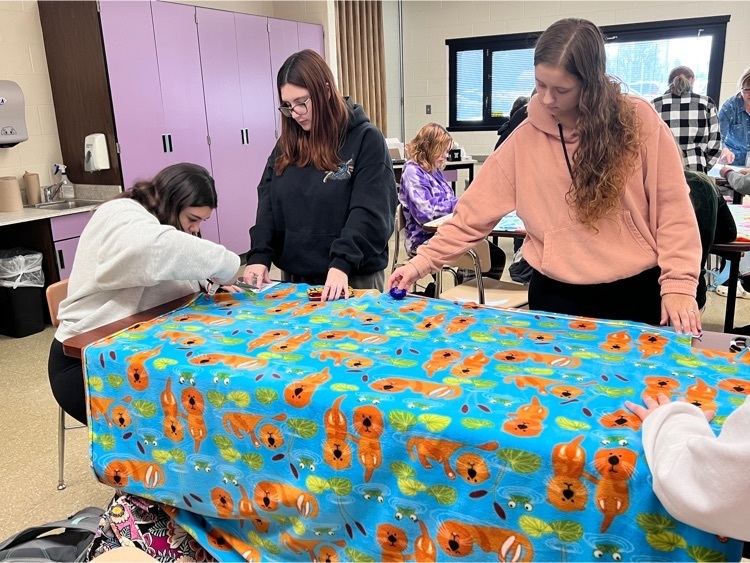 Sophomores: Some representatives from BOCES will be coming out to present on the various vocational programs that they have to offer. They will be here on Thursday, December 1st at 9:30 in the LGI. If you are interested in learning more about the great opportunities available at BOCES, please sign up in the Counseling Office. A follow up tour of the site will be held on December 16th, with more info to come. Any and all sophomores are encouraged to attend.

REMINDER: Elementary school parent/teacher conferences begin tonight from 4:30 to 7:30pm. They will continue tomorrow from 12:30 to 3:30pm. Tomorrow (Thursday) is an early dismissal for elementary students.

Bravo to the entire cast and crew of The World According to Snoopy! Another fantastic production by our drama department. Visit our Facebook page for the full gallery.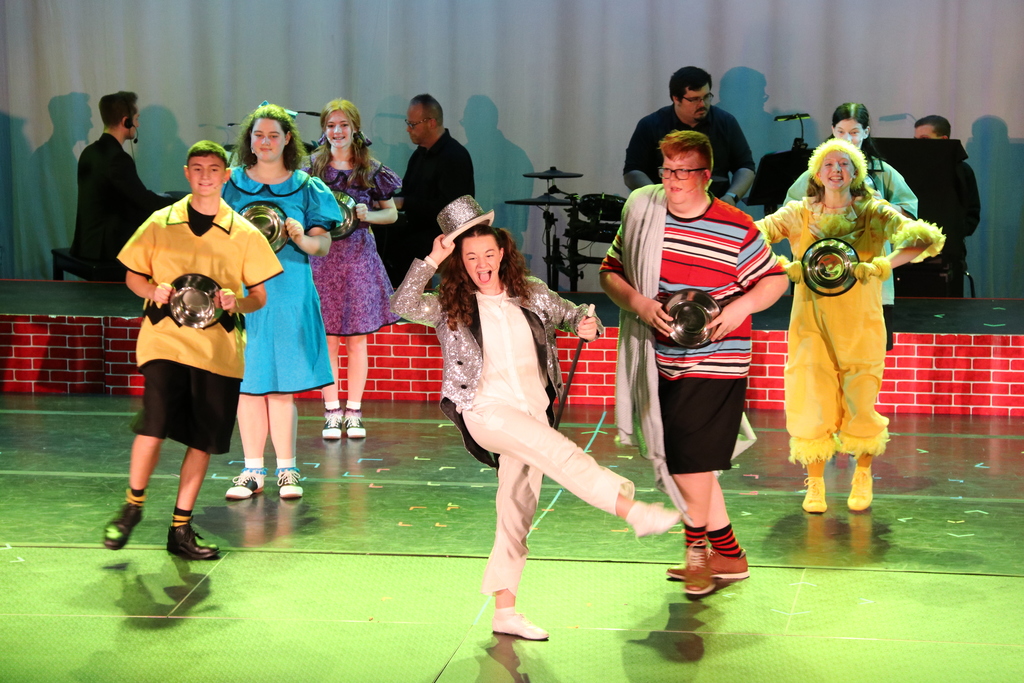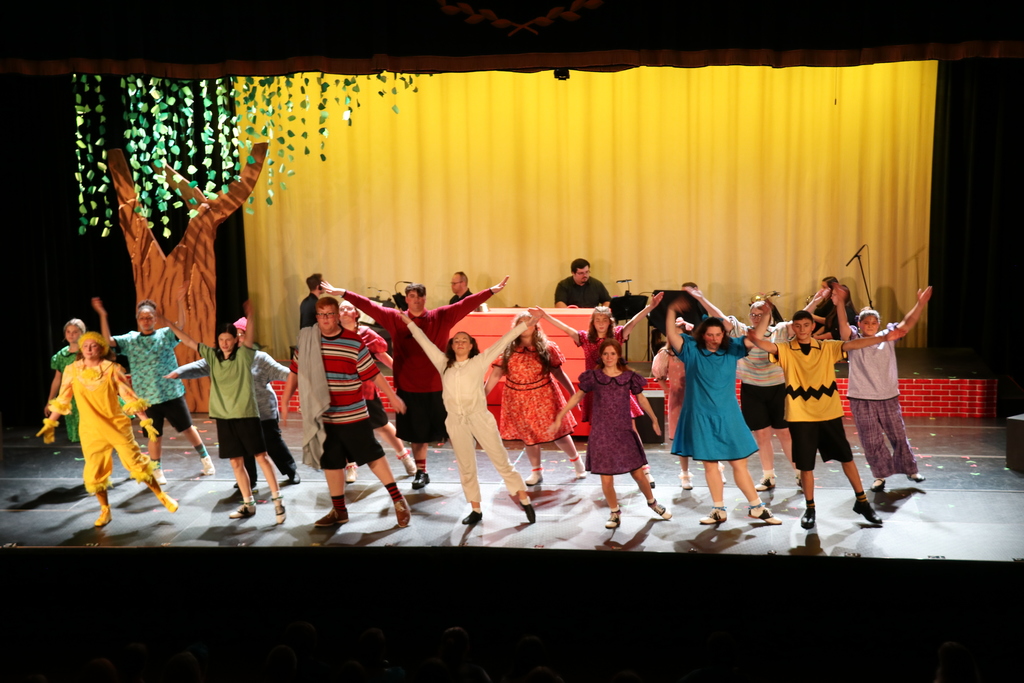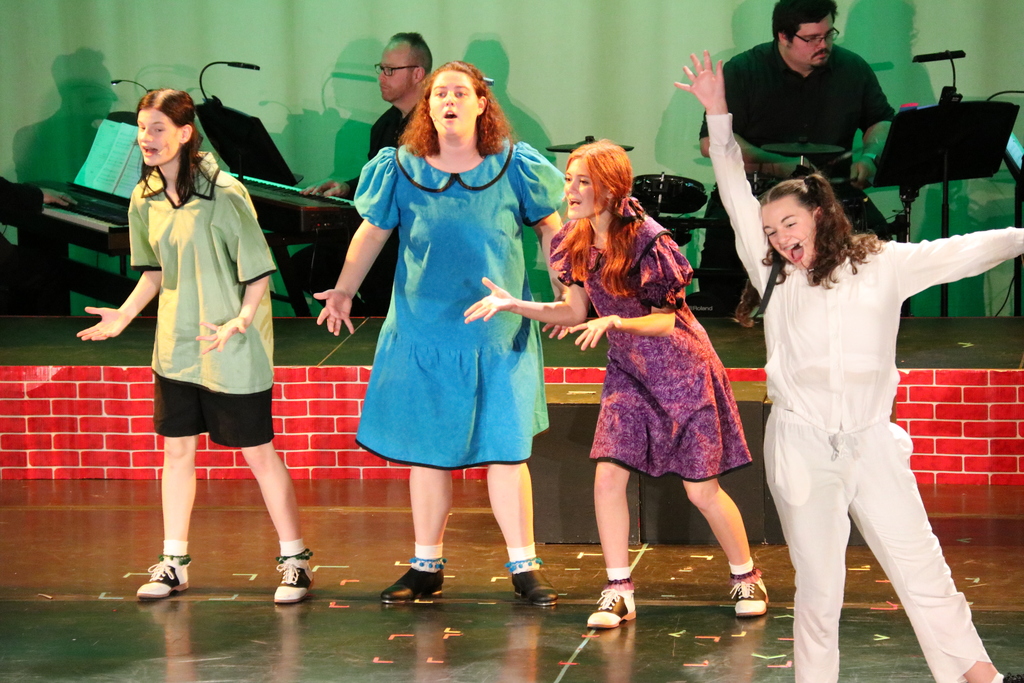 Ms. Wigmore and her students learned about and recognized Día de los Muertos this week, including putting together this amazing ofrenda.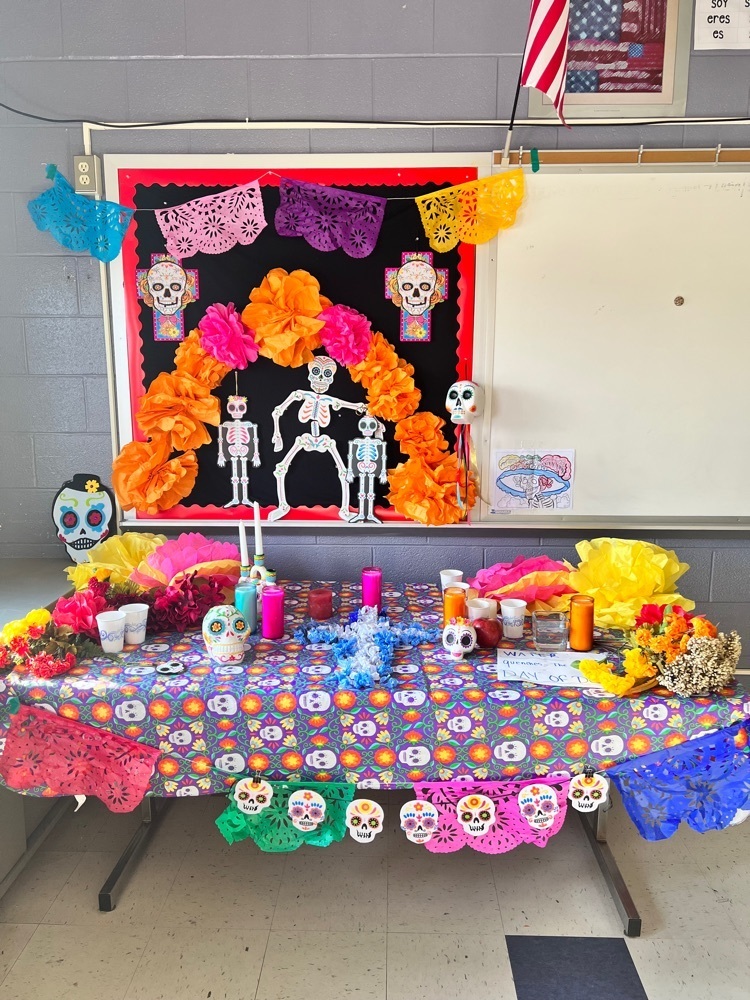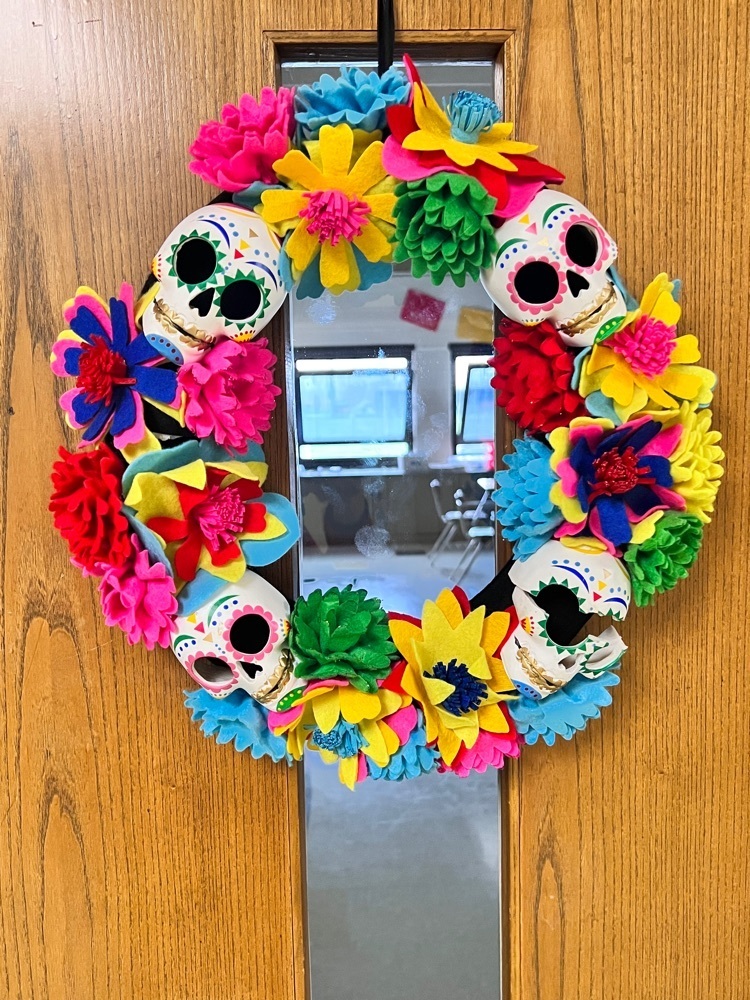 Character court was in session in Mrs. Conde's English class last week as the students played the part of prosecutor, defense attorney, jury and witness in the trials of characters from Of Mice and Men. Such a creative and fun way to show understanding of the novel!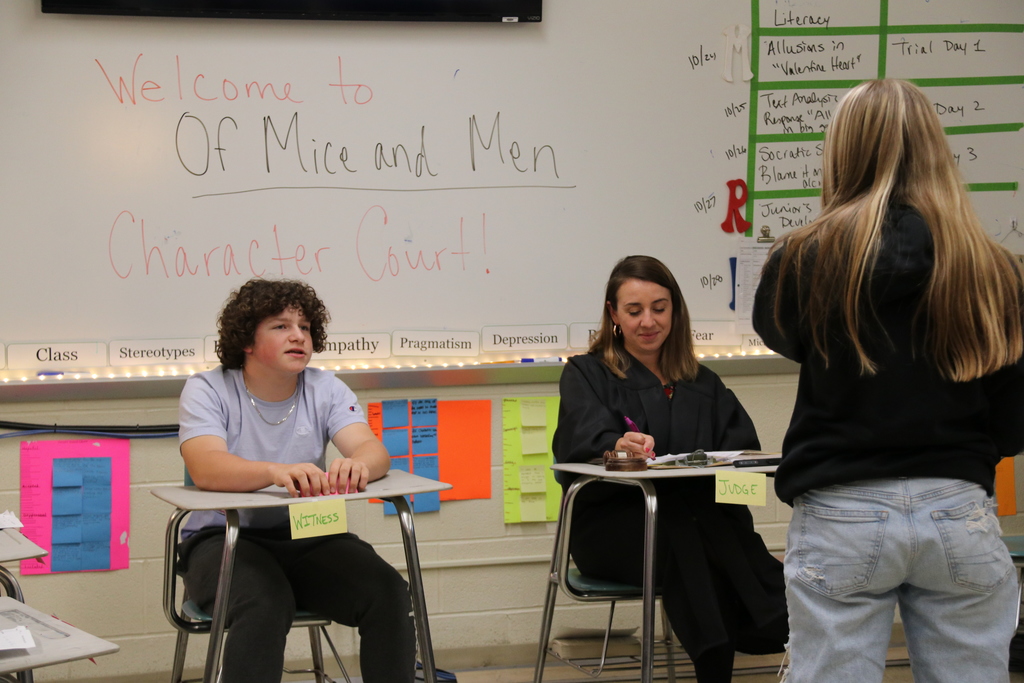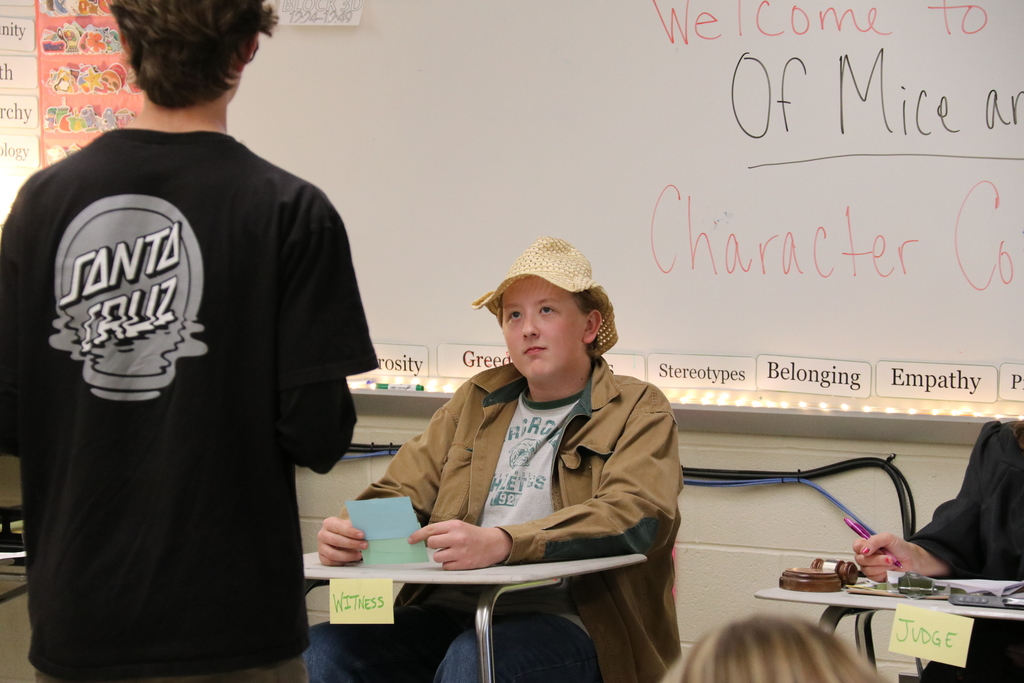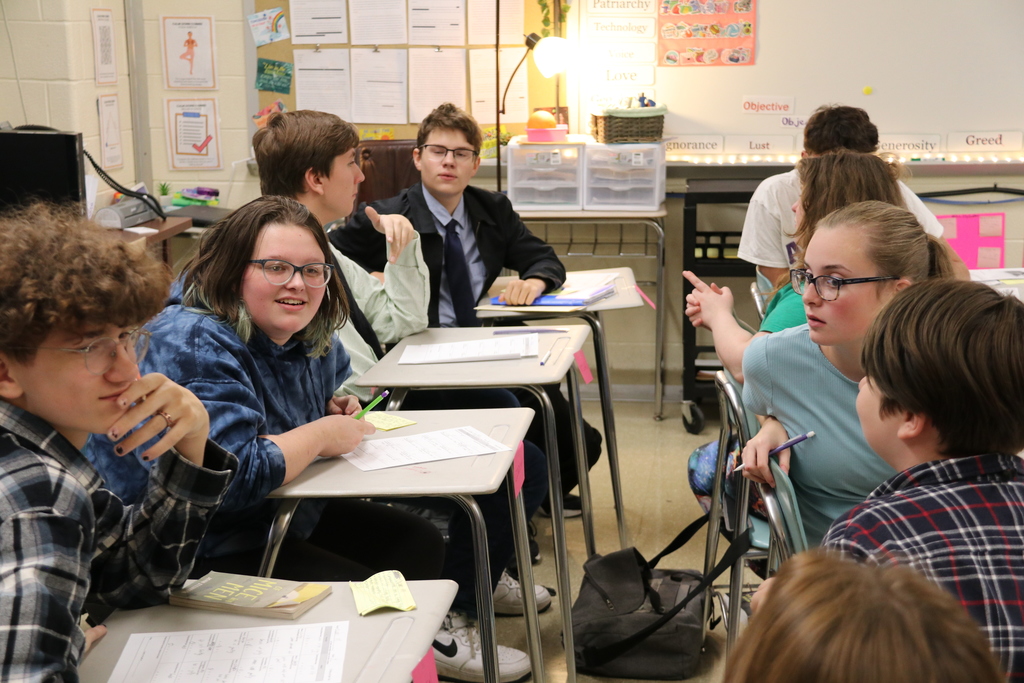 High schoolers did an awesome job decorating their doors for Red Ribbon Week last Friday. Check our our Facebook page for all the images!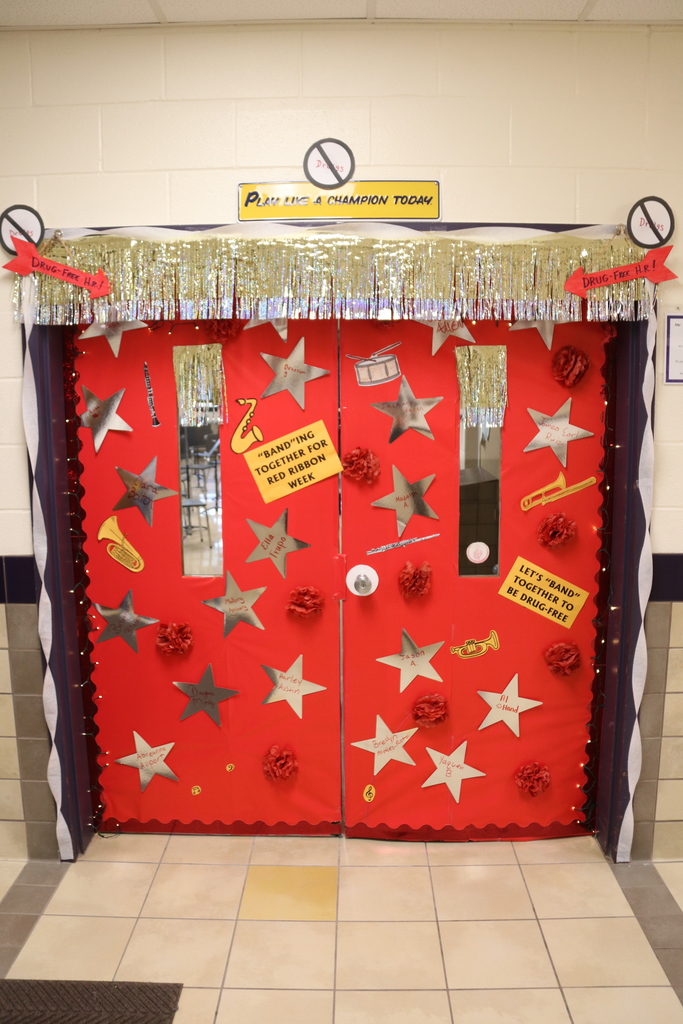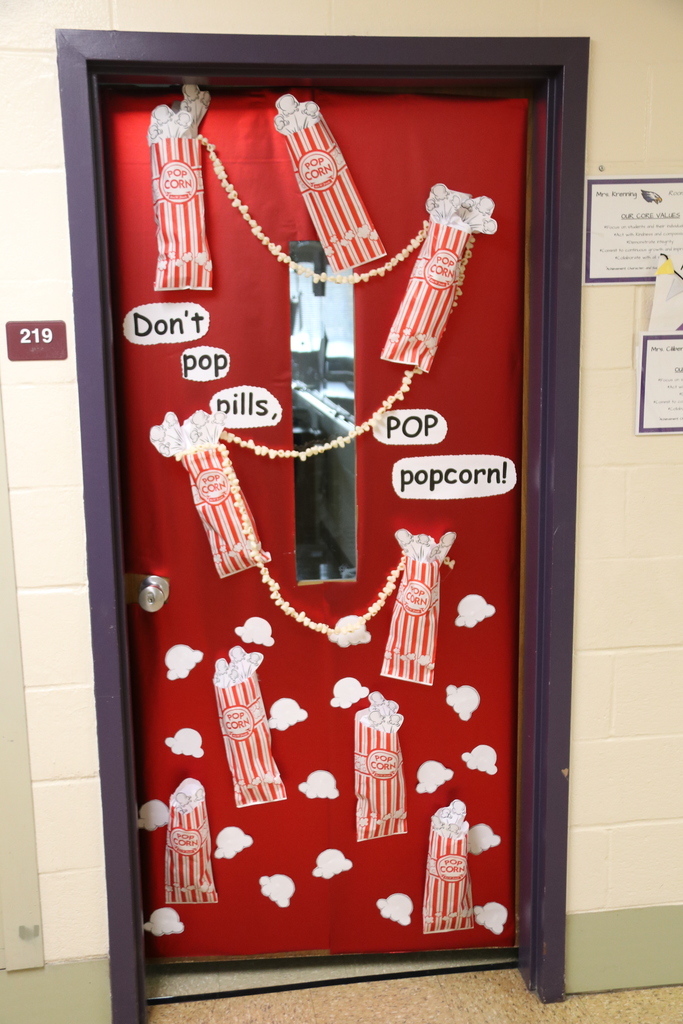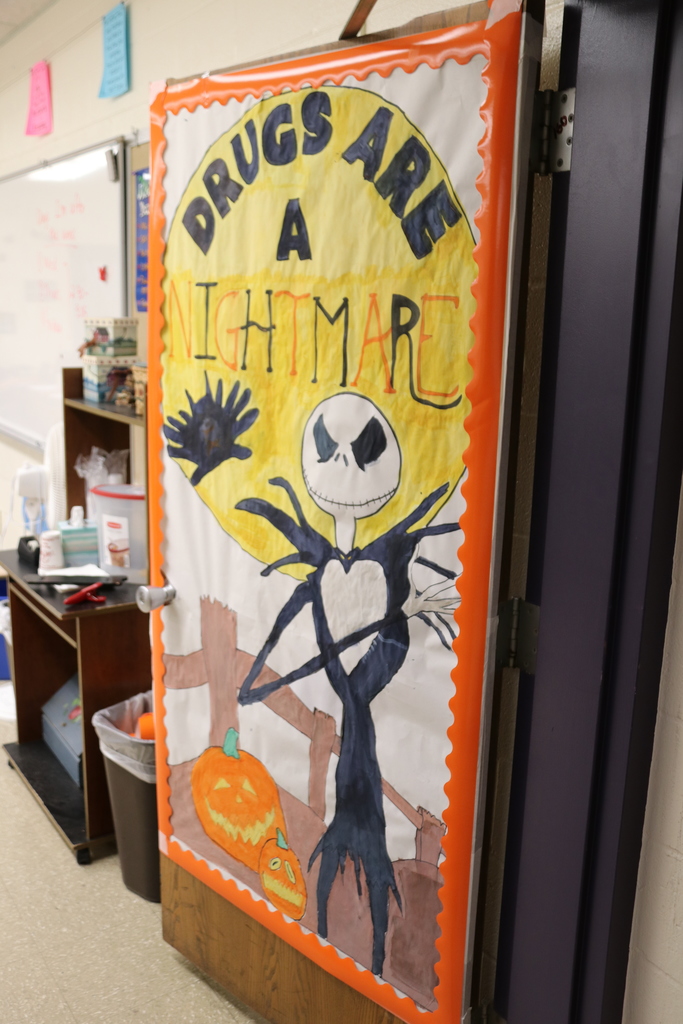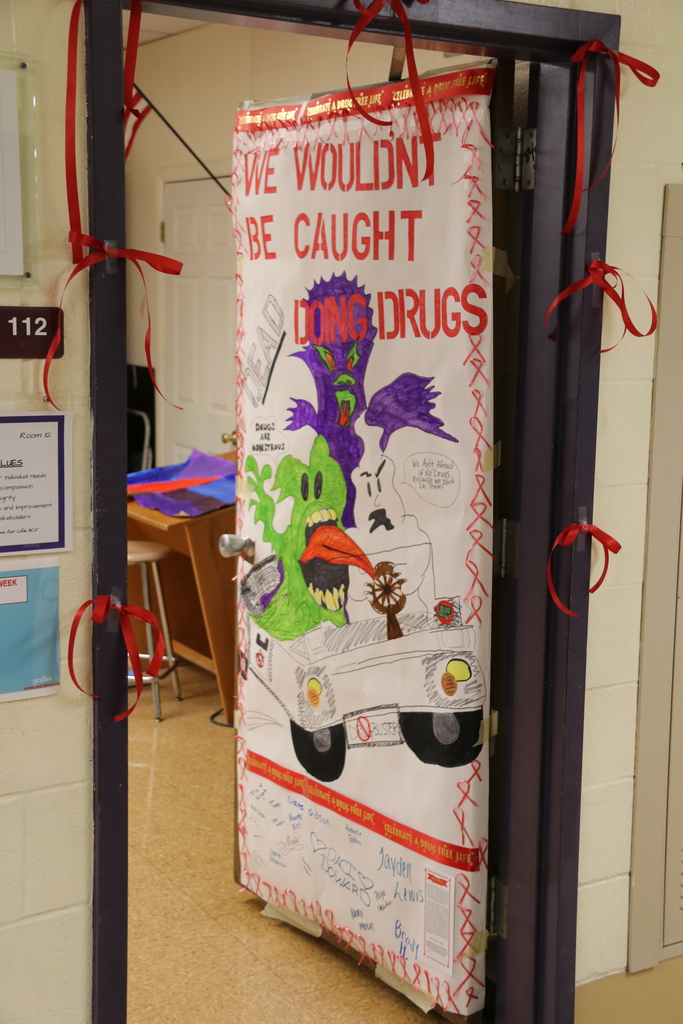 Happy Halloween!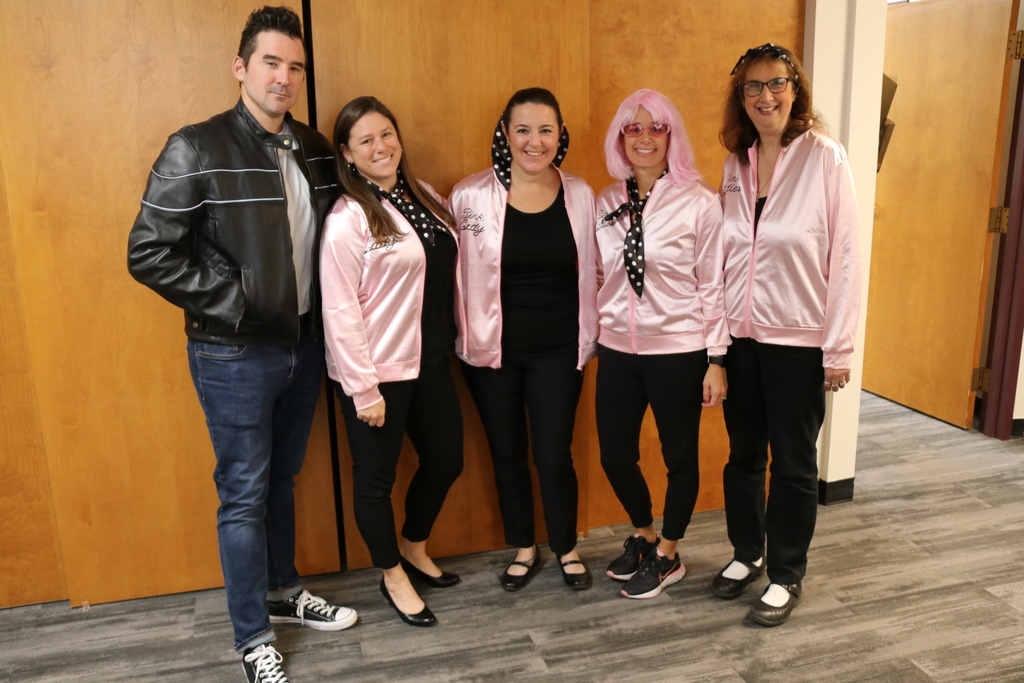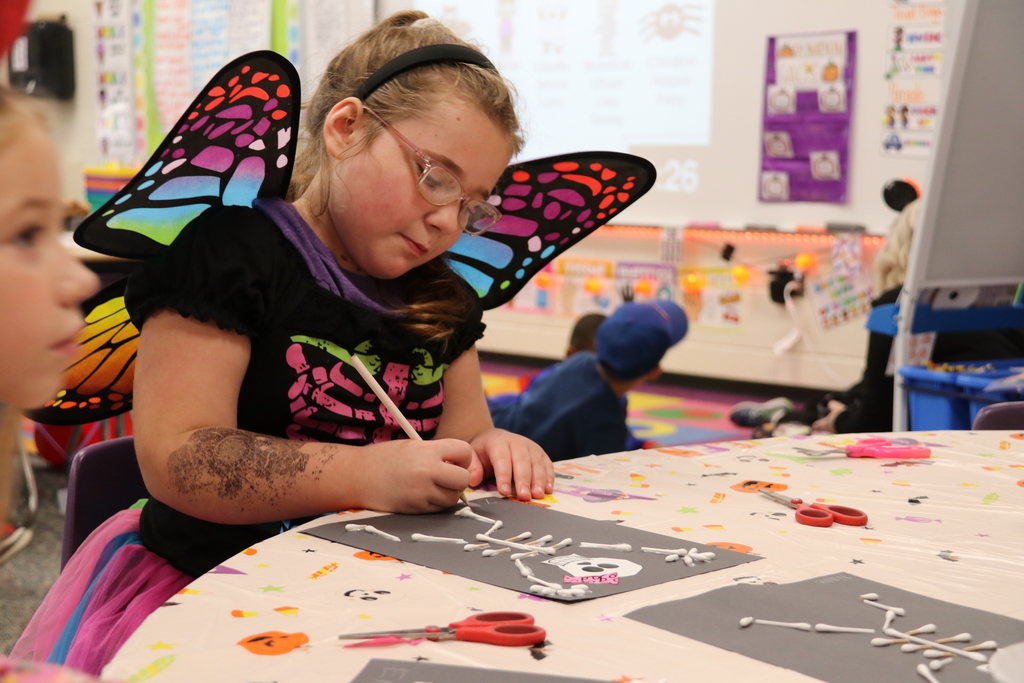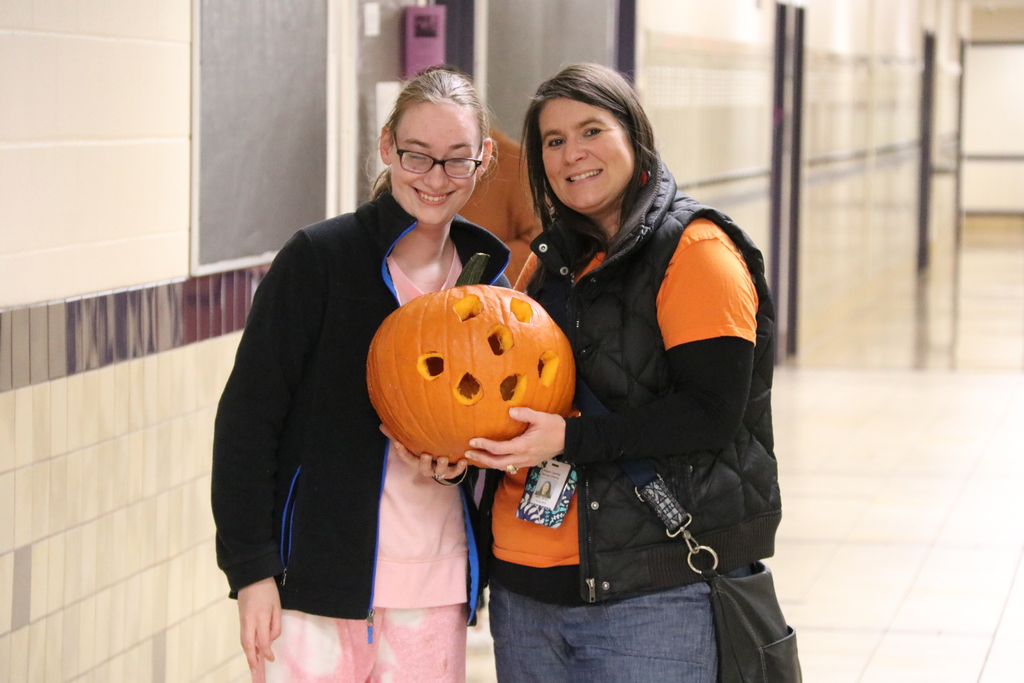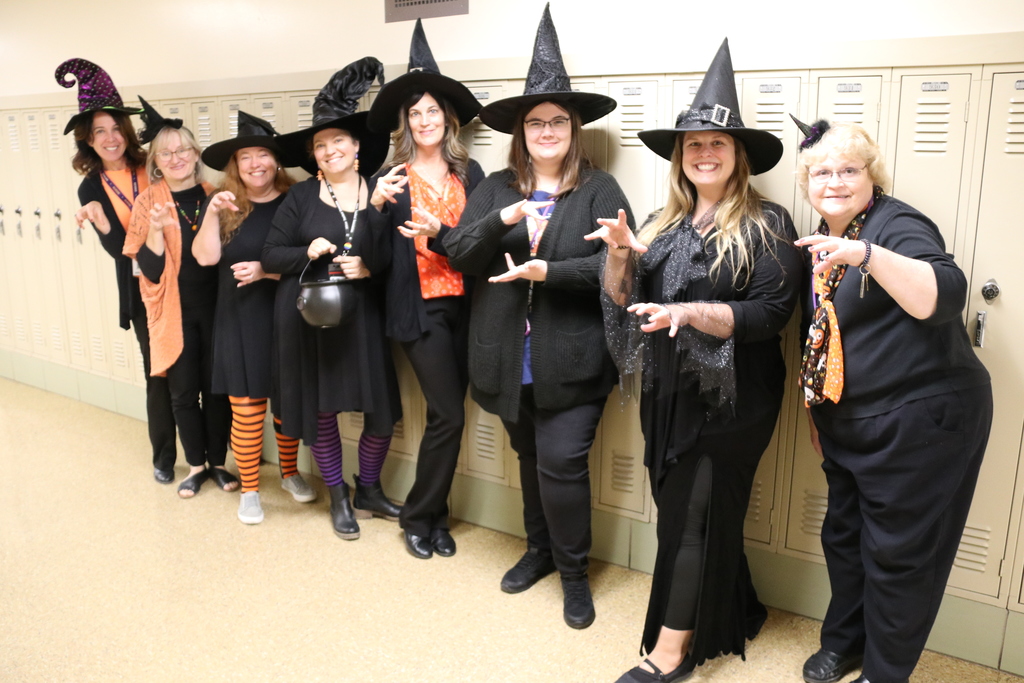 Mrs. Prince and Mrs. Krahel created this beautiful sunshine mural for Red Ribbon Week. The rays of sunshine are made from every student's hand print while the Purple Eagles are our pre-k students. Staff signed their names to include everyone in the building soaring towards a bright future!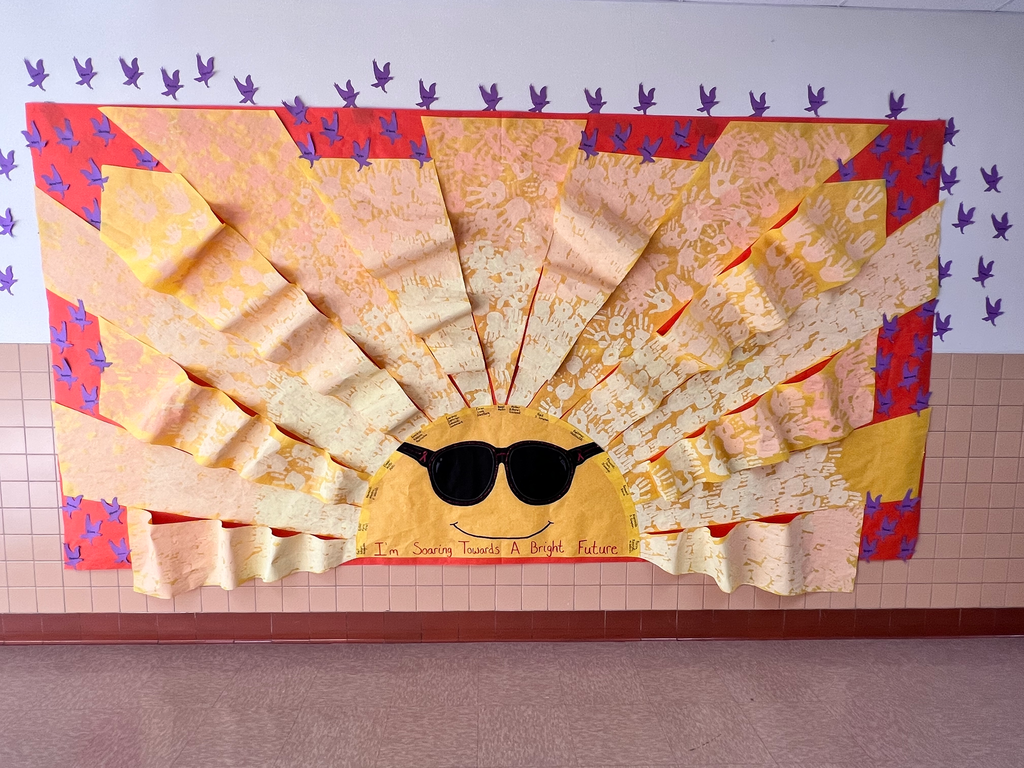 Be careful! The Sanderson sisters were seen running amok around the middle school today! We hope everyone has a safe and spooky Halloween weekend.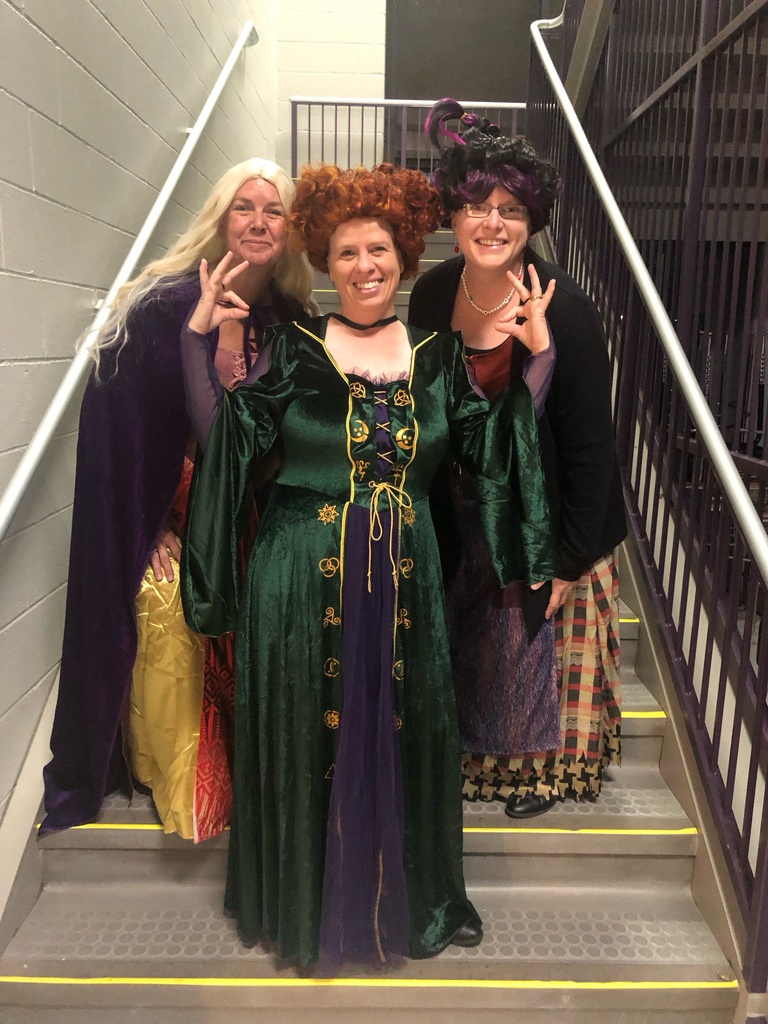 Mrs. Zayac's child development class hosted Mrs. Moore's pre-k class for a teddy bear picnic today! The students shared a story, a snack and a craft together.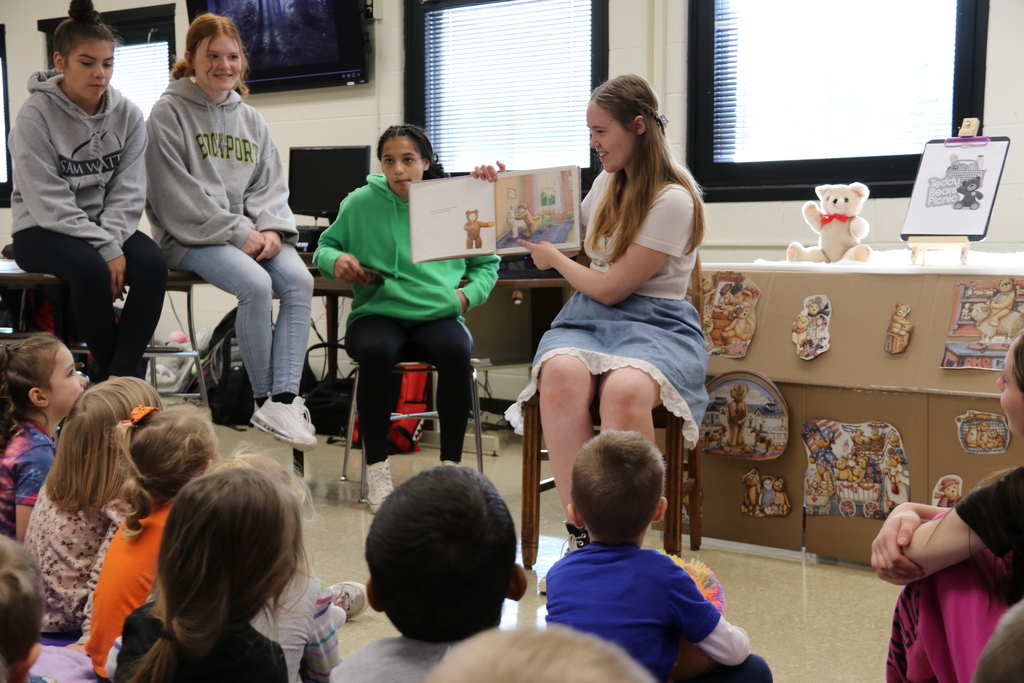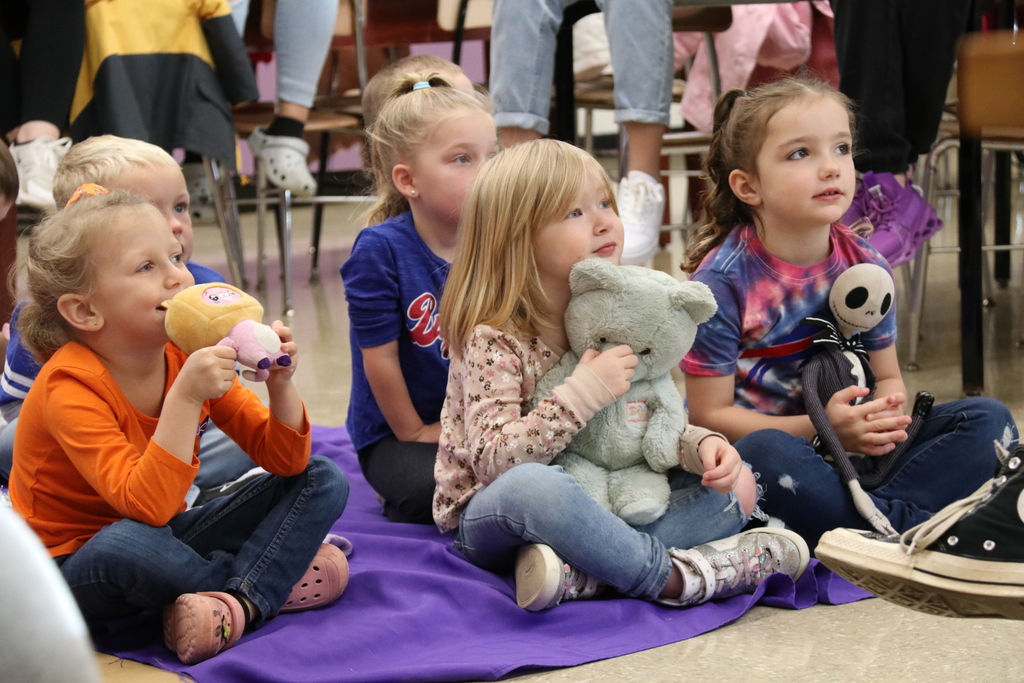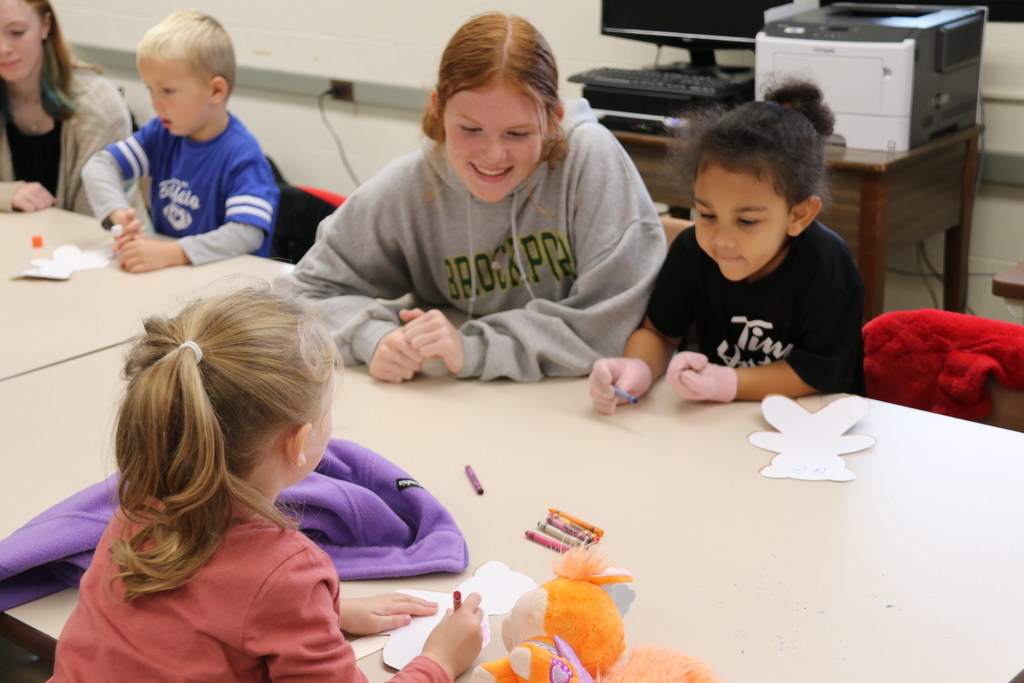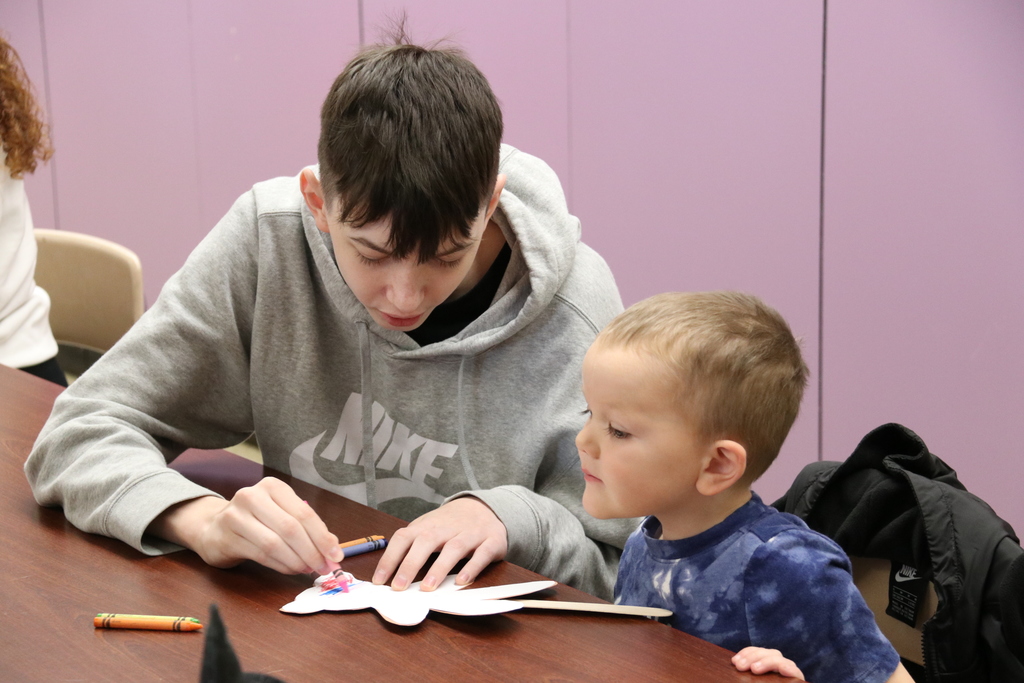 On Thursday for Red Ribbon Week, elementary schoolers dressed as what they want to be when they grow up.