Rowan Ford, Leah Kania and Myles Miller did an amazing job representing Albion during RBTL's Stars of Tomorrow NYC Bound competition last night. We are immensely proud of our students and their talents!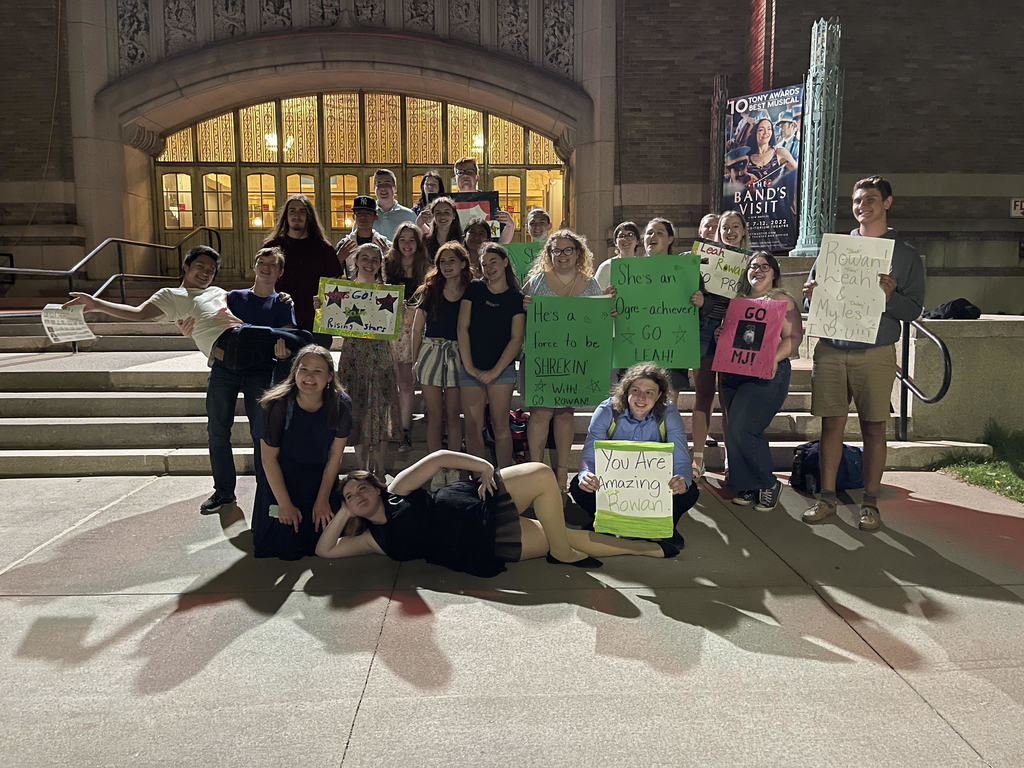 Project complete! Some of our elementary students recently wrapped up their Be the Change projects, donating to PAWS and to the Orleans County Foster Care program. Great job giving back!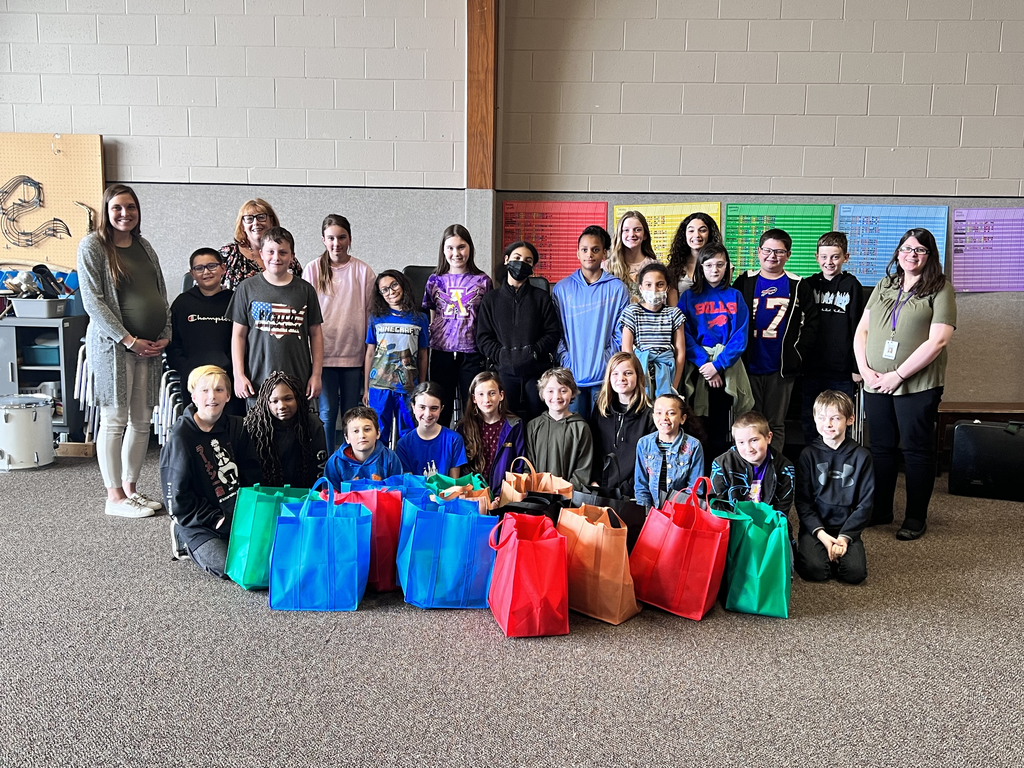 Don't forget to come vote today! Please park and enter via the elementary school community entrance.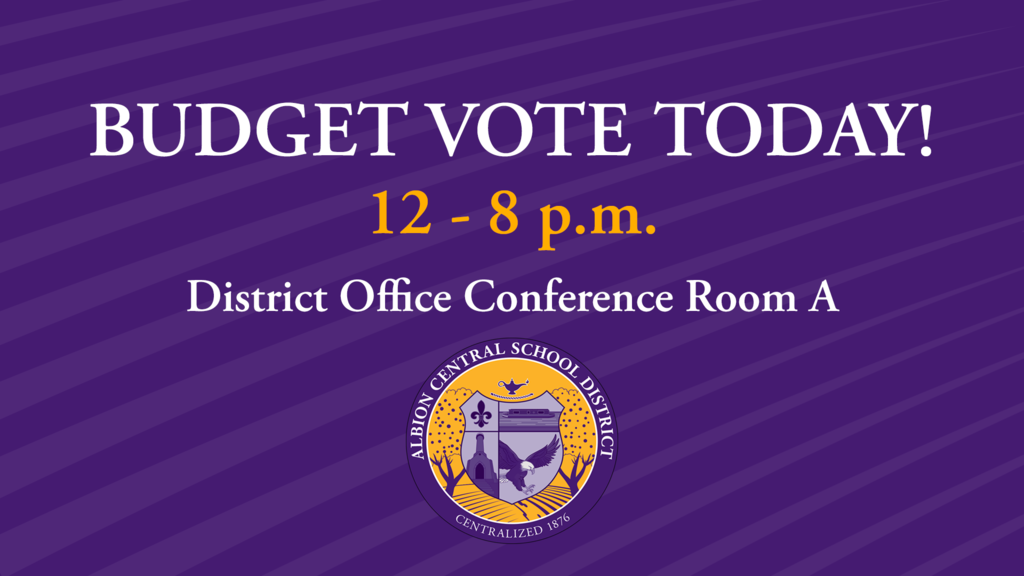 Our first graders have been learning about insects, so they took advantage of the nice weather last week to head out on a bug hunt, finding all the creatures they have been learning about in class.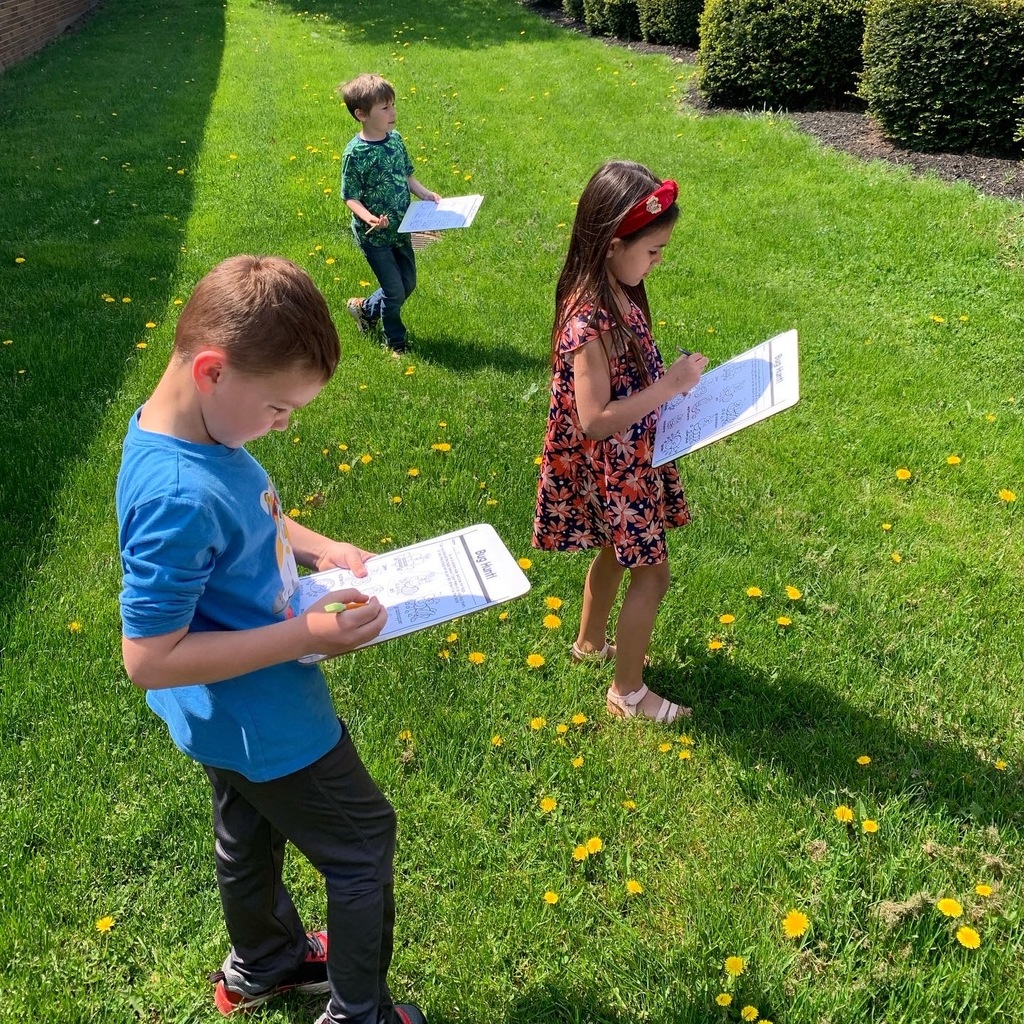 In honor of boys track & field capturing ANOTHER N-O League championship, here's a #TBT look at the 1985 team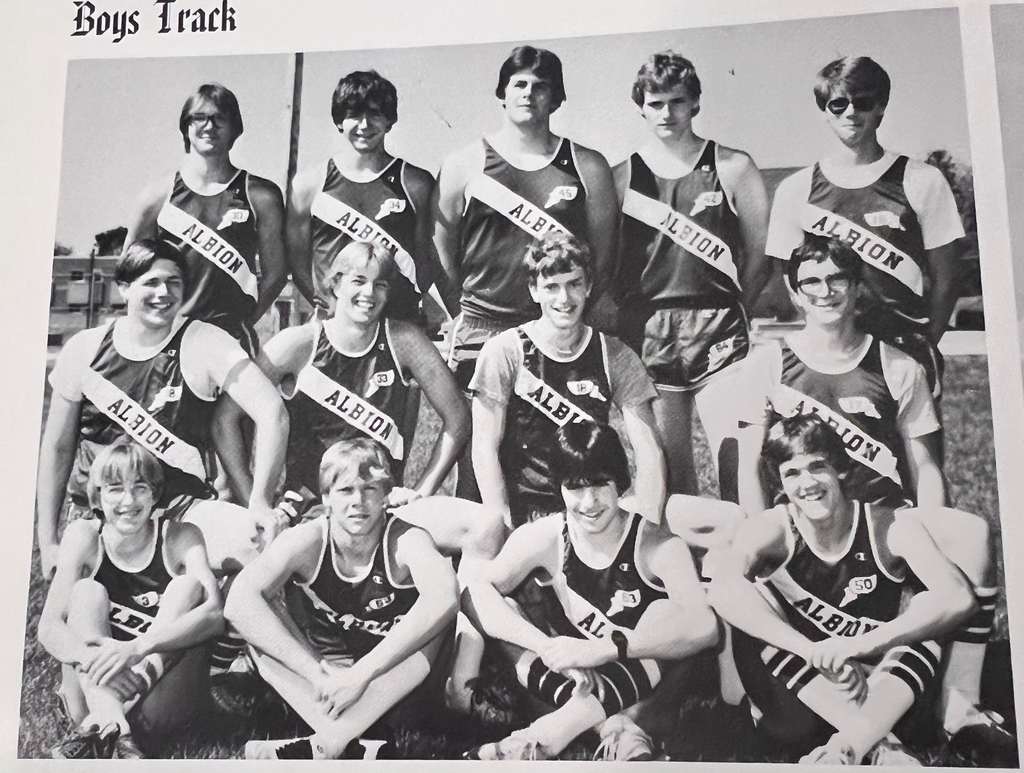 All ages had a great time today for Senior Citizens Day! Guests were treated to breakfast, bingo, rock painting, trivia, performances by the select choir and jazz band and more. Thank you to the high school student council for organizing!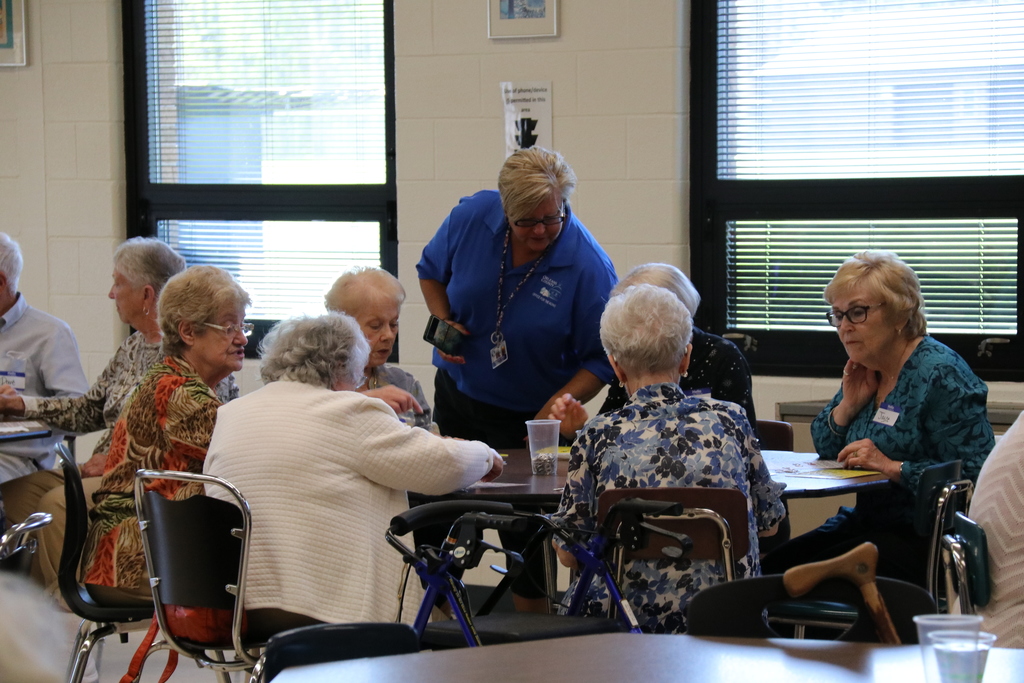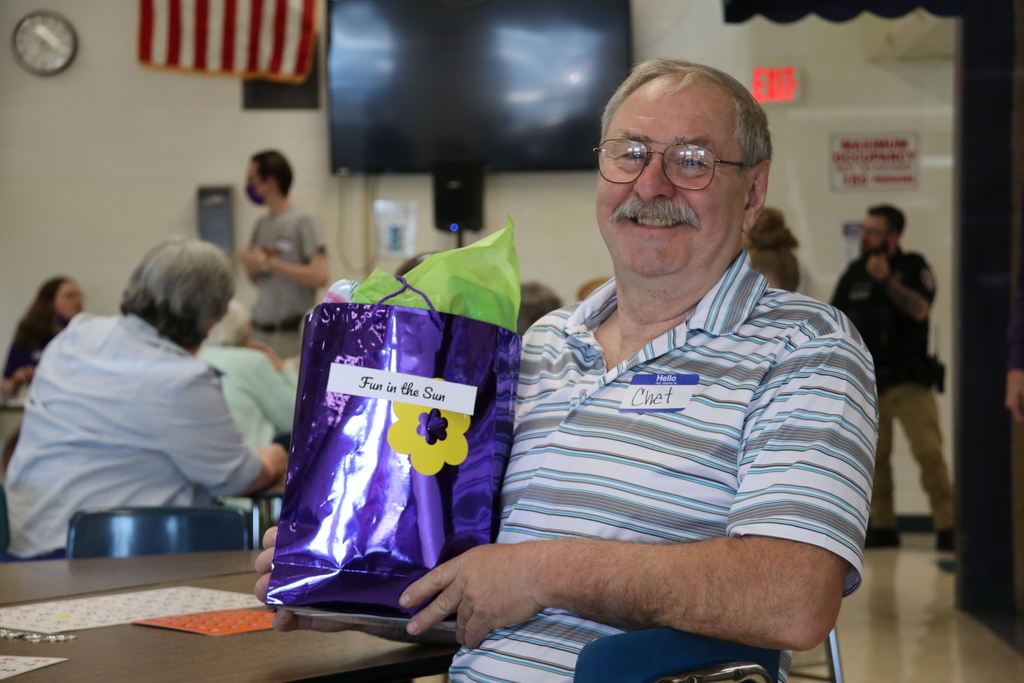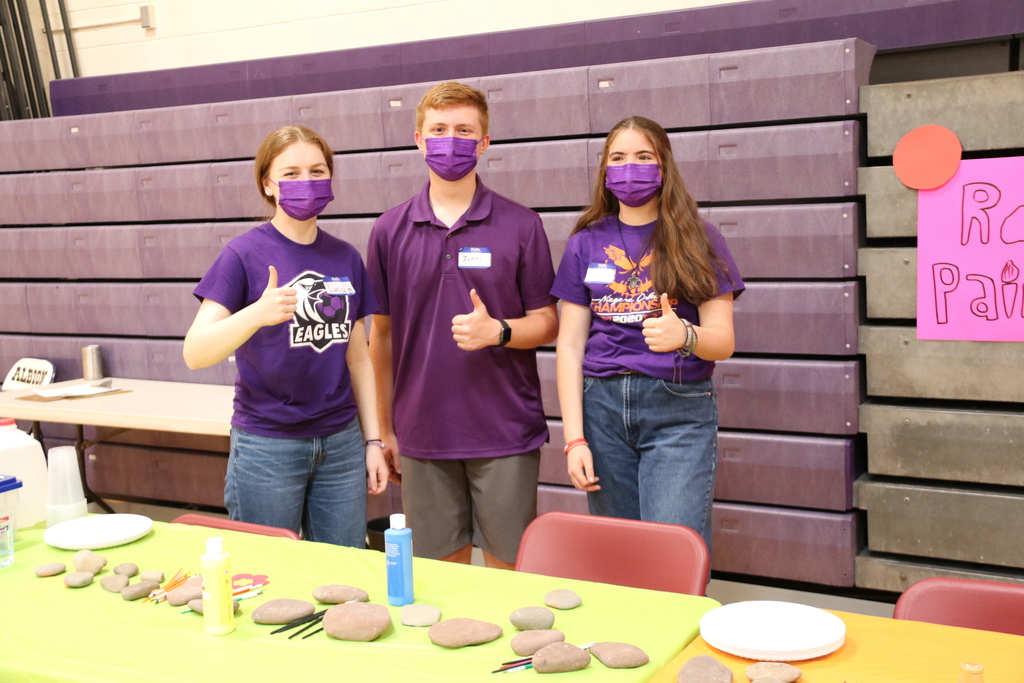 How far apart are the planets in our solar system? The space is nearly too big to comprehend. So, Mr. Martin and Mr. Steier had their students convert the distances into paces to get a visual scale. Our solar system is so vast we don't have enough room on our campus to fit all the planets!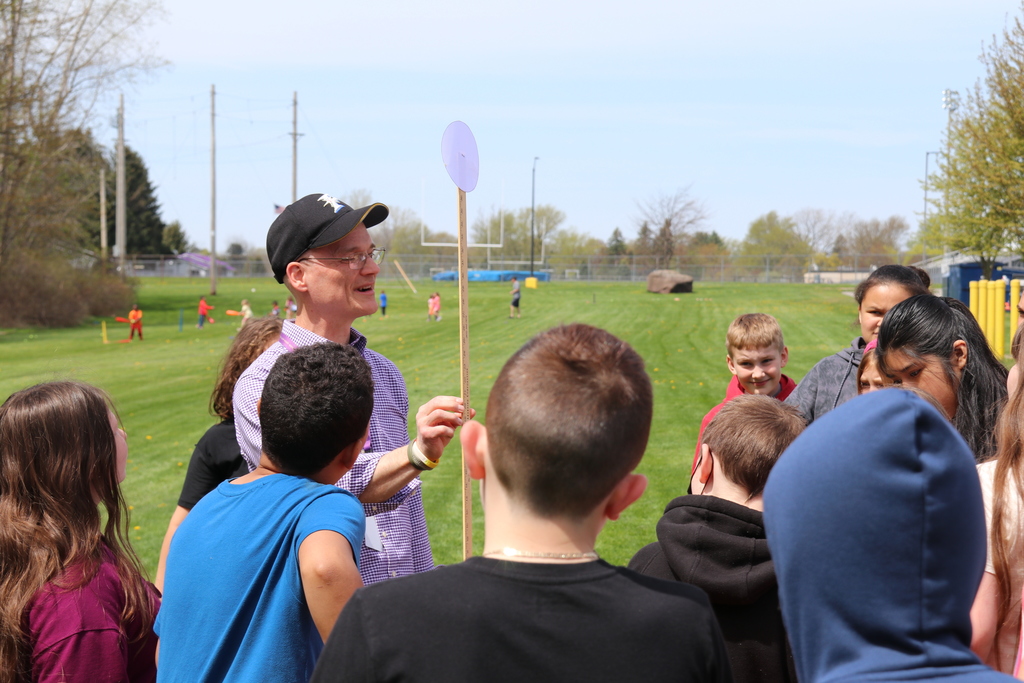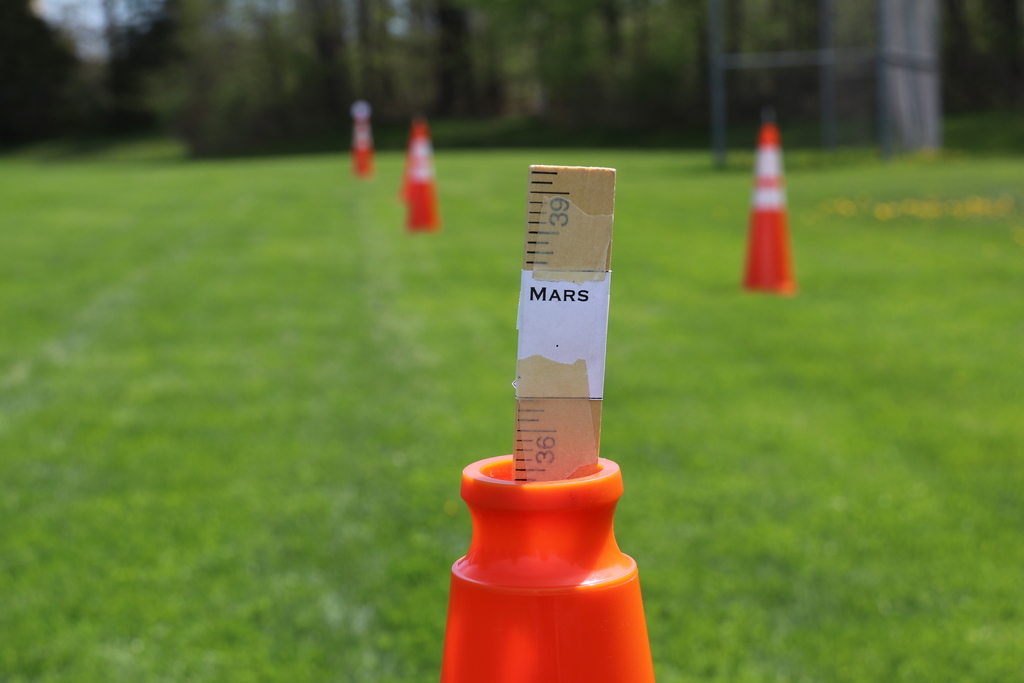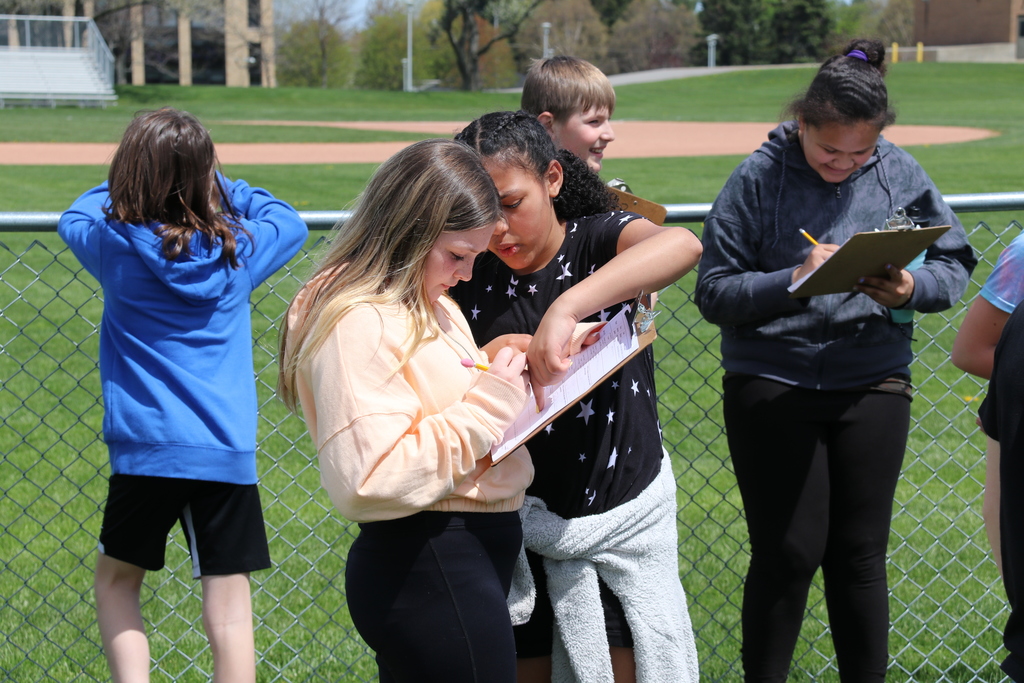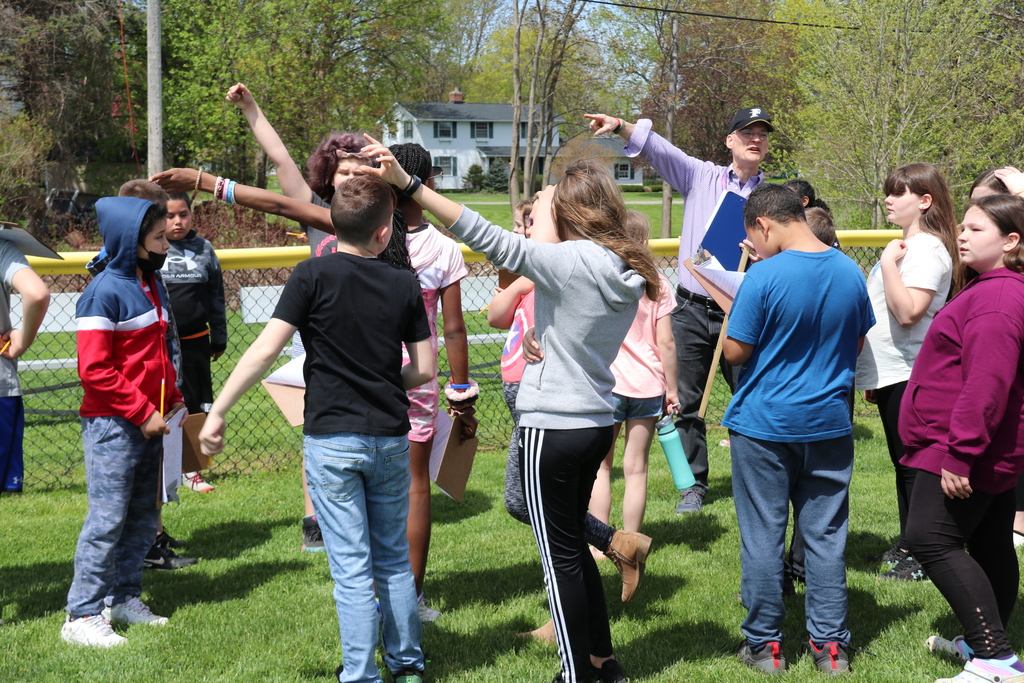 5th graders had a treat last week! Library Media Specialist Mrs. Jones turned part of the library into a cafe for book tastings! Students took a small "bite" out of books from different genres to learn which they liked best. What a fun and inventive way to get students more interested in reading!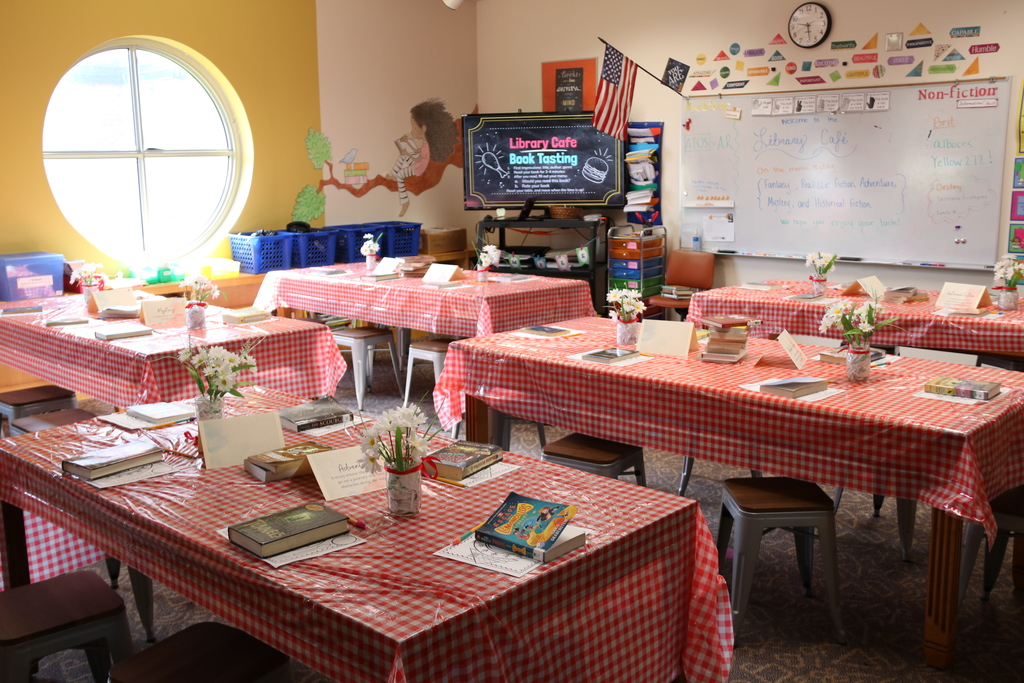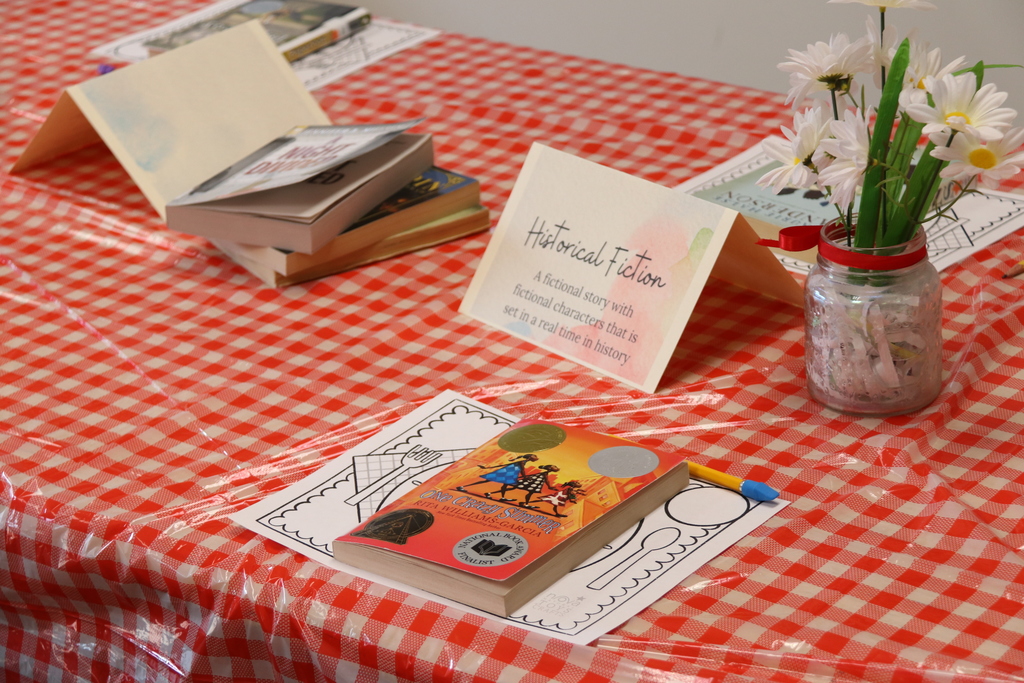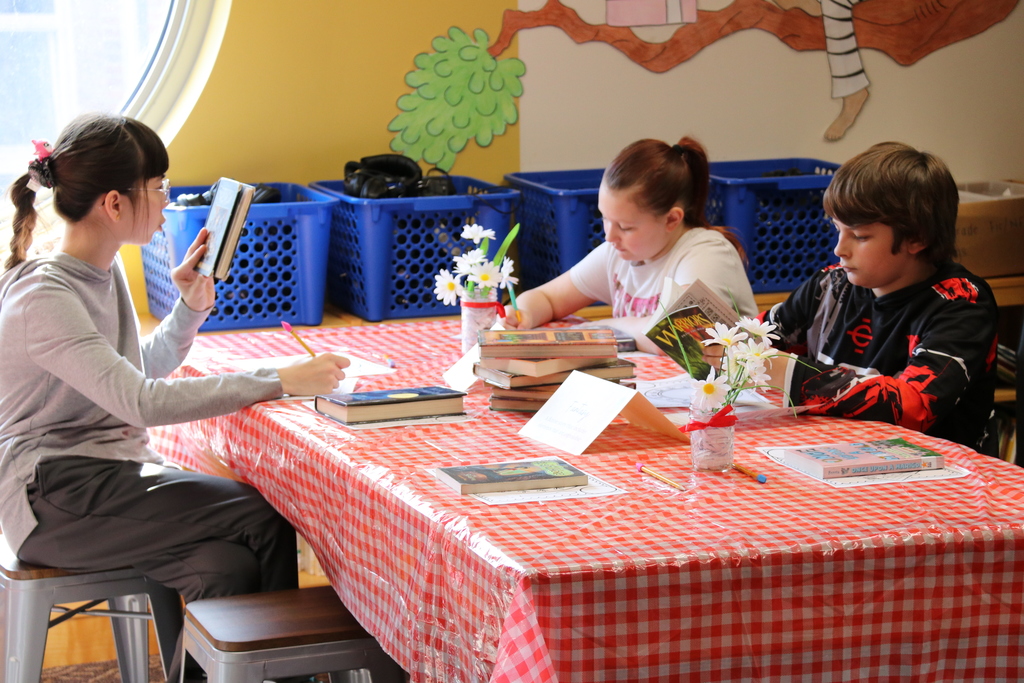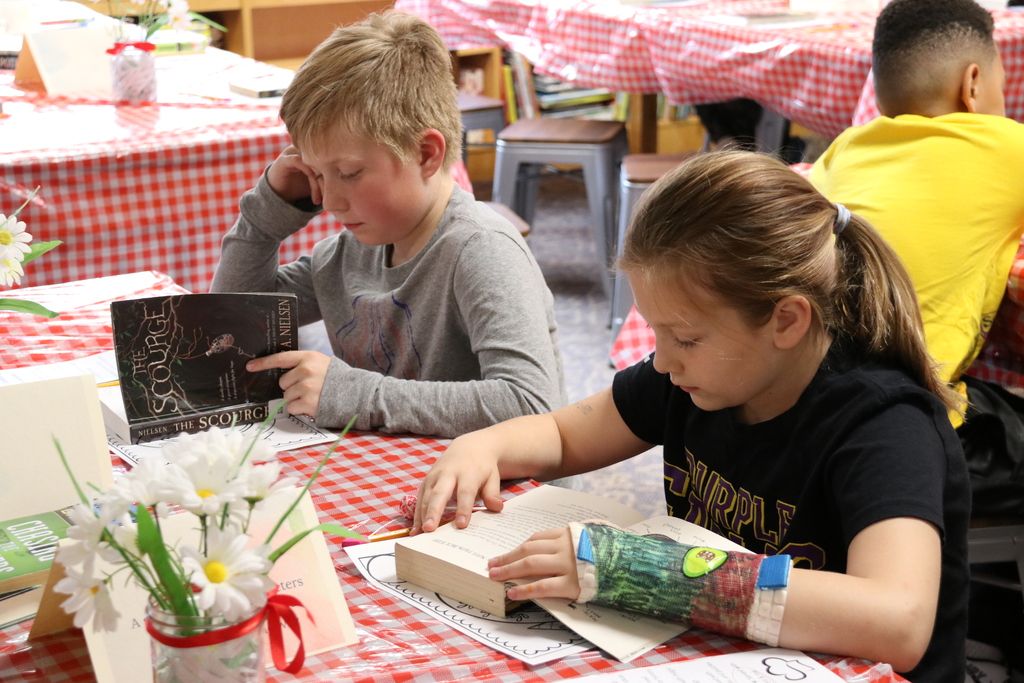 We hope everyone had a great Mother's Day weekend! Students were busy last week creating cards and gifts to show appreciation for all the mothers and mother figures in their lives.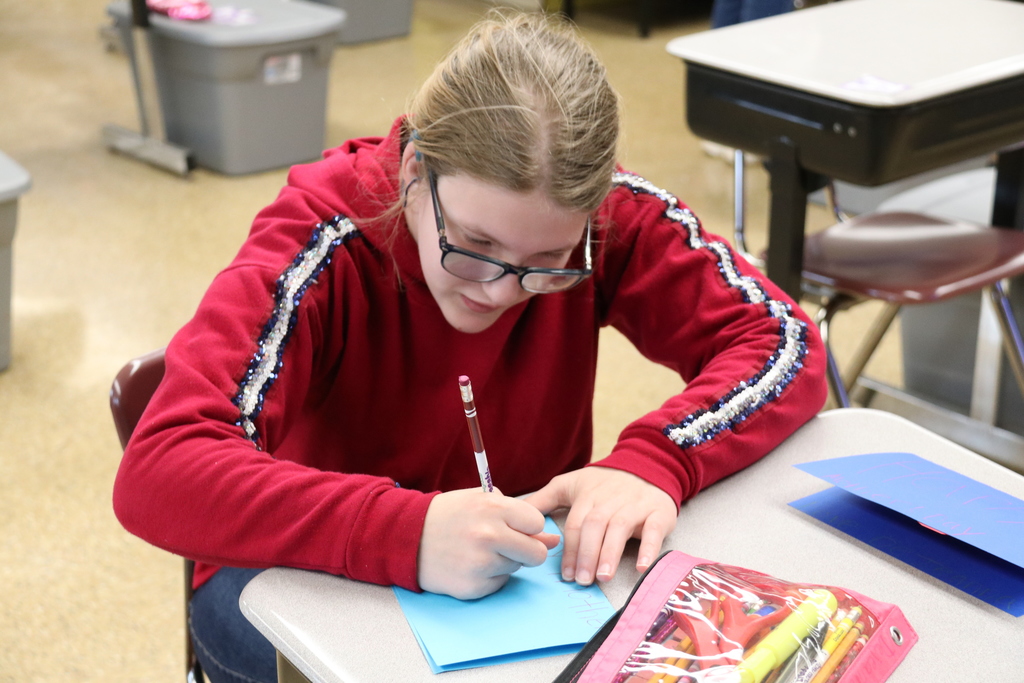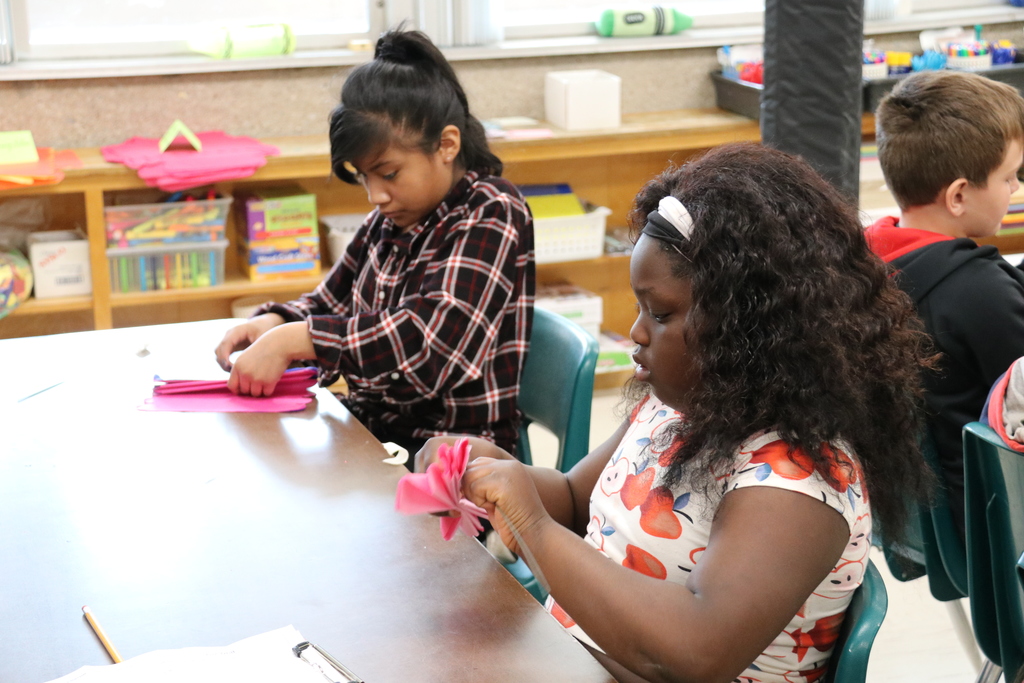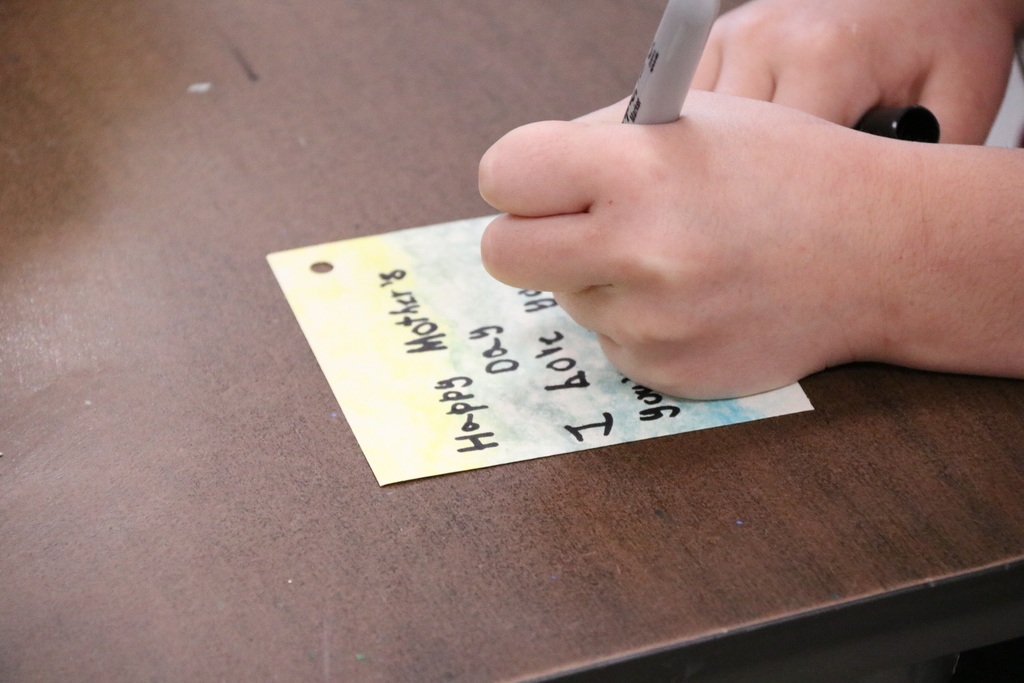 Today was one of our favorite days - Mini Farm Day! A great way to cap off FFA week. Thanks to all the high schoolers and farmers who shared their animals and equipment with us to make this day possible. Students of all ages loved the chance to visit and learn!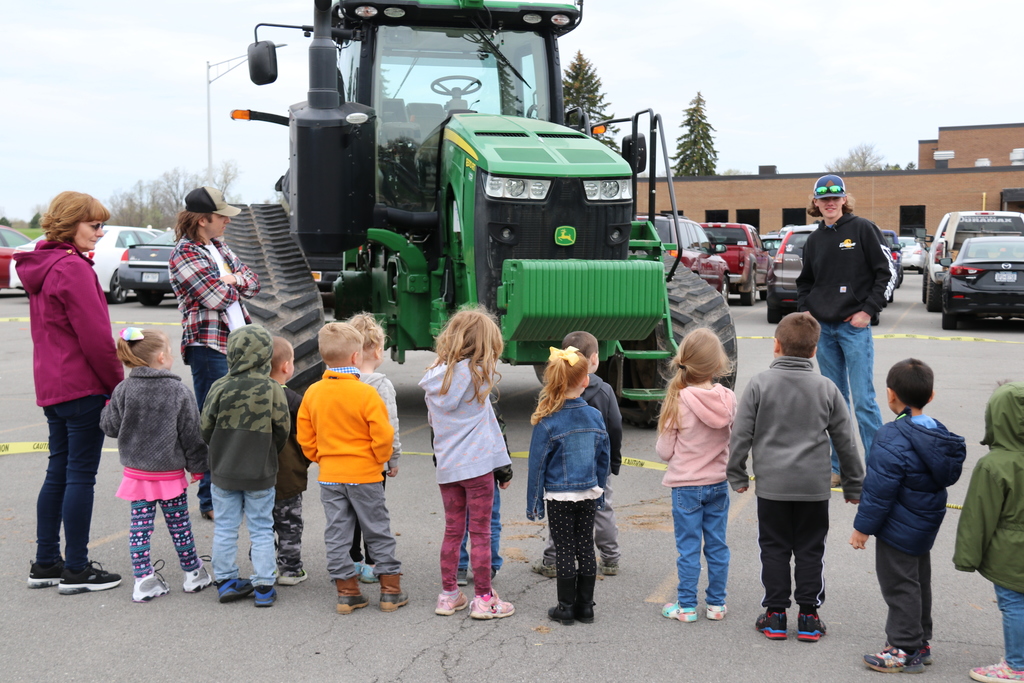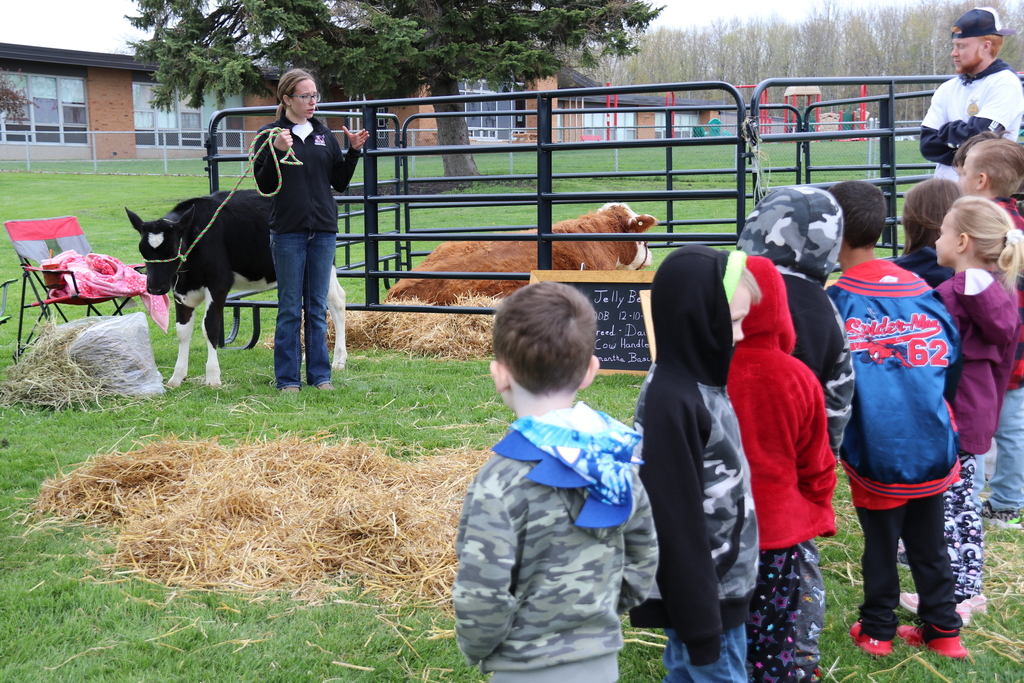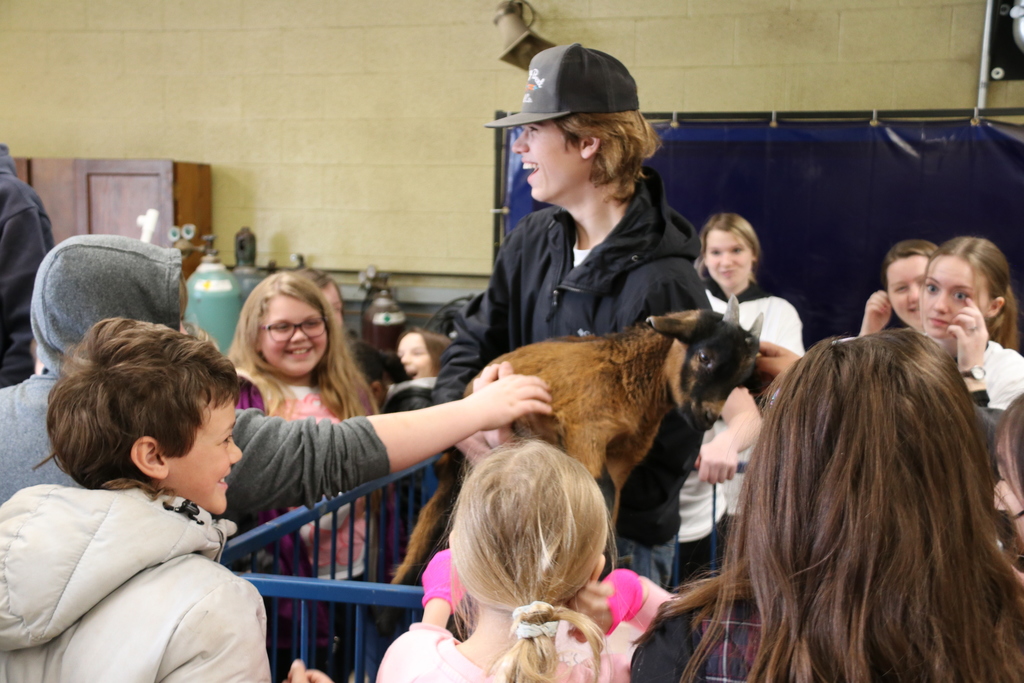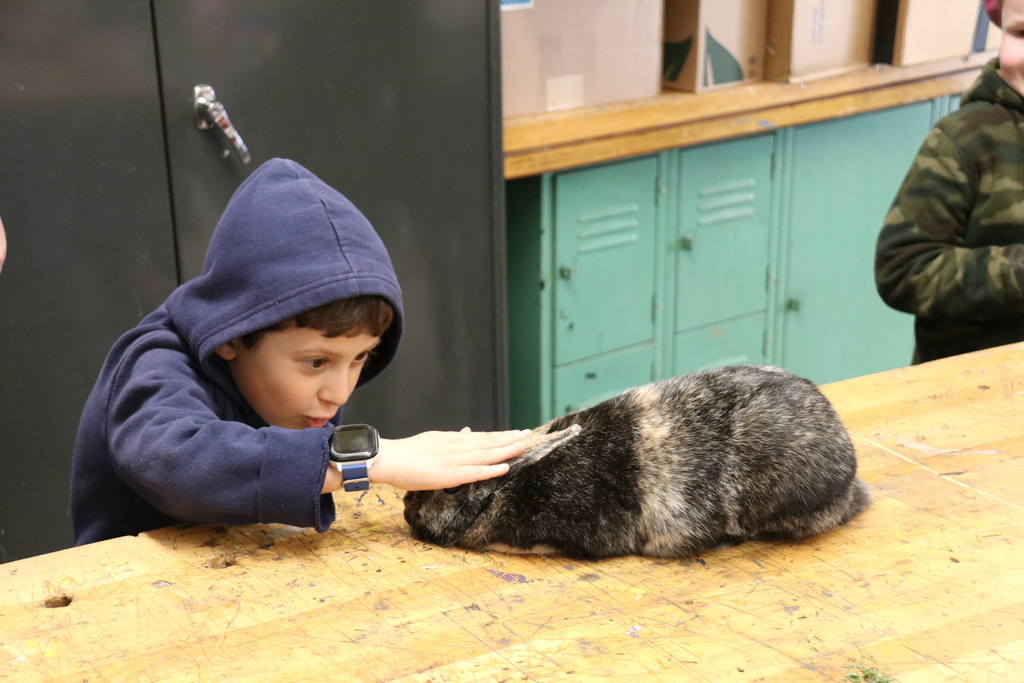 BOCES has always been an integral part of our students' educations. Here's a #TBT look back at BOCES students from 1975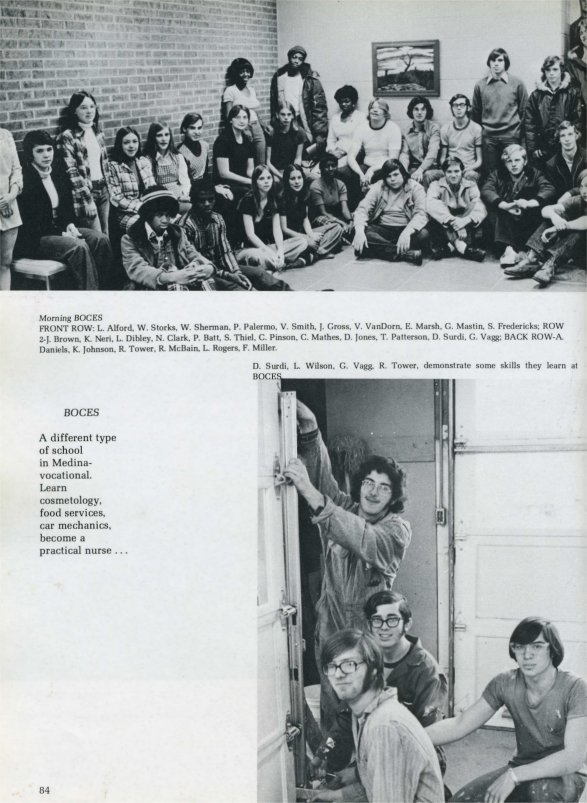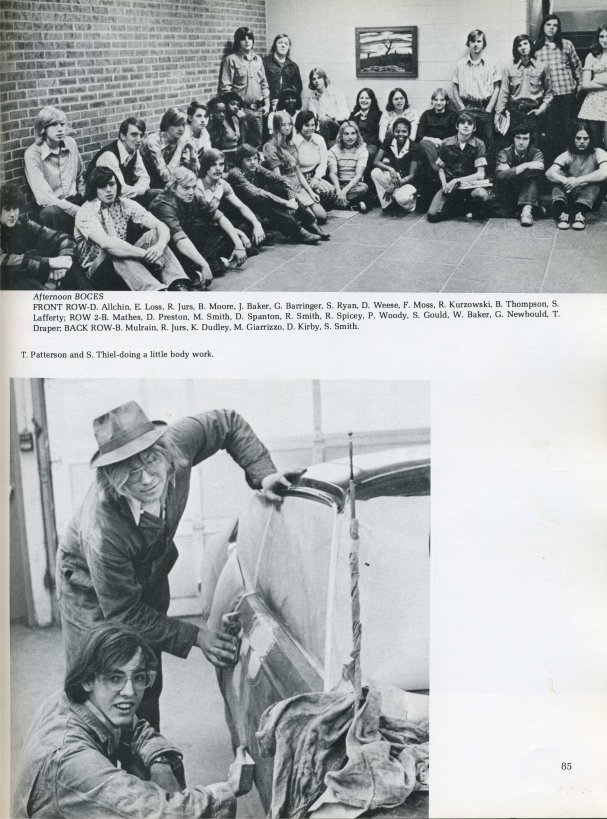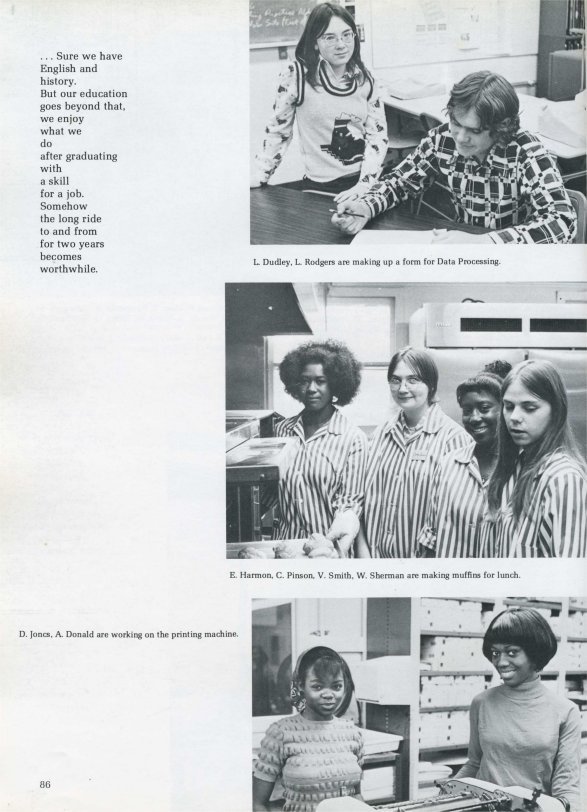 Mr. Feder and Mrs. Moore's science class had a fun time making models of capsulated bacteria out of tasty treats! The outer part of a twinkie was the cell membrane, chocolate was the cell wall and fluff was the capsule. Once cut in half, the twinkie cream was the cytoplasm, nerds were ribosomes, gummy spaghetti was DNA and licorice was the pili and flagellum.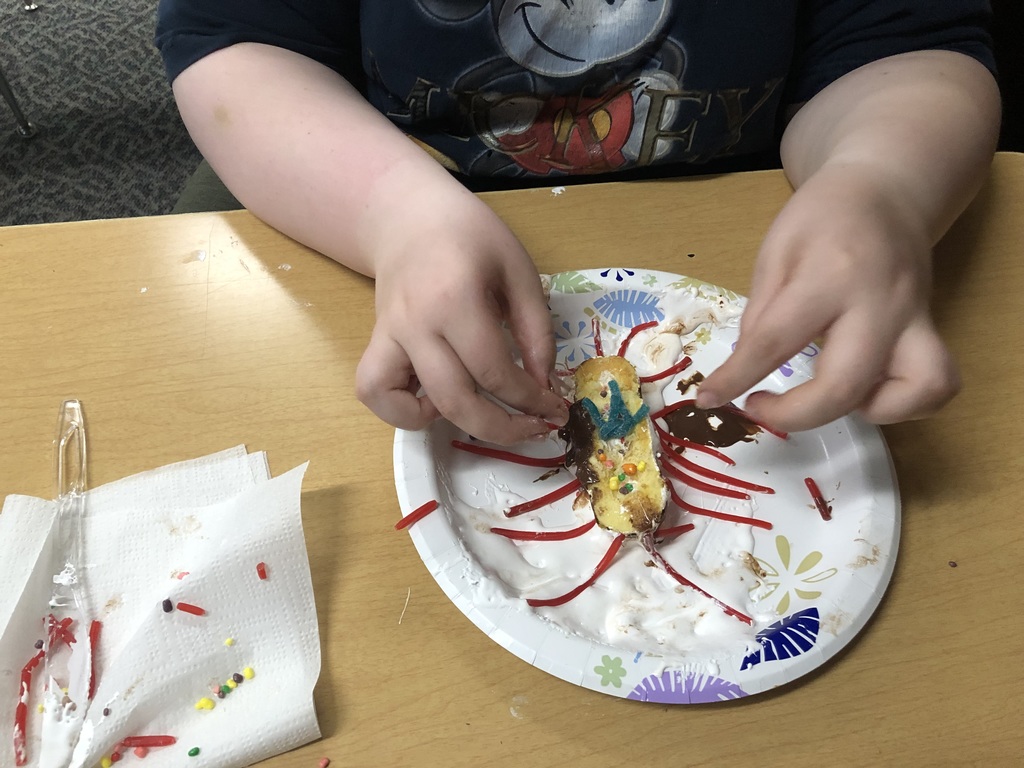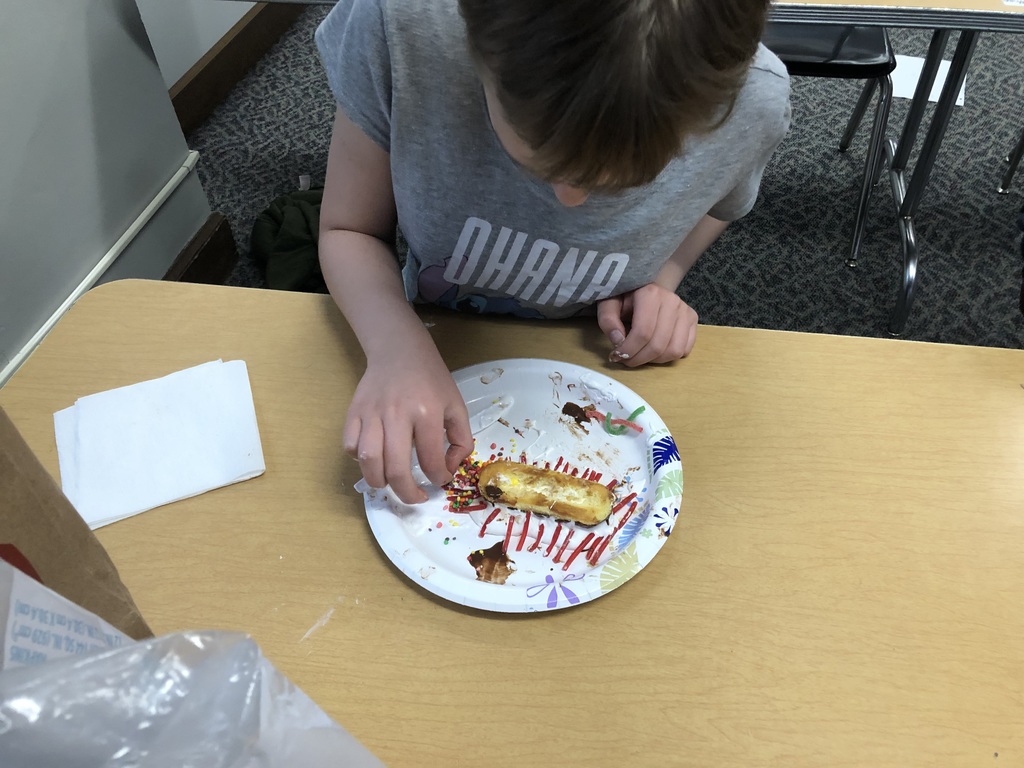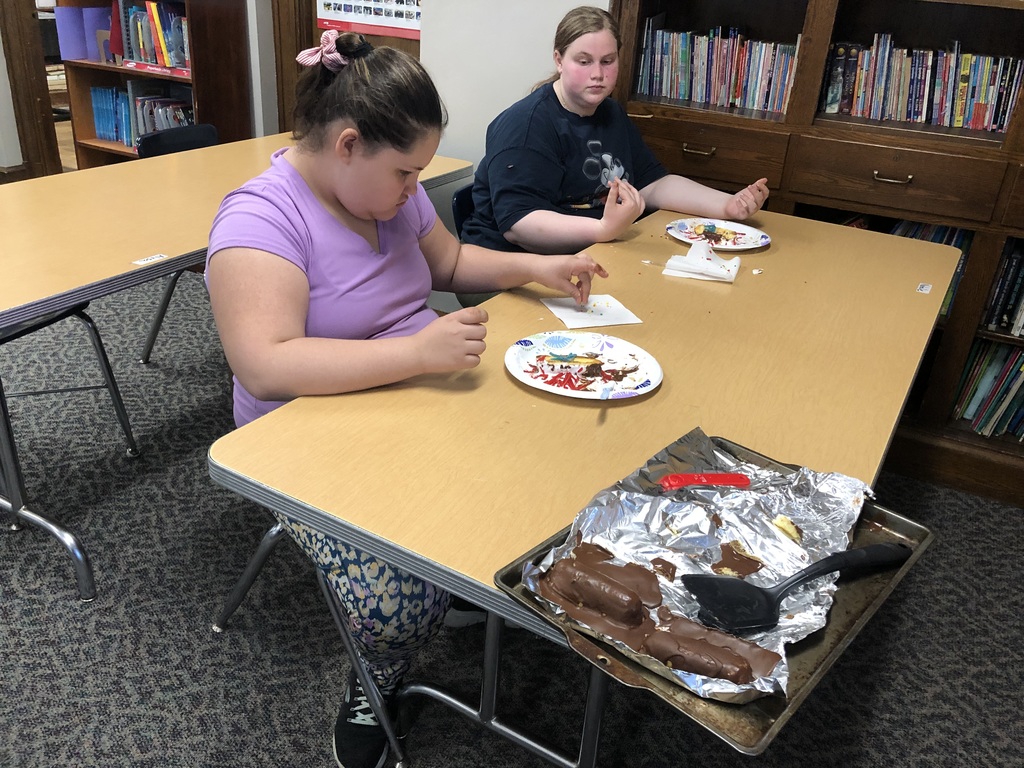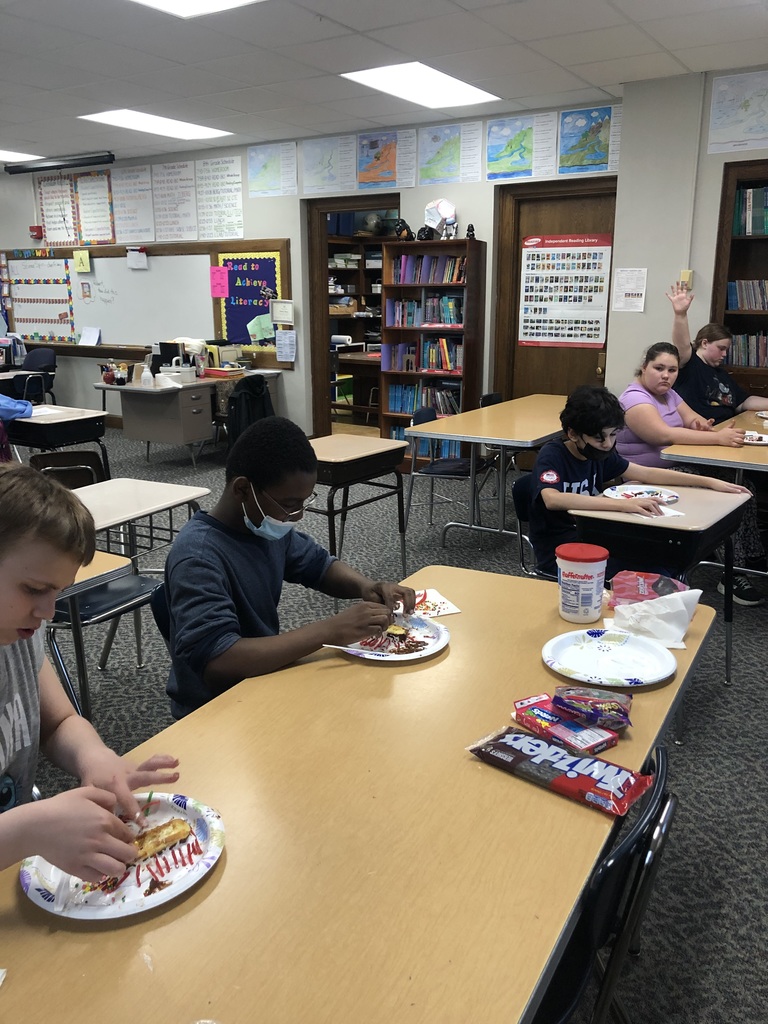 Mrs. Bieler's AP Lit students had a sweet project - creating cakes based off books! It was a delicious way to wrap up class as they head into exam day. Good luck to all students taking AP exams this week and next!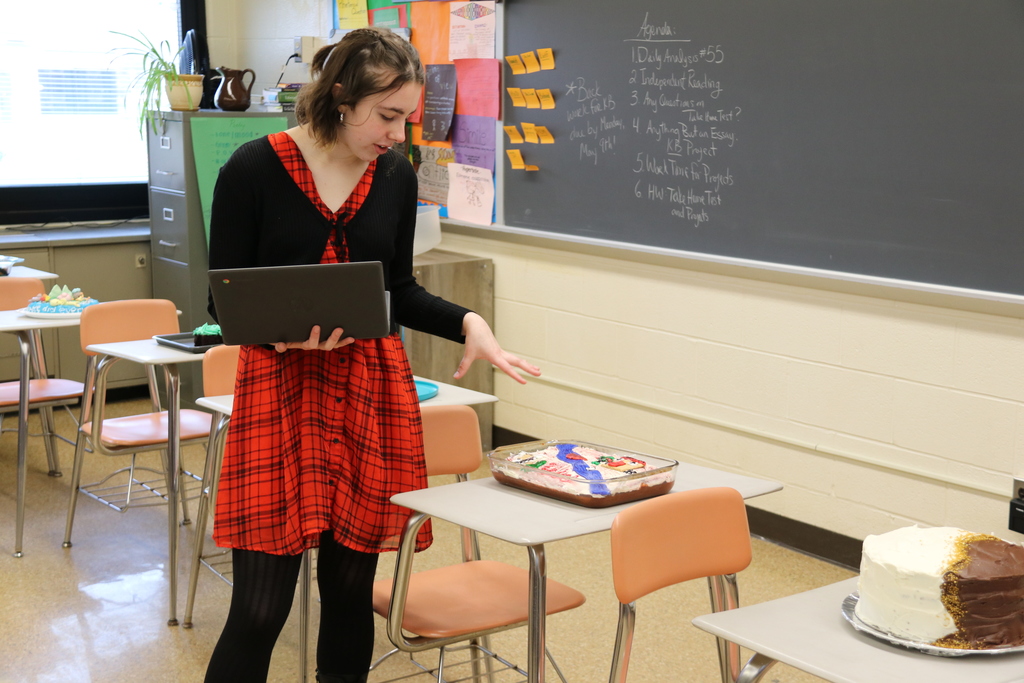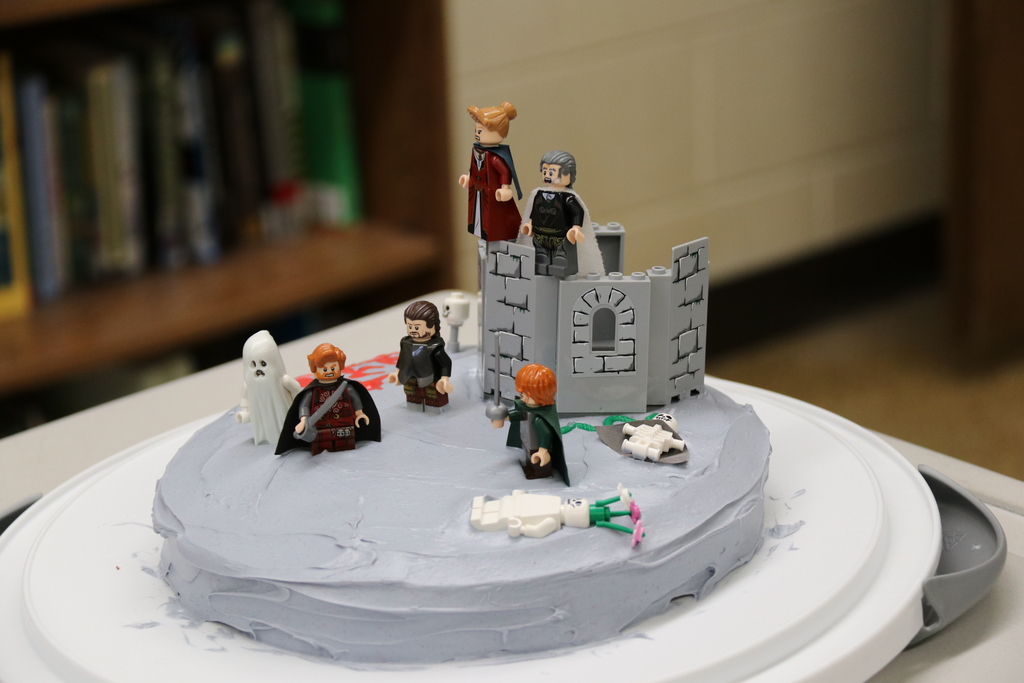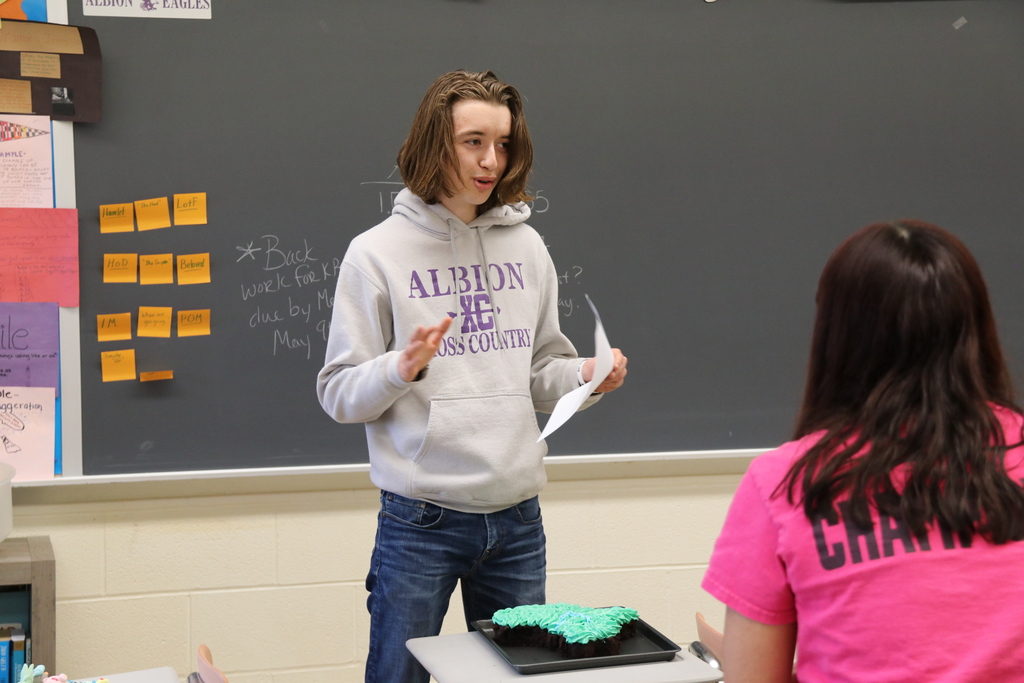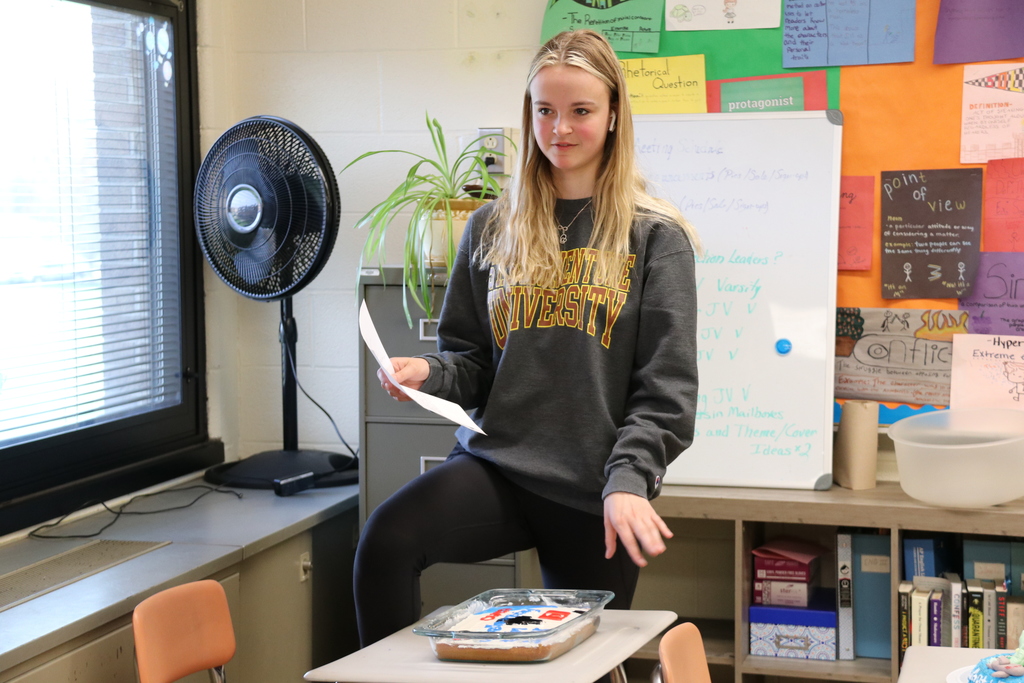 A cool collaboration: The high school chorus is currently working on "I Am Not Yours" by David N. Childs, which was written from the poem by Sara Teasdale. Mrs. Roche and her creative writing class joined the chorus to delve into the poem and it's meanings, giving both classes a lesson in music and poetry.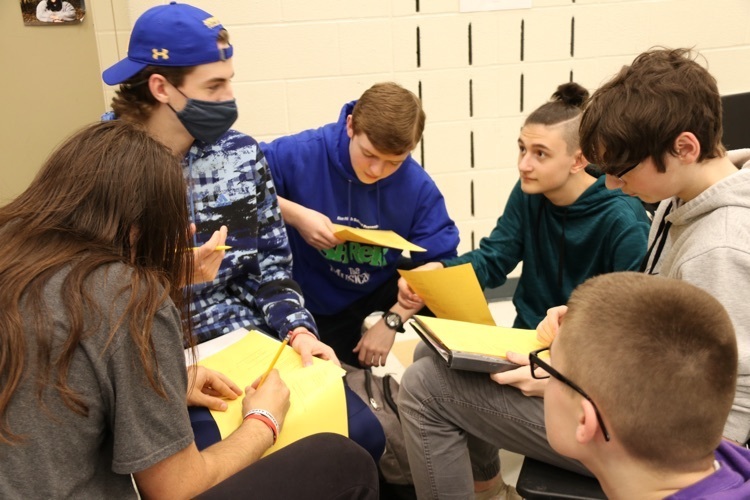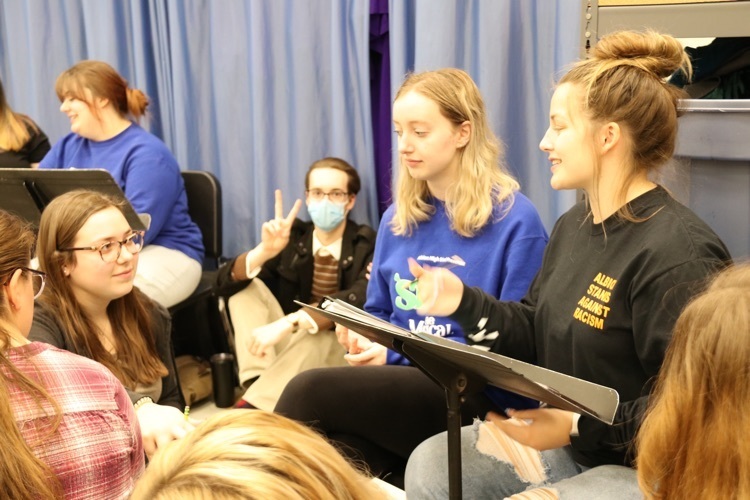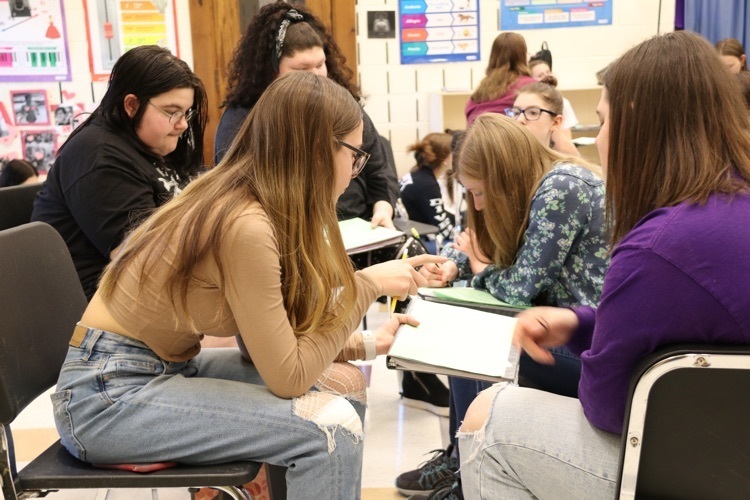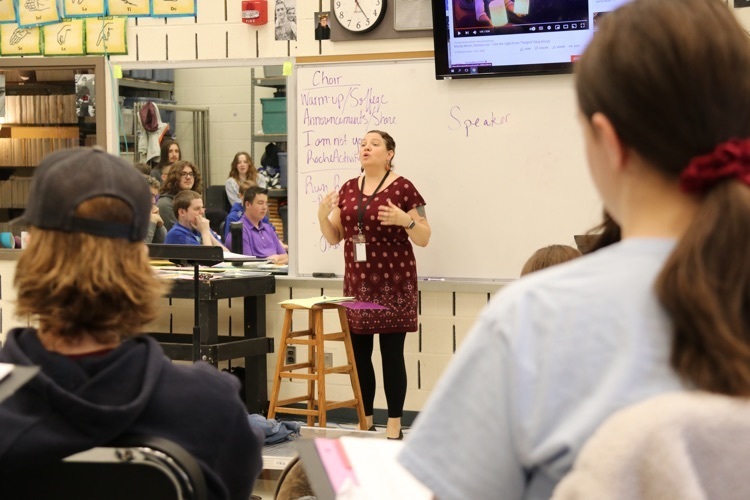 Thank you to the students, staff and family members that joined us for the English Department's Coffeehouse and Poetry Reading last evening. Hearing original work from our students was not only impressive but inspiring!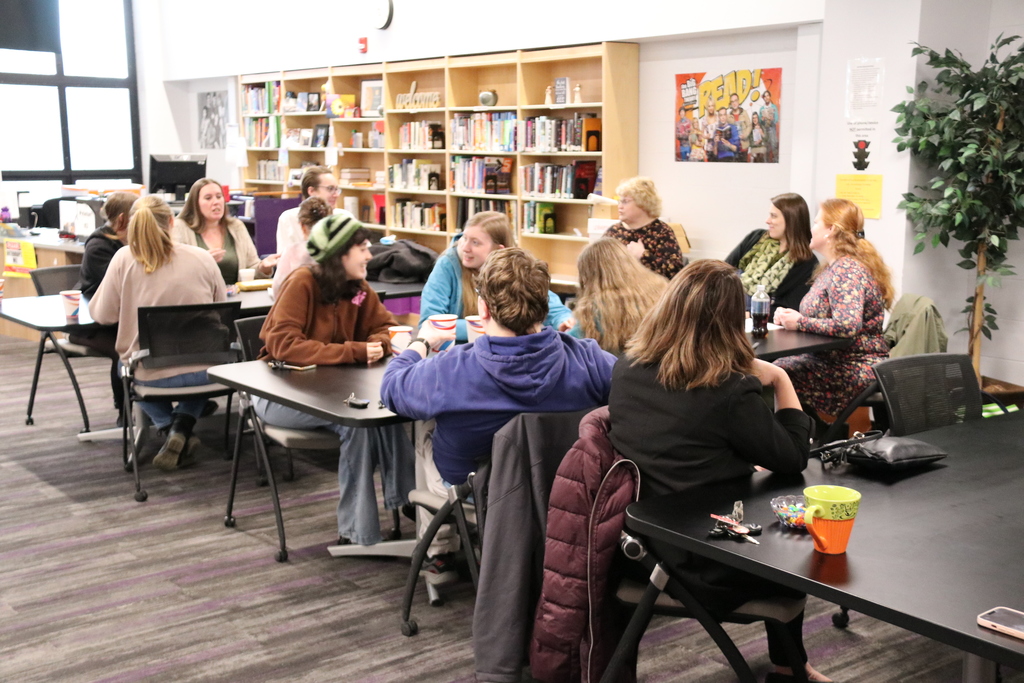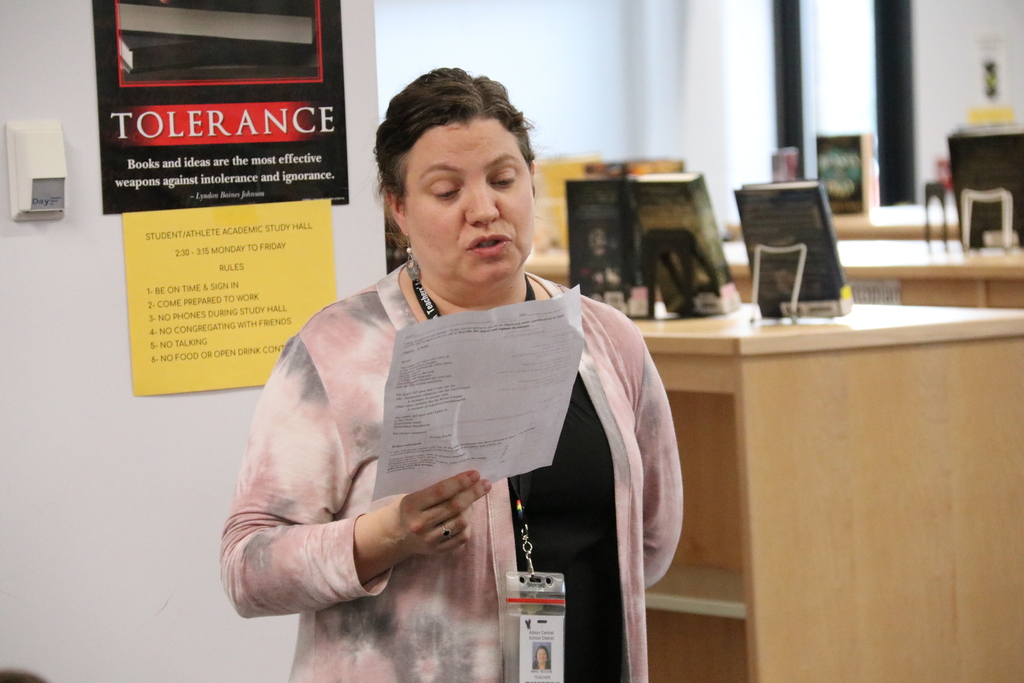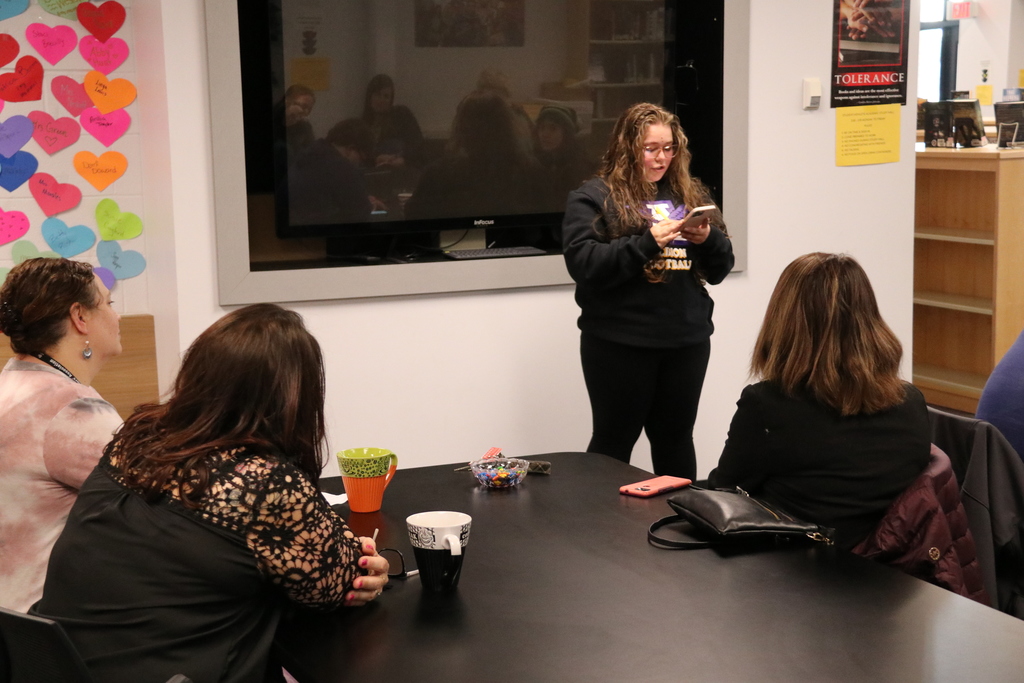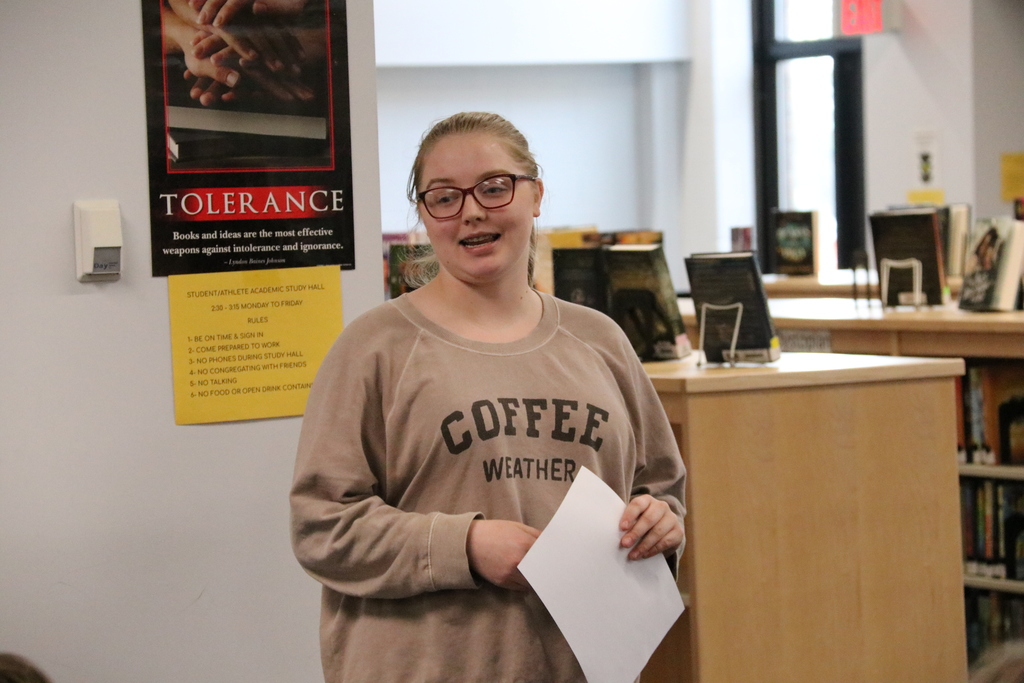 We are very proud of our students and families that served up a free dinner to the community last night. Thank you to the Missions Committee of the First Presbyterian Church for partnering with us in this initiative!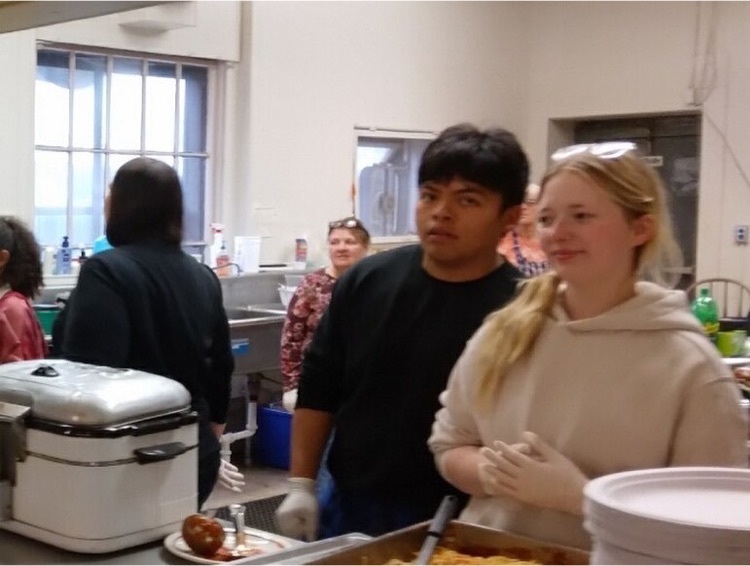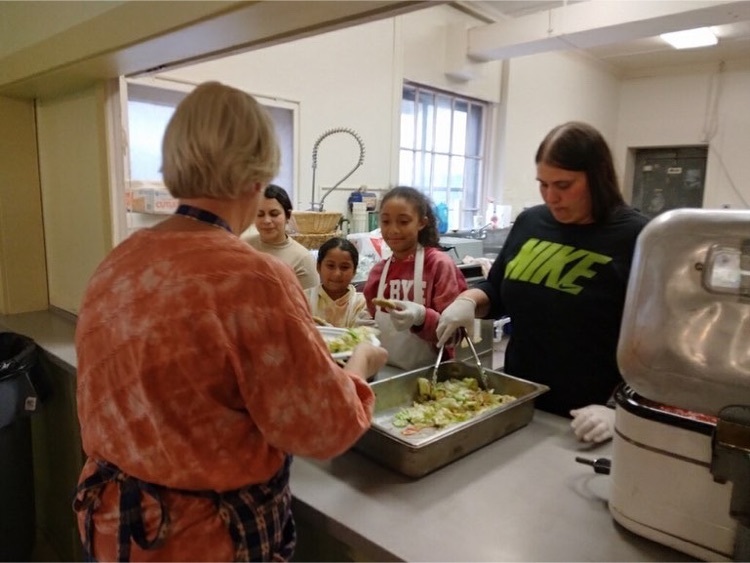 Don't forget: students and families from Mrs. Kozerski's class, along with the Missions Committee, will be serving a free pasta dinner tomorrow night, April 27, at the First Presbyterian Church from 5-6:30pm Please spread the word to anyone who may be in need of a good meal. Our students are looking forward to giving back to our community!

Great job by our middle school FFA on Friday as they joined the United Way's Day of Caring. The students and advisors spent Earth Day cleaning up Bullard Park.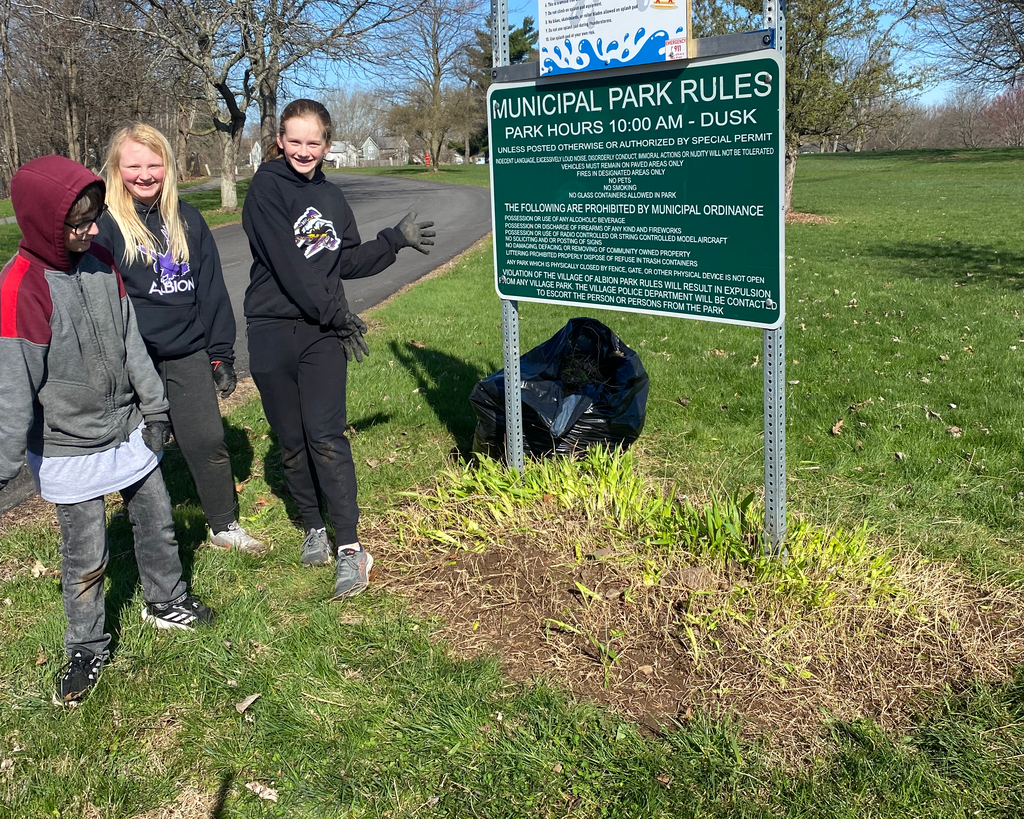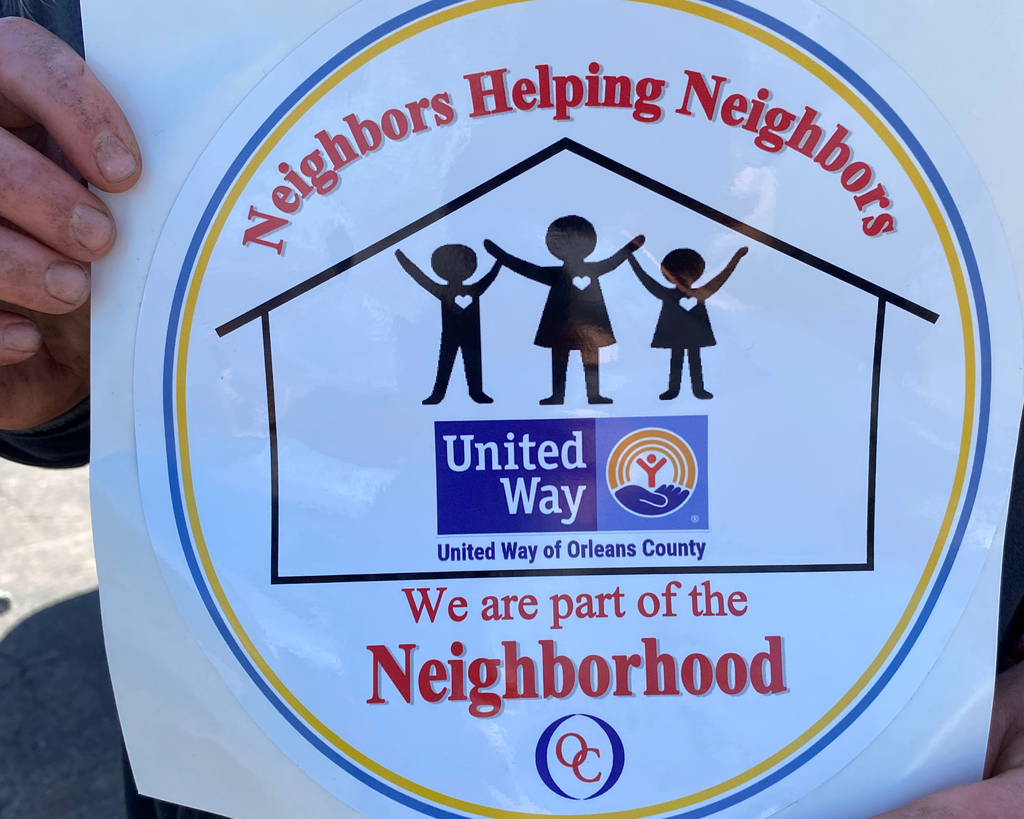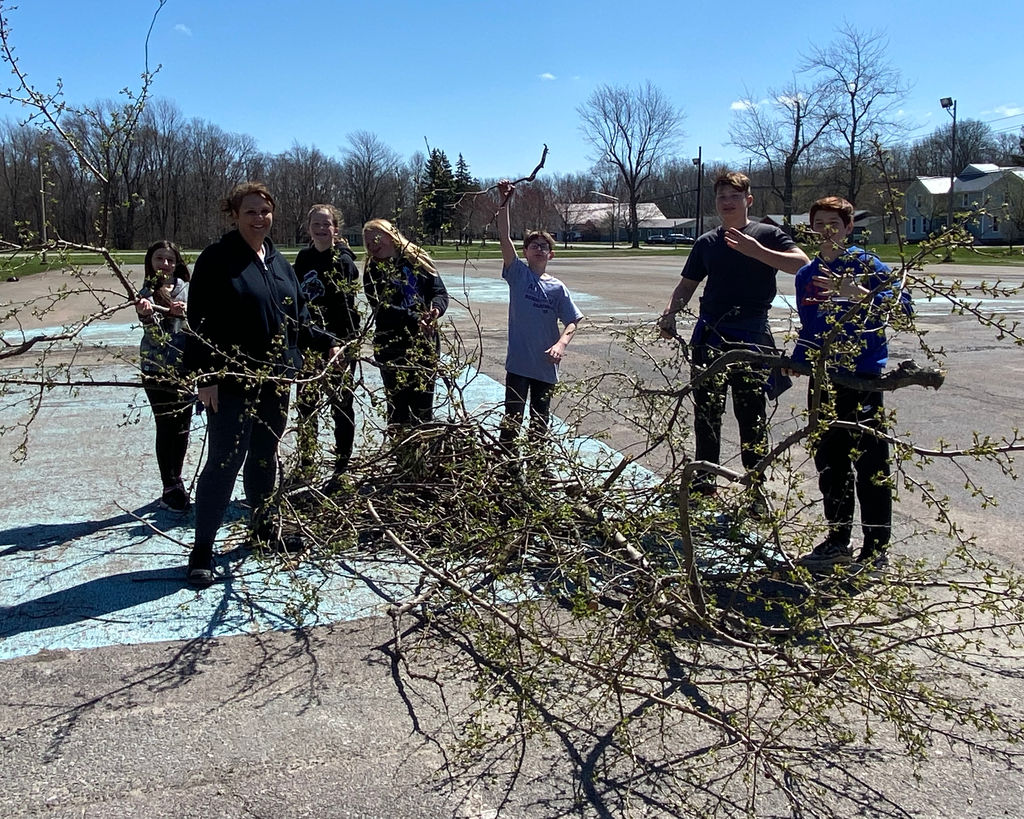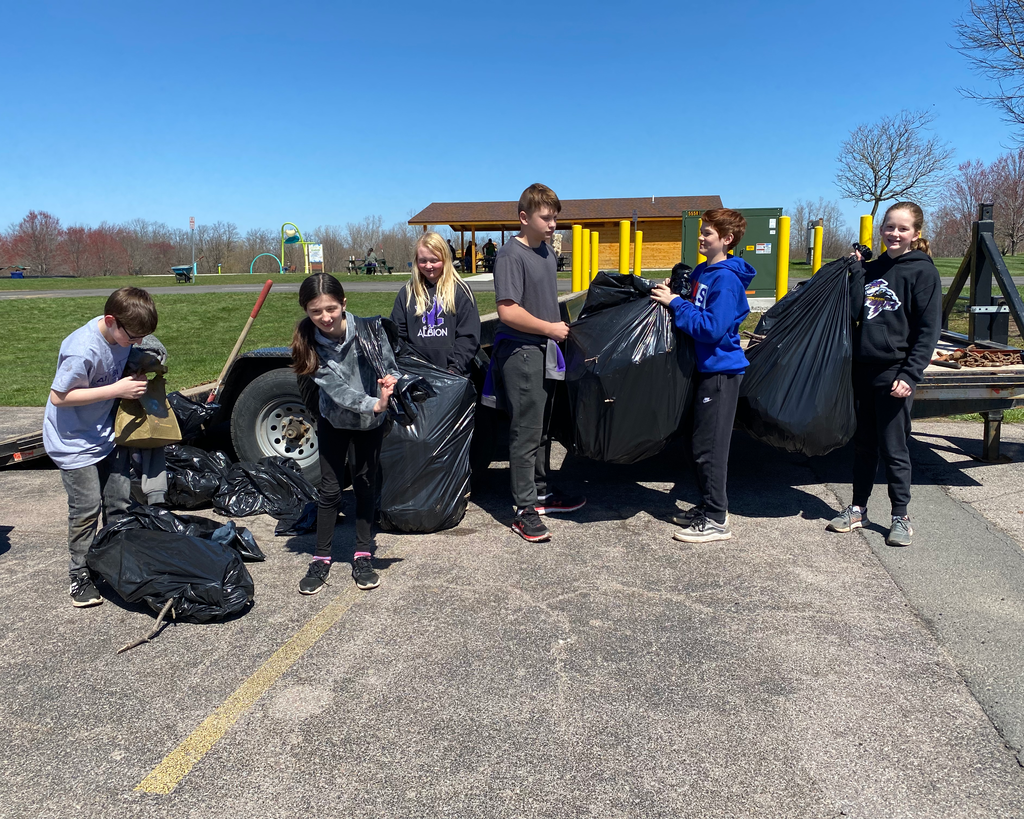 Students Cordelia Rivers, Lucy Rivers, Leah Kania, Sydney Mulka and Audrey Pask along with teacher Tim Archer got into the volunteering spirit this past weekend. The group cleaned up nine bags of trash along the railroad tracks! Thanks to Tom Rivers for the photos.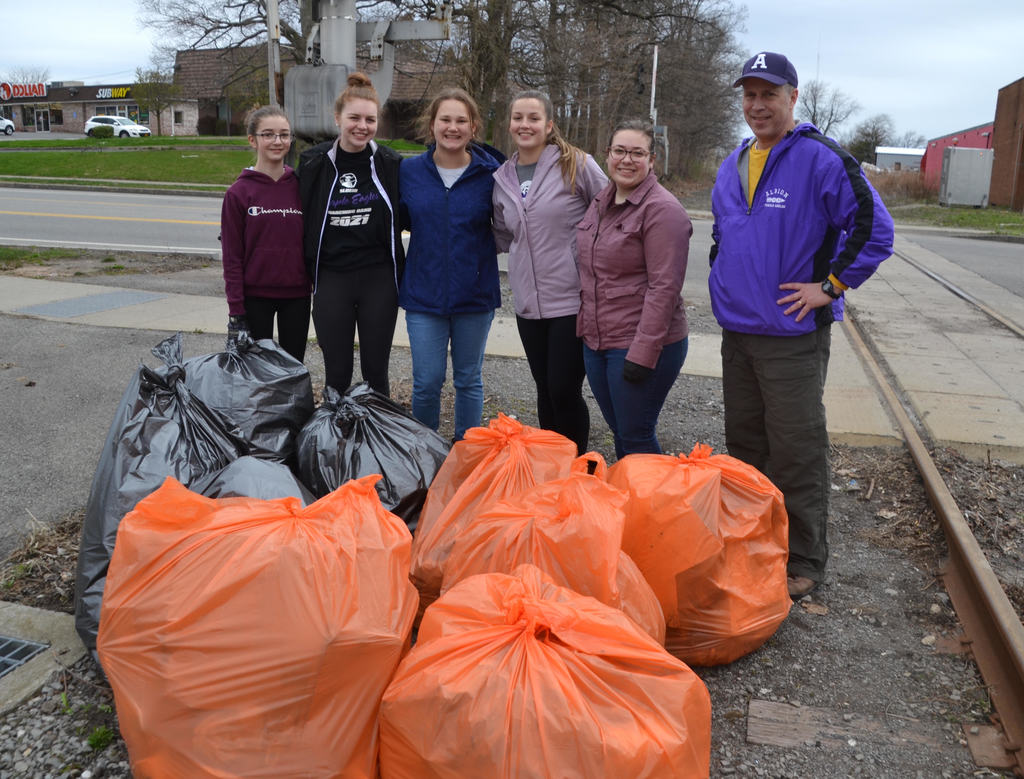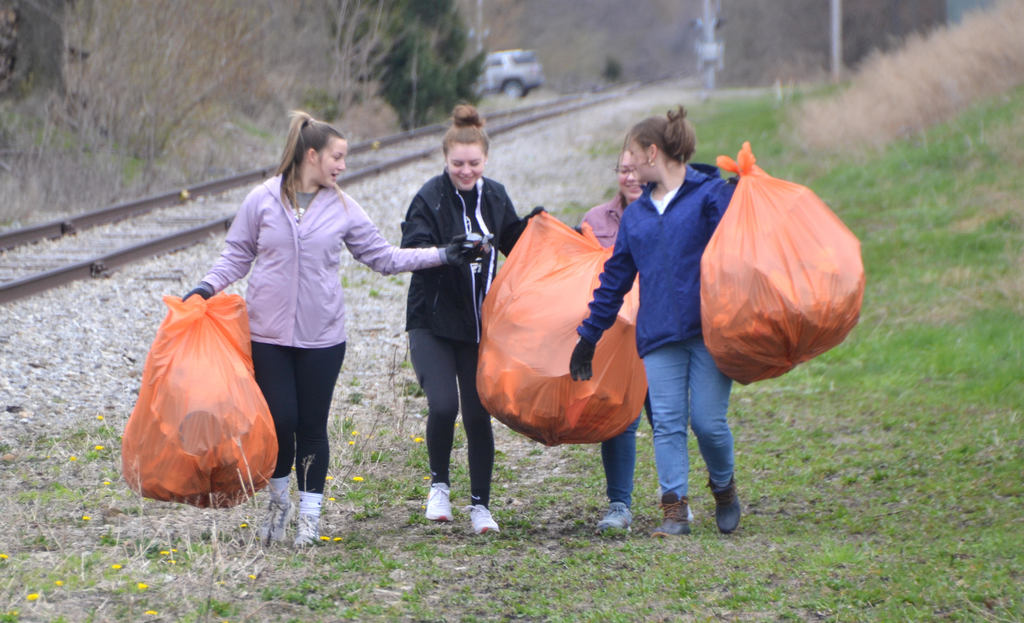 Ag science students Dylan Roath and Declan McCue taught composting 101 to members of the community at the Hoag Library last week. It was a great example of how our students and schools connect with our community!