Mrs. Roche's creative writing classes have been working on poetry and the power of words. The students shared their original poems during class last week. Mark your calendars for the annual Coffeehouse hosted by the English department on April 27. It is an open forum for students to share stories, poems, essays and songs and is open to the public.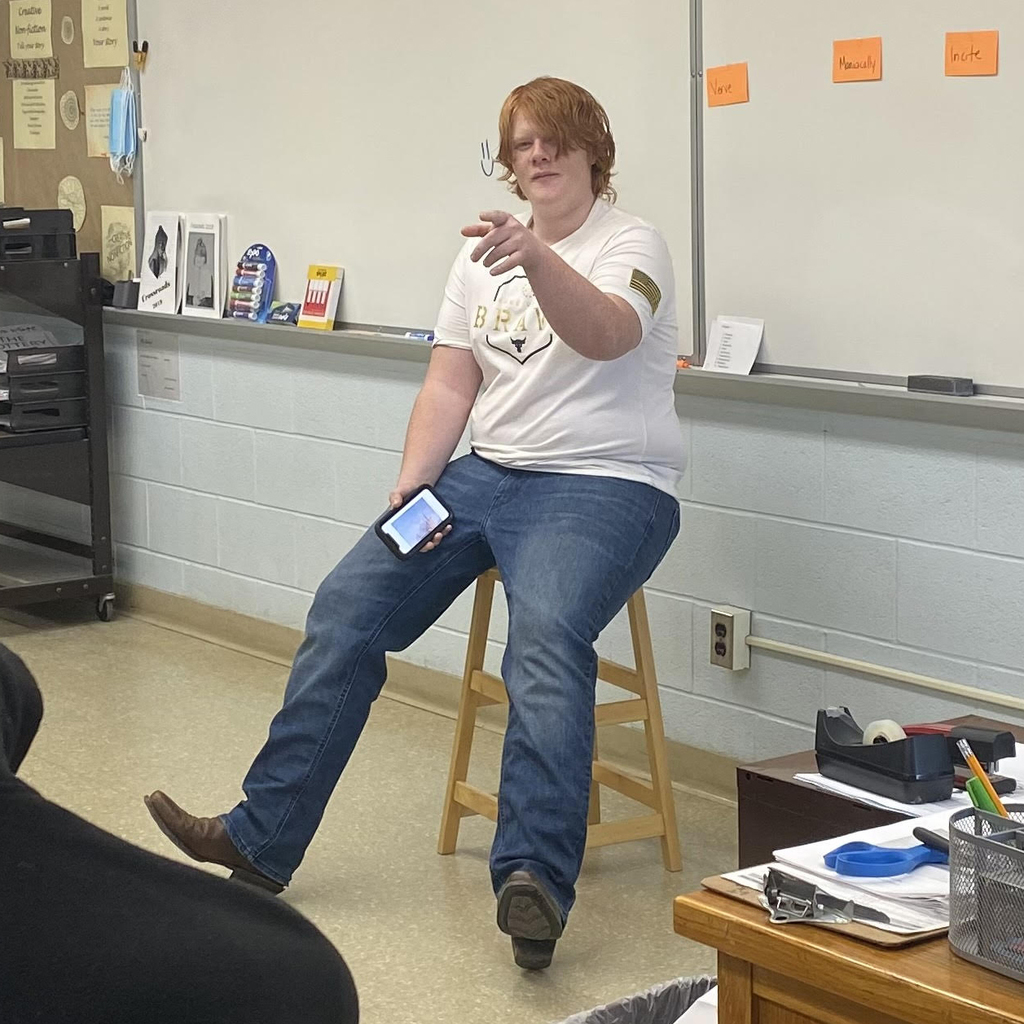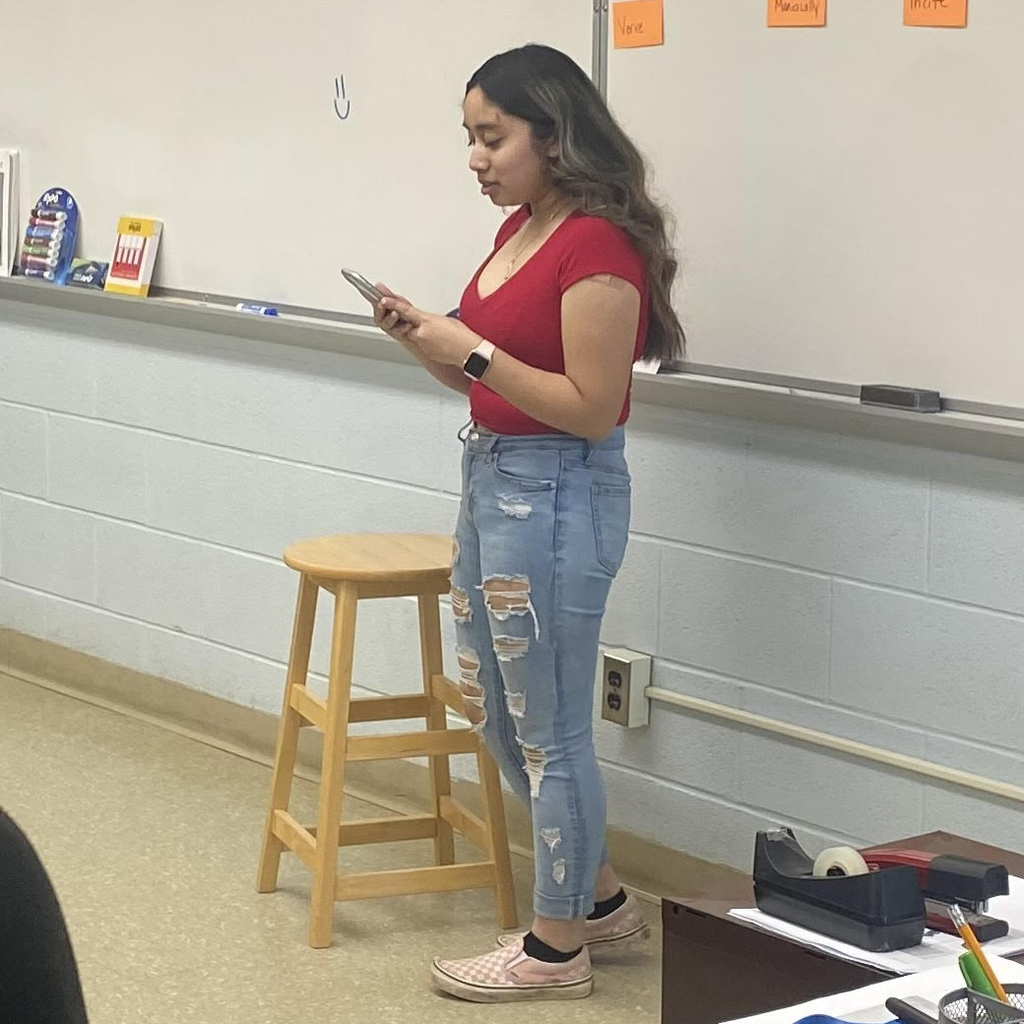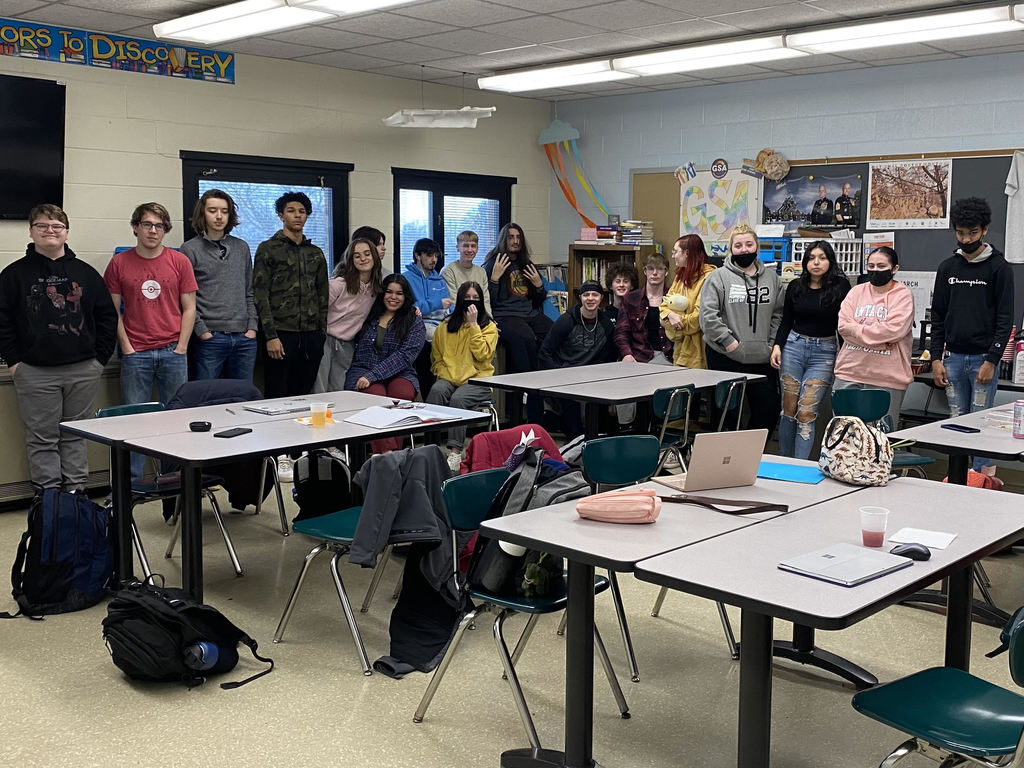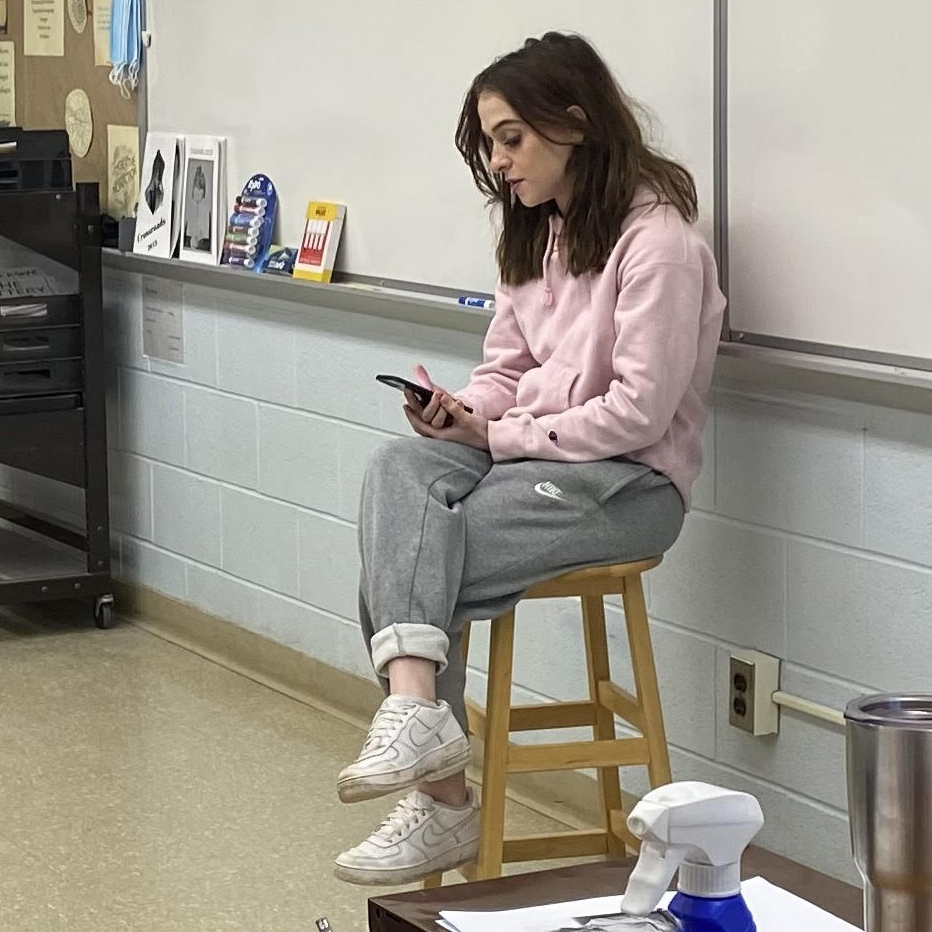 We love our bus drivers! Thank you to all who work in our transportation department. This morning's breakfast was just a small token of our appreciation for all that you do.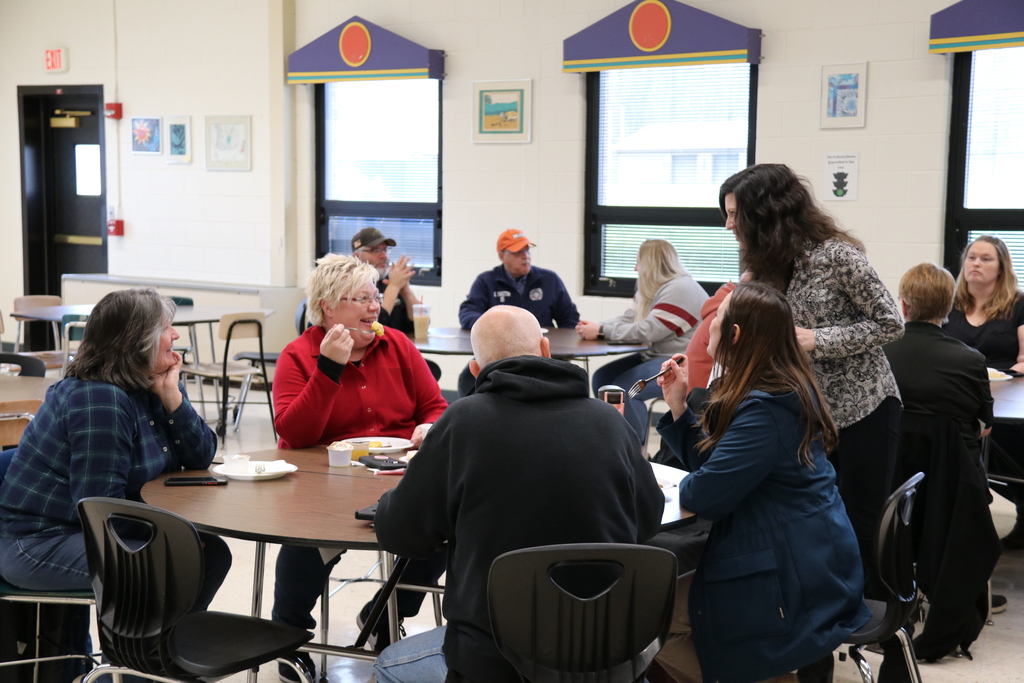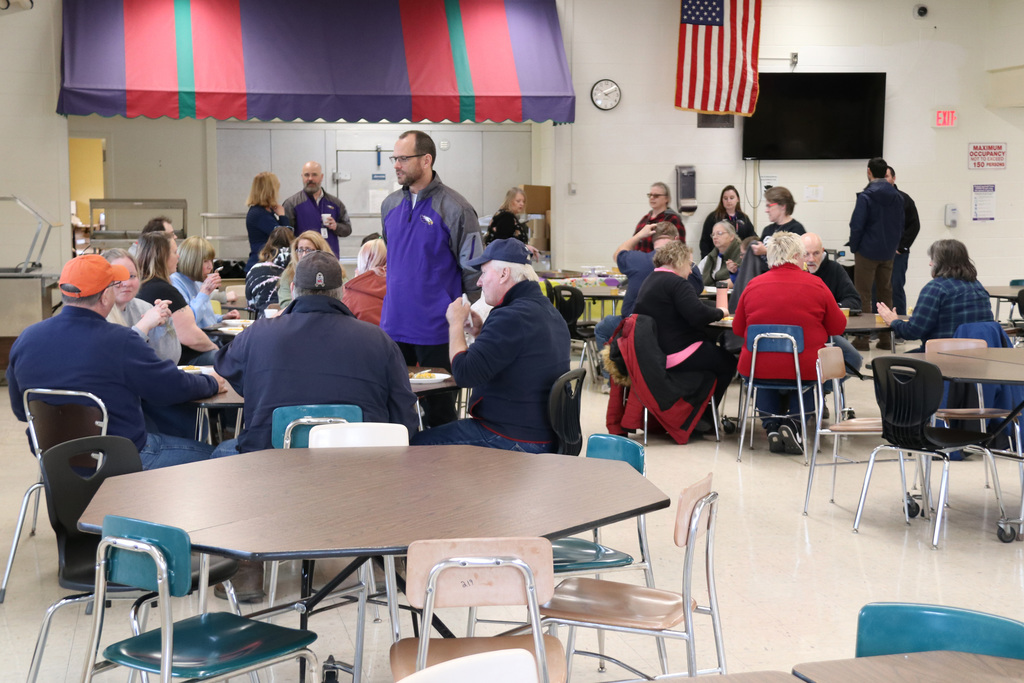 Thank you to all the middle schoolers that joined us for Literacy Night last night! We hope you had fun completing all the stations. An additional thank you to all the teachers and community partners for making this night a success.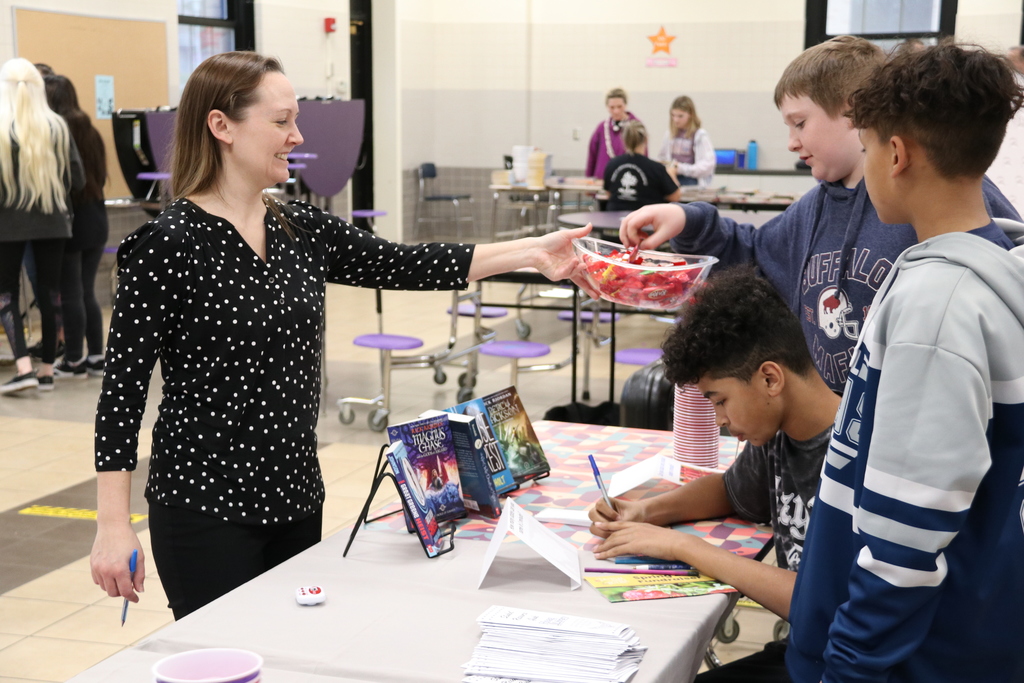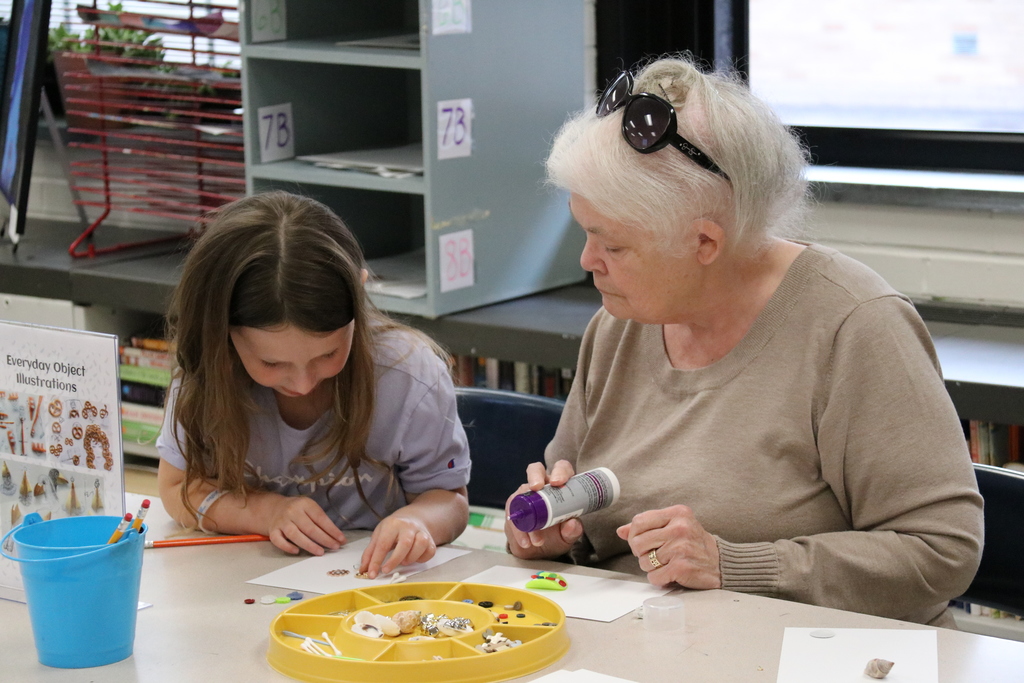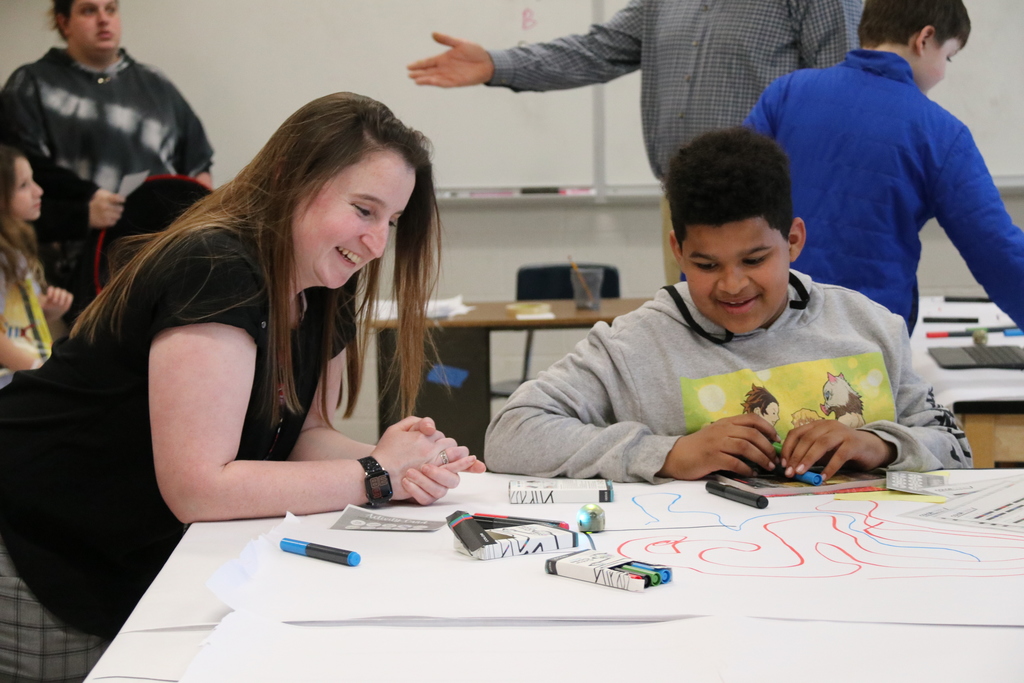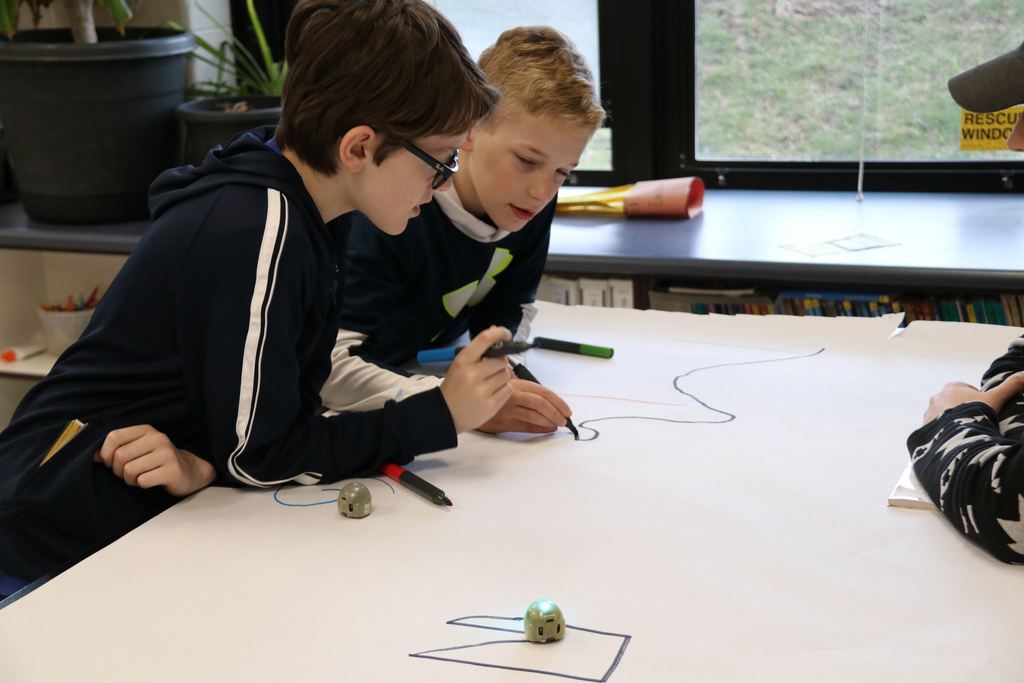 #TBT Enjoy this short verse featured in the 1925 Chevron. It was included by a former student who noted, "I am thinking how well it fits my feeling toward you boys and girls and teachers of A.H.S."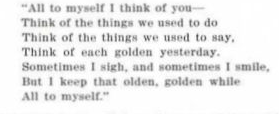 Today some of our high school FFA students shared a story with some of our elementary students - and then brought out worms! It was a great lesson on gardening, composting and recycling.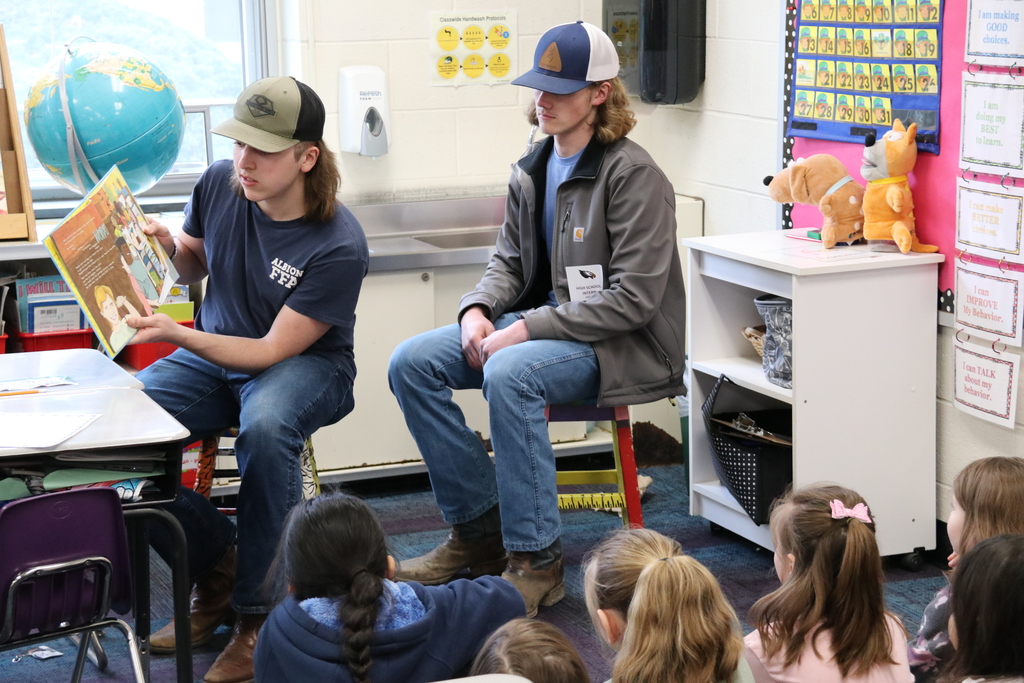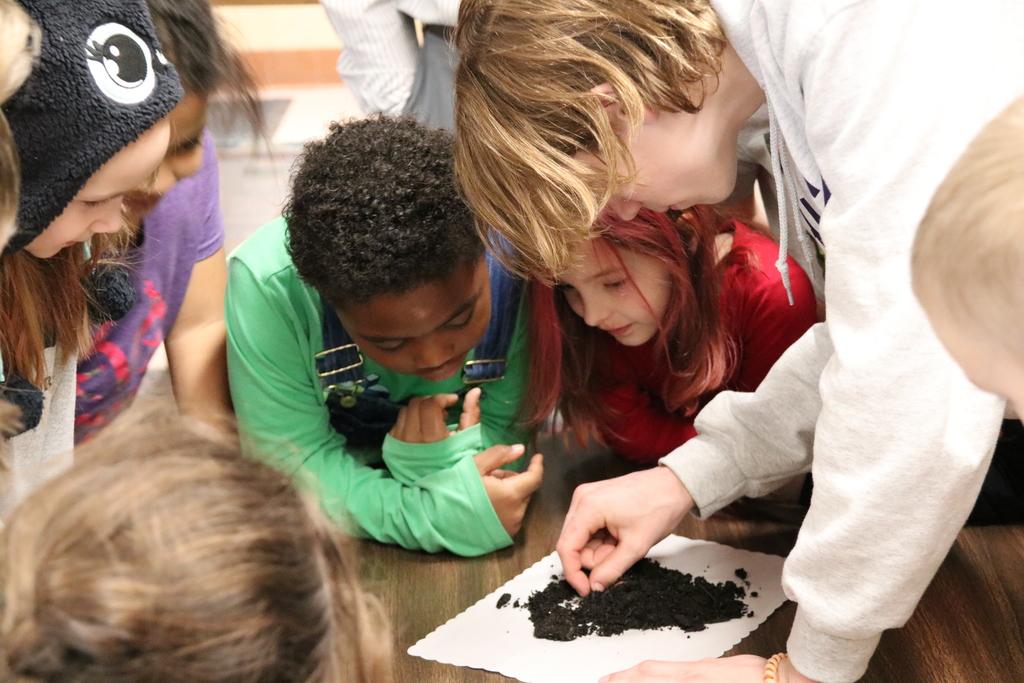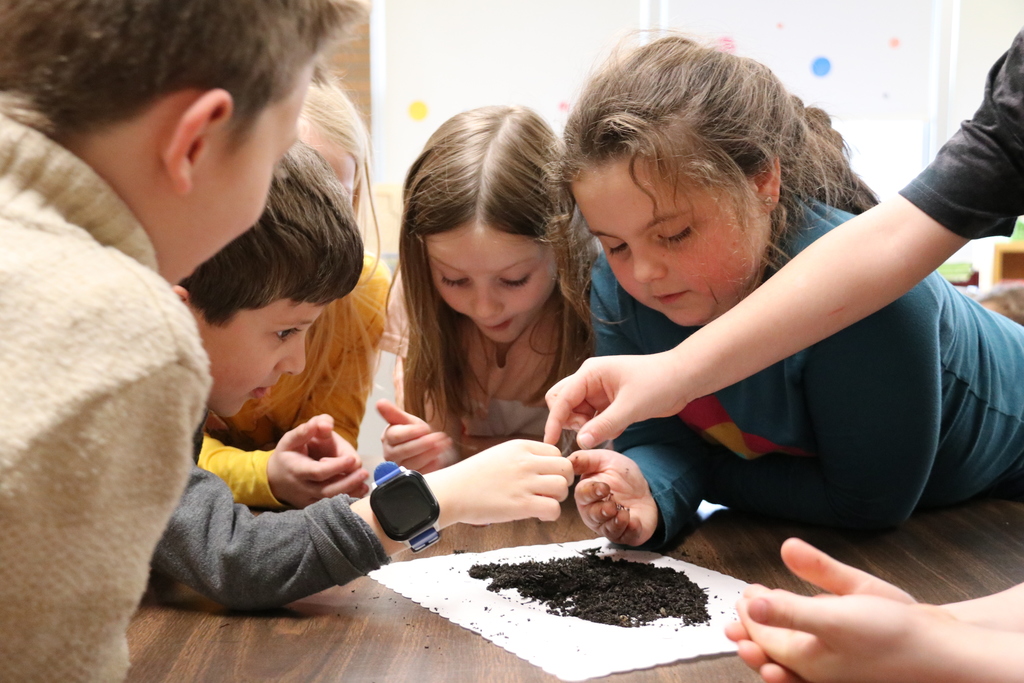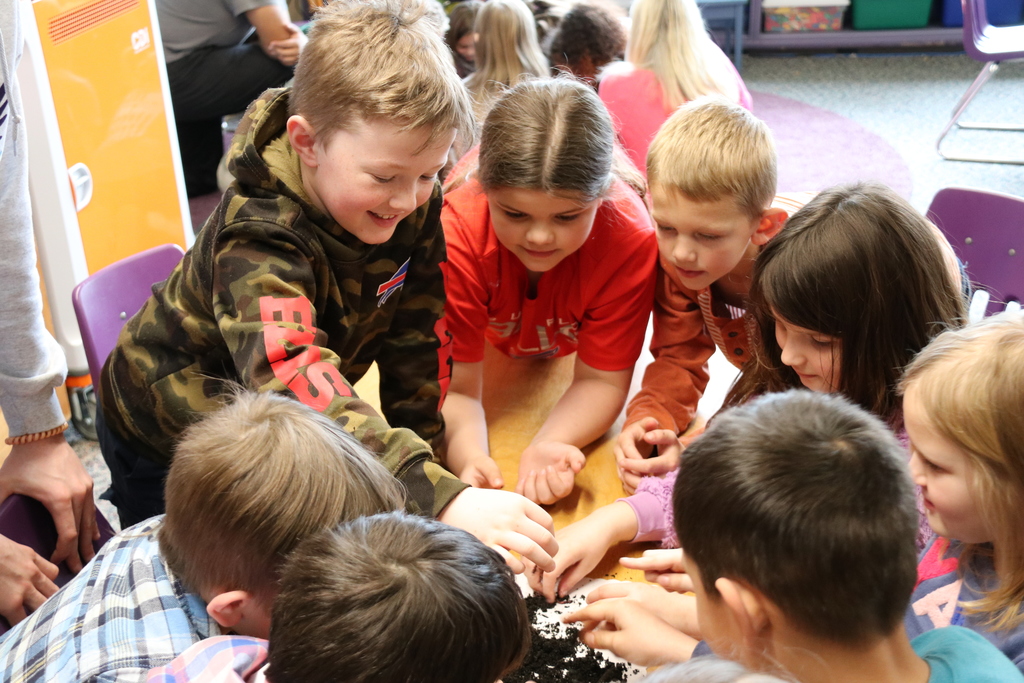 Parents who are registering a kindergartener for 2022-23: don't forget to get your packet turned in! They are due Monday, April 4. If you have any questions, please contact the registrar at 589-2051

Check out how the high school celebrated St. Patrick's Day back in 1915. #fbf #FlashbackFriday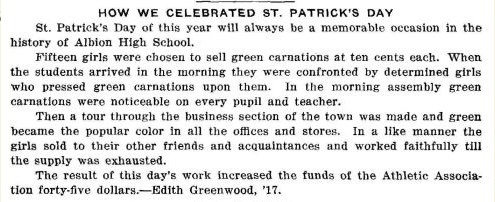 Can you believe there are just 100 days until graduation?? We look forward to celebrating our seniors in the coming months.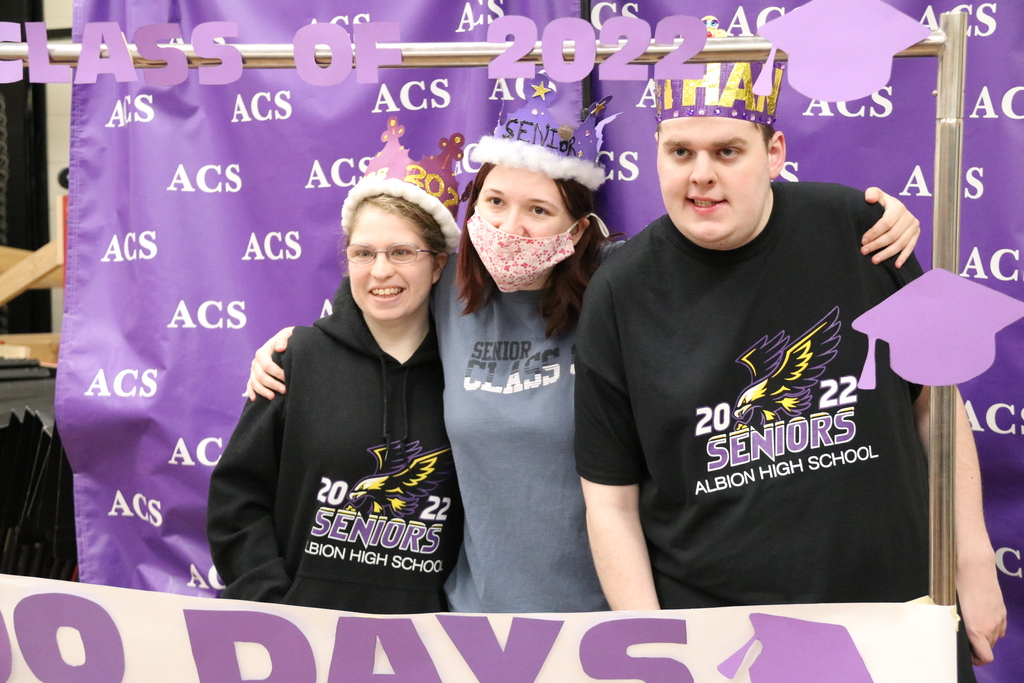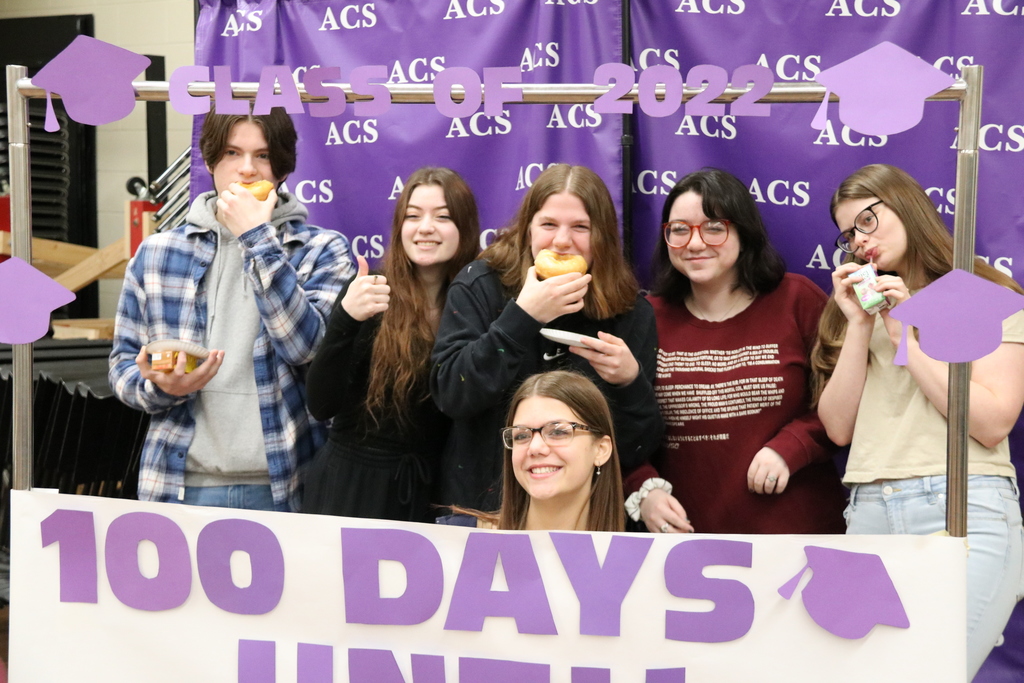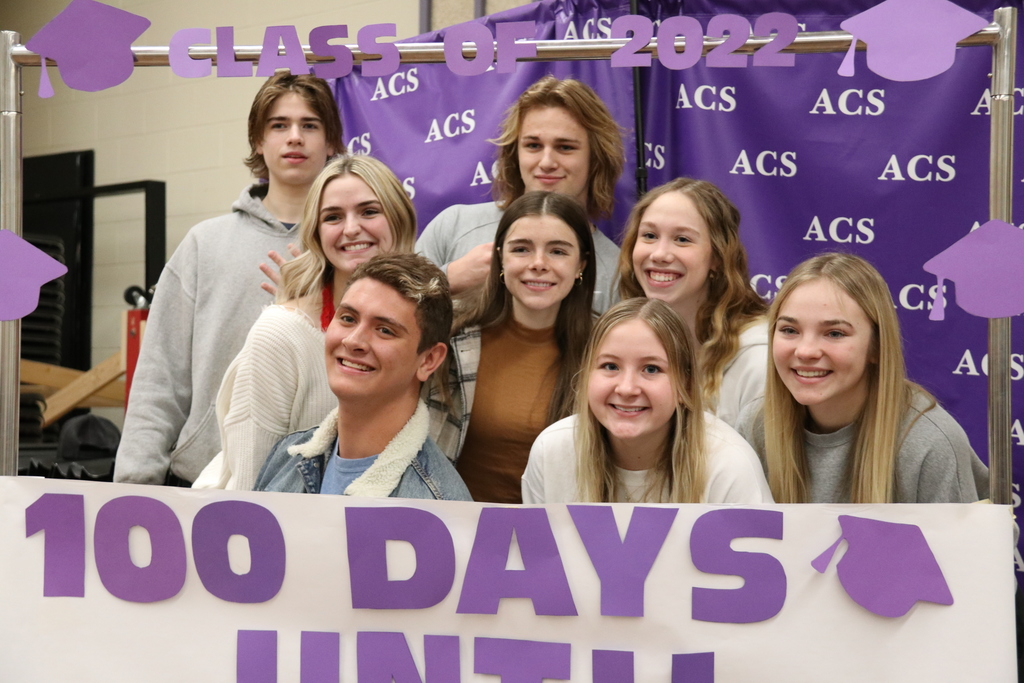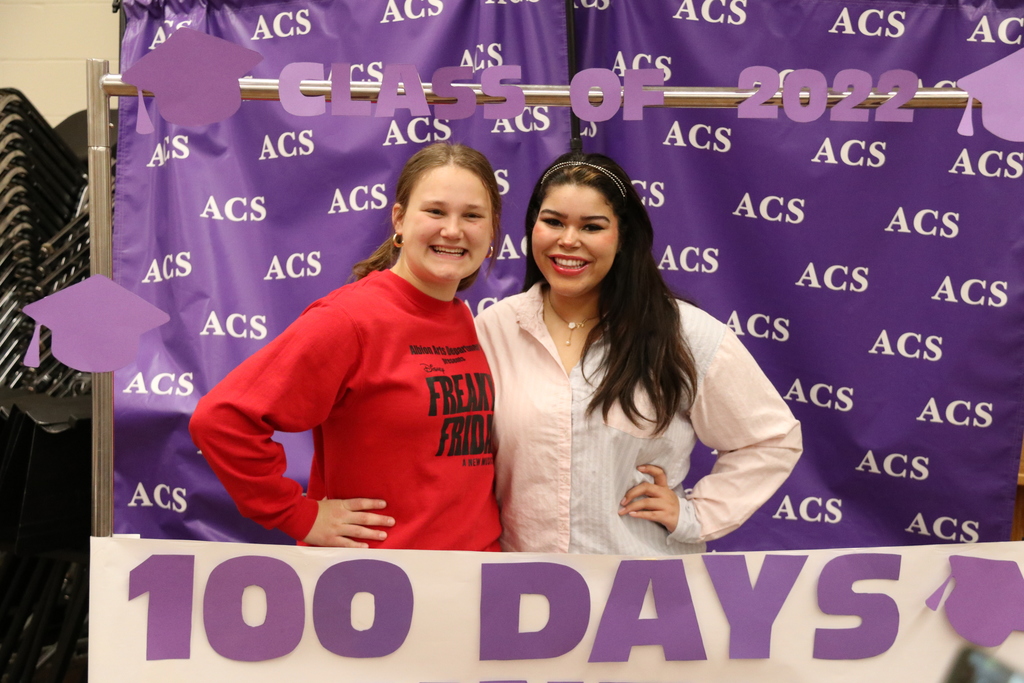 Fresh maple right on campus! Mr. Oldenburg's Ag Science class has been tapping maple trees around the school.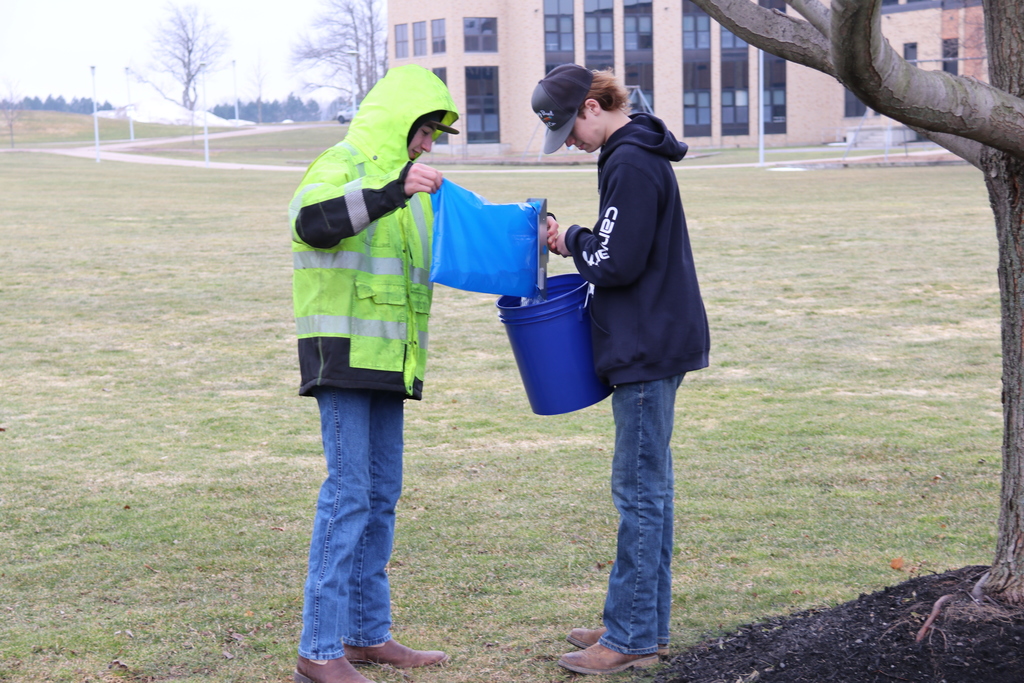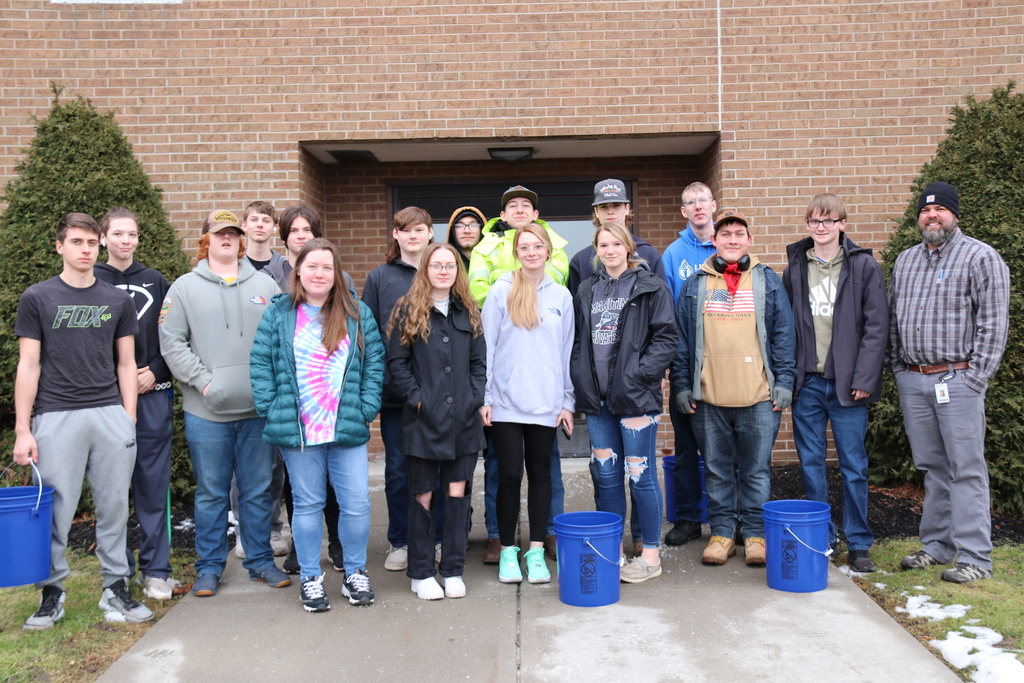 Mrs. Faraci's science students were inventive last week, creating structures out of toothpicks and marshmallows to try to withstand an earthquake table.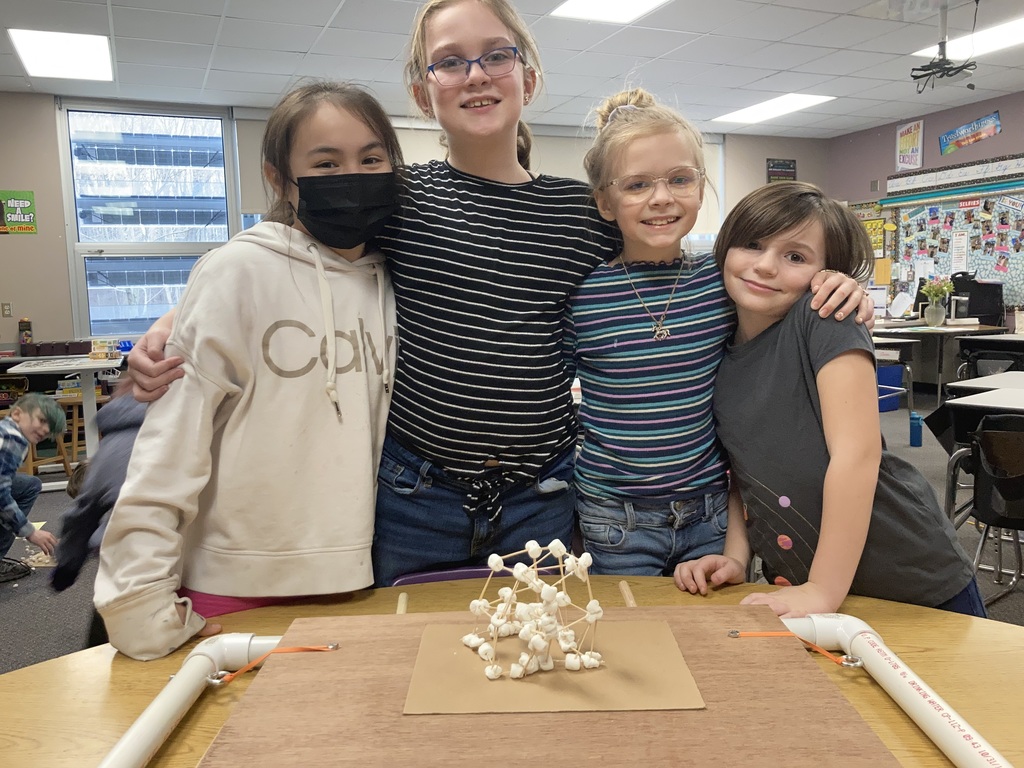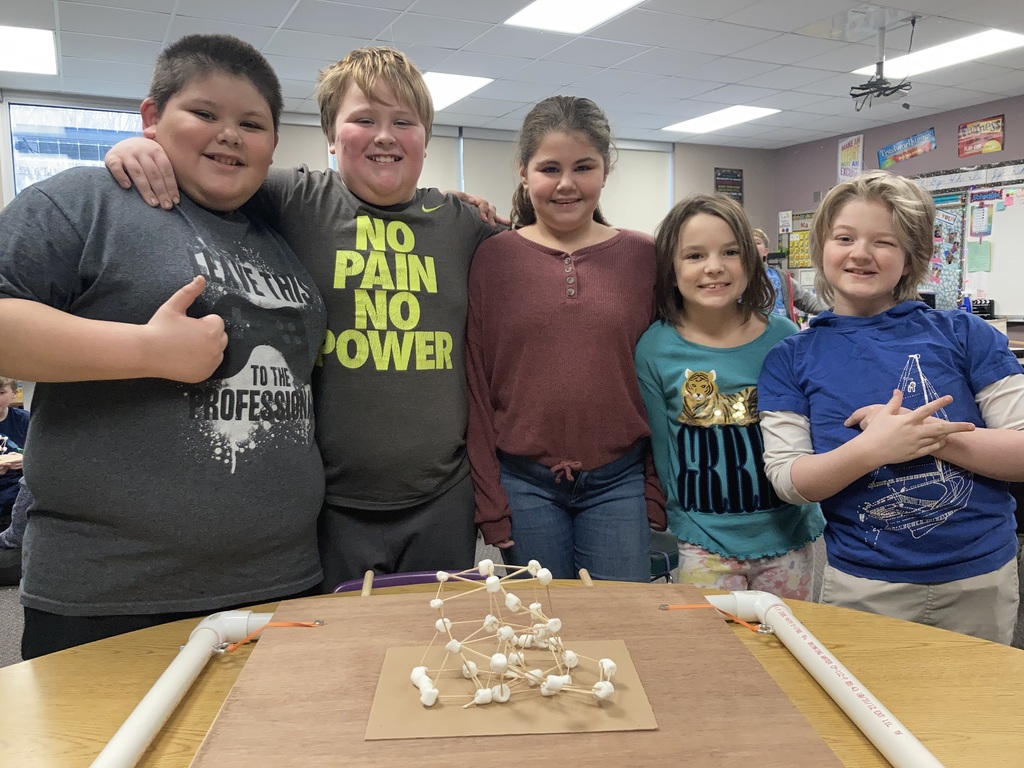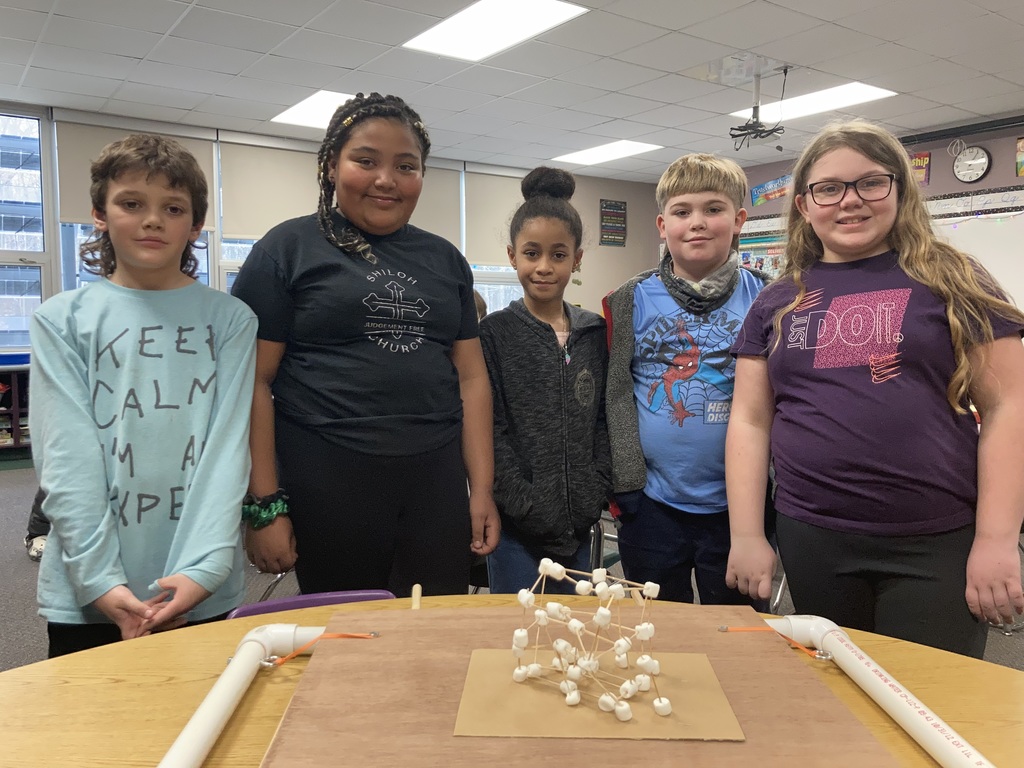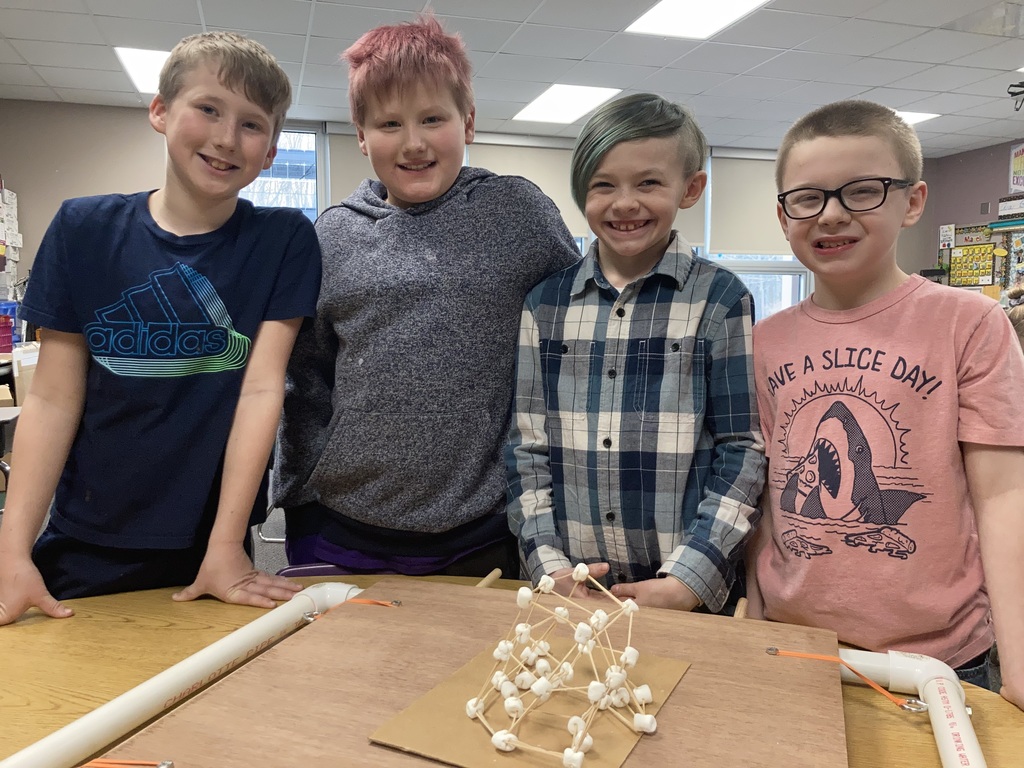 Court was in session in Mrs. Conde's class today! Students held different roles for character court, the People of California vs Lennie Smalls, to show their understanding of the novel Of Mice and Men.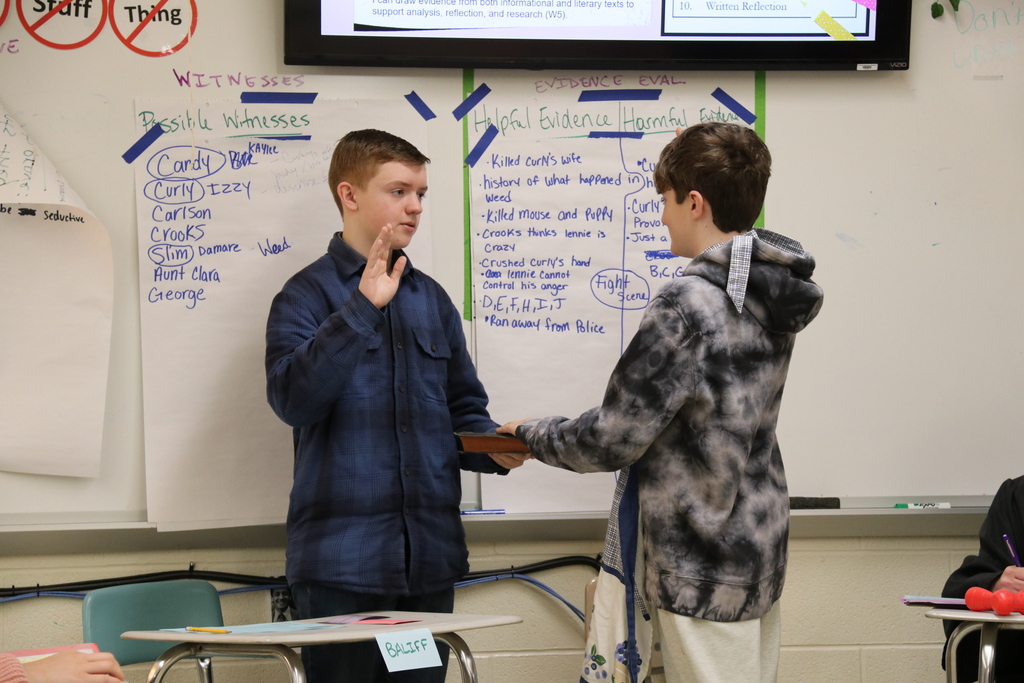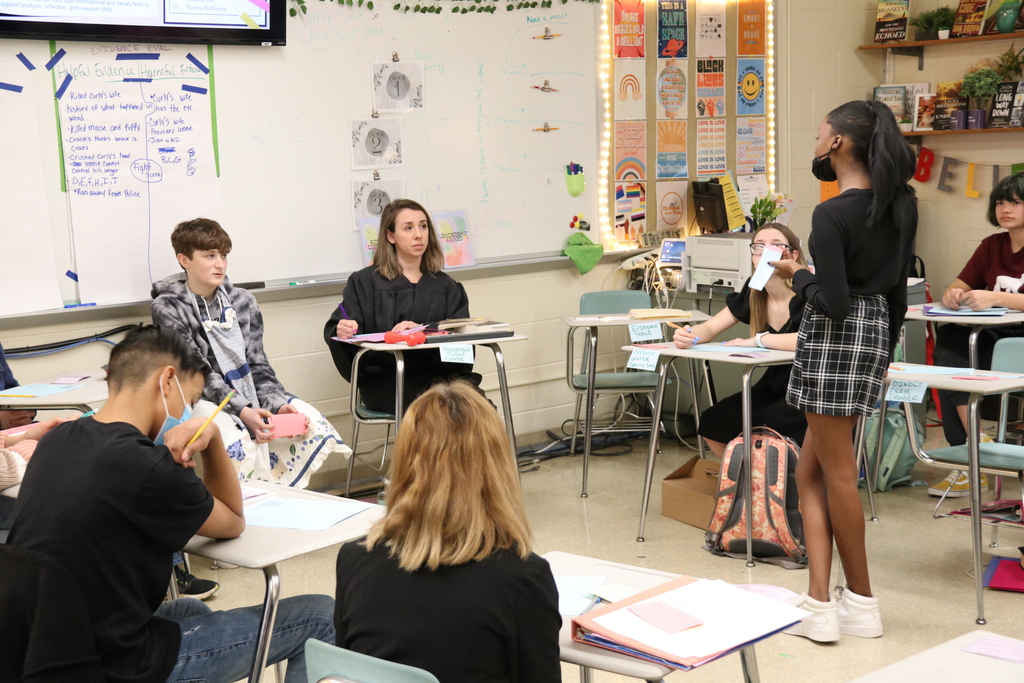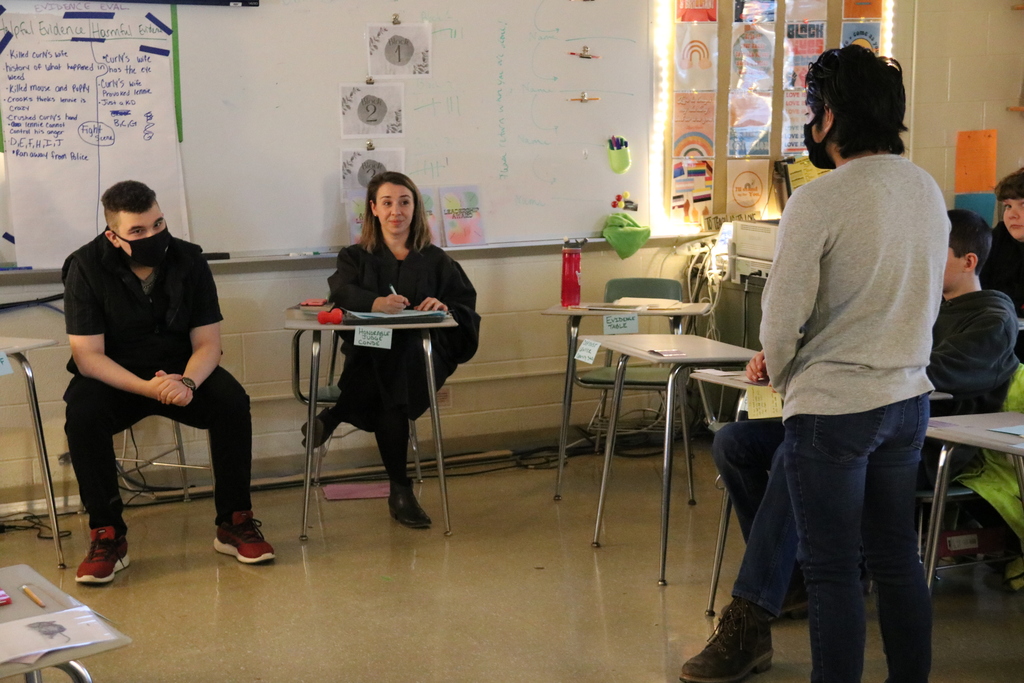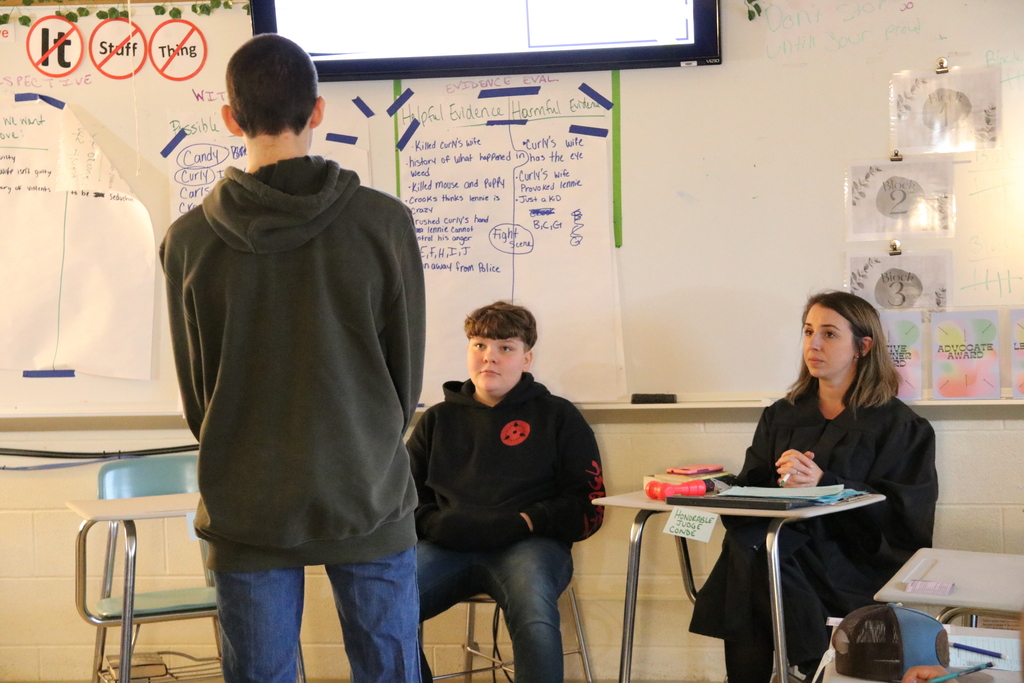 We were honored to host the All-County Music Festival this past weekend featuring elementary chorus, jr. high band and sr. high chorus. Great job to all students involved!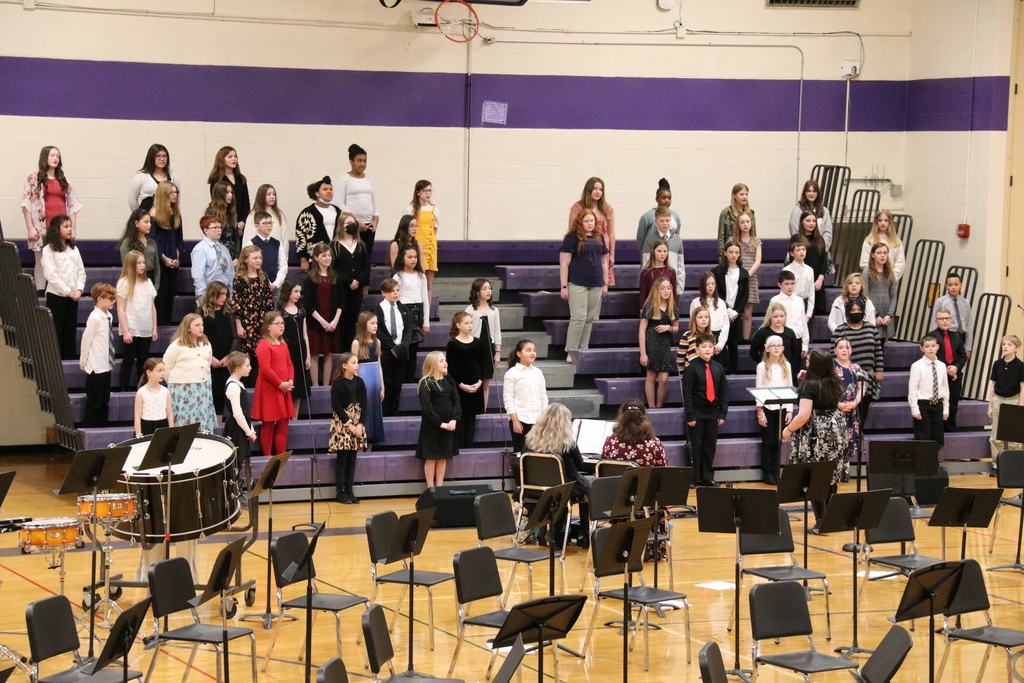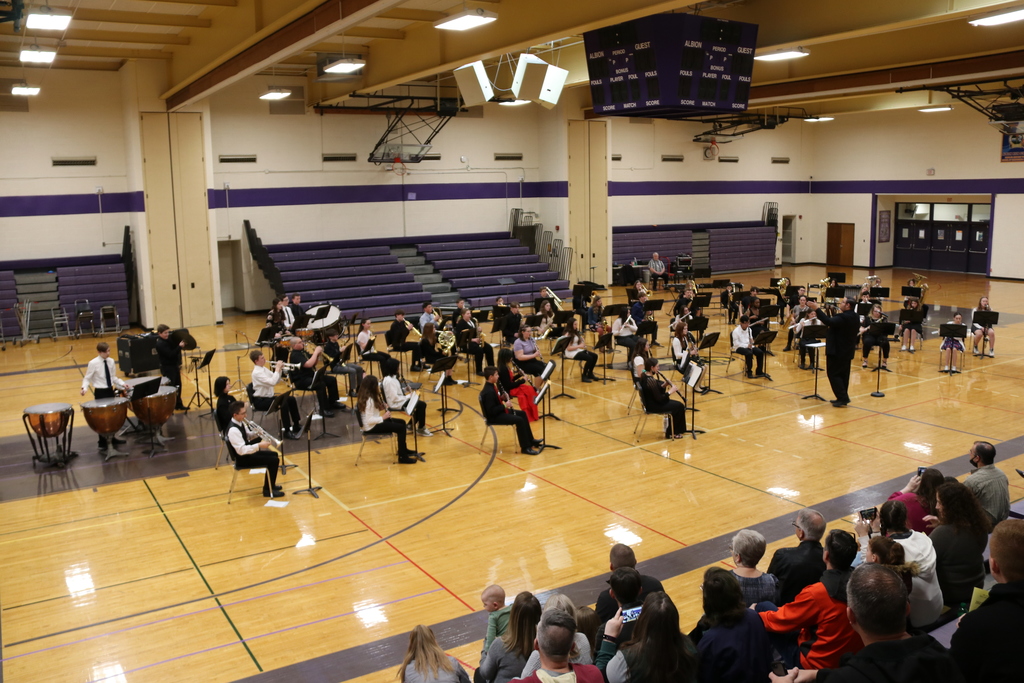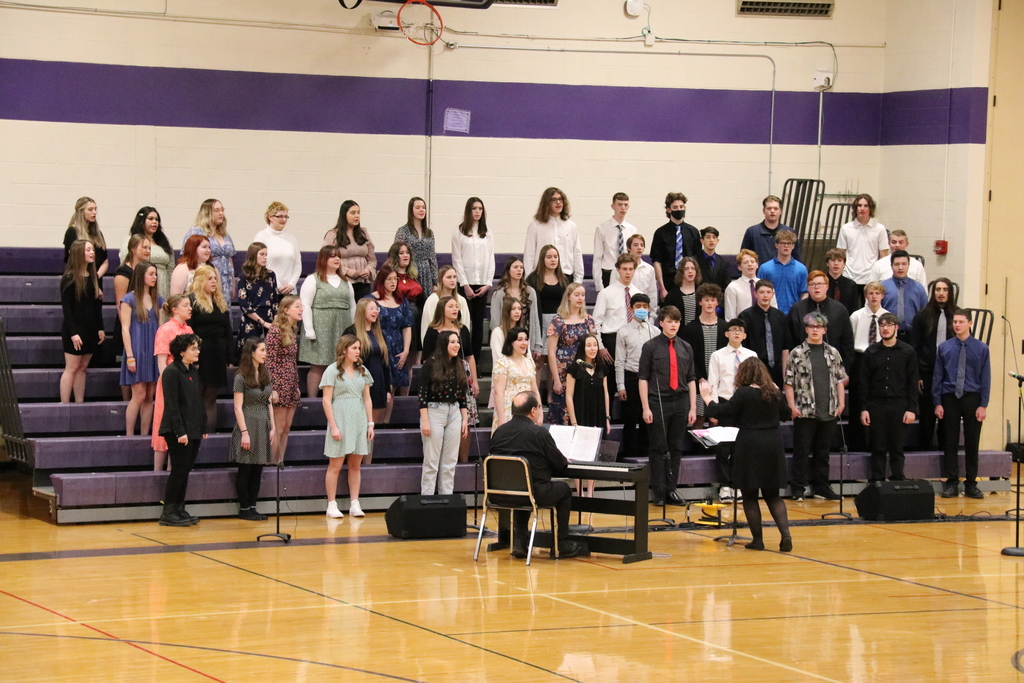 Thank you to The Hill Brothers for coming out and entertaining our elementary students today and getting us more excited about reading!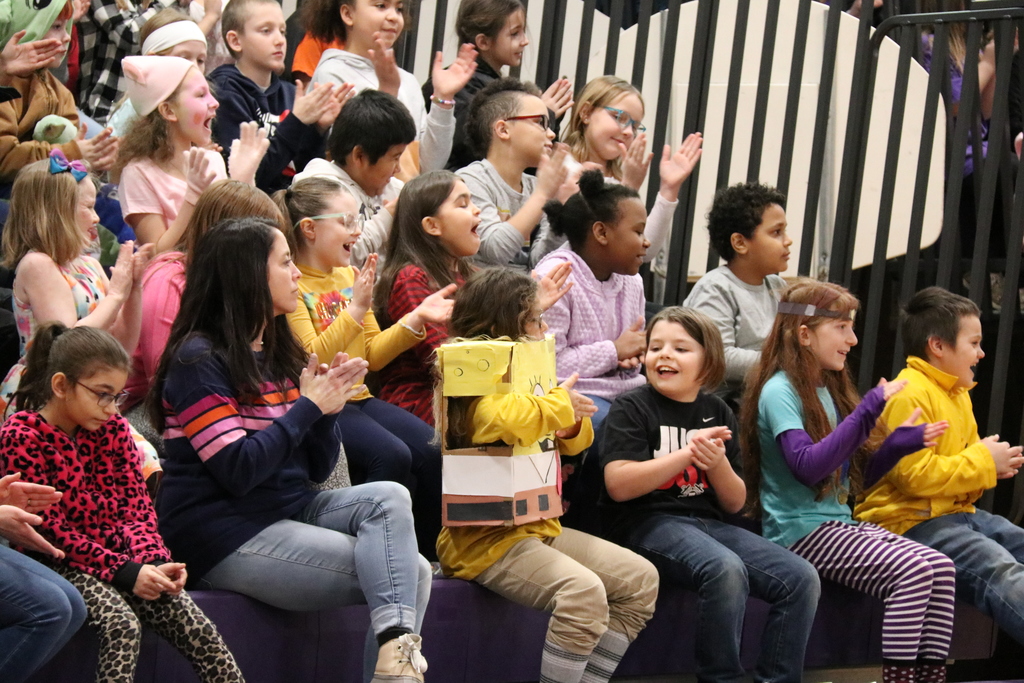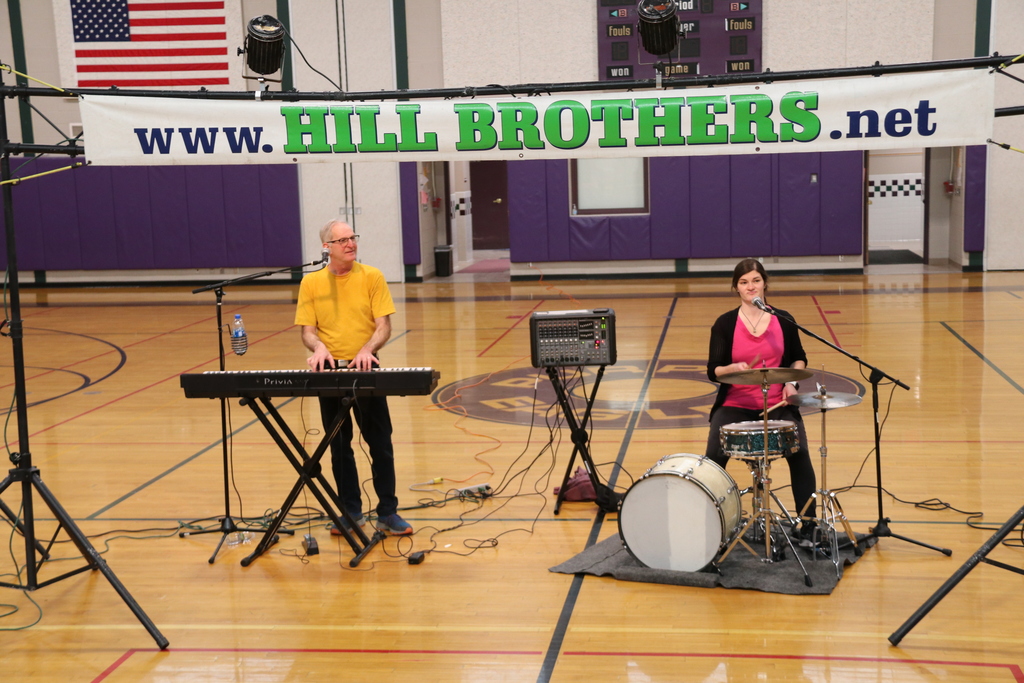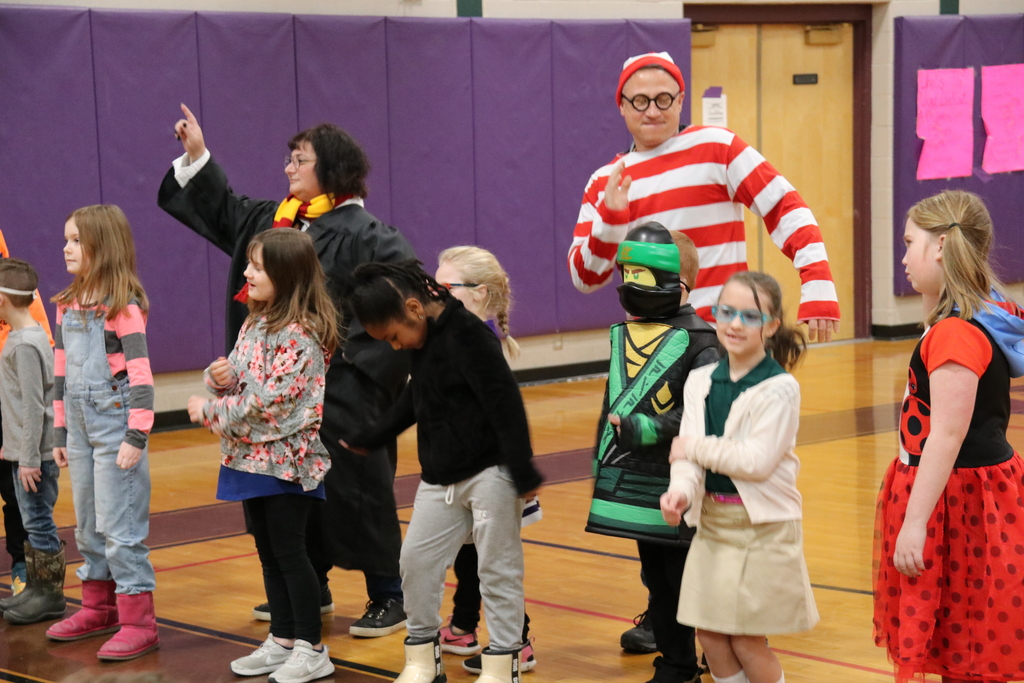 The elementary school paid tribute to the Dr. Seuss book My Many Colored Days by wearing different colors today. Pre-K was in orange, kindergarten in red, 1st in yellow, 2nd in green, 3rd in blue, 4th in purple and 5th in black.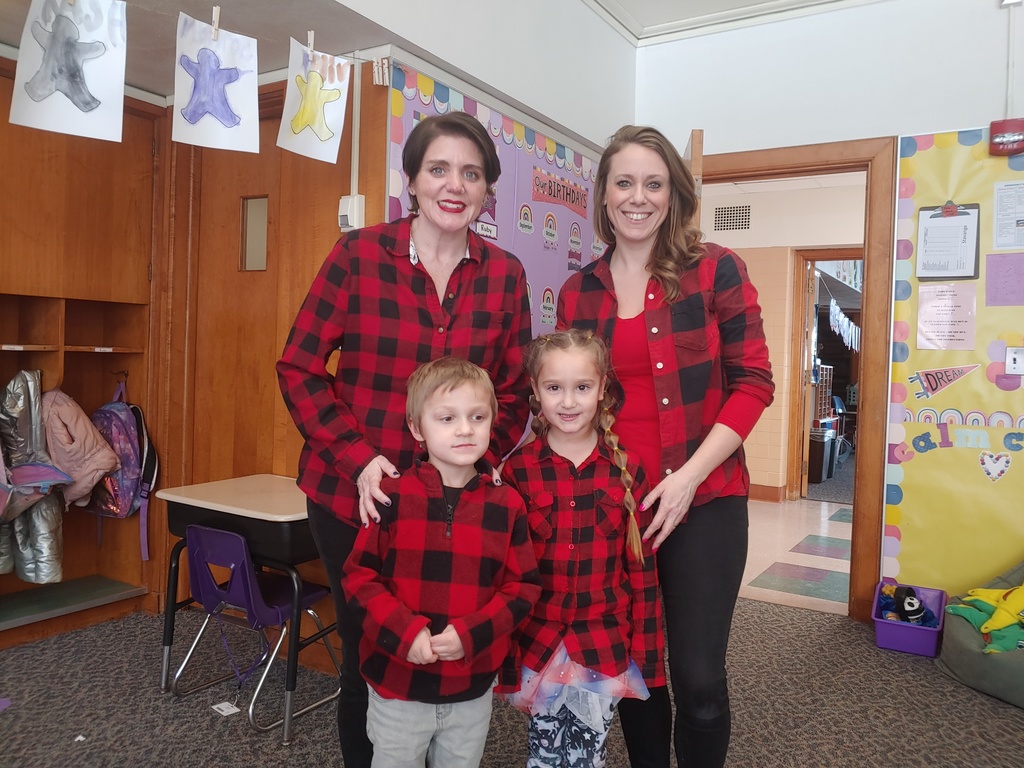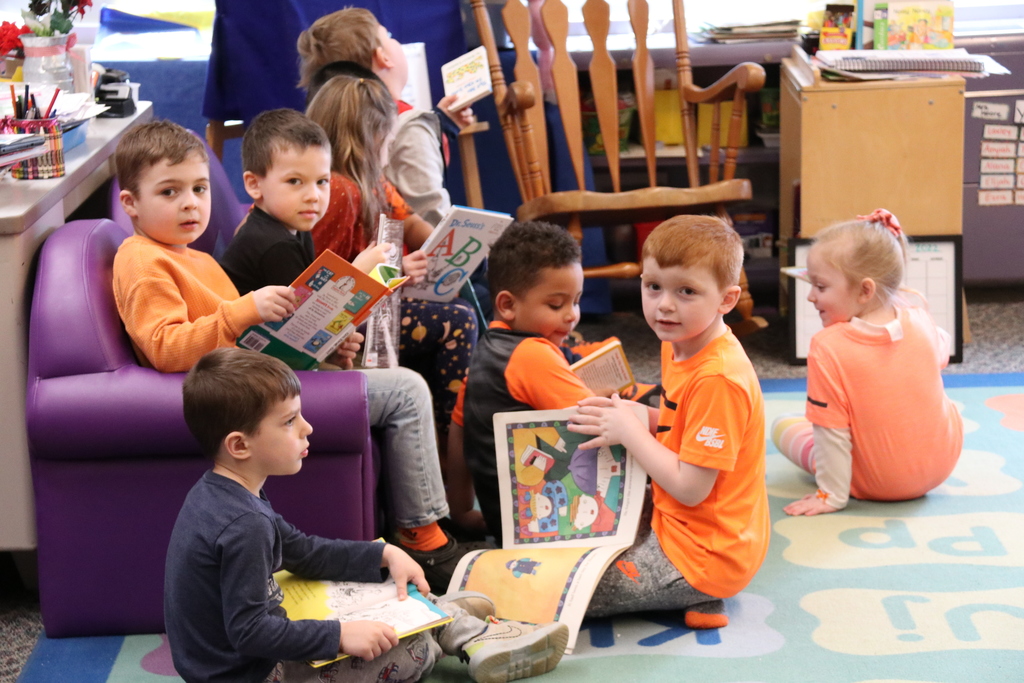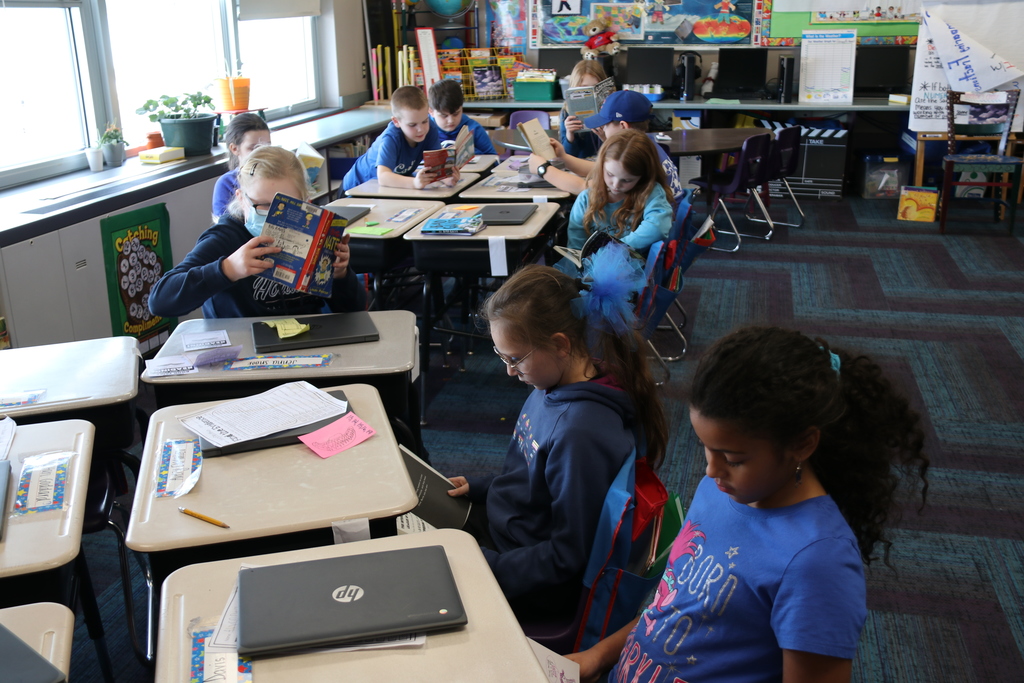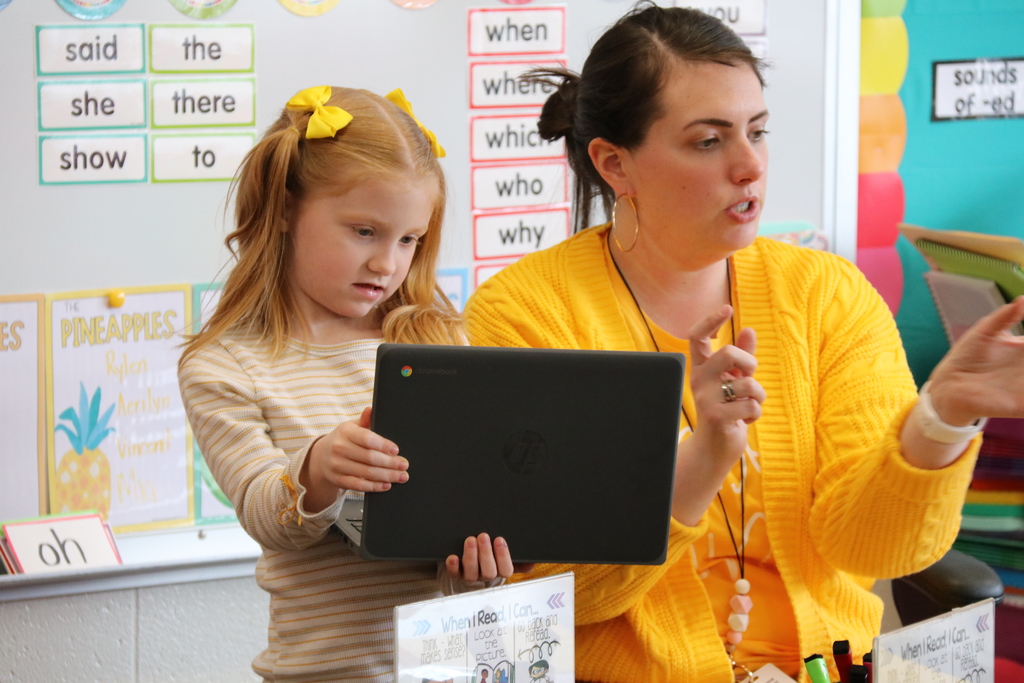 We had all sorts of headwear in the elementary school today as we kicked off Read Across America Week with Hats Off to Reading Day!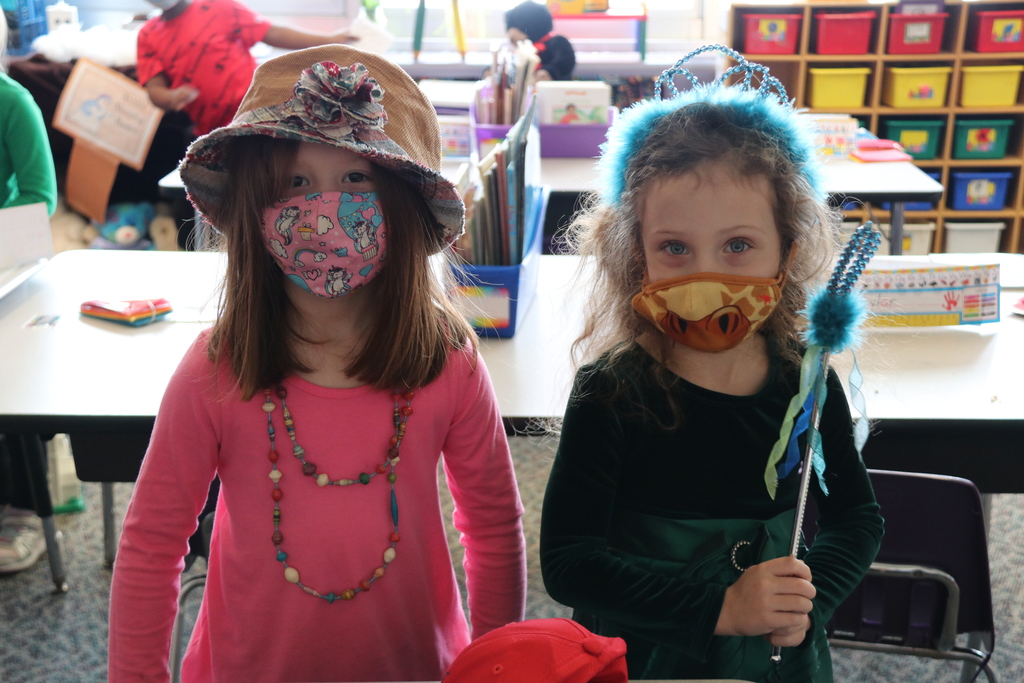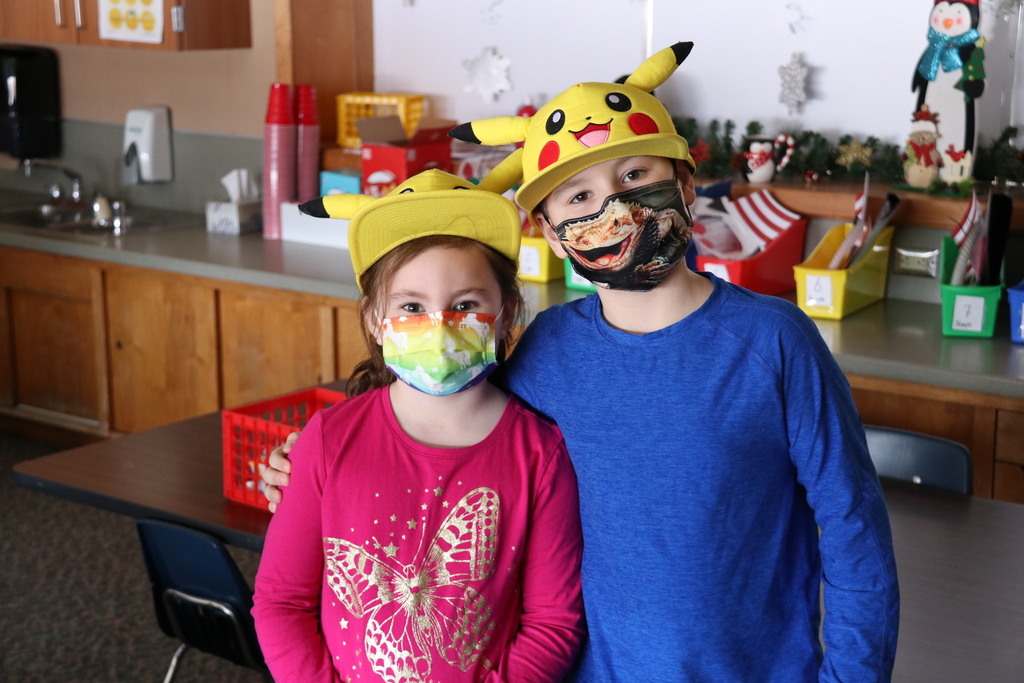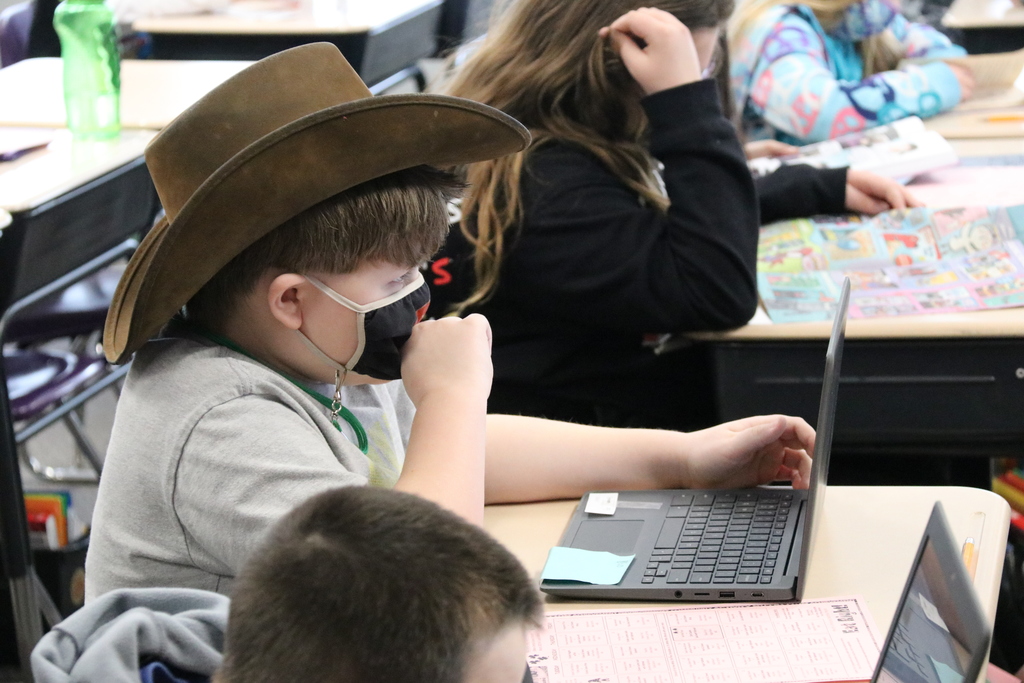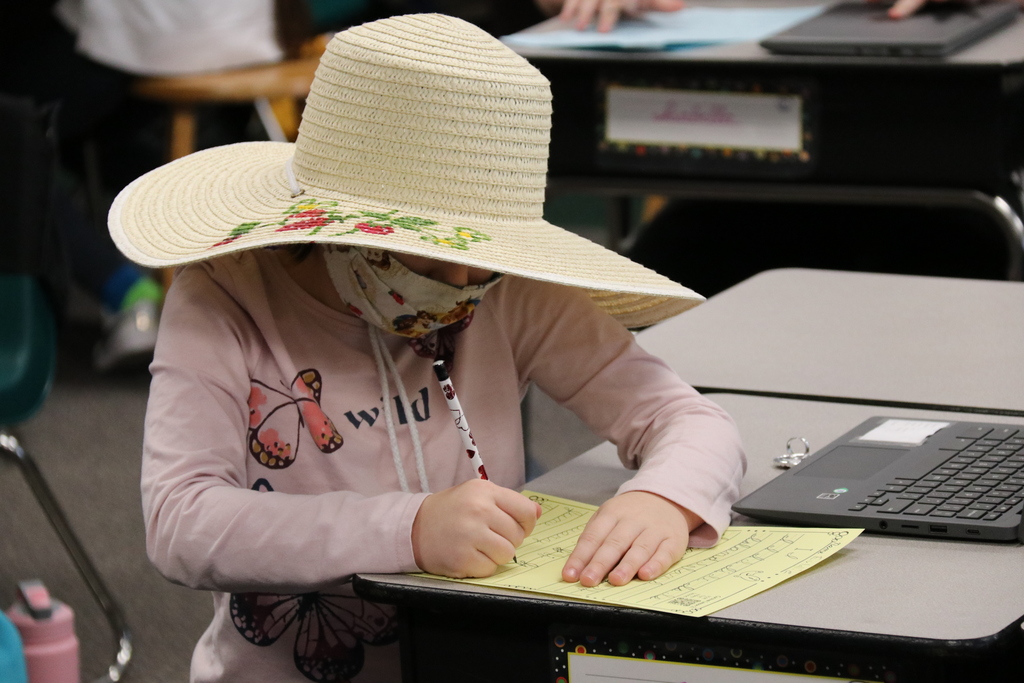 In 1994 students held the third annual Black History Program. Here's a brief excerpt about the program and the students who participated #TBT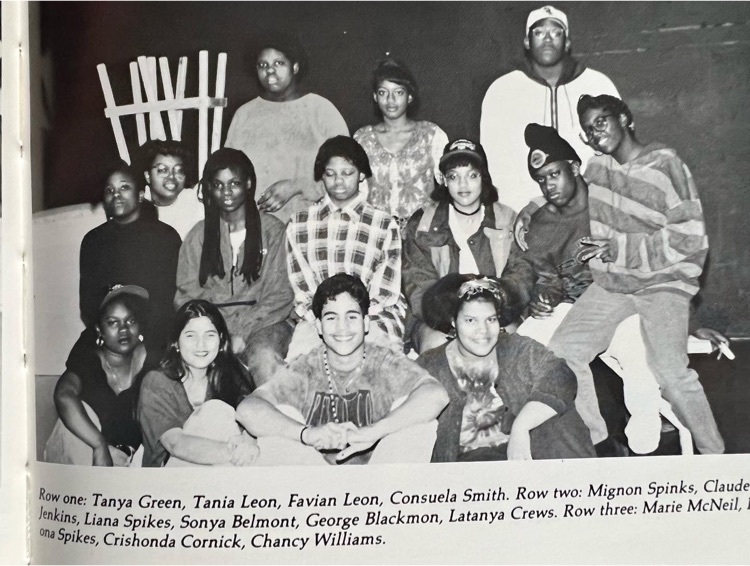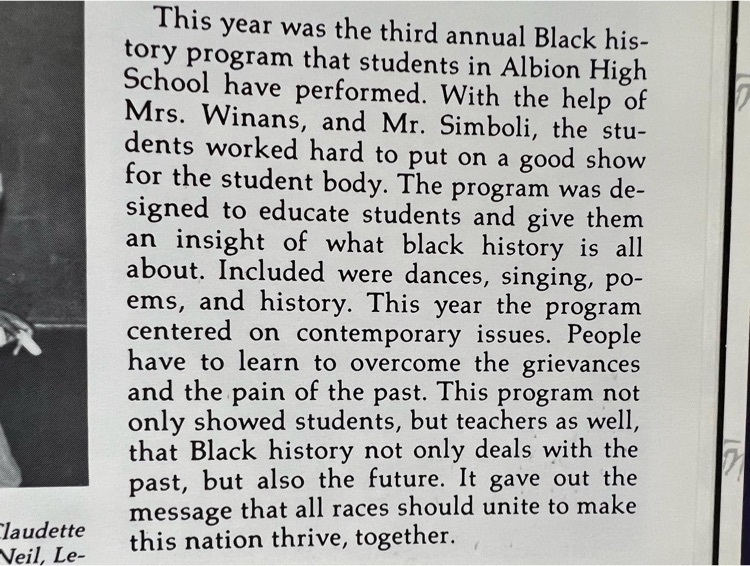 Albion pride for the final day of Winter Spirit Week in the high school! We wish everyone a wonderful mid-winter break next week. All school offices will be closed on February 21 for Presidents' Day. We look forward to welcoming our students back on February 28!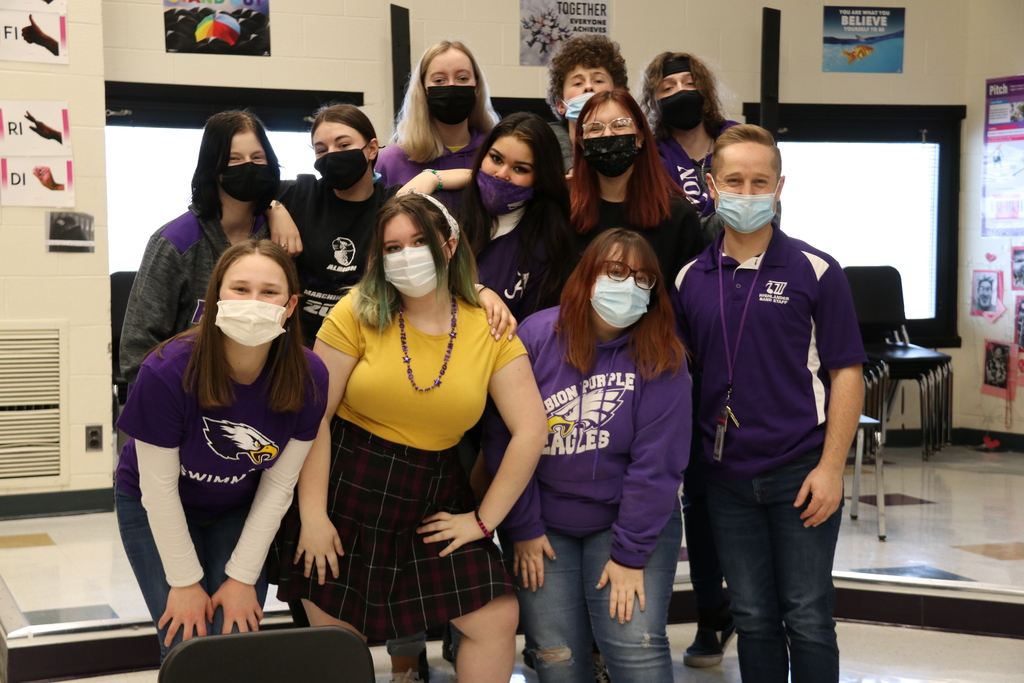 It was awesome having members of the Marine Corps band rock out with some of our high school students today!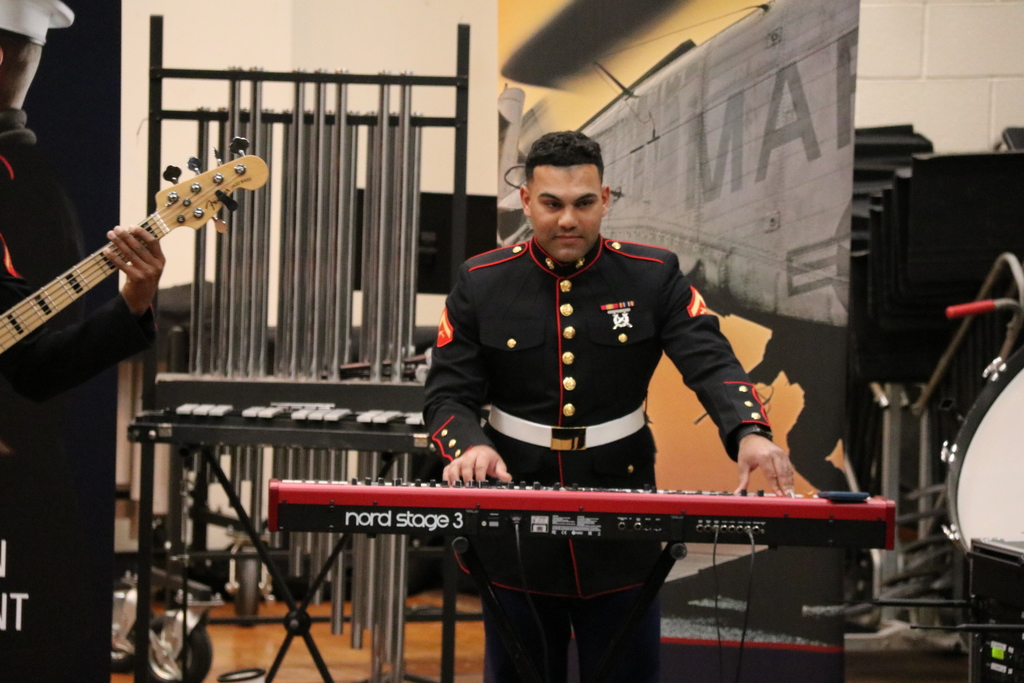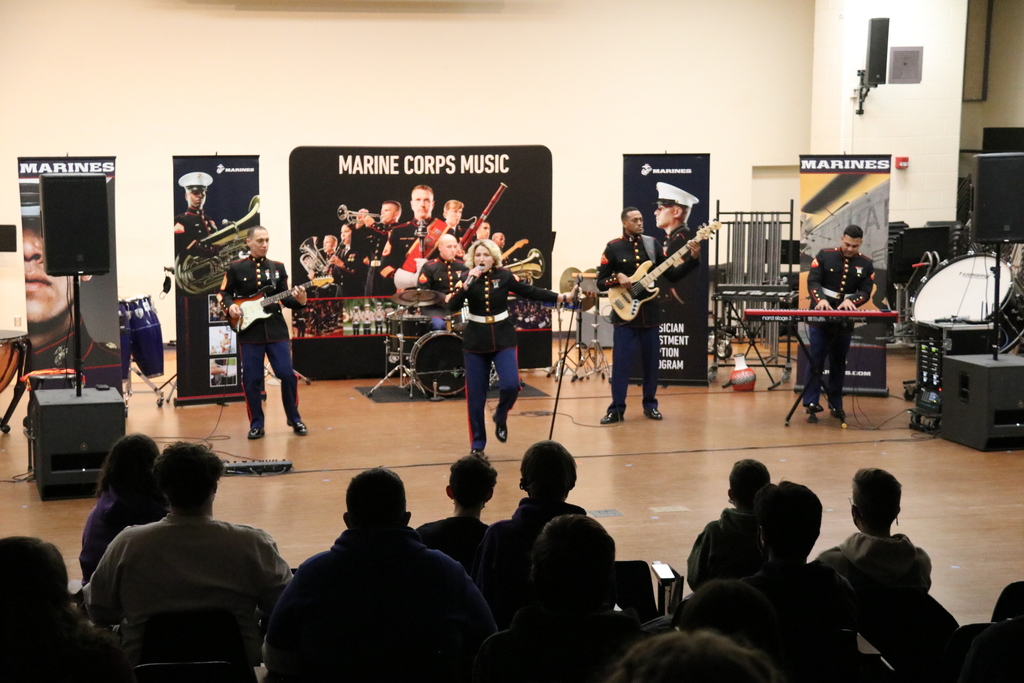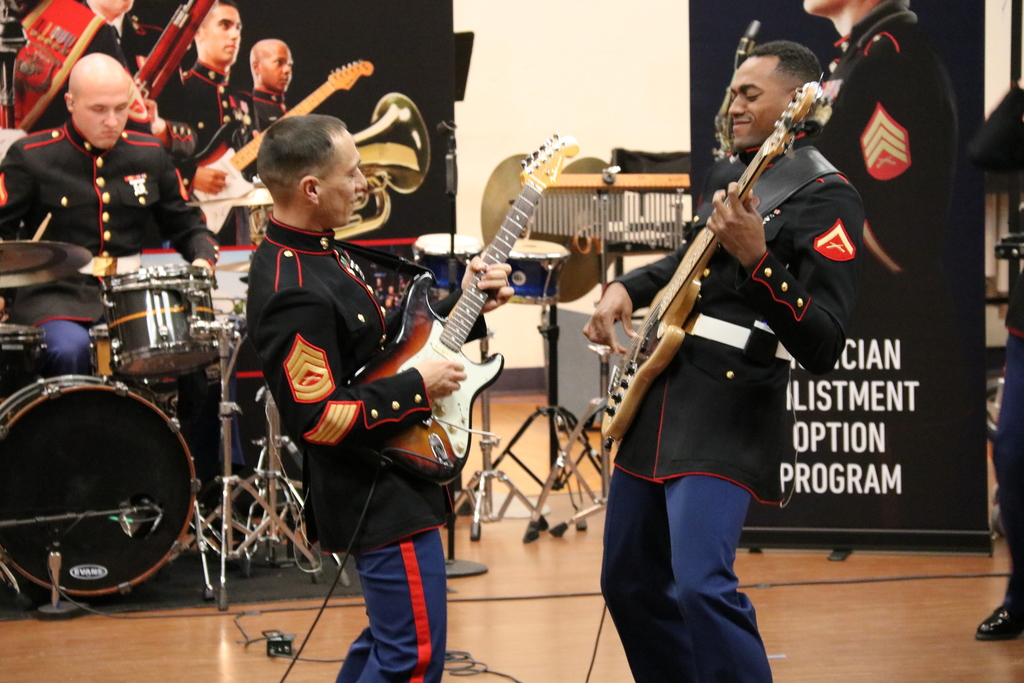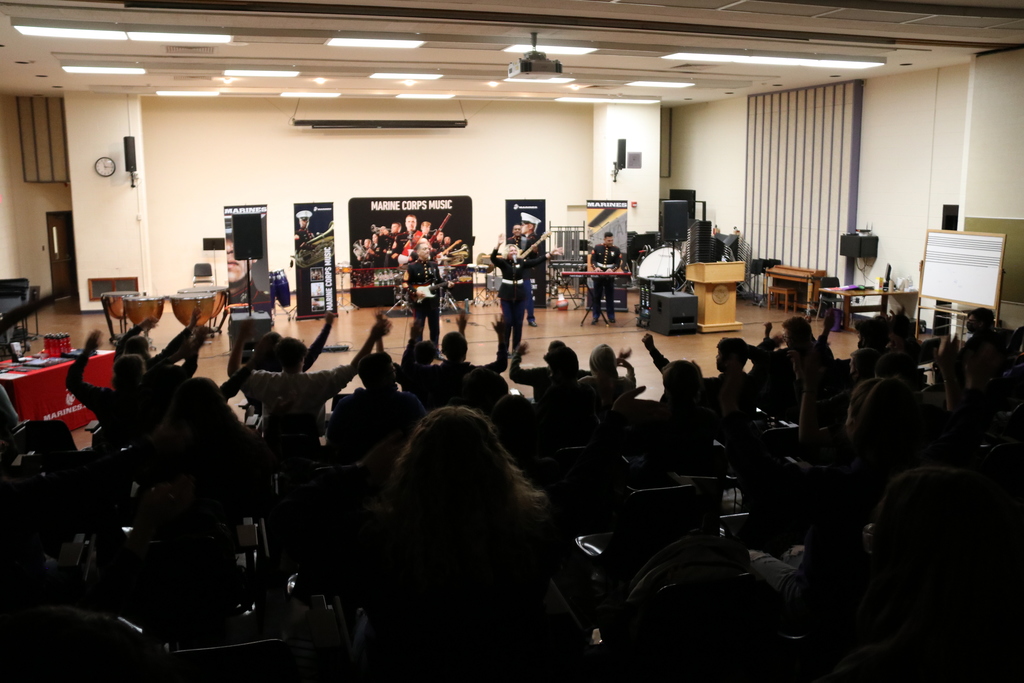 Our youngest (or should we say oldest?) students had so much fun celebrating the 100th day of school!